What Are The Key Specs for Artificial Turf?
By Paige Cerulli Created: July, 2022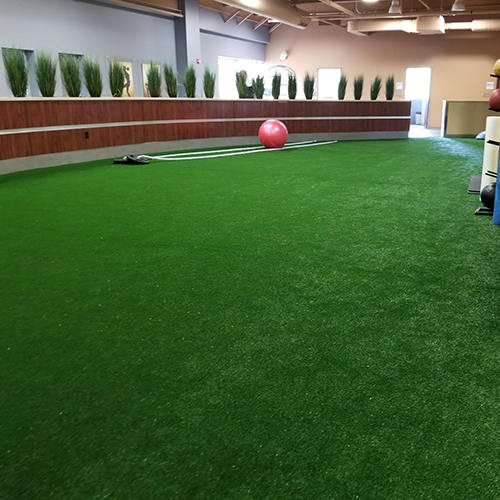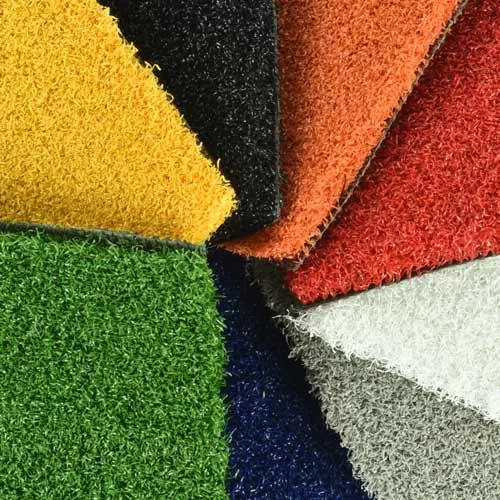 Artificial turf is a highly versatile product that's perfect for indoor and outdoor uses like dog training spaces, sports training, trade shows, and playgrounds. But to determine which product is best for your use, you'll need to know which qualities to look for in the turf specs.
The Key Specs for Artificial Turf
When you're evaluating a turf product for your project, the following turf specs can help you to understand how that product will perform and whether it's a good fit for your needs.
Pile Height
One of the key artificial turf specs is the pile height. This refers to the height of the individual strands of turf.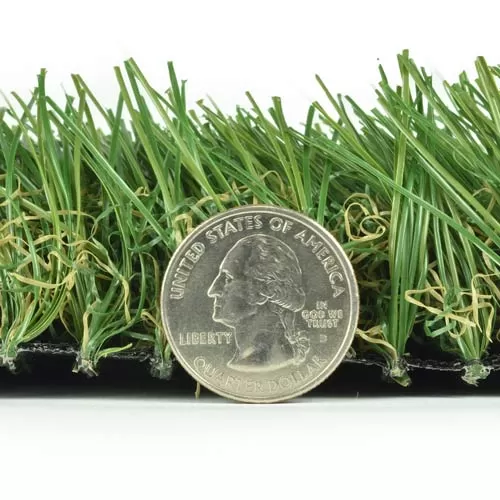 Turf with a taller pile height will tend to offer more cushion as those strands compress underfoot. It often makes for a fuller, more luscious look and feel, and is often aesthetically pleasing.
While a taller pile height can be ideal for turf used in recreational settings like playgrounds, that taller pile height can be a drawback for certain sports like golf. In those instances, a shorter pile height allows golfers to swing without the turf strands getting in the way.
Material
Most artificial turf products are made with a polyethylene plastic, which is highly durable. The plastic creates strong strands and is often mounted in a woven polyethylene backing.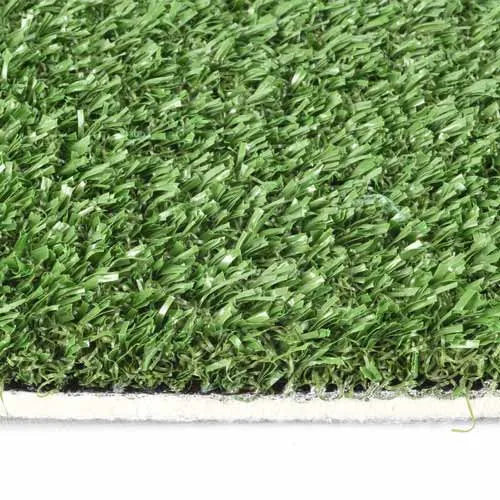 A woven backing creates added stability while helping to keep the strands in place. It also creates a more durable product.
Some turf rolls also feature a base layer which can be made of different materials. A foam layer adds cushion and shock absorption, and it can also eliminate the need for additional infill.
The type of foam used can also affect the mat's performance. A harder, denser foam adds durability and strength, while a softer foam can make for a more comfortable surface.
Absorbency
If you're planning to use the turf outdoors, then it's important to look for a product that is non-absorbent. Non-absorbent products offer the advantage of letting you hose them down for easy cleaning.
Installation Method
Artificial turf products support several different installation methods. The best installation type will depend on how you plan to use the turf.
Many turf rolls are designed to be installed permanently, either indoors or outdoors. Some of them should be paired with infill to create a more natural, comfortable surface, while others can be dry laid on top of an existing surface.
Turf is also available in interlocking tile form. This design makes for easier handling, and they can be installed temporarily or permanently with adhesive.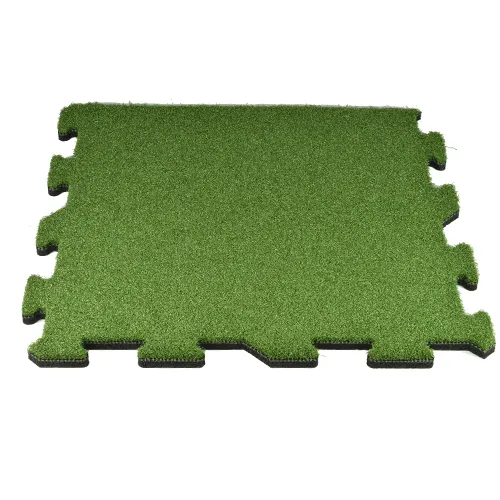 There are also plenty of products that can be dry laid and installed temporarily. These products can be rolled up and stored away when not in use, increasing their versatility.
Dimensions
It's important to consider the dimensions of any artificial turf product, since these will affect its installation and how easily you will be able to move the product. Tiles are conveniently sized for easy transportation.
If you're considering an artificial turf roll, then you will need to think about how the roll width affects the installation. Wider rolls cover more ground and are ideal for larger spaces.
If you're working with a smaller space, then using a roll that's shorter in width can make for easier maneuverability and can result in less wasted product. While you can cut artificial turf, minimizing the cuts that you have to make will save time and reduce waste.
Color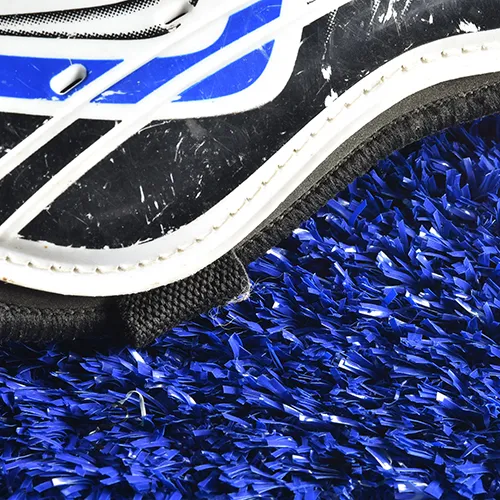 Artificial turf is available in many different colors, from the classic green to more eye-catching reds, blues, and yellows. While most products are available in green, you will find a select few products available in more colors.
These varied colors may be ideal for playgrounds or sports fields where you want to be able to create different zones and boundaries.
UV Resistance
If you will be installing turf outdoors, then it's essential to choose a product with UV resistance. That resistance helps to prevent fading and damage to the product, and it ensures that your investment will maintain its appearance and quality even when exposed to sunlight.
Infill
Depending on the product you choose, you may need to purchase infill to use during the installation. The infill adds cushion and a more realistic feel to the turf.
If you choose a product that needs infill, be sure to budget for the cost of that infill. You could potentially save money by choosing a product that is already padded and that doesn't require that additional investment.
Weight
The weight of a product also plays a role in how easily it can be installed. Artificial turf can be very heavy, so if you're considering using turf rolls, double-check the weight of each roll.
While some of these heavier products are also the most durable, it's important to plan ahead to ensure you're prepared to install them. You will often need multiple people to help transport and handle these larger, heavier rolls.