Indoor Playground Flooring Testimonial - InnerActive Playground
By Brett Hart Created: November, 2019 - Modified: May, 2020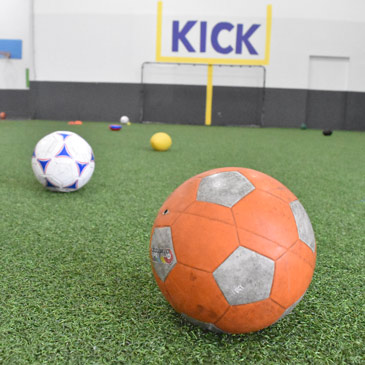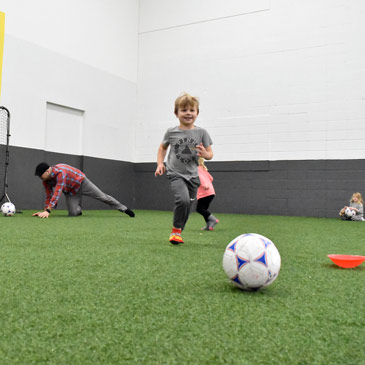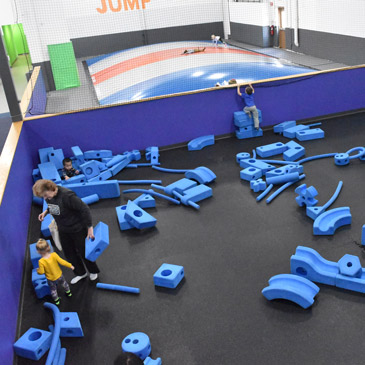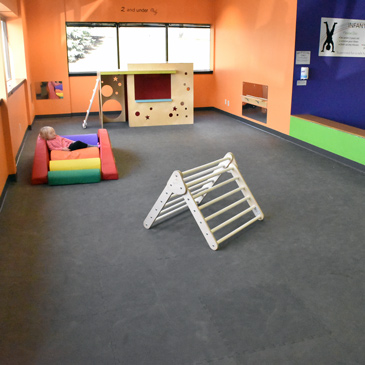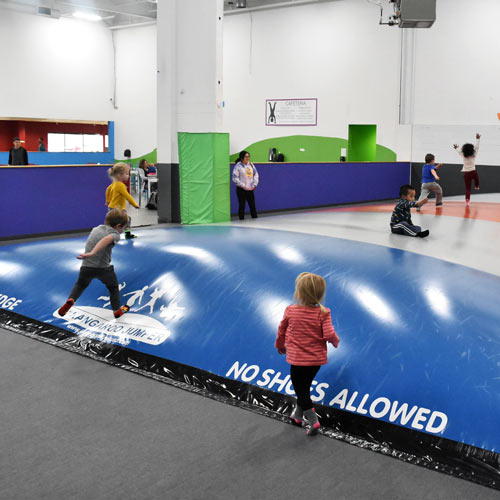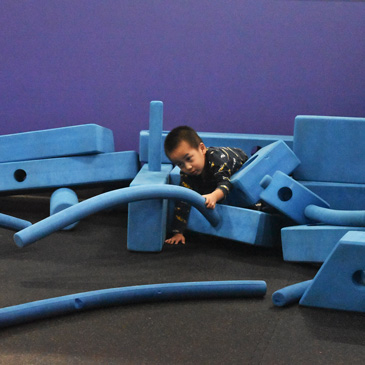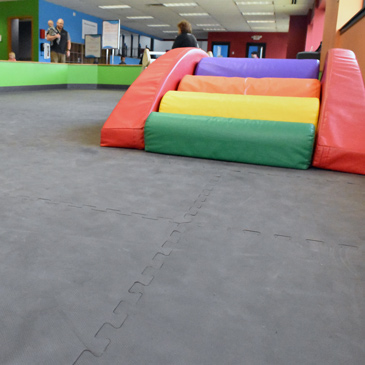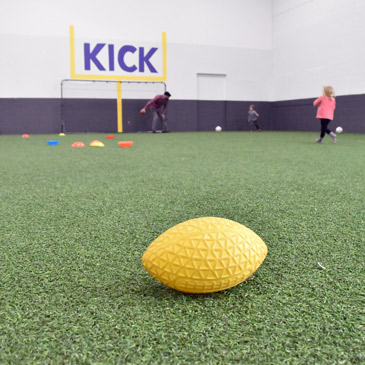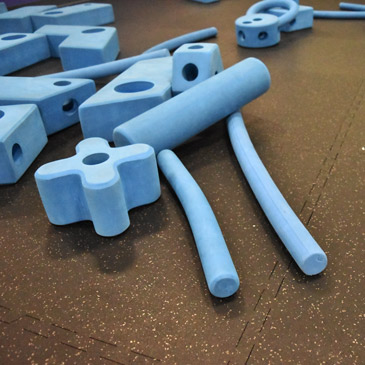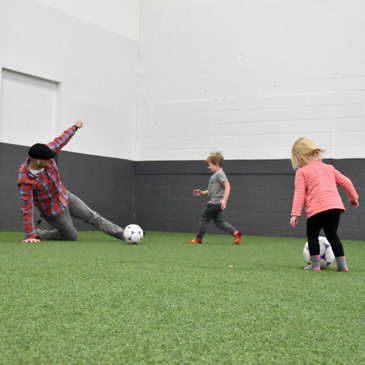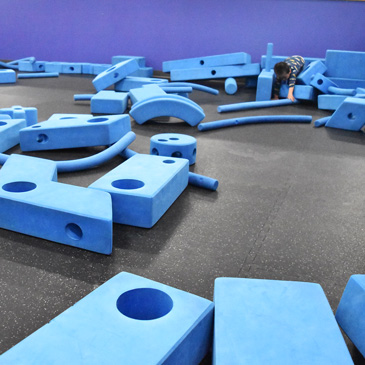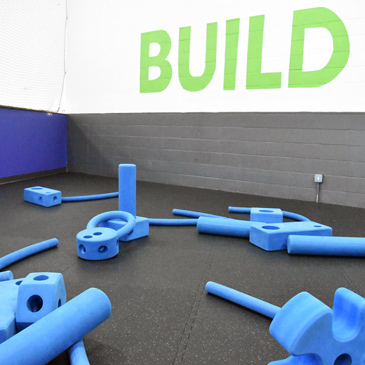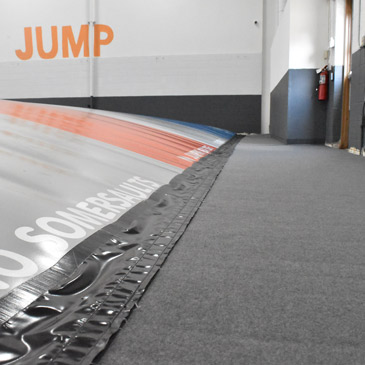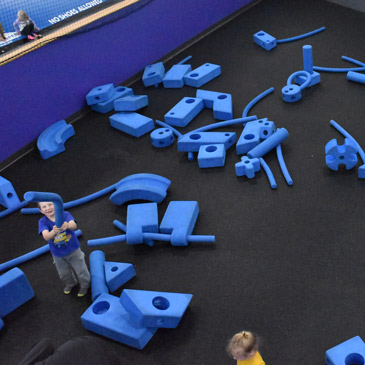 Teddy and Stacy Anderson love the activities available in Minnesota's Twin Cities area, but found there was just something missing - a good place for their kids to play indoors. That's how they got the idea for InnerActive - an indoor playground equipped with everything from a bounce pillow to football/soccer field, building block area, basketball court and toddler play area - all around an outdoor style playground set.
The Andersons opened their first InnerActive Playground 3 years ago and now have one in Mounds View and another in Minnetonka.
"It's unsupervised, so parents can come, get a code at the front door and walk in and enjoy the space," Teddy said.
With such a playground being indoors,
safe indoor playground flooring
became a priority for the Andersons, who turned to Greatmats for nearly all of their flooring needs at the Mounds View location.
"We were time crunched to open our business and working through Greatmats, we were able to get all of our solutions filled in the time frame we needed to get open, to get the kids in here to play for our first winter of business," Teddy said. "We couldn't have been happier working with customer support and the people to get everything installed. Most of the installations I did myself, so that helps as well."
Around the inflated jumper, they installed Greatmats 1 3/8 inch thick
carpet-topped cheer mats
, knowing that kids would end up bouncing off of the pillow onto the surrounding floor.
"The floor is very soft and easy on their falls," Teddy said. "It keeps them safe, and lets them keep having fun."
In the building blocks area, they opted for
3/8 inch thick interlocking rubber tiles
.
"They're very easy to clean," Teddy said. "They also provide a bit of comfort for kids playing with building blocks and were really simple to install. They've been really durable as well."
The netted in football and soccer play area is equipped with
Coastal Cut Artificial Grass
, a 1 ¼ inch thick artificial turf.
"Some of the astro turfs we've found aren't fun to play down on your hands and knees, and the longer turf has proved to be a much more comfortable surface to play on." Teddy said. "It's been really durable, and it's fun for both sports."
Looking for a soft and cushioned surface for the youngest visitors to play on, they opted for EVA foam puzzle mats in their toddler play area.
"Those have also been an easy area to clean and have been durable," Teddy said. "I find flooring is something that is overlooked, and everywhere a kid or adult is walking in my business, I want it to be soft and easy on their walking as well as durable going forward, so I don't have to continually be replacing it. … Kids in our area have no shoes, so it's important that it's an extremely soft space that prevents any kind of injury, and we couldn't have been happier with the results."
Teddy Anderson
InnerActive Playground
Mounds View MN 55112