Play Time Playground Green 1-1/4 Inch Turf with 1 Inch Pad Per SF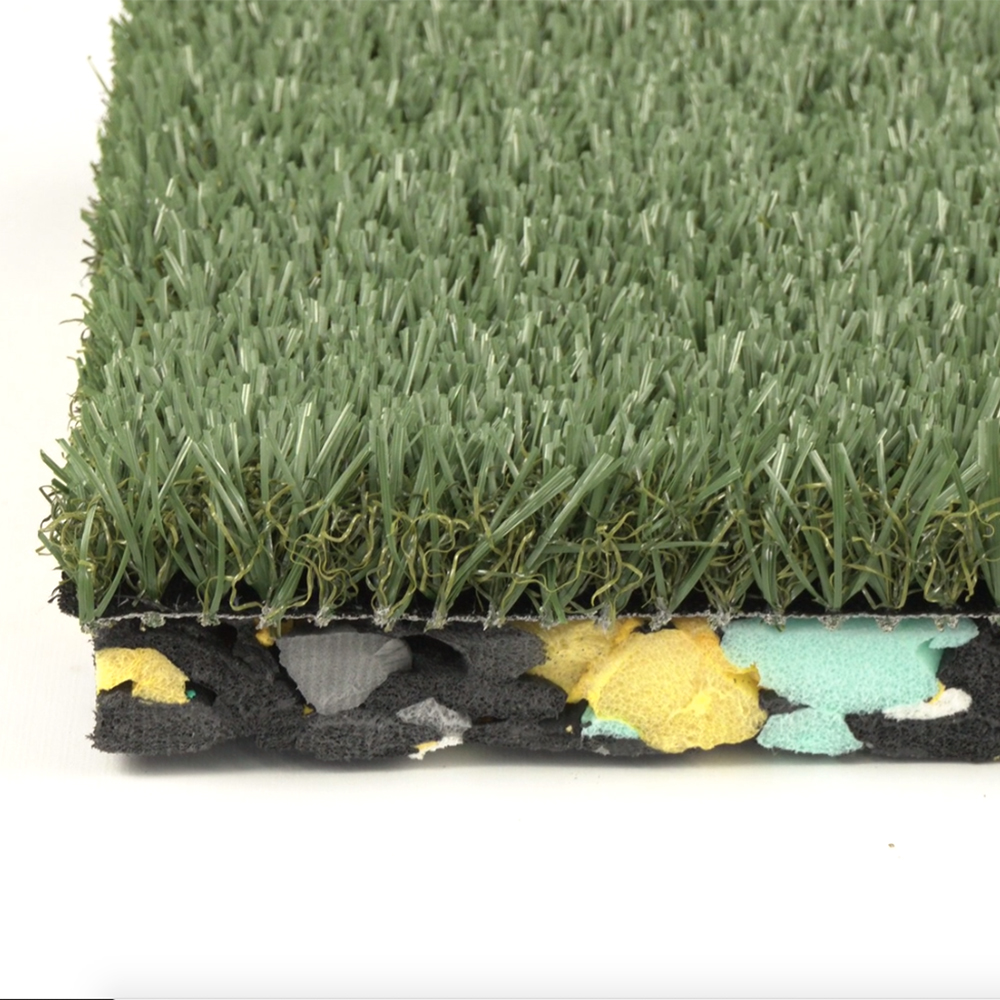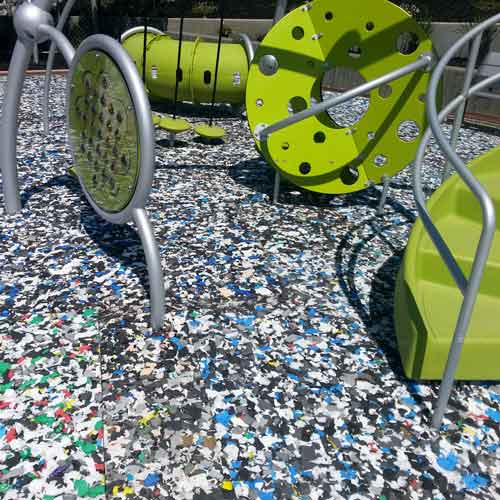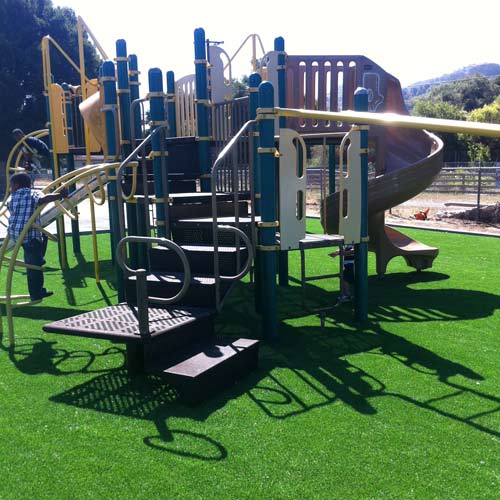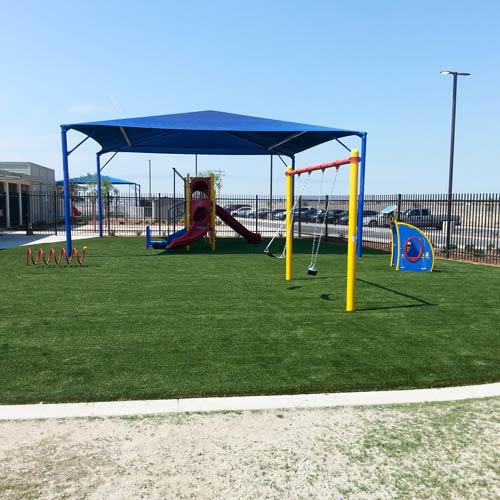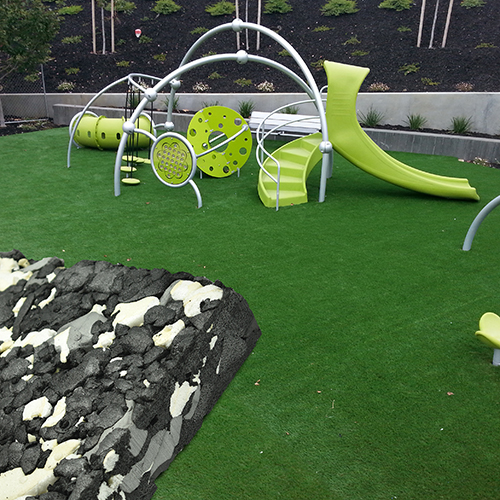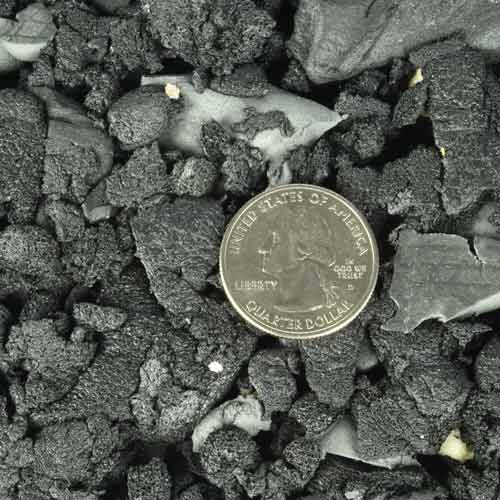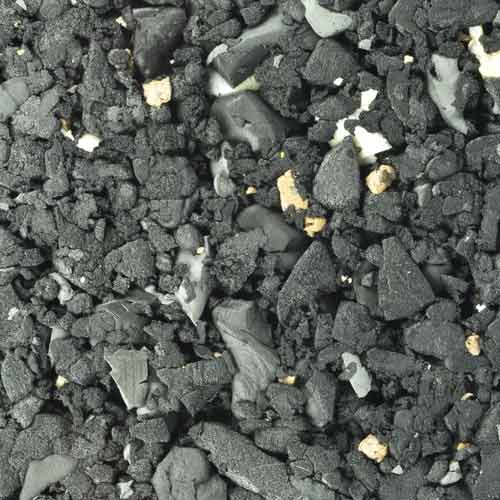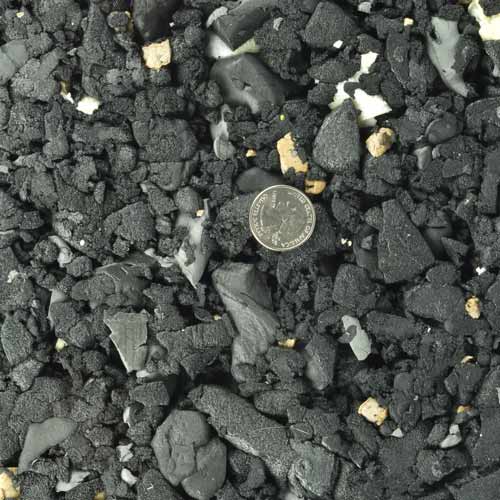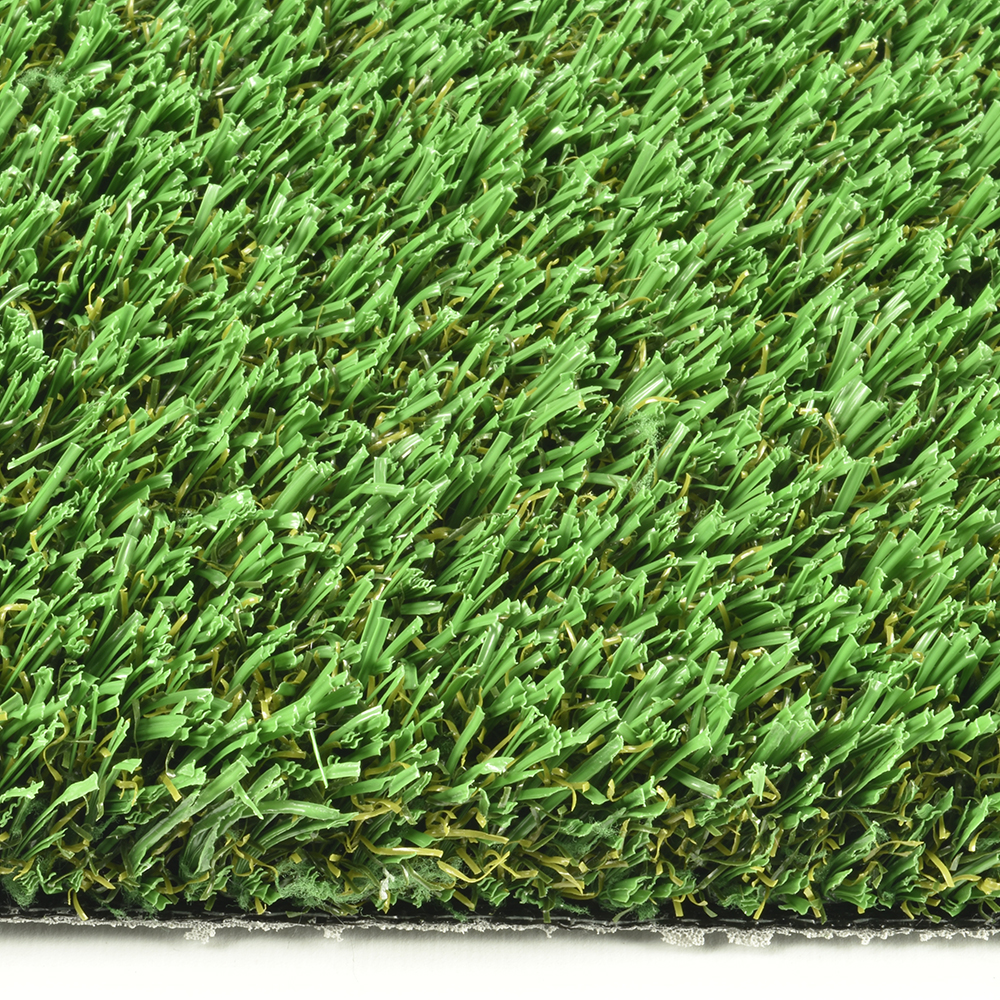 Naturally appealing artificial turf top layer
1 inch foam base layer
Certified 5 foot fall height rating
Ships Out: Estimate 7-10 Working Days

Meadow Green
VIDEOS
Playground Turf With 1 Inch of Foam Padding - Play Time Turf
TOP FEATURES
Naturally appealing artificial turf top layer
1 inch foam base layer
Certified 5 foot fall height rating
Turf offers thatch - reducing the amount of infill needed
Next generation playground flooring product
Reacts naturally, allows rainwater and moisture to flow through
Consistant performance over time
Create a safe and resilient playground
Use Types
Playground, Schools, Landscapes, Pet Areas
NOTE: This item is a custom order and is not returnable.
5 ft fall rated artificial padded playgrounds, Fake grass turf surface
Please call to order this product in order get correct shipping costs. Having a thick and plush style of artificial turf in a playground area can keep your kids feeling comfortable as they play, and it can give you added safety value about how safe they'll be if they ever fall. The GrassTex Play Time Playground Green 1-1/4 Inch Turf with 1 Inch Pad Per SF. product will deliver a 1-inch padding underneath a beautiful yarn material that'll stay green throughout the year.
Padded Turf Fall Protection

This padded fake grass product works great in any area where children will be playing, running ... and probably falling at some point. The synthetic grass consists of a backing with a dual layered woven polypropylene with a SilverBack Polyurethane coating. The 1 inch foam padding is installed underneath the artificial turf as a base to create a padded playground turf.

This thick padded foam underlayment is the key component that gives our padded playground turf its high level of softness. As a fall protection turf, it's certified to a 5-foot fall height rating, which makes it an ideal option for use around playground equipment. In fact, this artificial turf was designed as the next generation of playground products.

Atop the backing is a playground grass that consists of a polyethylene yarn polymer that measures 1.25 inches in thickness. With such a long yarn in this fall protection turf, you'll receive a realistic look. The Play Time Playground Turf With 1-Inch Pad Per SF works as a sharp-looking landscaping product too that offers an olive green thatch, resulting in a plush body and natural look.

The combination of the long yarn in the top layer and the thick foam pad base layer creates a safe and resilient padded playground turf material.

You can count on the padded playground grass to be safe to use around children and pets. This padded artificial grass is a Made in the USA product, which assures that the materials used in the fall protection turf will be of the highest possible quality and will be safe for humans and animals alike. This padded playground turf carries a 1-year limited manufacturer's warranty.
Turf Maintenance Options
Our synthetic padded grass is a product that reacts naturally to people and pets walking and running on it. It's also virtually maintenance free, which makes this turf a popular choice among our customers.
As the padded playground turf is a UV protected product, it works equally well for an indoor or outdoor installation. However, because of the thick padded backing, most people choose to install the fall protection turf in an outdoor playground or park area.
Unlike natural grass, our padded playground synthetic grass doesn't need regular maintenance, like mowing or weeding. When used in an outdoor installation, simply rinsing the fall protection turf with water will keep it free of dust and other unwanted particles. Often times, regular rainwater will rinse the turf adequately.
For the best level of performance, most people choose to install the padded playground turf over concrete, silica sand, or crushed rock.
A full roll of the artificial playground grass measures a standard 15 wide by 100 feet long, which gives it 1,500 square feet of coverage area. The 1 inch foam padding base measures 4x5 feet. If you have any questions about ordering a smaller length or about your choices for installation, please contact the customer service team for some help with picking the right options to meet your needs.
Standard roll size - 15 x 100 ft.
Standard Foam Padding Mat Size: 4x5 feet
Primary/Stalk Yarn Polymer: Polyethylene
Primary Turf Backing: Dual layered woven polypropylene with a SilverBack Polyurethane coating
Pile Height: 1 1/4 inch
Turf Weight: 10 oz per SF
Recommended Infill: 2-3 lbs of Silica Sand
Fall Height: 5 ft Certified Fall Height Rating
Freight delivery only, customer must be able to unload the roll off of the truck with a forklift on site or a loading dock. Hand unloading is not an option.
Recommended adhesive is Ultrabond Turf PU 2K 2 Gal. 180 SF.
Shipping
This Product Ships Freight Only.
Please review our shipping disclaimer.
ANSWERS
Product Questions:
Q: Is artificial grass toxic?
A: The turf itself is considered safe. You'll want to pay special attention to those that require infills as some infills contain VOCs.
Q: I am planning on scraping the weeds & leveling our back field. Bringing dirt in to level. My objective is to put artificial turf in an outdoor area 40x60' for a dog agility course (12 obstacles; tunnels, jumps, weave poles, dog walk, and an A-frame). My 9.5 lb Shih Tzu competes in TDAA (Teacup Dog Agility Assn) agility trials. It's a much smaller arena for smaller dogs & scaled down equipment. Since my dog & I will be the primary users, I don't consider needing high traffic because the course will be frequently changed. What type of artificial turf would you recommend for this purpose? Without breaking the bank. LOL!!
A: Contact our reps for recommendations for your agility area at 877-822-6622.
Q: Looking to make a playground area in my back yard. how well does this playground turf hold up to the freeze thaw cycles in Massachusetts
A: This turf and padding is designed for outdoor use in hot and cold climates. The turf has a 5 year warranty but will last much longer than that.
Q: I am looking to create a backyard playground. We live in Florida, does this turf get too hot for bare feet?
A: This can become quite hot in direct sunlight. You can hose down the turf to cool it off if necessary.