Rubber Flooring Guide
A list of tips, hints, suggestions, and answers to common questions surrounding Rubber Flooring. Frequently asked questions regarding Interlocking Tiles or Rolls of Rubber Floors, Thickness Options for Rubber Flooring, Recycled Rubber Flooring, installation of wall pads, and Cleaning Rubber Flooring.
Rubber Flooring Videos
How To Cut Rubber Rolls - Rubber Flooring
Interlocking Rubber Tile - Spark And Hot Bolt Resistance Test
How To Cut Rubber Flooring Rolls
How To Cut Rubber Pavers - Thick Rubber Tiles
How To Cut Interlocking Rubber Floor Tiles - Rubber Puzzle Flooring
Interlocking Rubber Floor Tiles - Gmats 2x2 ft x 38 Inch Black
4x10 Plyometric Rubber Rolls - 8 mm Thick
4x6 Rubber Mats - 25 Count Bundles
4x6 RB Rubber Gym Mat - 34 Inch Thick
Best Exercise Mat for Plyometrics - Plyometric Rubber Flooring
Interlocking Rubber Floor Tiles 2x2 Ft x 8 mm - Greatmats
Ballistic Rubber Self Healing Test vs Pistols, Rifles and Shotgun
Hockey Rubber Flooring at St. Croix Sports and St. Croix Acceleration
Commercial Rubber Gym Flooring - Greatmats Options and Ideas
FIT - Cedar Valley - Rubber Gym Floor Mats
Economy Gym Flooring - Rubber Flooring Rolls
Interlocking Color Rubber Tiles by Greatmats
Introducing Sterling Athletic Rubber Tiles in 1.25 inch from Greatmats
Introducing 38 inch thick Rubber Tile Diamond 2x2 Ft - Greatmats
Introducing Sterling Athletic Rubber Tiles in 1.25 in thickness
How to Clean Rubber Flooring in 4 Easy Steps
How to Cut Rubber Gym Mats in 4 Easy Steps
Introducing 2x2 foot interlocking rubber tile in 8 mm thickness
14 inch 4x10 foot Rubber Roll Features & Benefits
Geneva Rubber Tile 12 Inch Black - Features and Benefits
Comparing Interlocking Rubber Gym Tiles - 8mm, 38 inch and 34 inch
Revolutionary ShokLok Rubber Gym Floor Tiles from Greatmats
How To Install Interlocking Rubber Floor Tiles - Greatmats
Rubber Gym Flooring - Greatmats Interlocking Punter Top Tiles
Rubber Gym Flooring - 2x2 Interlocking Rubber Floor Tiles, 8 mm thick
Interlocking Rubber Floor Tiles - Easy Installation Video - Greatmats
Rubber Rolls - Installation Made Easy - Greatmats
Rubber Flooring Customers - View All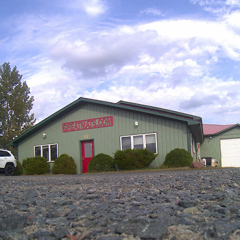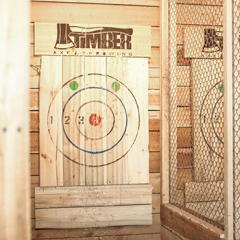 Timber Axe Throwing - Rubber Flooring Testimonial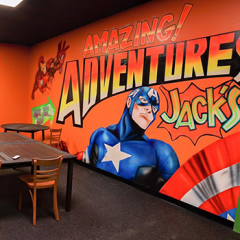 Jack's Ultra Sports - Rubber Flooring Rolls - Conway, AR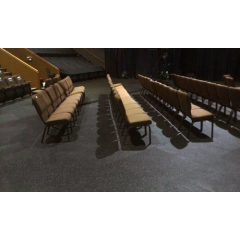 Champions Centre Church - Rolled Rubber Event Flooring - Tacoma, WA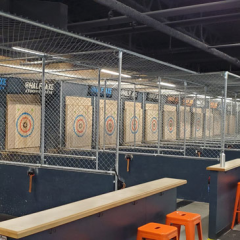 Half Axe Throwing Lanes Equipped with Greatmats Rubber for Safety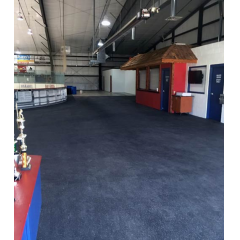 Monroe Youth Hockey Association - Rubber Flooring Rolls - Monroe, WI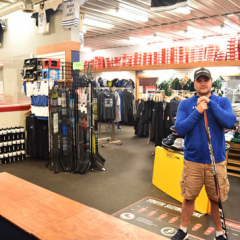 Rubber Flooring for Hockey Skates - St. Croix Sports Testimonial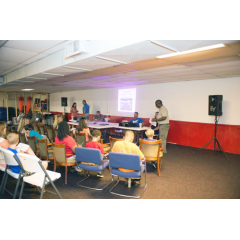 Franklin County Sandlot Football - Rubber Flooring Rolls - Virginia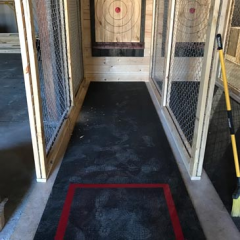 Axe Throwing Rubber Flooring - Craft Axe Throwing Testimonial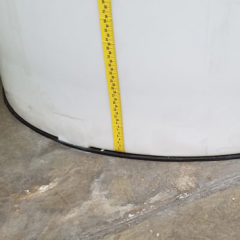 Rubber Chemical Tank Mats - Packers Chemical Testimonial
Rubber Flooring How To's - View All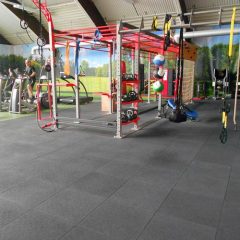 How Do You Determine The Most Durable Flooring?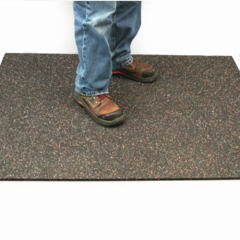 Where Do I Find 3x4 Rubber Mats?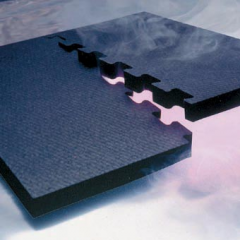 Rubber Flooring Material Compounds
How To Measure Flooring: Square Or Linear Feet & Interlock Loss
Installing Rubber Flooring Over Radiant Heat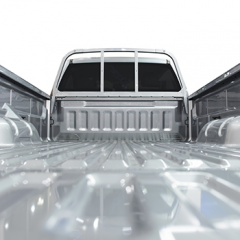 Create A DIY Rubber Truck Bed Mat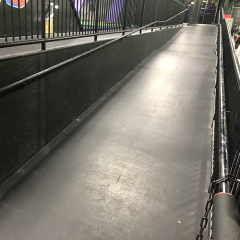 Can You Cover A Wheelchair Ramp With Rubber?
How Do You Apply Glue For Rubber Tiles?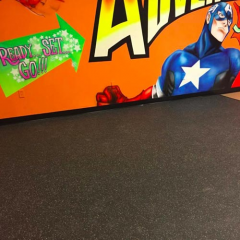 How to Clean Rubber Flooring, 4 Easy Steps to Clean Rubber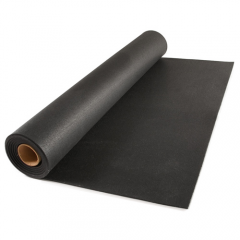 How to Install Rubber Flooring Rolls over Tile or Concrete
Rubber Flooring Ideas - View All
Top 4 Chemical Resistant Anti Fatigue Mats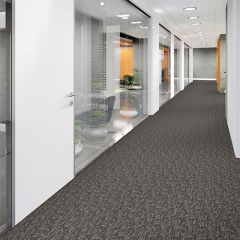 What Are The Best Materials For Office Flooring?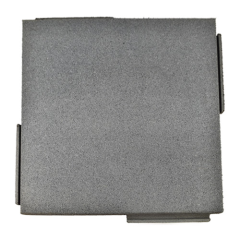 Where Can I Find Grey Rubber Tiles?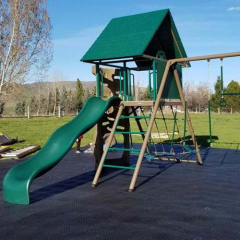 Top Flexible Flooring for Uneven Floor Surfaces - Indoor and Outdoor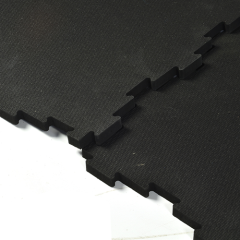 What Are The Best Rubber Utility Flooring Options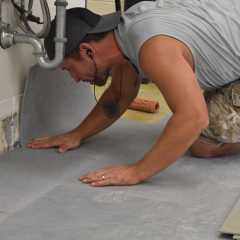 Bathroom Flooring Ideas that are Cushioned for Comfort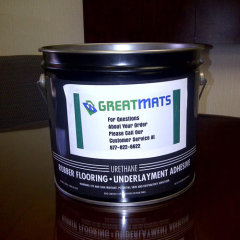 What's The Best Rubber Flooring Adhesive?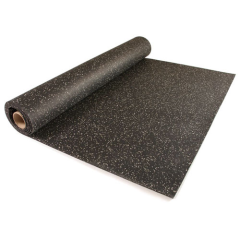 What Rubber Flooring Rolls Use EPDM Rubber?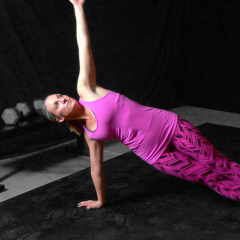 How Firm Should Rubber Exercise Flooring Be?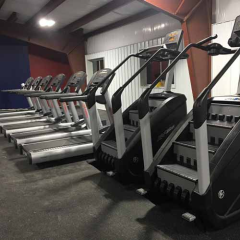 How Versatile Is 3/8 Inch Rubber Flooring?
Rubber Flooring Features - View All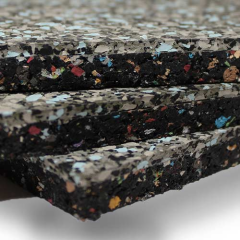 Are Recycled Rubber Tiles Made From Natural Or Synthetic Rubber?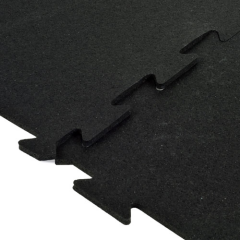 Where Do You Find Discount Rubber Tiles?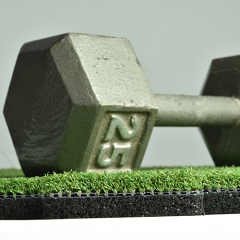 Which Rubber Backed Floor Mats Are Good For Sports?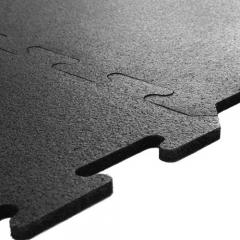 2x2 Interlocking Rubber Squares: 8mm thick rubber tiles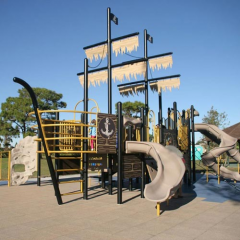 What's The Best Exterior Rubber Flooring?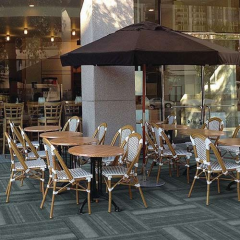 Qualifications for Green Flooring Products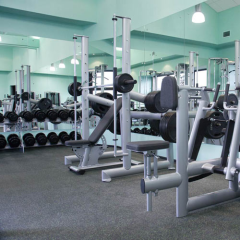 Which Gym Floor Tiles Are Made of Virgin Rubber?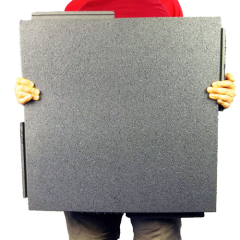 In What Sizes Are Rubber Mat Tiles Available In?
What's the Best Rubber Workout Floor?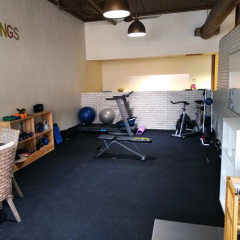 Can You Purchase A Plyometric Rubber Roll In Custom Lengths?
Rubber flooring for gym, horse, dog and outdoor playground surfaces.
The versatility of rubber flooring makes it a popular choice for multiple use cases in the home or in a commercial setting. It often contains a weather resistant design, so it works either indoors or outdoors. It has just a bit of cushioning, so it's comfortable for standing or exercising on it for long periods of time.

If you're considering rubber flooring for a floor project, here's the information you need to make the best choice, including potential use cases and design options.

Format. Rubber flooring is offered in three primary usage formats: Mats, tiles, or rolls. All of these formats are available using recycled rubber, making them eco-friendly flooring options.

Rubber mats consist of a rectangular shape with straight edges. Multiple sizes are available, although 3x4 and 4x6 feet are common choices. You can place them in areas where you want to avoid slips, such as a gym or playground. Using them in a horse stall is a good idea too.

Rubber tiling consists of interlocking edges. The pieces will hold together tightly, even when placed under stress. Rubber can be heavy, so 2x2 foot tiles are easy to carry and install. Customers like using them in almost any setting, because they don't require adhesive. You can pick them up and store them when you want to return to the concrete, wood or ceramic tile subfloor.

Rubber rolls are great for covering a large area quickly. Rolls also works nicely for uncommon installation needs, such as for the floor of a boat or trailer - even horse trailer walls. Just cut the thin rubber roll to fit. The need for adhesives when using one or more roll of rubber will vary depending on the customer use and size of installation. When you need a cheap design, rolls have the lowest cost per square foot.

If you're still unsure which type of rubber flooring will work for your situation, here are some common use cases in a residential or business setting.

Workout areas. Rubber is ideal for workout spaces. It's tough enough to stand up to free weights and exercise machines, but it also has a little bit of cushioning to help athletes stay healthy.

You can use gym rubber tiles to create a gym space in a garage or basement. They fit nicely over cement flooring commonly found in the subfloor in these spaces.

For huge commercial gyms or CrossFit gyms, rolled rubber will be the most cost effective choice. It can cover large spaces for a low price per square foot. For additional floor protection in particular areas, you could add a thick rubber mat over the top of the roll.

Playgrounds. To create a durable flooring that looks great for an outdoor or indoor play space for kids, count on playground rubber flooring tiles. The playground tiles will stand up to all kinds of weather when installed outside, providing a great value, and some work just as well indoors for traditional playgrounds or fun activities like laser tag.

With their interlock puzzle edges, they're easy to install, which is perfect if you have a team of inexperienced volunteers doing the installation at a playground.

Kids will appreciate the sure footing rubber provides while they're running in a play area. The cushioning properties of rubber are helpful in this type of space as well.

Rubber mats are also popular to prevent erosion under swings or slides.

Animal areas. Whether you have dogs, cats, horses, or something more exotic for a pet, having a safe area that's easy to clean is important for animals … and for their owners.

For a dog play area, rubber flooring is a nice selection. Cement can be rough on the joints of dogs as they run and play, but rubber creates a softer surface with better traction for their paws. And should the animals have an accident, it cleans easily.

Thick mats are ideal for use in horse stall areas. Horses can stand comfortably on them while eating or resting. Or you can use them in a horse wash bay, which gives both the owner and the animal a surface that maintains its grip, even when wet.

High traffic areas. For a commercial building that hosts quite a few visitors, rubber flooring is an ideal choice in entryways and other high traffic areas.

Should people track snow and rain water indoors from outside, having a rubber type of floor near the door allows people to enter the building safely without concerns over slipping. Rubber is also extremely durable and doesn't show wear easily, further enhancing its usefulness as a high traffic area flooring.

Business customers will select this material in areas where the floor can be subjected to tough conditions. Ice skating arenas will use rubber between the locker room and the ice, as it stands up to the ice skate blades well. Or in an area where events or conventions are held, it can support the weight of booths and kiosks nicely, while also handling heavy foot traffic.

Rubber flooring designs. For further information, just click on the links in our guide to rubber floors. We have collected multiple videos, testimonials, articles, and usage ideas that are sure to spark your design creativity!