Franklin County Sandlot Football - Rubber Flooring Rolls - Virginia
By Brett Hart Created: May, 2017 - Modified: February, 2023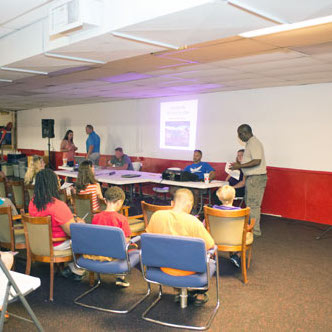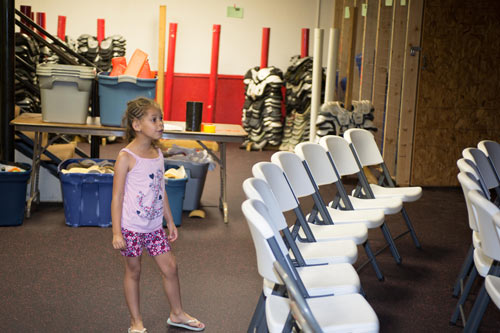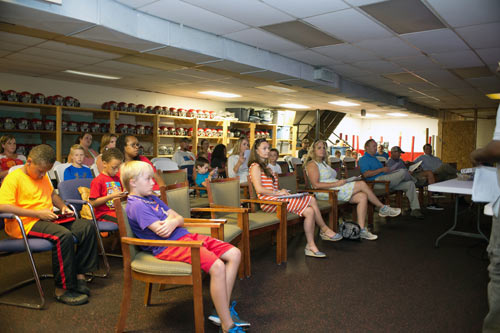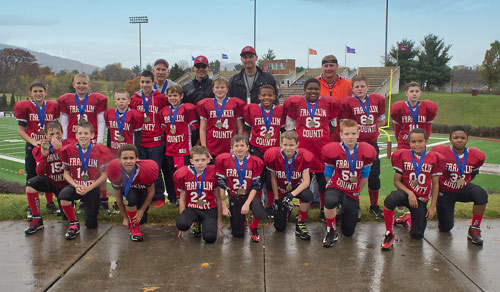 The 11-year-old Franklin County Sandlot Football program recently installed approximately 2,200 square feet of of 1/4 inch thick rolled rubber flooring in its multipurpose space in Rocky Mount, Virginia.
The program which hosts approximately 150 participants, ages 7 through 12 years old, each year needed a floor that would be able to be installed over concrete and withstand a fair amount of traffic. The basement space, which houses all of the programs equipment, is used regularly June through November for things such as equipment handouts, team, parent & board meetings, watching film and even light practices during adverse weather conditions.
Program Coordinator Jamie Tuck had a good idea of where to start the search for quality flooring that would meet the needs and survive the demands of this challenging environment. The father of six and husband to a small daycare operator, Tuck had equipped his entire basement seven years earlier with a durable foam flooring from Greatmats.com that had held up to 6-10 children riding bikes and playing in his basement daily.
''They have held up well,'' his wife, and Franklin County Sandlot Secretary, Shelly, said.
So when the football program needed to replace the carpeting in its basement multipurpose space, the Tuck's, impressed by Greatmats quality products and service, went straight its website to see what options were available.
''After reviewing a few different options, we felt that the rolled rubber flooring would be just what we needed,'' Shelly said.
As owners of a construction business the Tuck family knows what kind of abuse flooring can undergo. Also a big football family, the Tucks' oldest son is a member of one of the teams while Jamie coaches two Sandlot teams.
''We truly love the many different things that the flooring can stand up to,'' Shelly said. ''The flooring is nice for a meeting, but also durable for a lite practice! We have gotten so many compliments on the new flooring.''
Founded in 2005 with the objective to teach children how to grow into decent, healthy and trustworthy adults through the virtues of good sportsmanship, honesty, loyalty, courage and respect, Franklin County Sandlot Football takes pride in producing well adjusted, strong and happy children.
As part of its process of leading its participants to a life of success, the Sandlot Football program provides an scholarship each year to a participant with at least three years of experience with the program.
It's also found plenty of success on the Gridiron as well as two of its teams were Super Bowl Champions in 2015.
Shelly Tuck
Franklin County Sandlot Football
Rocky Mount VA 24151