What Features Make Black Rubber Floor Tiles So Popular?
By Lisa Hobbie Created: July, 2021 - Modified: July, 2023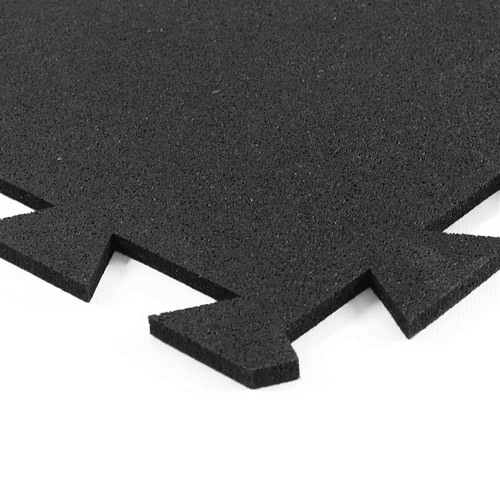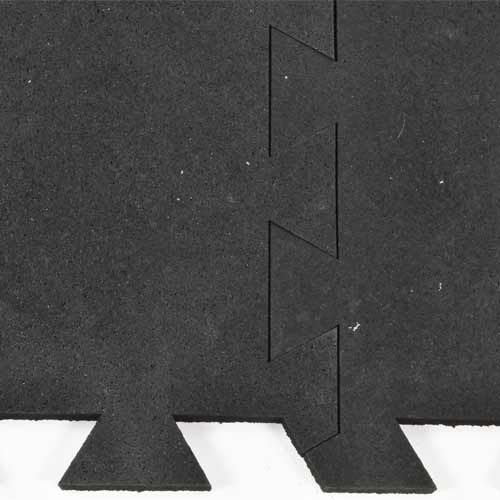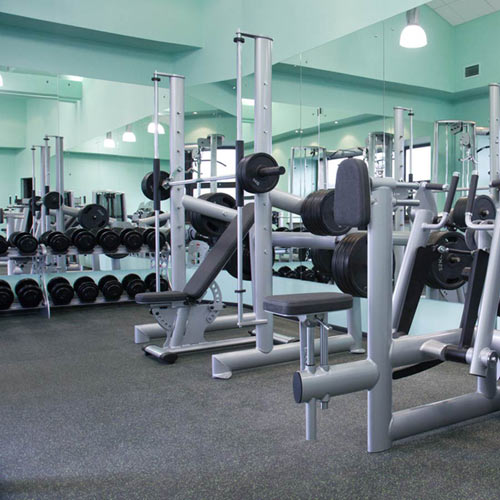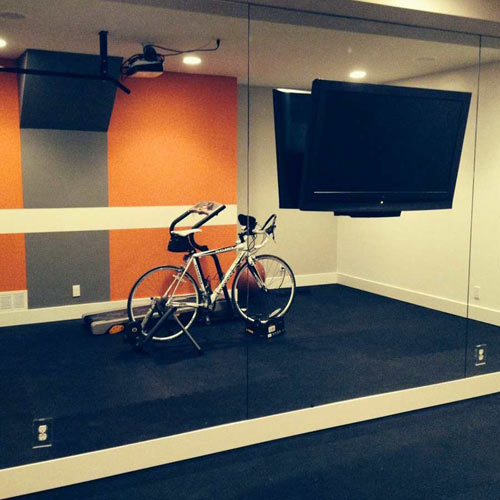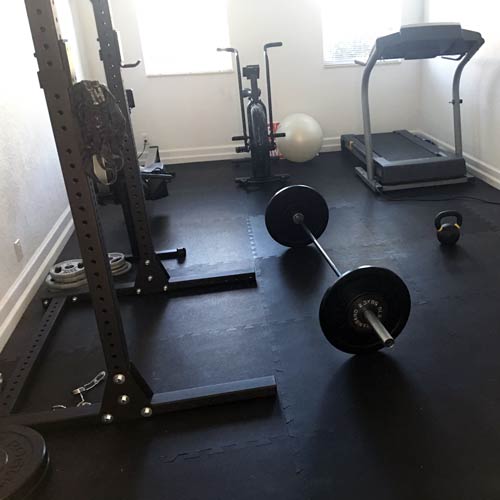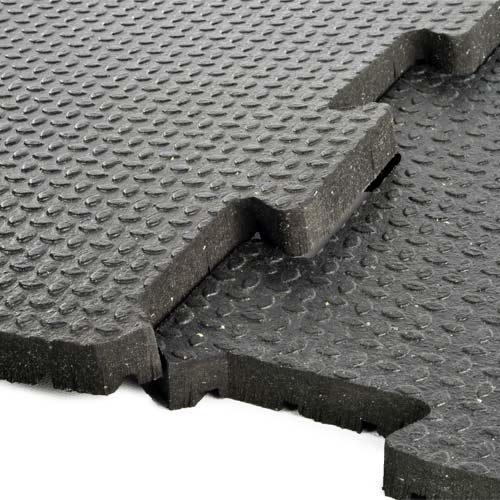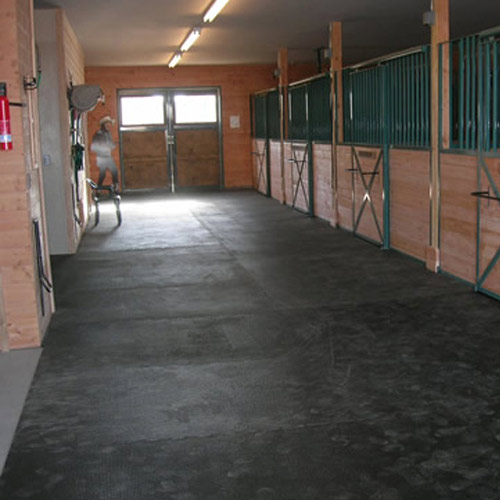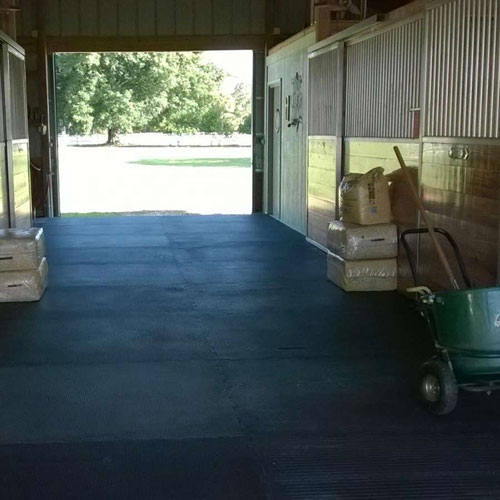 Black rubber floor tiles are popular in gym, industrial, basement, and entryway settings, as they are a generally neutral color that works well with existing decor, camouflages scratches, and are often eco-friendly due to the use of recycled materials.
Black rubber tiles are made for many different types of applications, from horse stalls and barns to a factory and garage. They are durable, versatile, and made to last.
Of the numerous different types of black rubber floor tiles at Greatmats, the following 5 products represent the most popular:
5 Popular Features & Benefits Of Black Rubber Floor Tiles
These top 5 black rubber floor tiles are popular because they are easy to install, they work well in a gym, shop, or other setting, they are affordable, and they have many features and benefits!
1. Ease of Installation and Low Maintenance
Rubber flooring is extremely durable and versatile, and rubber tiles can be easily installed over a solid subfloor Once the rubber tiles are placed and secured, the resulting surface requires little maintenance, with a sweeping, vacuuming, or damp mop cleaning process, as needed. The top 5 rubber tiles are stain, mold, and mildew resistant, as well.
2. Comfort and Safety
Hard surfaces can be hard on bodies, so utilizing rubber tiles helps with impact absorption, which may reduce the likelihood of fatigue and leg injuries. The rubber mats also offer traction, which helps prevent falls that could occur on a solid surface – especially when damp. Rubber tiles also offer thermal insulation to otherwise cold surfaces.
3. Subfloor Protection
If using rubber mats in gym or shop settings, they will do a great job protecting the subfloor from damage caused by drop weights, tools, and equipment and even household items like a plate or phone.
4. Noise Buffer
Noises made in a gym, shop, or garage are often quite loud and even unwanted. Square rubber tiles are good for these types of settings, as they provide a superior noise buffer.
5. Environmentally Friendly
The top black rubber mats featured are made from long-lasting and durable recycled materials. So, instead of being long-lasting in a landfill, they will provide a long-lasting and protective flooring for many different settings. That use of recycled content also results in a lower price tag than colored rubber products.
Notable Features That The Individual Black Rubber Tiles Deliver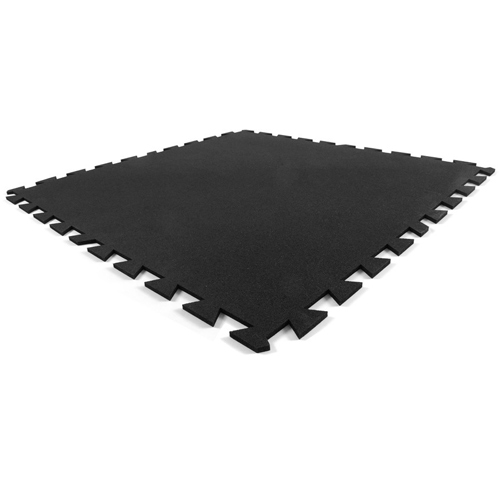 Geneva Rubber Tile 3/8 Inch Black is a great rubber flooring product that is versatile and durable. The ⅜ inch thick tiles are made in the USA and are simple to assemble and install without adhesive.
These tiles have a Shore A 60 material hardness rating and deliver an amazing level of performance and value in home gyms, garages, basements, and weight rooms.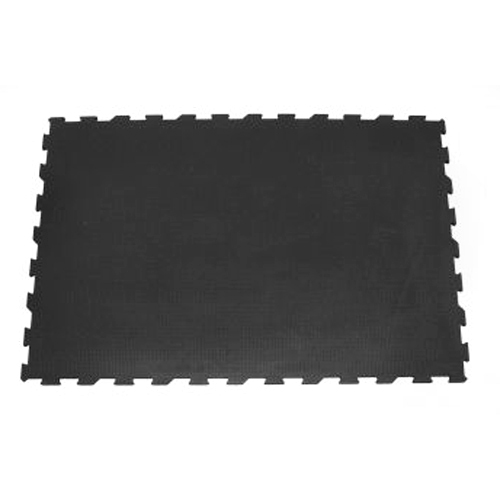 Sundance Mats 4x6 Ft x 3/4 Inch Interlocking mats are very heavy, 100 pound mats that interlock and connect like pieces of a puzzle do. No glue or adhesives are needed.
Since these mats are designed for equine use, they are among the toughest mats on the market, delivering top notch performance - even in the harshest of conditions. They are ¾ inch thick and have a non-slip textured top. They can be used in horse stalls, weight rooms, and CrossFit gyms.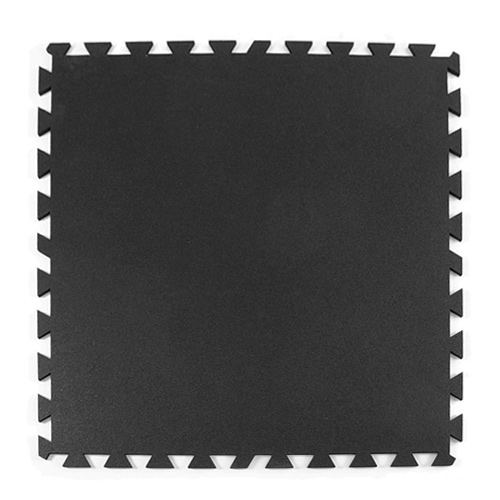 Rubber Tile Utility 8 mm Black Mix are large rubber mats that can be used for garage floors, shops, or industrial settings. They are double sided with precision waterjet cut interlocks.
These mats are cheap, but not cheaply made. They have a non-slip surface and are easy to cut and trim for a perfect fit. They are comfortable to stand on, eco-friendly, and offer a measure of insulation from a hot or cold concrete garage floor.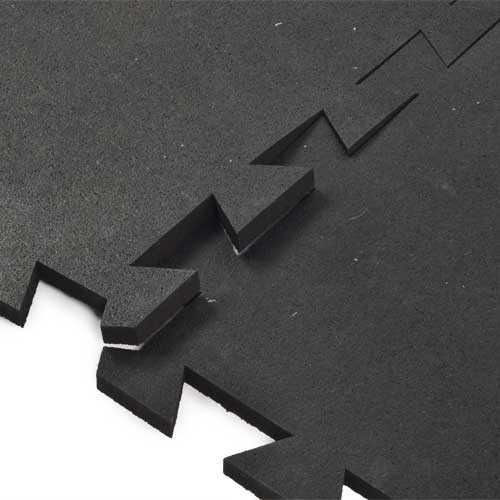 Geneva Rubber Tile 1/2 Inch Black is another made-in-the-USA product that has a no-glue, interlocking design. It also has a lower rubber odor and is suitable for home or commercial use.
Typically used in commercial gyms and weight rooms or home gyms, this tile is made as a result of people recycling various rubber content. They are 3x3 and fit tightly together, and they are made to endure use, abuse, and heavy foot traffic.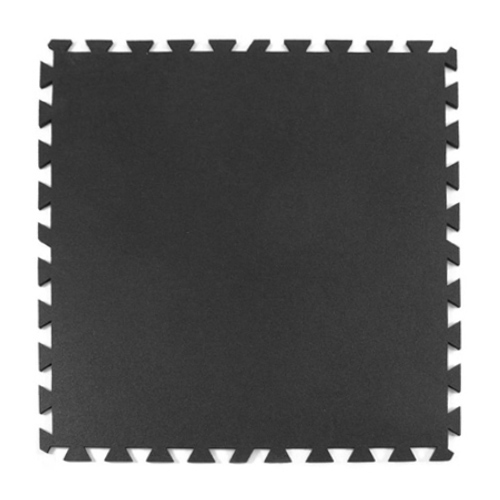 Geneva Interlocking Rubber Tile Black 1/4 Inch delivers a product that is lightweight, easy to manage, and a breeze to install wall to wall or as an island.
These tiles are typically popular in home gyms, basements, or exercise rooms.
Greatmats - For The Best Black Rubber Floor Tiles
The top 5 rubber floor tile products featured above represent just a small sample of the many black rubber flooring options at Greatmats. From products that can be installed over carpet or rock, to mat options that interlock or those that you just stick in place and forget them, to others with diamond top textures, there are solutions for just about every type of application.
One thing is certain; rubber flooring mats are popular and extremely versatile, and those at Greatmats are the best. Simply reach out to a friendly and knowledgeable customer service agent who will gladly go to work for you to help you determine which mats are perfect for your space.