Monroe Youth Hockey Association - Rubber Flooring Rolls - Monroe, WI
By Brett Hart Created: May, 2017 - Modified: October, 2023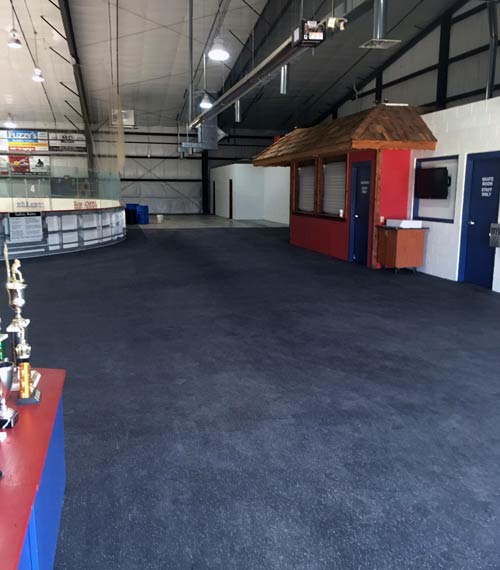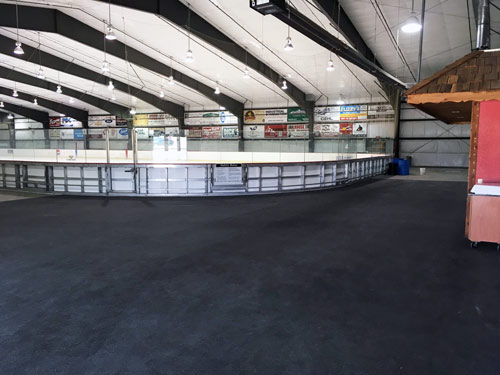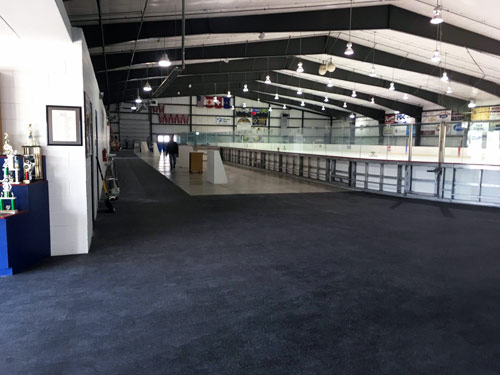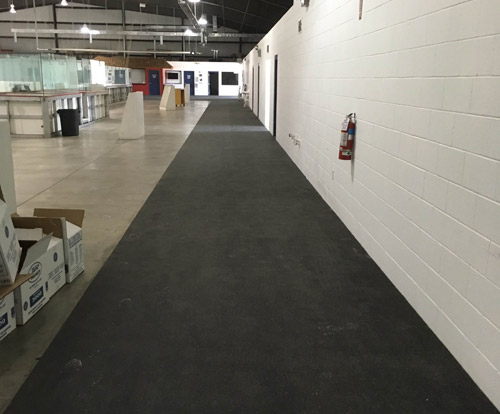 Durable seam-free flooring is a necessity for ice hockey rinks to withstand the abuse of sharp skates and prevent tripping hazards. That's something the Monroe Youth Hockey Association, a not-for-profit organization in Monroe, Wisconsin, recently discovered when it replaced its rubber ice hockey rink flooring, previously consisting of 4x6 foot cow mats with 3/8 inch thick rolled rubber flooring from Greatmats.com.
Association President Joel Fonseca said the old mats mat would move around in the 17-year old building.
''We've got a man lift that we would drive around on them and they would all bunch up,'' Fonseca said. ''They were getting kind of messy and the corners were starting to peel up. They looked pretty ratty. That's what prompted us to order (new rubber flooring).''
The ice rink, which is used primarily for hockey from October through March is open 7 days per week and is also rented out for different events such as wedding receptions, home shows and - new in the spring of 2017 - arena football league play. With so many different forms of use, durability and versatility were a must when choosing the new flooring and rolled rubber fit the bill.
''We wanted something that was continuous,'' he added.
That is exactly what he found with Greatmats Rubber Flooring Rolls with a 3/8 inch thickness and confetti color flecks. The 4-foot wide rolls were available in any length between 25 and 100 feet.
With more than 6,000 square feet to cover, the large rolls were a welcome change from cow mats.
''They laid down real nice,'' Fonseca said. ''You can see the seams, but not very good, and we installed everything ourselves. We glued everything down, and they turned out great.''
''The installation was way easier,'' he added. ''To install a 4x6 mat was just more of a pain.''
Fonseca, who'd been seeking out quotes for quite a while prior to the purchase from Greatmats, first learned about the specialty flooring leader from an association member who had ordered from Greatmats in the past. And with Greatmats' pricing coming in well under its competitors, the choice was easy.
In order to protect their investment, association members clean the flooring 2-3 times per week.
''The flooring is great,'' Fonseca said. ''Not that much different material wise, but the ability to get longer runs made things easier and easier to move things around.''
Joel Fonseca
Monroe Youth Hockey Association
Monroe WI 53566