Can you use rubber mats for home gym flooring over hardwood floors?
By Brett Hart Created: January, 2019 - Modified: March, 2021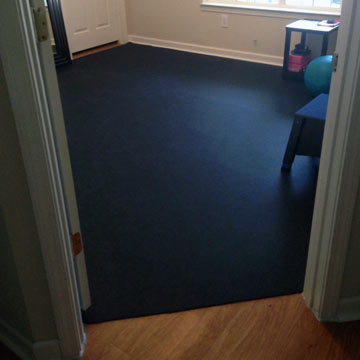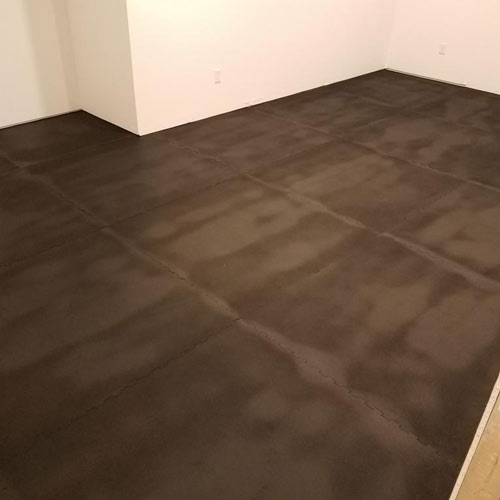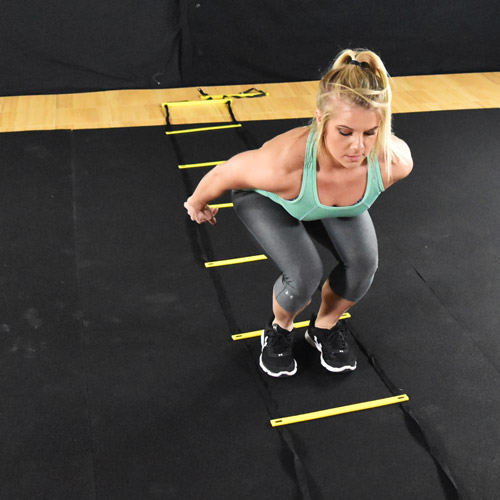 If you're looking to convert a room with wood floors into a home or commercial gym, you're probably wondering "Do rubber mats damage hardwood floors?"
This is a very good question, because you're probably considering using rubber mats for the very purpose of protecting your hardwood from exercise equipment and/or free weights.
Rubber mats are the most popular floor covering for gyms due to the fact that they do a great job of absorbing the impact of dropped weight, dampening noise and providing a firm, slip free surface. However, in most cases, the rubber mats are installed over concrete.
Hardwood flooring is a different beast as a softer, more porous material.
In most cases, rubber mats will not damage a hardwood floor. However, in some cases, certain finishes used on the hardwood can have a chemical reaction with the rubber.
So that's something to consider if you plan to create a home gym floor over hardwood.
So, how do you protect hardwood floors from exercise equipment such as treadmills or stationary bikes?
There are a couple options to help prevent this from happening. One option is to place a protective paper underlayment between the hardwood floor and rubber mats.
Another option is to choose a different gym flooring material entirely. This may not be a good option if you plan to do a lot of olympic lifting or CrossFit style training where heavy weights are being repeatedly dropped. On that same note, you'll probably want to rethink doing those exercises over a hardwood floor anyway.
Other Home Gym Flooring Options to Use Over Hardwood Floors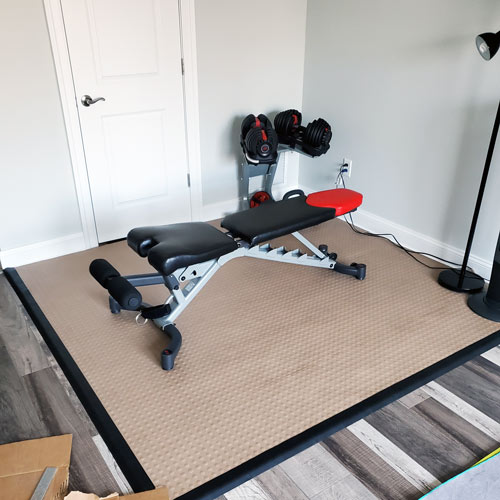 For most home gyms, you'll likely do just fine with modular PVC gym floor tiles, such as
Greatmats StayLock
line of gym flooring, or super high density
EVA foam tiles
designed as gym flooring.
Both PVC and EVA Foam Gym flooring will offer more cushion than rubber mats and are designed for lower intensity training and exercises.
While there's no catch-all answer to the question of "Do rubber mats damage hardwood floors?," the best answer is to exercise caution when considering this option.