Fitness Flooring - FIT Cedar Valley Testimonial - 4x6 Rubber Mats
By Brett Hart Created: August, 2019 - Modified: December, 2022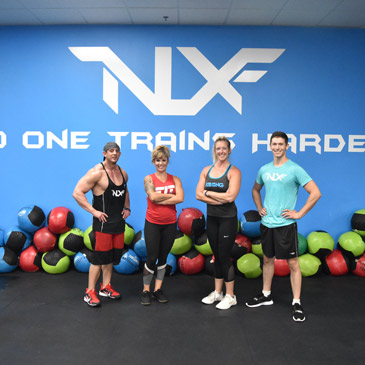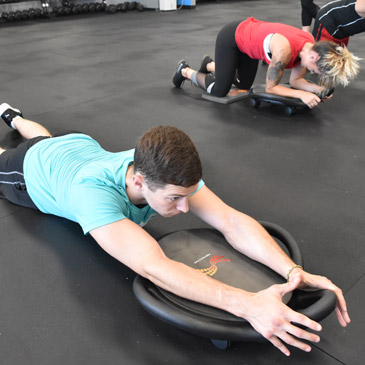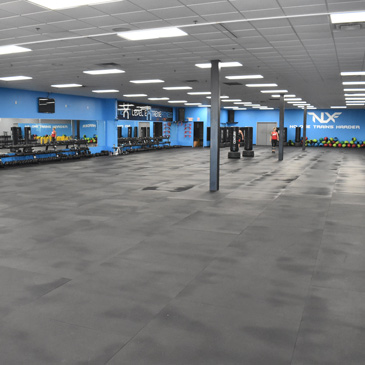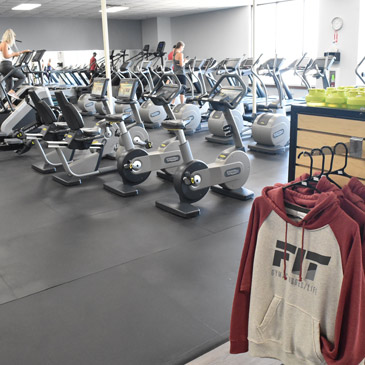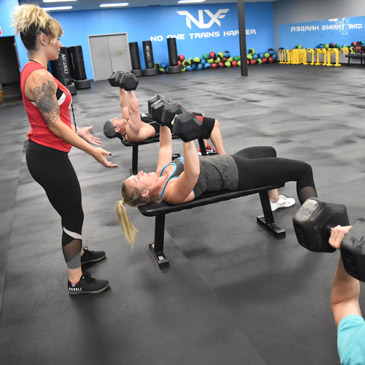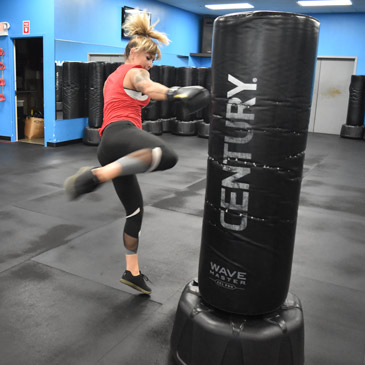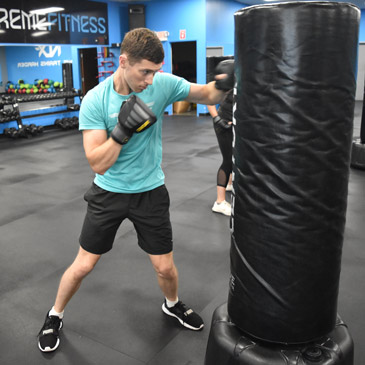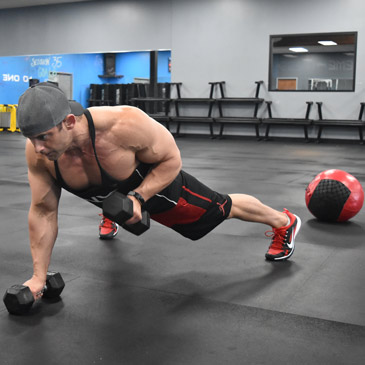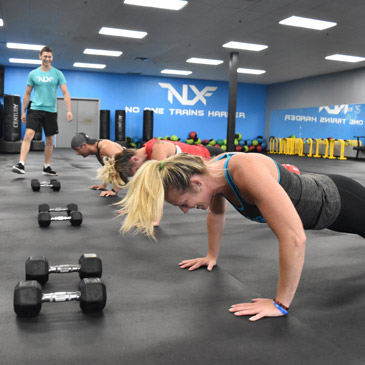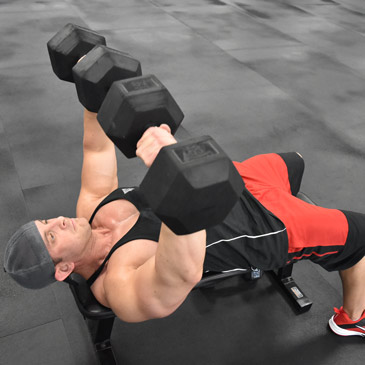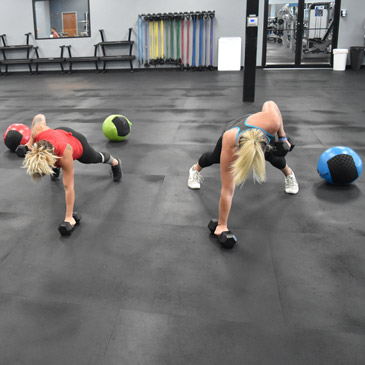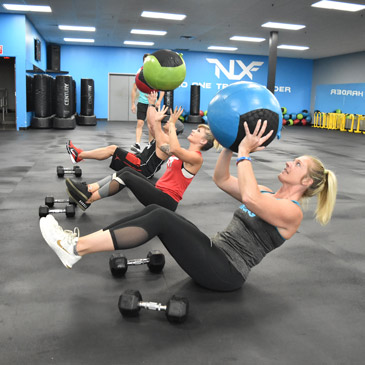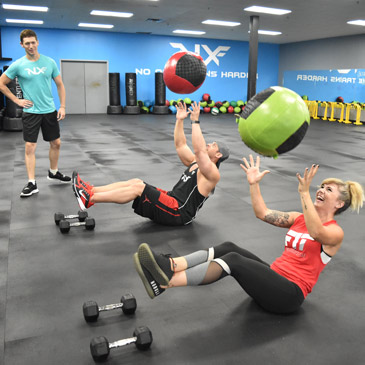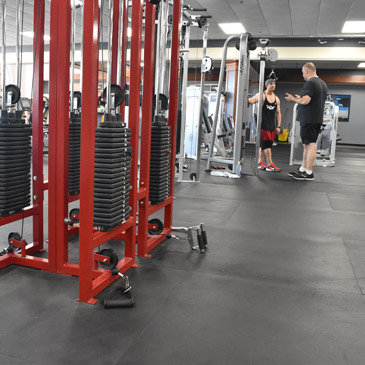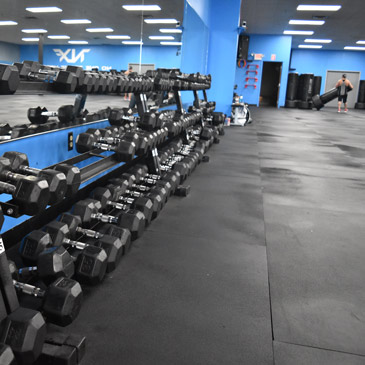 Evolution is a big key to the success of FIT - a rapidly expanding fitness facility in Cedar Falls, Iowa - according to General Manager Heidi Dohlman.
Starting as Key West Tanning and Fitness, FIT has gradually migrated its focus from being a tanning salon to the best fitness club in the Cedar Valley by adding programs such as Next Level Extreme Fitness and FighterBody.
"One of the best things is to be able to have our community say we are the best, and we have the best facility, the cleanest, the best people," Heidi says.
Best People in Fitness
Among those "best people" are FIT's trainers, including competitive fighter Justin Downs who has won multiple national titles. A fifth degree black belt in Kyukushin Karate and first degree black belt in Tang Soo Do Karate, Justin is also certified in kickboxing, ACE (American Council on Exercise) personal training, ACE group training and TRX.
"To have him teaching kickboxing and doing that kind of stuff in our Next Level program... I feel like it's phenomenal to have an athlete like that," Heidi said.
It also has some of the best athletes as clients, including optimum nutrition athlete Danny Banks and 50-plus bodybuilding champion Sandy Stuber.
"It's really fun to be able to see each athlete find their own," Heidi said.
The Best Fitness Facility/Flooring
When it comes to running the best fitness facility his having access to world class equipment - and that includes flooring - which is why FIT utilizes Greatmats ½ inch thick 4x6 rubber fitness floor mats in both its group fitness area under its weight training and cardio equipment.
Heidi says the staff at FIT discovered Greatmats under recommendation from another gym in its search for an efficient mat that wouldn't shift around.
"No matter how much the equipment moves the mats say in place," she said of their 4x6 Greatmats rubber mats. "We run and we do different things, and they have done a really good job with that."
She says her customers recognized the quality of the gym flooring as well.
"We've gotten new equipment over the years and people come in, and they're like 'These are the nicest mats that we've seen," Heidi said. "They stay durable and clean. "We're able to mop them 3, 4, 5 times a day and have them stay nice and not get smelly. We've been so happy with being able to even replace one out of the middle. That has been a huge benefit to us."
Justin pointed out that some of the best features these recycled rubber mats are also their resiliency and impact resistance.
"It's easy on the knees and joints," he said. "These mats have been something that have been a staple here for good," Justin said. "Anytime we get new flooring or equipment, we always resort back to this flooring because of how impact resistant it is and how well its helped all of our athletes train here."
"We actually just added on and added probably a good 1,000 square feet more mats and they matched right up to the old ones," Heidi said. "You can't do that with very many companies - to be able to put another ½ inch one right next to it, and have it be the same after six years. So that's been phenomenal for us. Now we're building a new facility and putting them all in the new building too. That's another 10,000 square feet of mats that we believe in.
Justin Downs
FIT - Next Level Extreme Fitness
Cedar Falls IA 50613