Plyometric Rubber Roll Geneva 3/8 Inch Black Per SF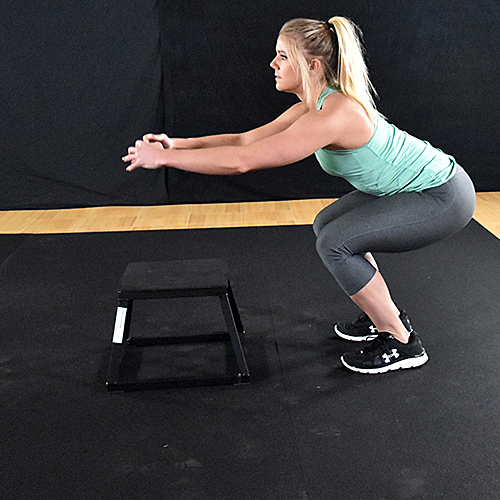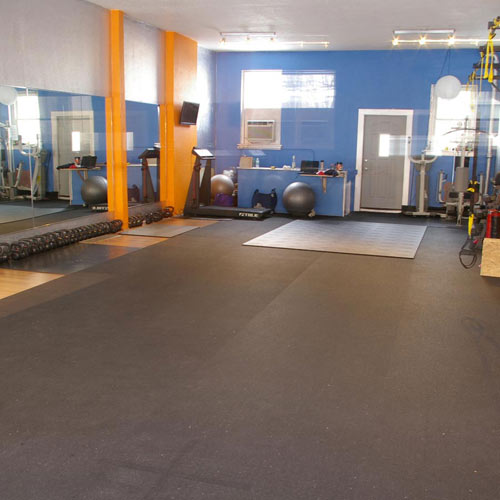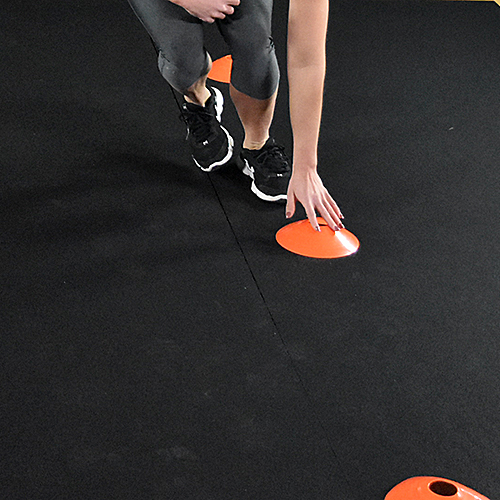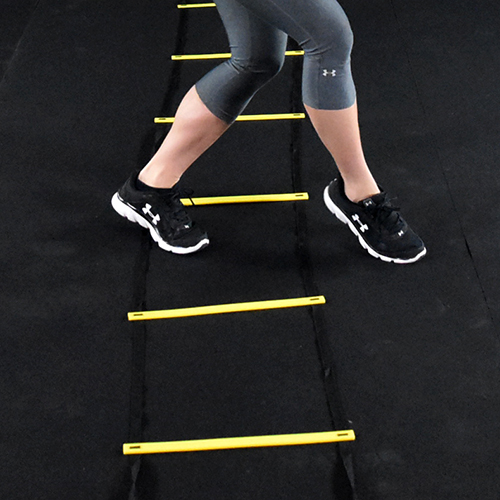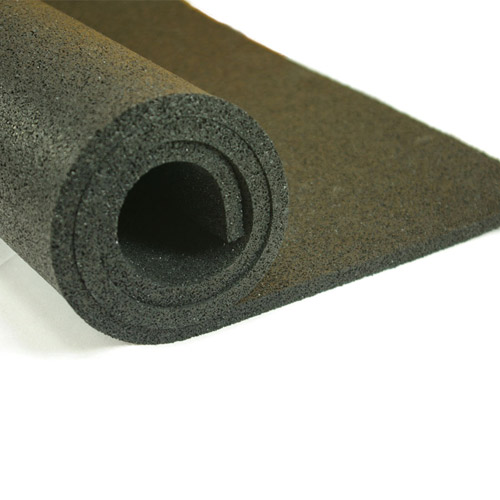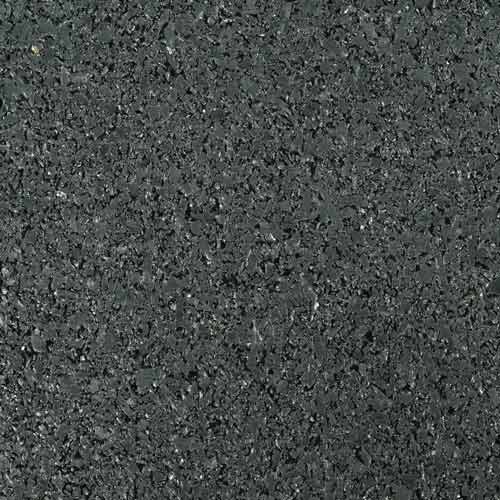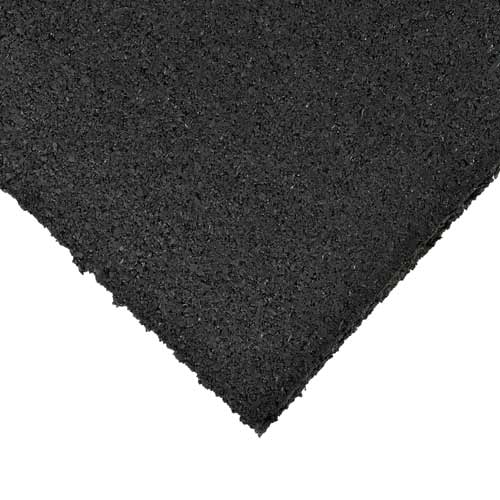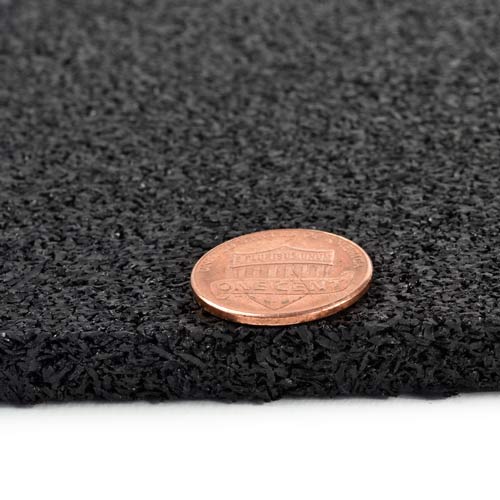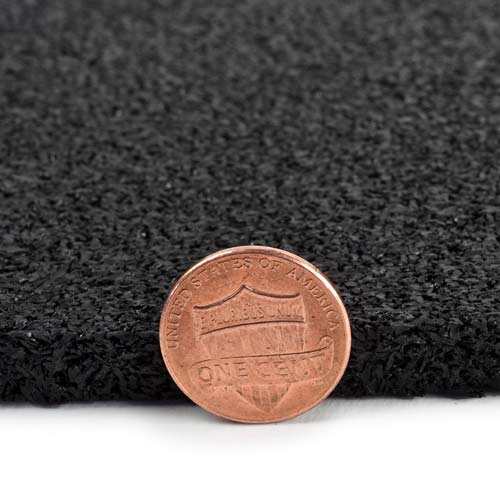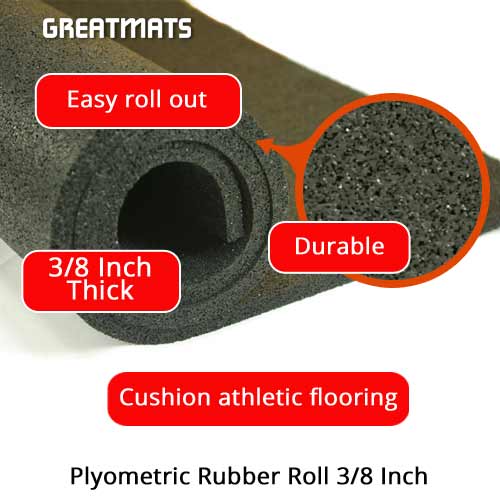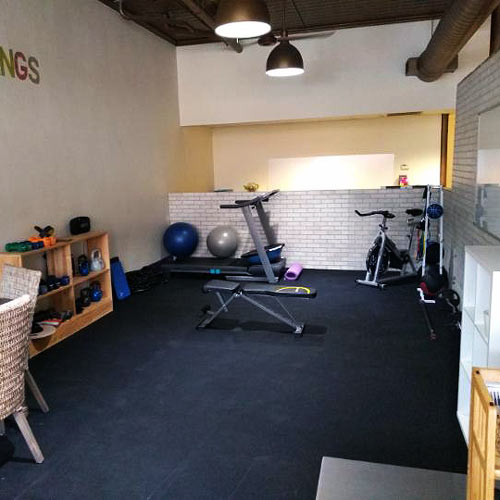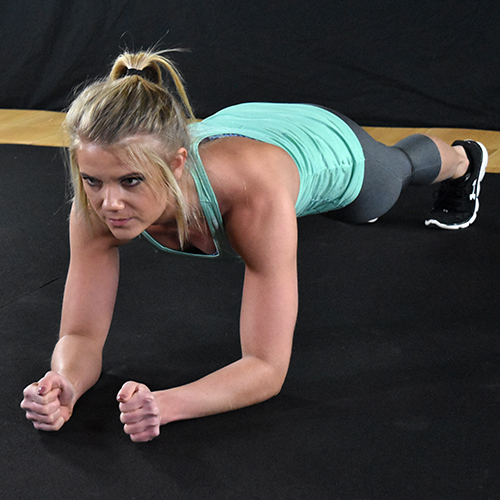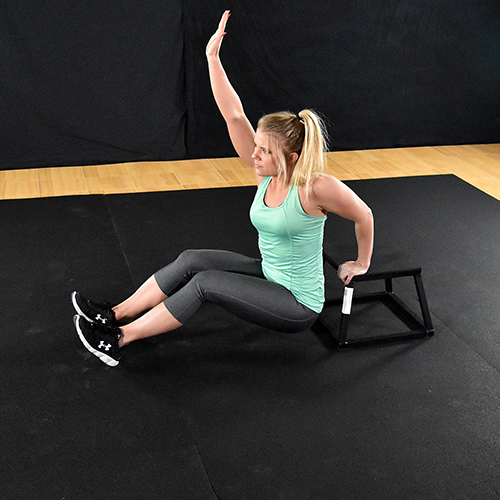 Cushion athletic flooring
Easy roll out 4 ft wide rolls
Tape or glue down installation
(63 Reviews )
Ships Out: Estimate 6-8 Weeks
Roll Calculator
Note: Material Width for this Product is 4' wide
Rolls are cut to 25 ft minimum, in increments of 5 ft
Option 1

Option 2

Custom Roll Length
VIDEOS
TOP FEATURES
Cushion athletic flooring
Easy roll out 4 ft wide rolls
Tape or glue down installation
Durable for athletic shoes
Economical plyometric flooring option
Order by the square foot
Use for home and commercial
Use Types
Plyometric Flooring, Dance Studio Subfloors, Athletic Floors, Plyometric Training Facilities, Home Aerobic X Floors
NOTE: This item is a custom order and is not returnable.
Aerobic X & Plyorobic Athletic Flooring
If you're ready to begin incorporating plyometric exercises in your workout routine, you're going to want to have a cushioned floor available. Plyometrics can be difficult on the joints of people when performed over a hard surface. That's where our 3/8 rubber flooring enters the picture, as it provides a cushioned resilience that absorbs impact to reduce leg injuries. Our Plyometric RubberRoll Geneva Roll 3/8 Inch Black Per SF thickness is perfect for the running, bounding and jumping exercises that are part of plyometric exercising. In fact, our gym flooring rolls are great for using in any situation where a little extra padding would be nice to have, such as for cheerleading practice, for aerobic studios and for dance studios.
The slight cushioning of the plyometric rubber flooring provides just the right mix of cushion and solid footing to allow for the sudden movements that occur in various types of exercising, including plyometrics.

Plyometric Exercises

The idea of using plyometric exercise has grown in popularity quite a bit in recent years. Plyometrics primarily aim to give athletes more explosive power in their muscles. Because of the tough jumps and sudden movements involved in plyometrics, injuries are a possibility. The cushioned surface in the plyometric mat works well to reduce the chances of these injuries. Some common types of movements that you'll find with plyometrics include the following.
Box Jumping:
Front and lateral box jumping, where the athlete repeatedly jumps from the ground onto an elevated surface, such as the top of a box, and back down to the ground, benefits greatly from 3/8 rubber flooring, where the cushioning makes the landing softer and easier on the knee joints and ankles.
Lateral Jumping:
Plyometrics athletes repeatedly will jump back and forth over an object a few inches off the ground or over a line on the floor. These jumps may not involve jumping far off the ground, but the repeated landings in a short amount of time can be especially tough on ankles without the padding in rubber gym flooring rolls like we offer.
Squat and Skater Jumping:
Side-to-side jumping and lunging represent a key component of plyometric exercises. By making use of the Plyometric Rubber Roll with 3/8 inch thickness, you'll still have a steady footing for pushing off with these types of jumps, along with the cushioning to make landings feel better.
Other Exercising Ideas for Plyometric Flooring
Consider rubber gym flooring rolls for use in a school or athletic gym setting too. The cushioning available with these mats is amazing for keeping students and athletes healthy and able to perform at the top level, both during practices and games. Additionally, by offering a slightly cushioned rubber flooring rolls for gyms, athletes will be able to practice longer without pain and fatigue.
Cheerleading Workouts:
If your cheerleading team at school or at the team gym must hold practice on a hard floor, such as a wood gym floor, our rubber gym flooring rolls will give you a much more appropriate flooring material. Cheerleaders are constantly performing jumps, rolls, hand springs and sudden dance moves where a cushioned flooring will yield a less stressful workout and help to avoid injuries.
Heavy Workouts:
The 3/8 rubber flooring works great for intense aerobics and advanced plyometrics. By making use of cushioning in the floor during heavy aerobics routines, you'll have a greater ability to work out for longer periods without wearing down.
Picking an Installation Type
Our 3/8 rubber flooring mats are easy to install. Depending on the use case you have in mind, we recommend taping or gluing down the mats to avoid having the flooring slide around on you during use. Gluing the rubber gym flooring rolls works best for permanent areas that have a high level of activity that could cause the mats to slide. Taping works best when the activity will be at an intermediate level, rather than at a high level, or if your workout space is more temporary.
However, when used as an underlayment for dance floors and other athletic floors, you can perform a dry lay installation with no adhesives if you choose. Of course, the advantage to a dry lay installation is that you can roll up the rubber gym flooring rolls when you've completed your activity and return the floor back to the original sub-floor.
Installation works best when placing the mats over a hard and flat surface. Dried concrete and wood offer the most successful sub-flooring options for these mats. If the sub-floor has slight indentations or raised areas, those imperfections will be visible through the plyometric mat material. You may want to try to repair any imperfections before you lay down the mats.
Plyometric Rubber Installation Tips
Before installation, you'll want to clean the flooring completely, removing dirt, grease, or any other foreign materials. We also recommend allowing the sub-floor to dry completely before attempting to install the 3/8 rubber flooring. Moisture on the sub-floor may cause the adhesive to fail prematurely or to not work at all.
We recommend starting rolling all of the mats from one wall of the room and going in the same direction every time. Additionally, make sure the same side of the roll is facing upward as you roll them out, just to minimize the chance of having significant variations in the shading of the mat's black color.
To avoid having to make many cuts, begin by rolling out the 3/8 rubber flooring rolls from the corner of the room that is most square. Then, if other walls aren't quite square, you can make trims and cuts as needed. The rubber material used in our rubber gym flooring rolls is relatively easy to cut with a utility knife and a straight edge.
If the walls in the room are not as square as you'd like them to be, you also have the option of creating an island installation, where you don't butt the material up against the walls. The combined plyometric mat area just floats in the middle of the room.
We do not recommend using duct tape or other strong types of tape to tape down the seams on the top section of the floor. Use of tape on the surface of the rubber flooring may cause a sticky residue to be left on floor that's extremely difficult to clean.
Plyometric Flooring Maintenance Tips
Our plyometric flooring rubber roll is economical and easy to maintain. To take care of the surface, you'll just vacuum the flooring as needed, usually a few times per week, depending on the amount of use the floor receives.
If you would like to have a more thorough cleaning of the 3/8 rubber flooring, you can use a damp mop as needed with a neutral pH cleaner such as Taski Profi. The slightly porous structure of rubber gym flooring rolls requires more drying time after mopping than standard rubber flooring. (This porous design also gives the plyometric mat flooring its bounce back capability with a bit of cushioning.)
Should you ever have some sort of damage or discoloration on the surface of the 3/8 rubber flooring, you have the option of reversing an individual mat.
Plyometric Mat Ordering Options
This highly-shock absorbent plyometric flooring roll measures 3/8 inch in thickness, but we also offer it in a 1/2 inch thickness measurement. If you're unsure which thickness will work best for your particular use cases, just contact our knowledgeable and friendly customer service team to gain the advice you need.
Our five-year manufacturer's limited warranty tells you how confident we are in the unmatched durability of the Plyometric Rubber Roll with 3/8 inch thickness. This floor will stand up to the explosive repetitions performed in rigorous athletic workouts, including plyometrics.
You can count on the quality of our rubber gym flooring rolls too, as they are a Made-in-the-USA product. Each plyometric mat has a thickness tolerance measurement of plus or minus 0.02 inches. By adhering to such strict manufacturing tolerances, our mats will work great for years. Cheaper mats that aren't as well constructed may have multiple areas of thin spots. This can cause the mats to buckle in those areas, leading to a premature failure of the rolls with cracking and tearing.
We also use tight tolerances in the size of the plyometric mat pieces. As a standard measurement, each mat is 4 feet wide, and the widths are created in tolerances of plus or minus 1/4 of an inch. As far as lengths, you can make a custom order of the length measurement of the roll. Contact customer service to learn more about your ordering options.
All of our Plyometric Rubber Roll 3/8 Inch mats are of a great quality and will deliver the cushioning and long life you're seeking at a great price.
Please Note: Cut lengths for rolled rubber products are provided as a courtesy at no additional cost to customers. In some cases, the manufacturer may provide a cut length within two pieces of material. In other cases, the manufacturer may send material that is over or under the specified square footage. In all cases, the manufacturer is required to supply the overall amount of material per order. It is common for rolled rubber jobs to have butt seams or cut end seams within one roll or run.
Rolls are ordered in by the square foot.
Maintenance
Damp mop with neutral pH floor cleaner.
Shipping
Ships via freight delivery only, shrink wrapped on pallets.
This Product Ships Freight Only.
Please review our shipping disclaimer.
ACCESSORIES
Accessories for PLYOMETRIC RUBBER ROLL GENEVA 3/8 INCH BLACK PER SF
ANSWERS
Product Questions:
Q: Can a ball bounce on this?
Q: Would this work on a low pile carpet? We have some low pile carpet down in our garage (converted to a media room).
A: This rolled rubber option can be installed over a low pile carpet.
Q: How would this work in a Zumba studio?
A: This product can be used for some aerobics; it might be a little more grippy than is preferred for some twisting moves on the balls of your feet. We have other flooring options for Zumba and Jazzercise in this
blog
.
Q: Can this be used as a subfloor underneath a glue-down engineered hardwood floor? I Need it for dance. And does it smell?
A: We don't have testing for this type of use for a subfloor dance floor in a glued-down environment. We do use this rubber material for subflooring in a dry-lay installation with modular tiles.
Q: Can this product be used as a subfloor for a regular wood floor installation over a concrete slab?
A: If the wood floor is free-floating, then yes; if it's nailed down, then no. We have less thick rubber underlayment materials that are rated as flooring underlayments.
Q: Could this be installed with a cork floor on top of a concrete slab?
A: Yes, this rubber flooring material can be installed over any hard flat surface. Over wood or cork, we would recommend first laying down a sheet of plastic to protect the surface from any potential staining over time from the rubber material.
Q: Does it smell or outgas at all?
A: This type of rubber has a very low smell. All rubber has some level of smell. We have free samples that one can request on our site for review.