Top 5 Horse Mats for Barn Aisles
By Julia Nass Created: July, 2017 - Modified: July, 2021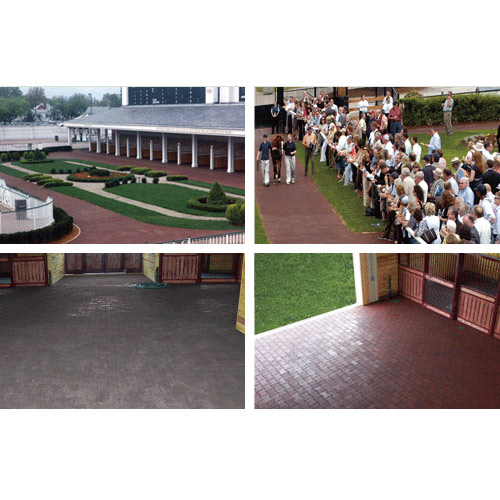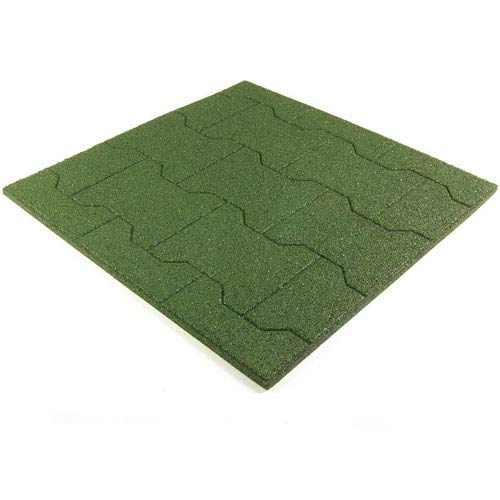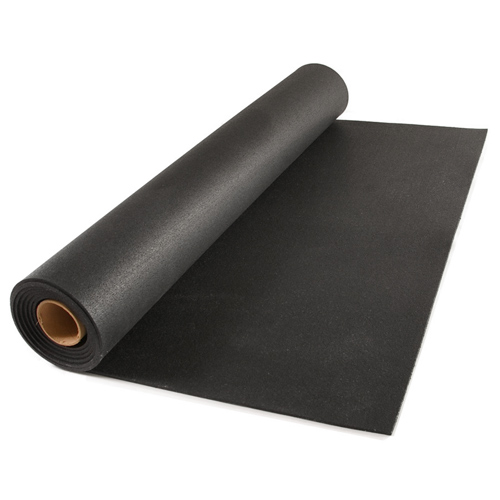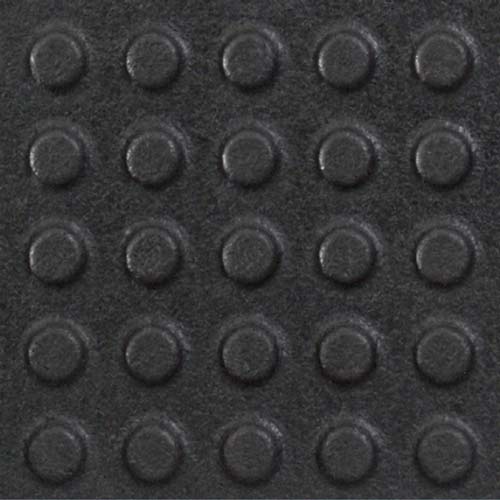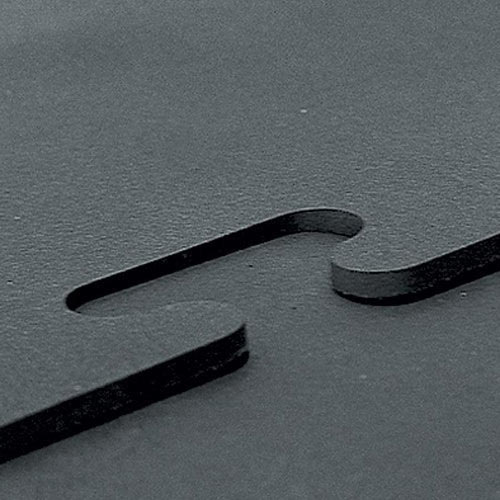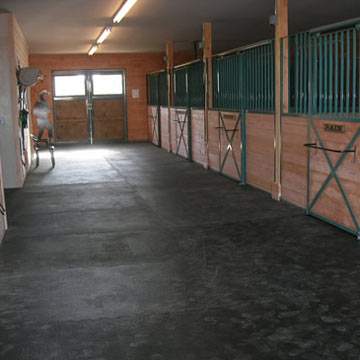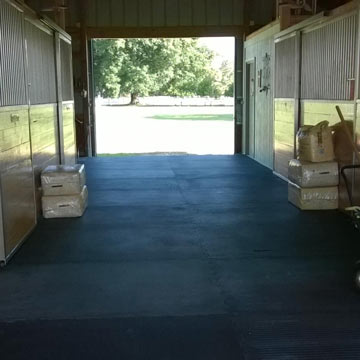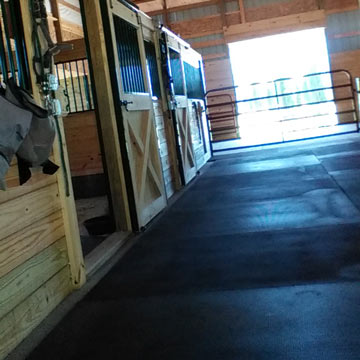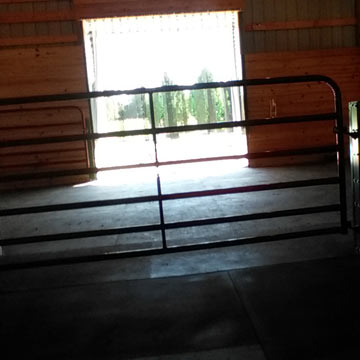 Quality barn aisle flooring cannot be defined through a single aspect of a flooring product. Rather, it's that quality comes from a multitude of characteristics. For example, quality barn aisle mats are made from top-notch materials so they remain durable, tough and in good condition - even after years and years of heavy use. Because horse barn aisle flooring is often subject to extreme conditions, it needs to be able to hold up against the elements. In addition, quality barn aisle mats provide a comfortable surface that insulates against both temperature and sound. The following top five horse mat products for barn aisles offer all of that and more. Read on to hone in on the specific characteristics that make each product stand out.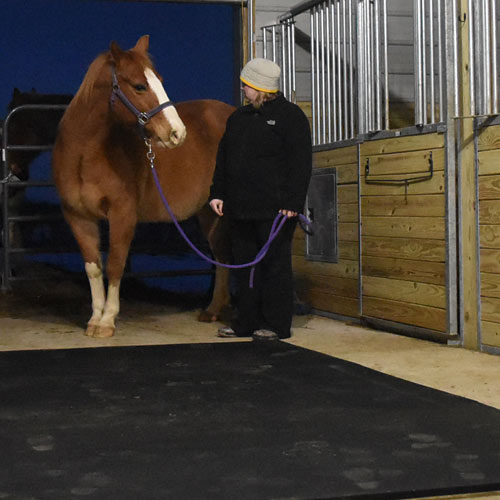 1. Style: Equine Paver Tiles for Aisles 30mm
Forget the plain look and make your barn aisle pop.
Dog Bone Style Paver Tiles
create a fun and unique barn aisle. Unlike most other barn aisle flooring, these tiles come in a dog bone design that will enhance the look of any barn aisle. Not only does the dog bone design create a trendy aesthetic, but it also fits together like a puzzle.
These barn aisle mats are an entire 30mm thick, a thickness that provides excellent cushion and anti-fatigue benefits. Thus, Dog Bone flooring brings joint relief to humans and animals and reduces the risk of injury. The following product (#2) is a similar yet straight edge tile version of Dog Bone Outdoor pavers. Read on to learn more about color options and other details.
2. Colors: Equine Paver Tile 2x2 ft 30mm
It can sometimes be difficult to find barn aisle mats in colors beyond the basic black. If you're interested in brightening up the barn aisle with some vibrant colors, choose
Equine Paver Tile (2x2 ft) Green
. This horse barn aisle flooring comes in four earthy colors including gray, green, terra cotta and black. Even after years of use, colors will not fade.
The color of these tiles is incorporated into a cobblestone design, which enhances appearance. At the same time, the surface also provides fantastic traction and worry-free footing in both wet and dry conditions. These tiles hold up well in damp or wet environments because they will not erode. Further, this horse barn aisle flooring inhibits fungus and bacteria from growing.
3. Speedy Installation: Rubber Flooring Rolls 1/2 Inch Black Geneva
Need horse barn aisle flooring ASAP?
Rubber Flooring Rolls (1/2 inch)
can be installed quicker than any other barn aisle mats. All you have to do is unroll directly over any smooth, hard and flat surface. An easy tape down around the perimeter and at the seams is all it takes to keep rubber rolls mats in place. For installations under 400 square feet, tape may not even necessary. These rolls are factory cut with precision so they will lay side-by-side without any gaps.
Rubber rolls can be cut with a utility knife for wall to wall installations. Once in place, they create durable, hard-wearing barn aisle flooring. Rubber Flooring Rolls are considered to be a green product as they are made from recycled rubber and may contribute to LEED building points. These rubber flooring rolls come at great shipping rates and are shipped from locations nationwide.
4. Price: 4x6 ft x 1/2 inch straight edge button top
Keep your pocket padded with
Straight Edge Button Top tiles
. These tiles come at a hard-to-beat price: only about $1.85 per square foot, or around $45.00 per mat. Part of what makes these mats so economical is that the purchase is a one-time investment. After spending the initial money, there are no extra maintenance costs to surprise you. This barn aisle flooring lasts years and years with no-stress upkeep. Simply sweep or damp mop with a pH neutral cleaner to keep these barn aisle mats clean.
These mats are made from grade A recycled rubber. At 1/2 inch thick, the material provides comfort, stability and support underfoot. The button top surface texture contributes to cushion and comfort while also providing traction. These tiles require no special tools or adhesives to install. Simply dry lay them on any hard, flat surface for immediate barn aisle flooring.
5. Interlocks: Horse Stall Mats Cascade 3/4 inch 10x12 ft kit
For a top-of-the-line barn aisle mat kit, choose
Horse Stall Mats 10 x 12 ft Kit
. These kits come with 4 x 5 ft mats that fit together with an interlocking connection system. The tight-fitting mats go together like a giant, easy puzzle. Because mats fit together so tightly yet simply with the interlocking system, no other tools or adhesives are necessary to put the kit together.
The ease of the interlocking connection allows these barn aisle mats to be easily taken up and put back down whenever necessary. These tiles can be cleaned by sweeping or hosing off the mats. Plus, if ever there arises a reason to take up tiles for maintenance, the ease of installation and deinstallation makes it a time-effective and no-cost event. This horse barn aisle flooring is made in the USA and carries a 12-year warranty.