Dog Daycare & Training Flooring - Club Canal Bark Testimonial
By Brett Hart Created: October, 2018 - Modified: November, 2022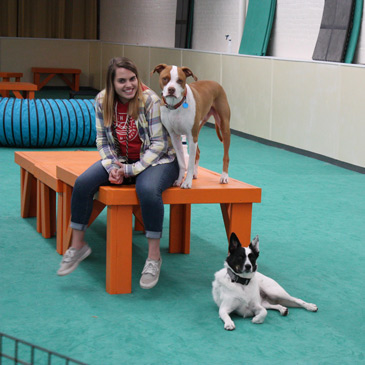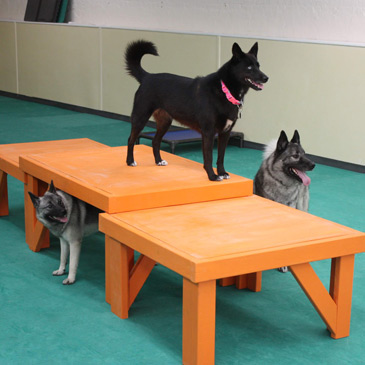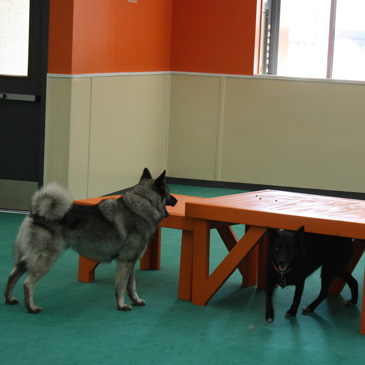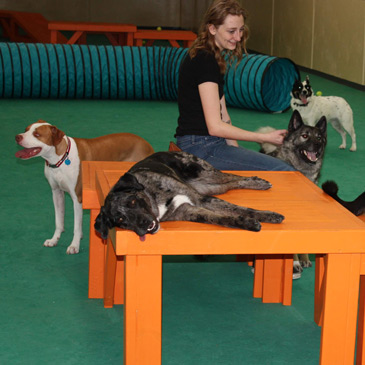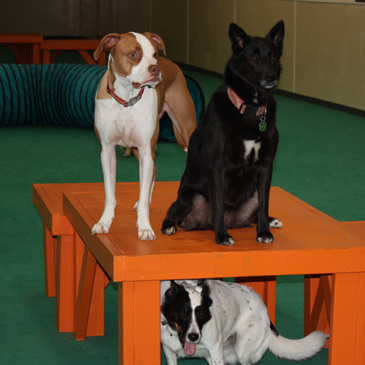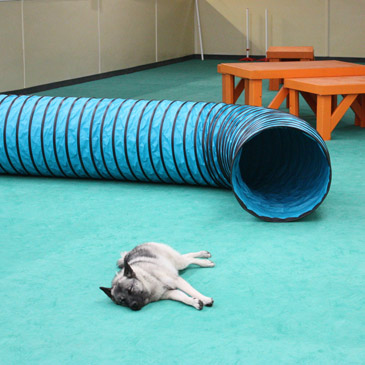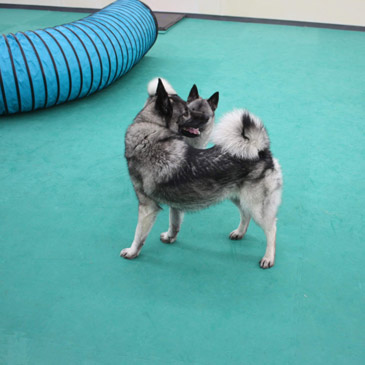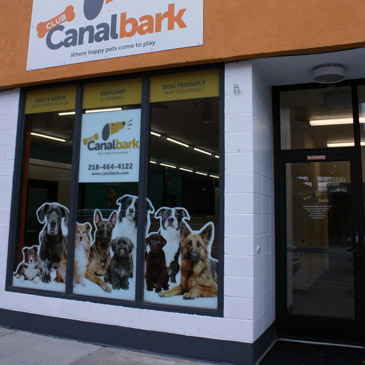 When Andrea Schokker decided to open her second doggie one-stop in Duluth, Minnesota, safety and sound were at the forefront of her concerns. Schokker runs Duluth's first upscale boarding and daycare facility, Club Canal Bark.
''We're in our fourth year,'' Schokker said. ''We do daycare, boarding, grooming, training, retail - pretty much everything but the vet part.''
It's first facility, located by the airport, had so many people on its daycare waiting list at the beginning of 2018 that Schokker felt a downtown facility would help give clients on the list the option they've been looking for in daycare and training.
However, a downtown location in the basement with businesses above created its own challenges.
Greatmats Dog Agility Mats
''I wanted my training to be at a facility that had a little bit better acoustics. I wanted to have better flooring in that facility, so that's why we went with the Greatmats (
Dog Agility Mats Interlocking Tiles
),'' Schokker said, noting her first location has a coated floor system. ''I've put up acoustic panels on the wall (at the first facility), and it has hardly cut (the noise) at all.''
''We added a drop ceiling (at the downtown location), which helped, but you basically have a hard surface on walls, ceiling and floor,'' she added. ''By putting the mats down on the floor, there's really not much echo there at all. Between the ceiling and the matting, it's helped so much. It's a lot better setup.''
With about 2,400 square feet of the foam flooring in its main training area, Club Canal Bark, is able to provide a large open space with good traction and increased safety.
''It's been great for our daycare dogs in particular,'' Schokker said. '' I'm not as worried about them having an injury from a slip or a fall. The last two months, we've had dogs full tilt playing on that matting. They've been just tearing around there continuously, so they've been putting it to the test. It's been wearing well, and it's easy to clean.''
In addition to the sound and safety benefits, Schokker said, ''The installation was super easy. We got the green, and it really looks nice. All of the pictures we take now look really professional because the backgrounds look so nice. That's one thing we're loving. And the pricing was really competitive.''
Rolled Rubber Hallway Flooring
Schokker also opted for some of Greatmats 4 foot wide,
1/4 inch thick regrind confetti rubber flooring rolls
for a hallway they use to filter the dogs through.
''Rubber, for us, was just a great solution because we had a 4 foot wide, super long hallway and I needed something that I could get down fast and relatively inexpensively,'' she said. ''I'm actually really impressed with the quality of that, so in some of the big spaces where I can't afford the interlocking mats yet at my current location, I'm going to be thinking about some of the rolled rubber matting.
''For us the priority was the safety of the dogs and then the acoustic part. Because that's a priority for us, it was totally worth some of the expense. We've been really happy with the solution.''
Andrea Schokker
Club Canal Bark
Duluth MN 55811