The Best Options For Affordable Rubber Flooring Tiles For Gyms
By Lisa Hobbie Created: July, 2021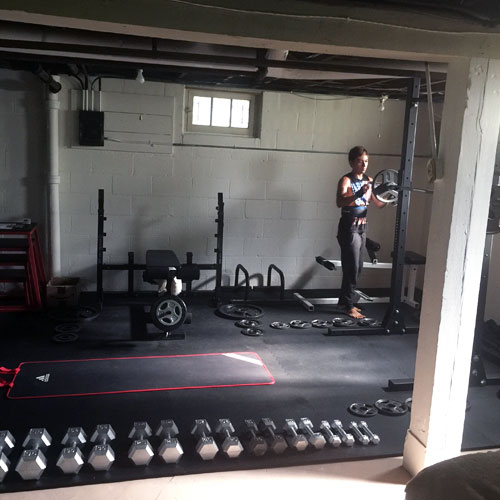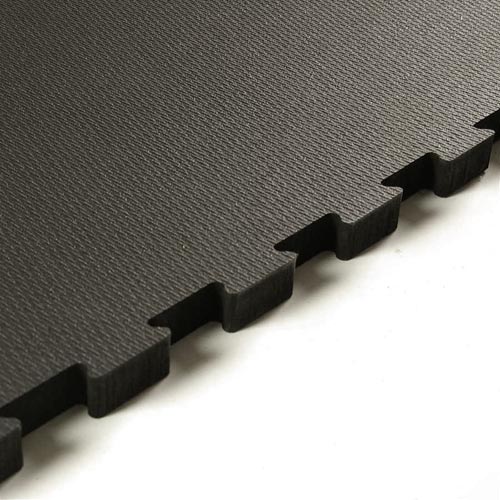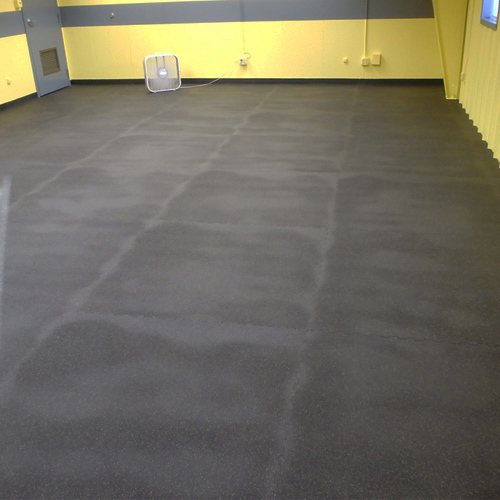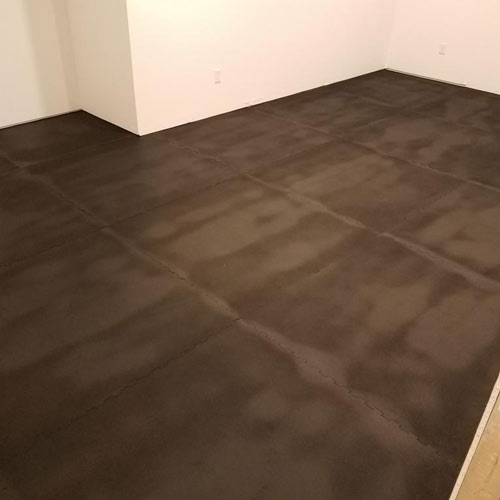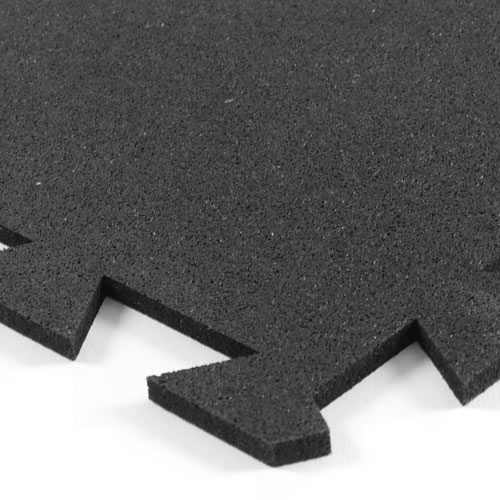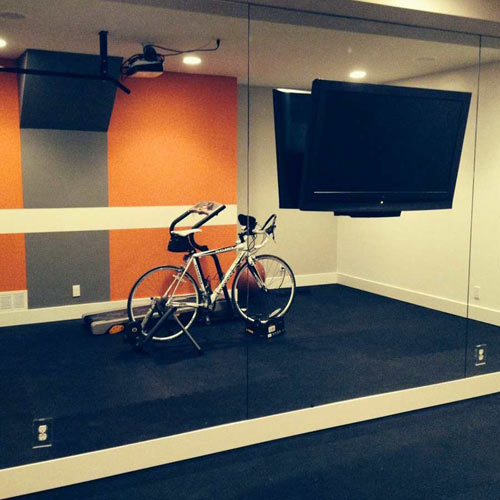 Rubber flooring tiles for gyms and weight rooms are durable, versatile, easy to clean and maintain, and simple to install. Many options are also quite affordable.
5 Affordable Options are Among the Best Rubber Flooring Tiles for Gyms:





Any of these five products would perform really well in a gym setting, and they are all super affordable while providing excellent value! They have been installed in home or commercial gyms nationwide, and they will outperform some of their cheap competitors. They can be used to do cardio workouts on, or, to put under weight or exercise machines.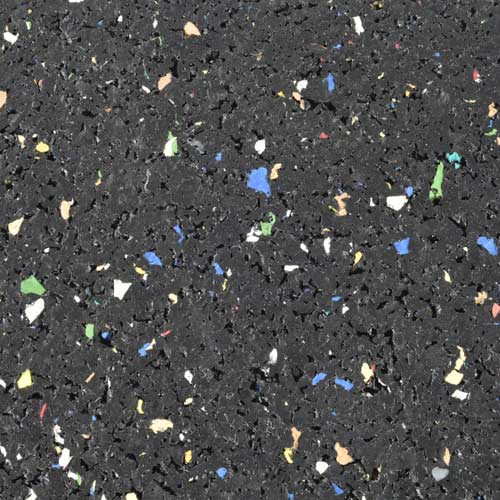 Rubber Tile Interlocking 2x2 Ft 1/4 Inch Regrind Confetti Pacific is a rubber mat product made of second run material offered at an affordable price of about $1.80 per square foot of coverage. It also comes in the 3/8 Inch Regrind Confetti Pacific size, which is priced at about $2.30 per square foot.
This economical rubber tile is made in the USA of recycled rubber. It's designed to withstand high-traffic environments, and once installed, it delivers a smooth, seamless surface without gaps. It's suitable for gym flooring, locker room flooring, and storage room flooring. If you'll be doing heavy weightlifting, you'll want to opt for the thicker version.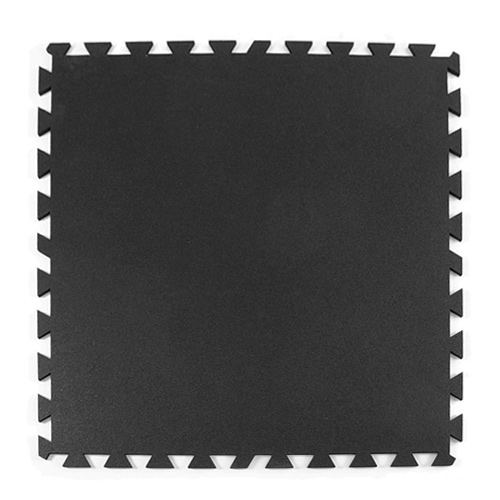 Rubber Tile Utility 8 mm Black Mix works well in weight rooms equipped with machines and free weights that won't be intentionally dropped, utility rooms, storage areas, workout rooms, basements, and warehouses. Priced at roughly $2.15 per square foot of coverage, these tiles are double sided with precision waterjet cut interlock tabs.
These mats have a reliable non-slip surface, are comfortable to stand on, eco-friendly, and provide a measure of insulation from a cold or hot concrete garage floor.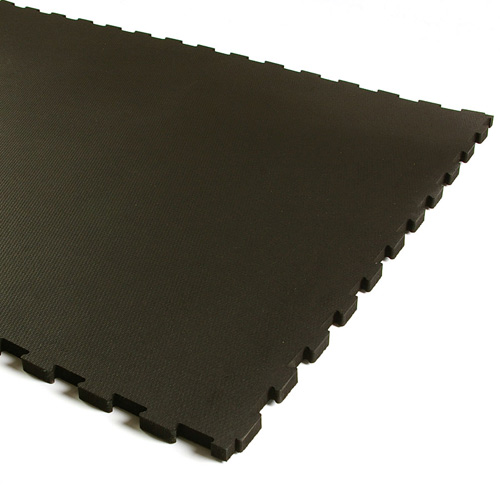 Gym 3/4 Inch Rubber Interlocking 4x6 Ft Center Tile Black is a heavy duty, tough rubber tile that is made in the USA of 100 percent recycled rubber content. It is priced at roughly $2.40 per square foot of coverage.
These rubber flooring tiles for gyms are precision waterjet cut interlocking tabs, which leaves a smooth tab system that appears virtually seamless. The tiles are easy to install without adhesives, and they are suitable for home gyms, weight rooms, and commercial gyms.
This is your best option on the list if you plan to do heavy free weight lifting and dropping weights regularly.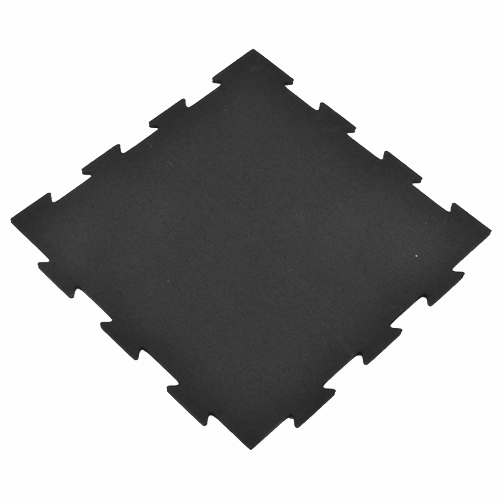 Rubber Tile Interlocking 2x2 Ft 1/2 Inch Black Pacific flooring is super durable and affordable - priced at just under $2.95 per square foot of coverage. It's suitable for gyms, locker rooms, and storage rooms.
These tiles are 2x2 feet in size, and they are easy to install without glue or adhesives with their waterjet cut interlocking edges. There are custom colors available besides black, as well.
It is plenty durable for most weight lifting exercises, assuming heavy barbells, dumbbells or kettle bells won't be slammed onto the floor.
Greatmats - For The Best Affordable Rubber Flooring Tiles For Gyms
All of the rubber flooring tiles featured would work well in any size and type of gym or weight room, from a small home gym to an extra large professional gym. Whether you have one fitness machine or 50, they are durable enough to endure the weight and the use and abuse. Cleaning all of the products is a breeze, and they are simple to maintain.
Aside from the products highlighted, Greatmats offers a wide variety of flooring options that would be suitable for a gym setting. Everything from horse stall mats to other types of interlocking mats, to other materials if you are curious about rubber alternatives. From rubber rolls and mats to artificial turf, regardless of the product you choose, you will enjoy a flooring option that is versatile, durable, safe, attractive, easy to maintain. . . and affordable.
The products highlighted are just a sampling of what Greatmats has to offer. If you would like to discuss these or any other options, just contact the friendly and knowledgeable customer service team.
Together, you can figure out what the best options are for your space.