Rubber Flooring Roll Geneva 3/8 Inch Regrind Per SF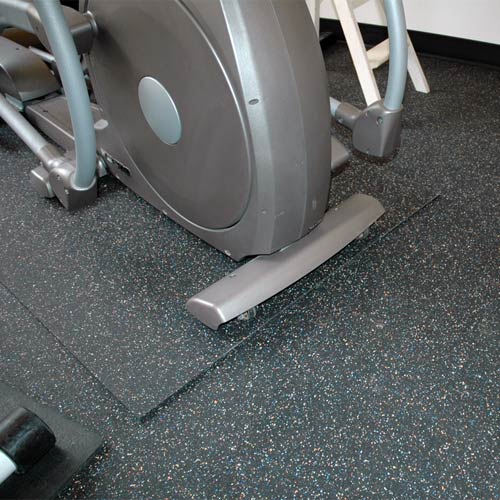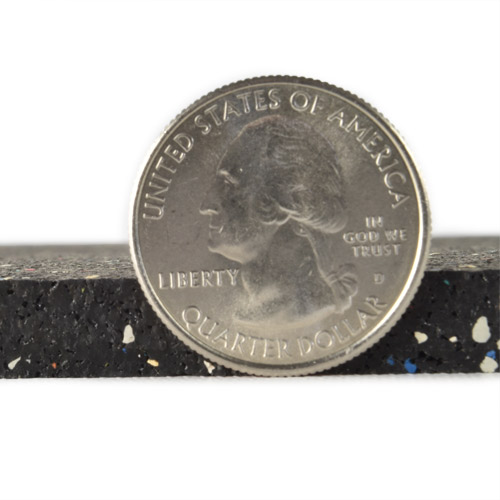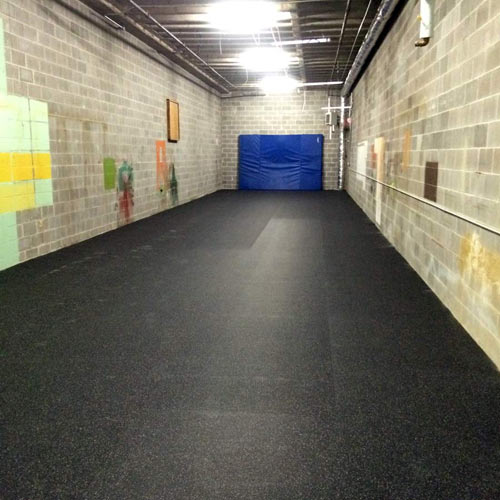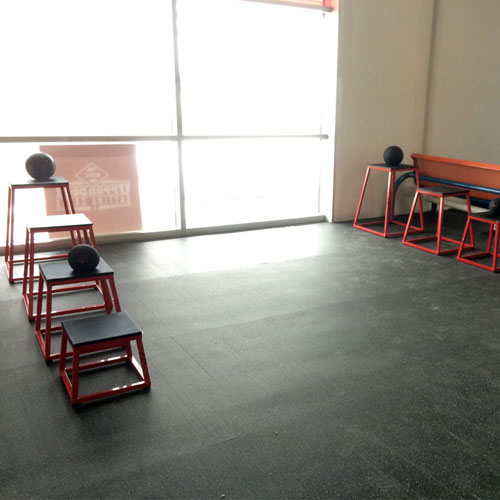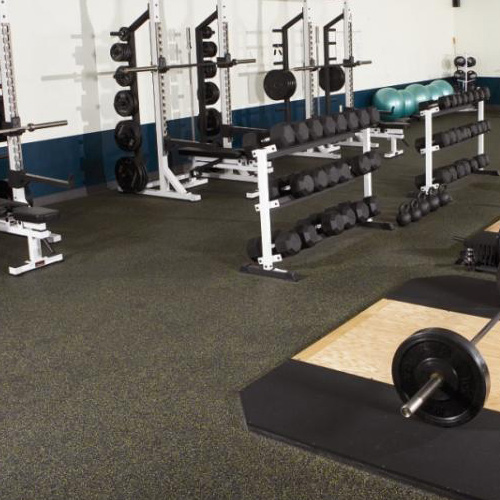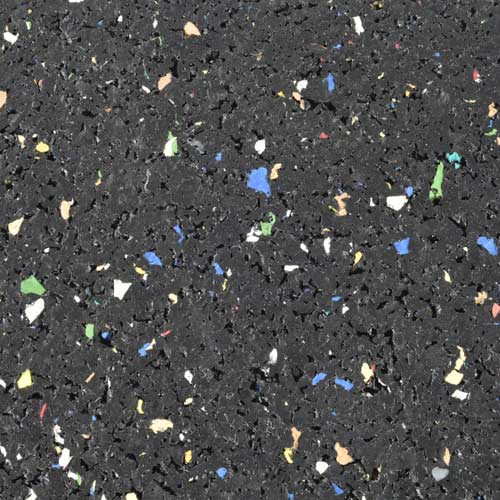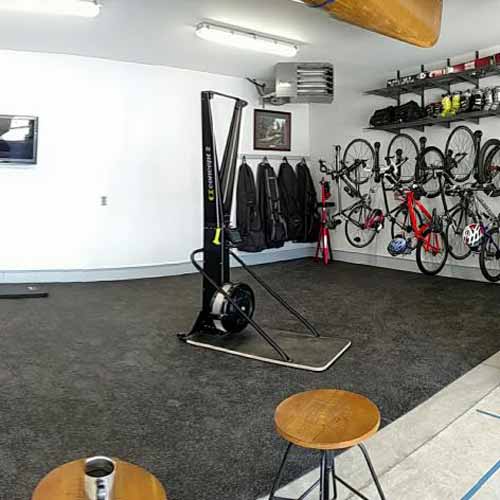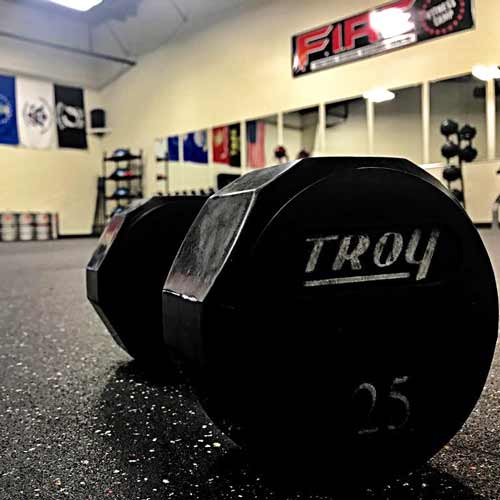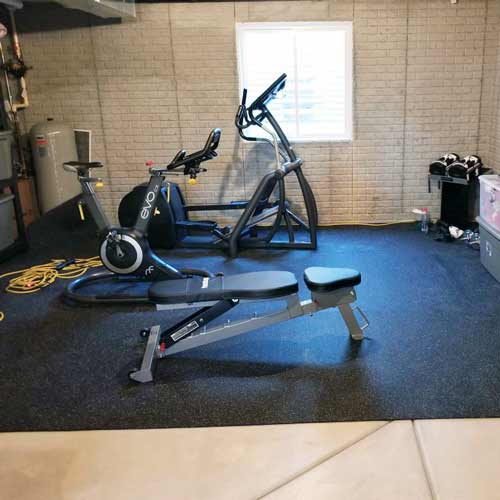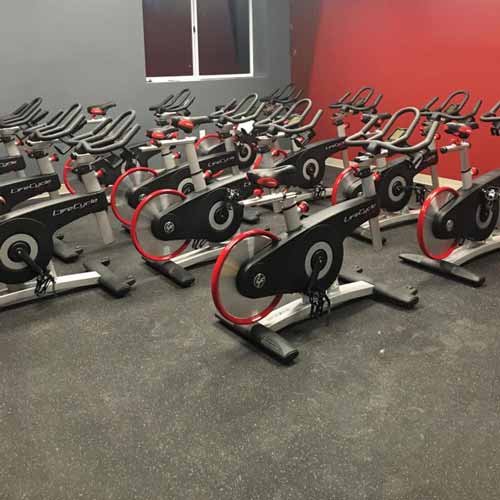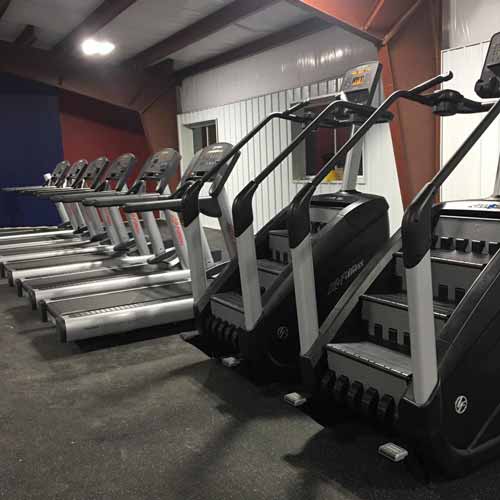 Economical rubber roll option
3/8 inch thickness
Various colors and amount of color in the mix
(103 Reviews )
Ships Out: Estimate 2-4 Weeks on Average

Regrind
Roll Calculator
Note: Material Width for this Product is 4' wide
Rolls are cut to 25 ft minimum, in increments of 5 ft
Option 1

Option 2

Custom Roll Length
VIDEOS
TOP FEATURES
Economical rubber roll option
3/8 inch thickness
Various colors and amount of color in the mix
Extra small flecks
Varying colors in rubber material
Made in the USA
Made from recycled rubber is a green product
Custom cut lengths 25 foot or longer
Use Types
Gym Floor Rubber Floors, Weight Rooms Floors, Athletic Flooring, Home Gym Floors, Indoor Ice Hockey Rink
NOTE: This item is a custom order and is not returnable.
Rubber Flooring Roll Geneva 3/8 Inch Regrind Per SF
This Rubber Flooring Roll Geneva 3/8 Inch Regrind Per SF color is an economical rolled rubber flooring option. The roll widths are 4 ft wide and the rolls can be cut to any length over 25 feet per roll. Use rubber flooring rolls in 3/8 inch thickness for gym flooring, industrial flooring and installations where cost savings is a primary need.
This product ships from Wisconsin. This 3/8 inch rubber flooring roll is purchased by the square foot, in any roll length from 25 to 100 foot long. One linear foot of material is equal to 4 square feet. The rolls are 4 ft wide. Please note your roll lengths needed in the notes portion of the order at checkout.

This regrind rolled rubber material is manufactured from second run material that is made from scrap material produced during first runs. The rubber flooring rolls will have a slightly higher density than our standard rolled rubber.

Rubber Flooring Roll Geneva 3/8 Inch Regrind Per SF is a cost savings to all black and provides an economical option to obtain some color in the rubber flooring. Colors and color percentage will vary from roll to roll and from lot to lot. No guarantee of which colors or the amount of color will be present in the rubber flooring material is made.
Rolled rubber flooring is a popular option in homes, schools and professional gym floors and weight room areas. Rolled rubber is a great product for protecting floors from free weights and exercise equipment. Rubber flooring in rolls will act as a sound dampener and as a floor protector. Rolls of rubber flooring are a low cost resilient rubber flooring option.
Made in the USA from recycled rubber content. This is a reground second run product and priced accordingly. Skiving markings may be more noticeable with this product.
Installation:
Rubber rolls are relatively easy to install. Lay the rubber rolls directly over concrete, ceramic tile, or any smooth, hard, flat surface. For a wall to wall installation, simply unroll the rubber roll and cut the lengths to fit using a straightedge and a utility knife as needed. Rubber rolls are factory cut with precision so they will lay side-by-side with no gaps between rolls. The ends of the rolls are not cut square and will require trimming during installation.
For installation use double sided floor tape or adhesive to attach the rubber rolls to a clean, hard floor surface. When using a tape down method the rolls should be taped around the perimeter and at the seams. Rubber rolls can be dry laid in small installations under 400 SF.
General Rubber Flooring Roll Information:
Rubber flooring rolls are an economical rubber flooring option for home and professional flooring installations.
Also available rubber flooring rolls in pre-cut lengths of 25 and 50 linear feet in 8 mm and 3/8 inch thickness, in all black and common 10% color fleck.
Rubber flooring rolls are available in all black, black with 10 percent color fleck, black with 20 percent color fleck and custom runs up to 90 percent color fleck. Custom color runs are available. Reground rubber flooring rolls are an option at discounted pricing. Come in various color flecks that will vary from roll to roll. Reground material in general is the most affordable rolled rubber flooring option.
Rolls of rubber are available in thicknesses from 2 mm up to 1/2 inch thickness.
Rolled rubber is not a fatigue relief flooring product. It is hard like a car tire and will not provide cushion for aerobic activities. For those activities, please see our Aerobics Flooring category page.
Thickness size tolerance plus or minus .02 inches
4 ft width size tolerance plus or minus 1/4 inch
Avoid getting this rolled rubber product wet. Although very non-porous, this rubber material will absorb water over time when submerged repeatedly or power washed on a regular basis. To dry this rubber material, it is best to elevate the material off the ground or hand-dry.
We have professional and knowledgeable sales staff ready to assist with questions, volume discount quotes and samples.
Find rubber rolls in all thickness and color options available at the best prices anywhere. We offer great shipping rates on rubber flooring rolls, we ship rubber flooring rolls from locations nationwide.
Please Note: Cut lengths for rolled rubber products are provided as a courtesy at no additional cost to customers. In come cases, the manufacturer may provide a cut length within two pieces of material. In other cases, the manufacturer may send material that is over or under the specified footage. In all cases, the manufacturer is required to supply the overall amount of material per order. It is common for rolled rubber jobs to have butt seams or cut end seams within one roll or run.
Rolls can only be ordered in 5 Ft increments from this vendor with a 25 foot minimum length per roll.
Maintenance
Always use Neutral Ph cleaner on rubber flooring. Damp mop.
Shipping
Ships via freight delivery, shrink wrapped on pallets.
This Product Ships Freight Only.
Please review our shipping disclaimer.
ACCESSORIES
Accessories for RUBBER FLOORING ROLL GENEVA 3/8 INCH REGRIND PER SF
ANSWERS
Product Questions:
Q: Would this product be good for a dog obedience training room? The room measures 60 by 40 and has a plywood floor. How slippery is it? Are the multiple coats described in the maintenance instructions necessary?
A: This product is often used in doggy daycares and dog obedience classes and is a good option for this. Install the rubber rolls over any hard flat surface with tape or a glue-down installation. Sealing the rubber is not required.
Q: How do you clean this product? It specifically mentions not getting it wet. Is there a way to clean and sanitize it?
Q: I am installing a garage gym. Can a car be parked on top of this? If not, do you recommend an option that would support the weight of a car on and off?
A: These will support the weight of a car, but we do not recommend parking automobiles on rubber flooring due to the fact that automotive fluids can cause rubber materials to break down. If you must park your car on the gym floor, you may want to consider a PVC product such as
Garage Floor Tile PVC Coin 20x20
. Another option would be to use rubber interlocking tiles that can be easily lifted and stacked out of the way when you need to park the car in that space.
Q: What is the best method for cutting the roll to a shorter length? I will be installing the mat around various shapes and sizes of woodworking equipment.
A: This product can be cut using a straight edge and a sharp utility knife.
Q: If I wanted to make my garage half a gym, is there a rubber edging material I can buy so I don't trip on the hard edge every time?
A: We do not sell rubber edging for floors of this thickness. You may want to check your local home improvement store for rubber transition strips.
Q: Can you put this over carpet?
A: We do not recommend installing this directly over carpet. However, this may be feasible if you use a layer of plywood between the carpet and rubber.