Rubber Floor Tile Sizes From 1x1 Ft to 4x4 Ft
By Paige Cerulli Created: December, 2022 - Modified: September, 2023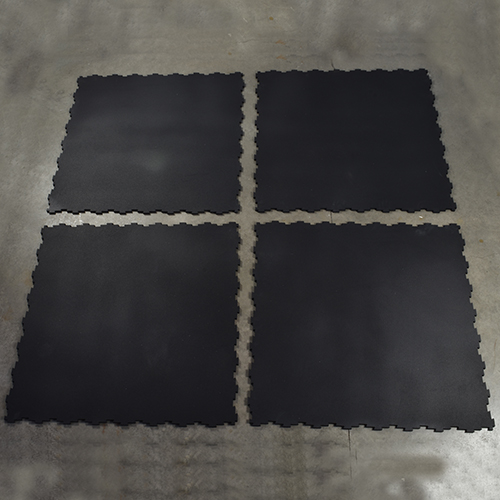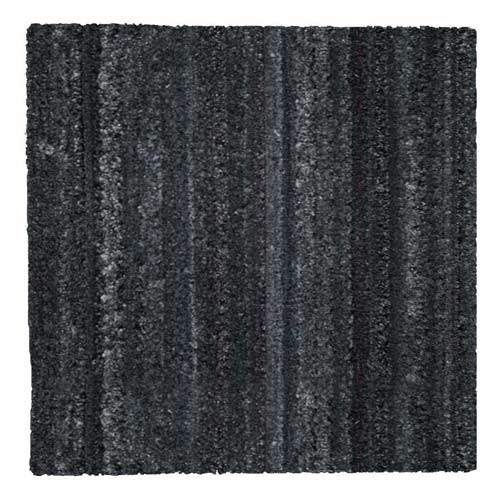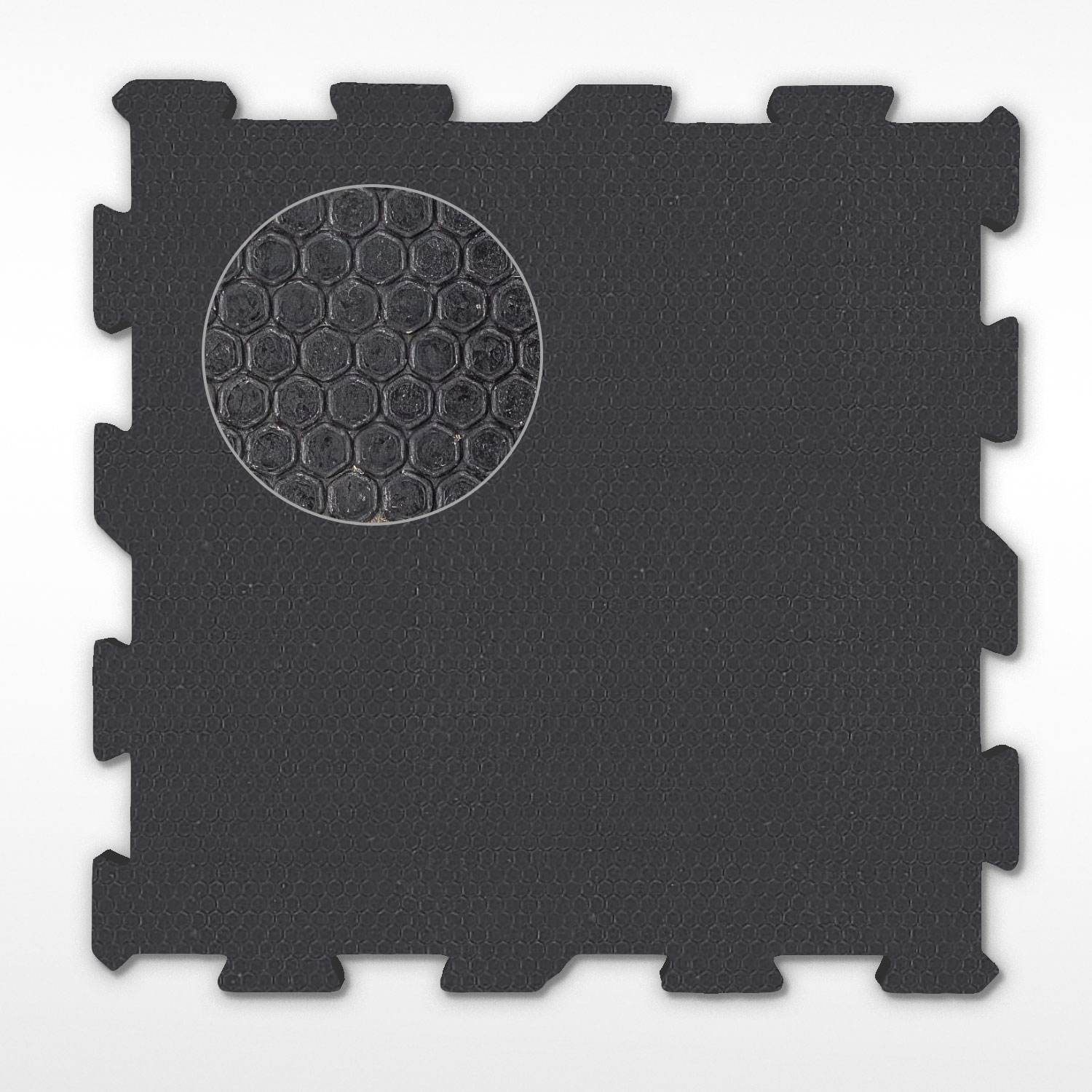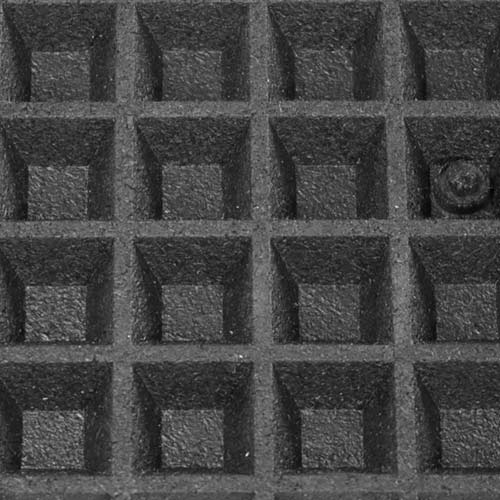 A versatile and highly durable flooring product, rubber floor tiles are suitable for everything from gym flooring to playground flooring and more. As you shop for rubber tiles, you'll find that they are available in many different sizes. Choosing the right size for your needs can help to ensure that your project is a success.
How Big are Rubber Floor Tiles?
Rubber floor tiles are available in a wide selection of
sizes ranging from 1x1 feet to 39.37x39.37 inches
. At Greatmats, we carry plenty of sizes that are suitable for everything from the home DIY installation to the large-scale professional project.
1x1 Feet Rubber Floor Tiles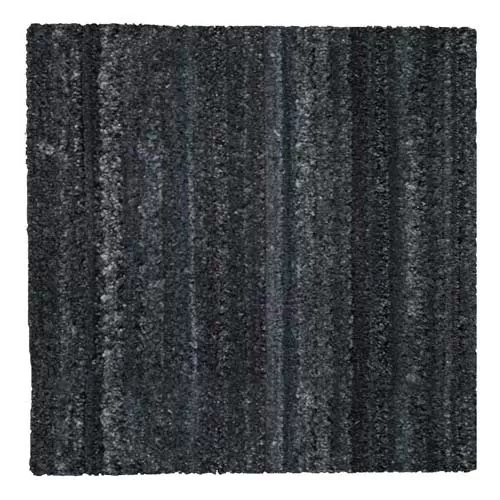 Tiles measuring 1x1 feet are some of the easiest to handle and maneuver because of their compact size. Keep in mind that if you're flooring a larger area, using these smaller tiles will be more time-consuming.
The Recycled Tire Rubber Floor Tiles are 1x1 foot tiles made entirely from recycled rubber tires. They are highly durable tiles and feature a slip-resistant surface that makes them ideal for use as doorway flooring, outdoor entrance mats, and even on cement slabs.
These super heavy-duty tiles can withstand cleat and spike foot traffic, which few other flooring types can handle. The tiles have been buffed to an eye-catching finish, and are an eco-friendly flooring choice.
They can be glued down with a floor adhesive and are a cost-effective flooring solution for high-traffic areas.
2x2 Feet Rubber Tiles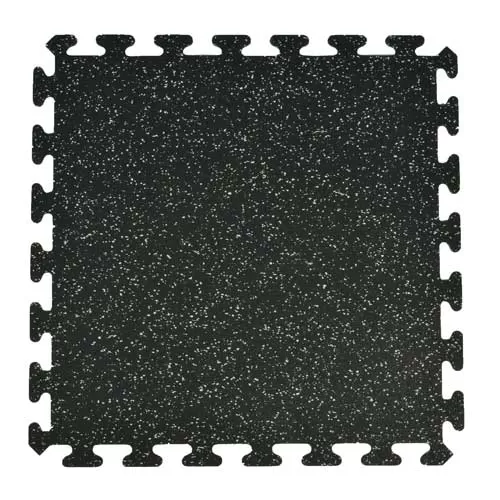 The 2x2 foot size is a highly popular size for rubber floor tiles, and you will have plenty of products to choose from within this dimension. You will find options suitable for rooftops, playgrounds, home and commercial gyms, industrial settings, and more.
The 2x2 foot size is a popular option because of its versatility. The tiles are sized so they're easy for a single person to transport and install, and they can be ideal for both small and large-scale installations.
3x3 Feet Rubber Tiles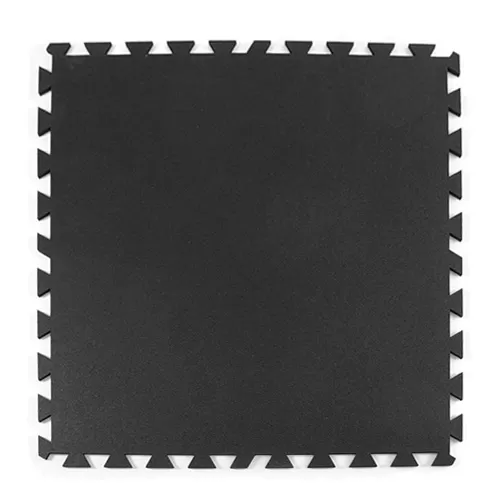 If you're working with a larger area, a 3x3 foot rubber floor tile might be the perfect size for your needs. These tiles interlock together and can often be dry laid for temporary installations.
These larger tiles are available in multiple designs, including solid tiles and perforated mats for use in wet areas. They can be used in gyms, restaurants, horse facilities, and more.
4x6 Feet Rubber Tiles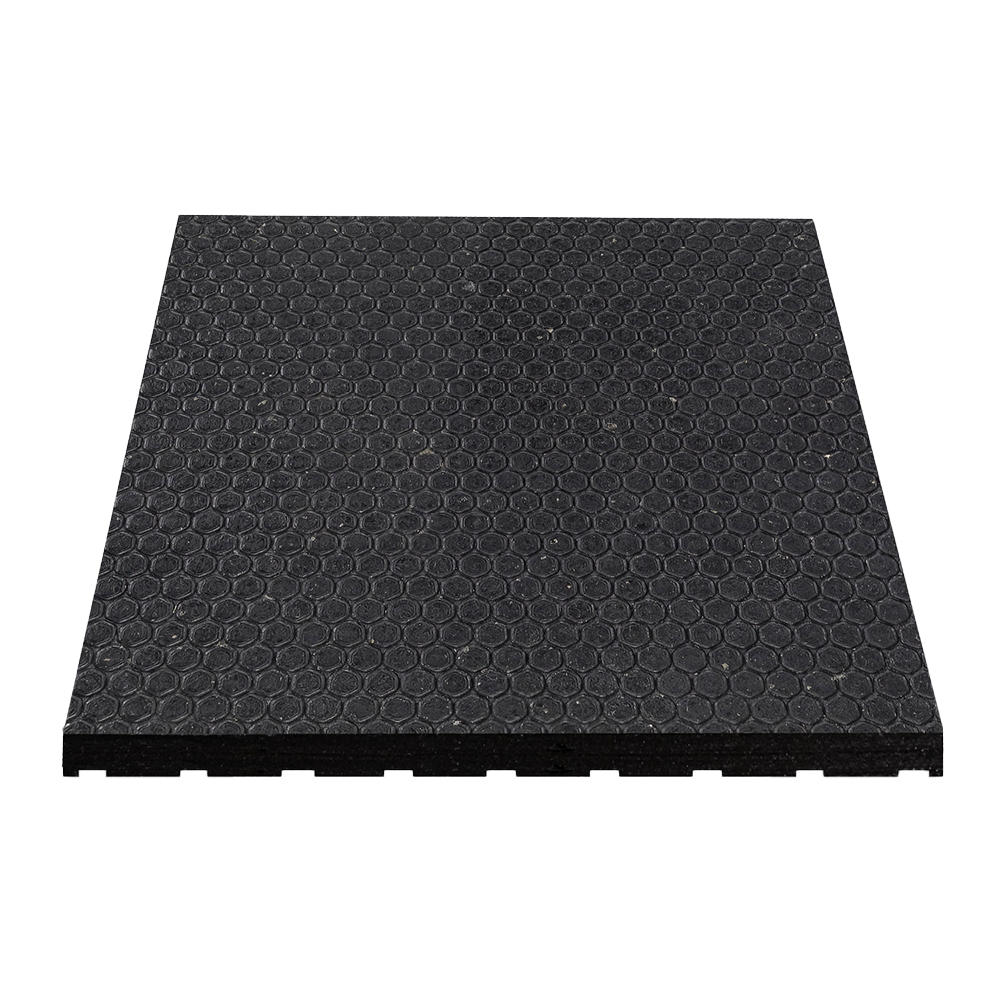 4x6 feet rubber tiles are a commercial-grade solution ideal for large-scale installations. These tiles are a popular choice for commercial, school, and home gyms.
These mats are tough and durable, and they can help to protect the subfloor underneath heavy gym equipment. Each tile can measure around 100 pounds, so plan on having some help moving and installing the tiles.
The tiles feature interlocking edges and straight edges.
23x23 Inch Rubber Tiles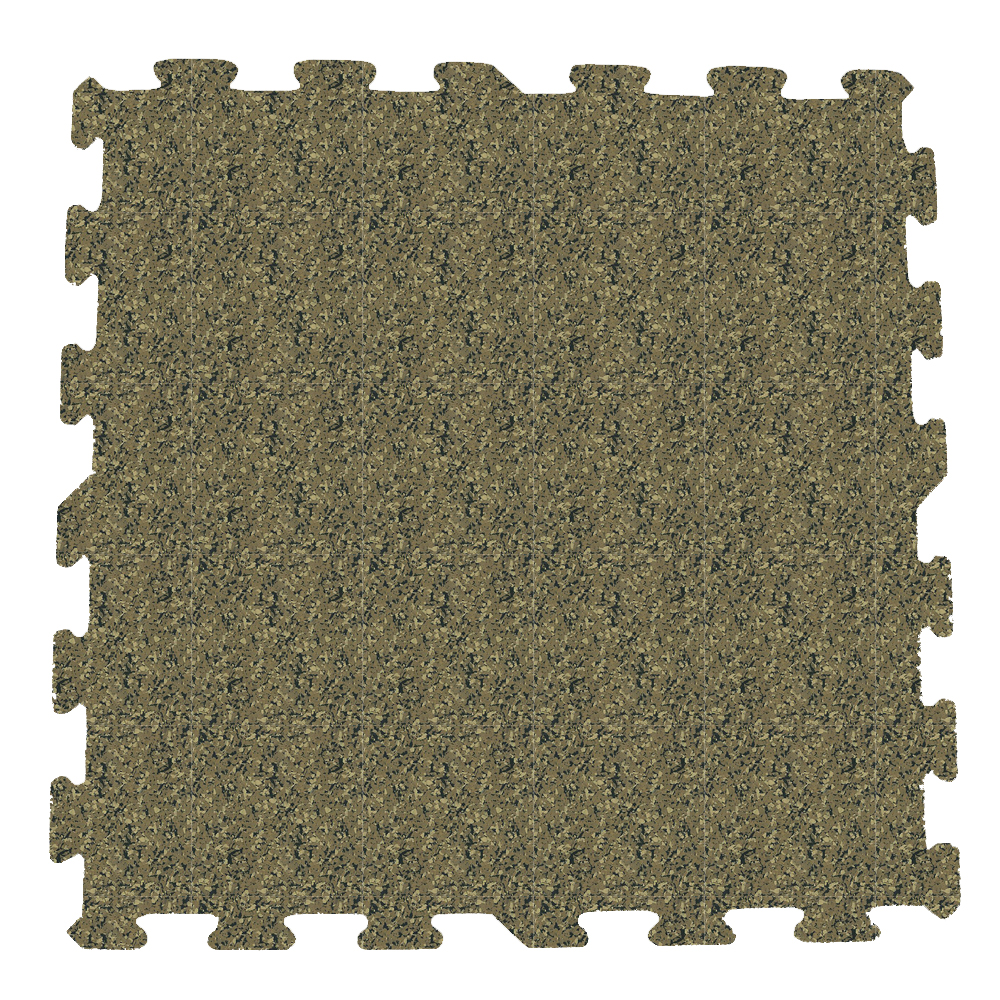 At Greatmats, we offer several tiles in 23x23 inch dimensions. These tiles are ideal for use in gyms, commercial, and retail settings.
The size is slightly smaller than the traditional 2x2 foot tile, and it can be an excellent way to change up the look of a space.
25x25 Inch Rubber Tiles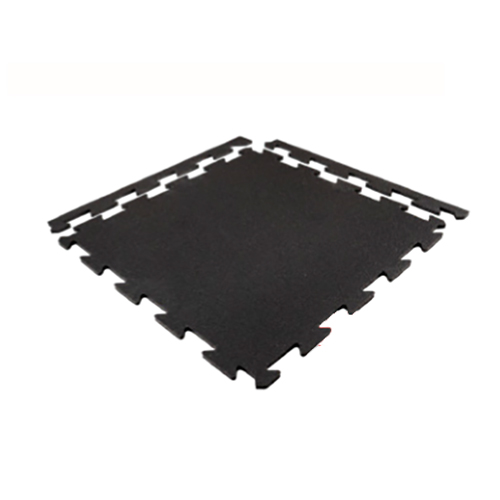 The Rubber Tile Interlocks with Borders Black is a heavy-duty tile suitable for home gyms and for industrial flooring. The tile offers 4.34 square feet of coverage, and since it's made entirely out of recycled rubber, it's an eco-friendly choice.
The tile features a tab design that holds multiple tiles securely together, and once connected, the seams virtually disappear. It's backed by a five-year limited manufacturer warranty.
37x37 Inch Rubber Tiles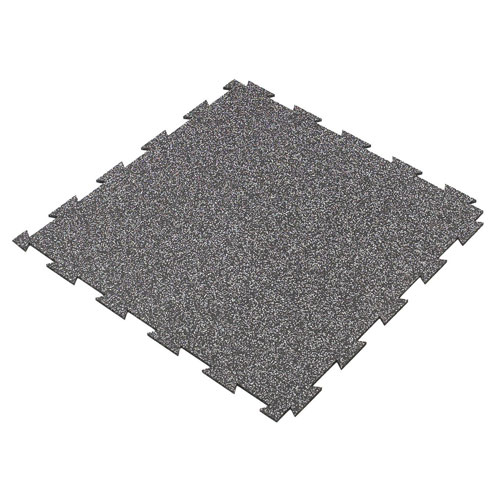 The Domination Rubber Gym Flooring Interlocking Tile is a 37x37 inch tile made of recycled rubber. It features a non-slip surface and is ideal for use in weight rooms, ski lodges, home gyms, and golf course clubhouses.
Each tile delivers 9.5 square feet of coverage, so it's suitable for large-scale installations. The tile's interlocking design helps to speed up installations.
39.37x39.37 Inch Rubber Tiles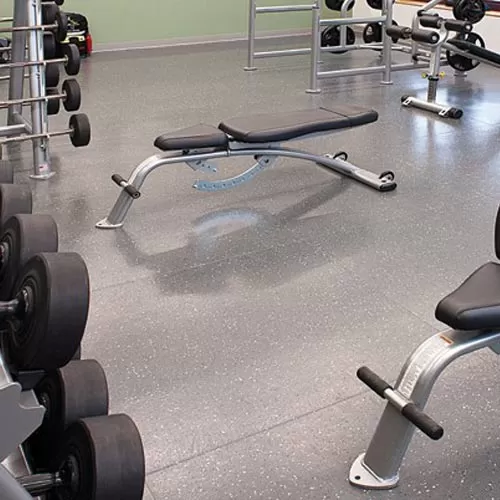 The Spectation Gym Floor Straight Edge Rubber Tiles are large, heavy-duty tiles suitable for installation in health and fitness facilities, schools, ice arenas, locker rooms, and more. This tile is backed by a five-year warranty and measures 1 square meter, providing 10.6 square feet of coverage.
The tile is made with recycled rubber and features a backing of 35% pre-consumer recycled rubber. The vulcanized rubber is resistant to spikes, and it also offers shock absorption properties that make it a highly popular choice.
Additional Tile Size Options
The above sizes for rubber floor tiles are some of the most popular. In addition to these traditional tile sizes, you will find rubber tiles in 39x39 and 38x38 inch sizes.
If you're looking for a particular tile size, our Greatmats customer service team is happy to help you find the tile that's the best option for your needs.