What Are The Best Synthetic Rubber Floor Tiles?
By Paige Cerulli Created: February, 2022 - Modified: August, 2023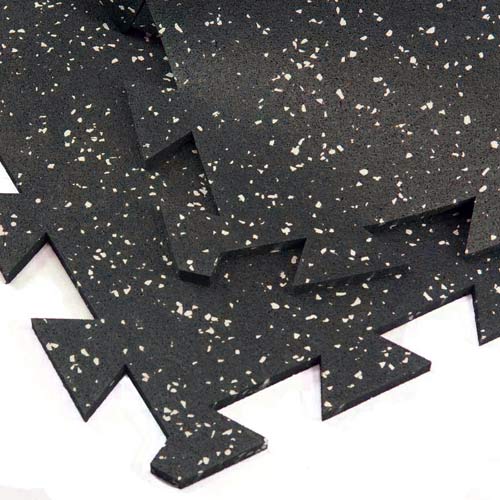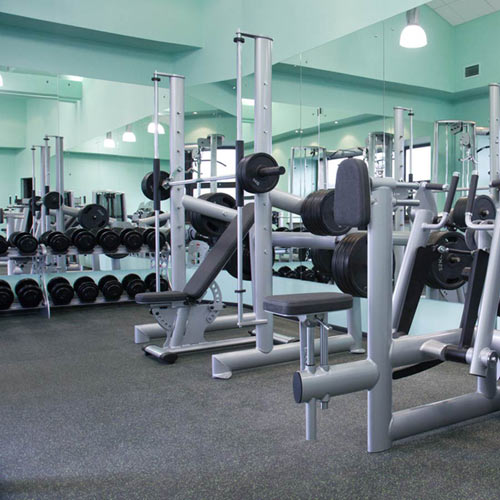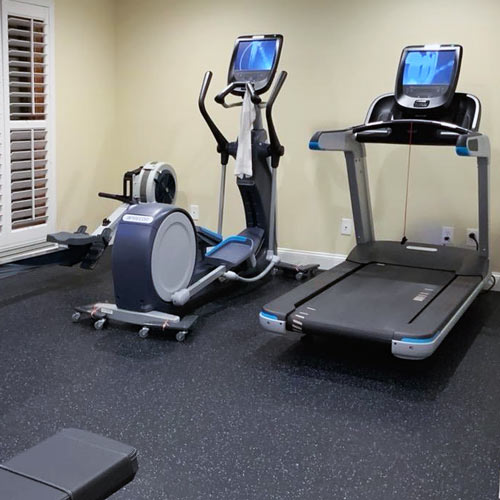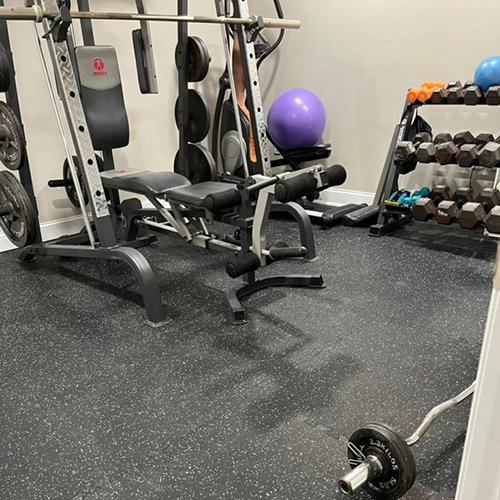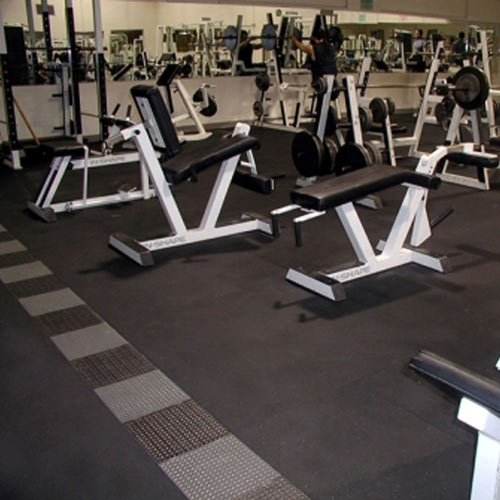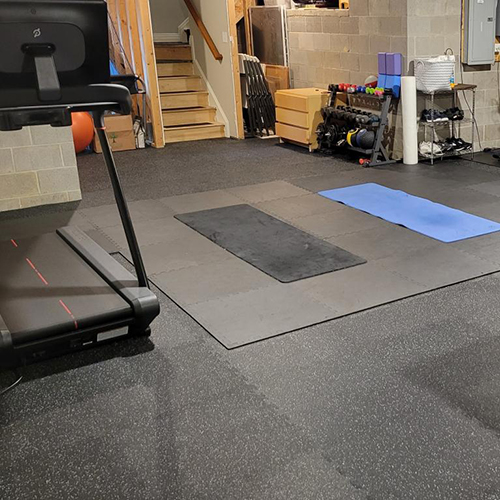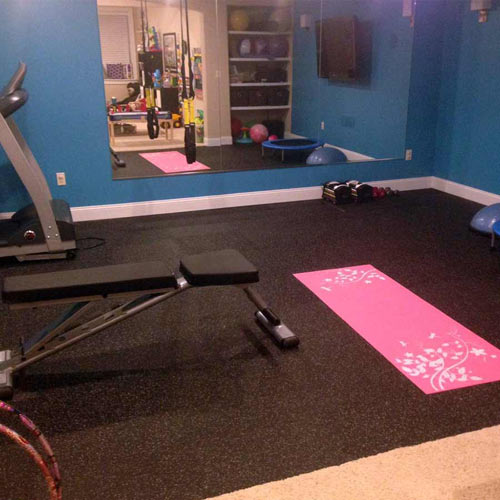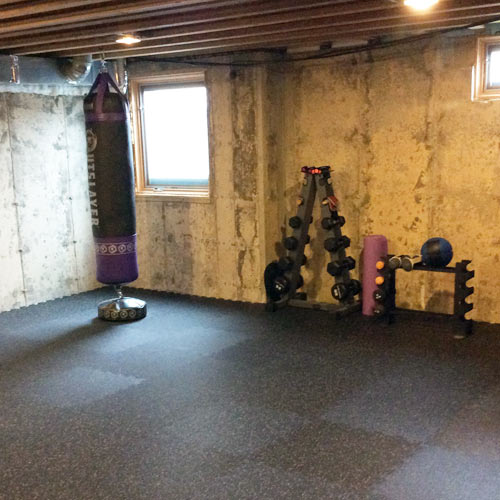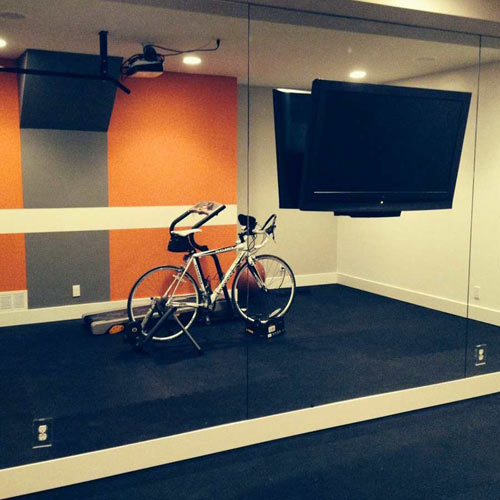 Synthetic rubber floor tiles are highly versatile, and you'll find them everywhere from gym floors to industrial warehouses. But these tiles aren't all of the same quality. We've highlighted the best synthetic rubber floor tiles to help you choose the option that's right for your installation.
The Best Synthetic Rubber Floor Tiles
At Greatmats, we offer several types of synthetic rubber floor tiles that offer top quality and are highly popular, as a result. These tiles all share several characteristics, including durability, premium quality, and ease of installation. The vast majority of rubber floor tiles manufactured in the United States utilize recycled care and truck tires - and automotive tires utilize synthetic rubber.
Rubber Tile Interlocking 20% Color ⅜ Inch x 2x2 Ft. Pacific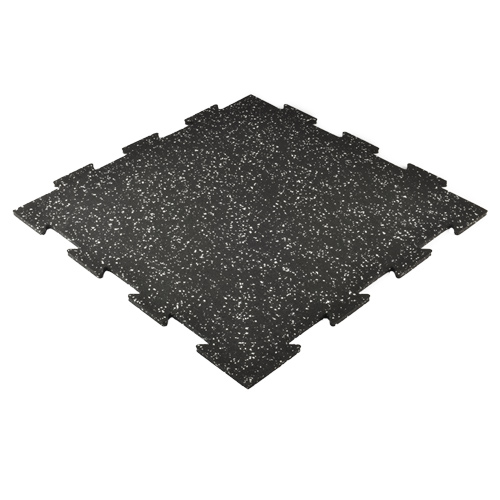 The Rubber Tile Interlocking 20% Color ⅜ Inch x 2x2 Ft. Pacific is highly eco friendly, since they're made of recycled rubber content. These tiles can contribute toward LEED points.
The tiles offer excellent shock and sound vibration, qualities that are ideal for indoor installations. Because of the manufacturing process used, strong smells are virtually eliminated, so the tiles are ideal for gym floors, indoor sports facilities, locker rooms, and more.
Installing the tiles is easy, too. You can install them on top of any smooth surface, and all you need is a rubber mallet to hammer the tiles together.
The tiles feature a unique tab design that holds them together tightly. Once installed, the interlocking pattern essentially disappears, giving the impression of one continuous surface.
Geneva Rubber Tile 10% Color ⅜ Inch x 3x3 Feet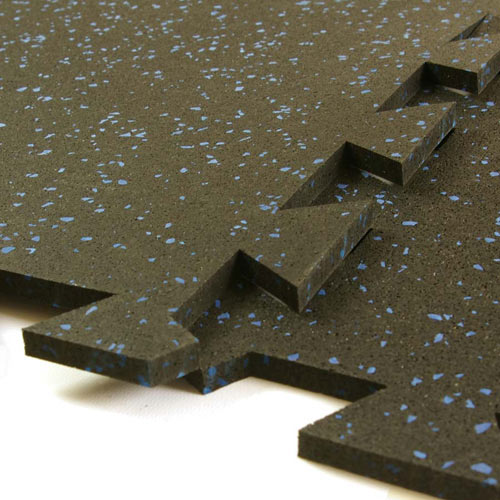 The Geneva Rubber Tile 10% Color is a durable rubber tile that's ideal for home gyms, commercial gyms, weight rooms, and even as basement flooring. The tiles are large but weigh just 18 pounds each, so they're still easily manageable during installation.
Made in the USA, these tiles are manufactured from block rubber to reduce cutting and skiving marks. The edges are waterjet cut, allowing for a strong, secure connection that won't separate during use.
Installing the tiles is easy. You'll need a rubber mallet to connect the edges, but no other tools are required.
These tiles feature recycled rubber content and a lower rubber odor. They're available in blue, blue/light gray, light gray, and tan color fleck options.
Sterling Roof Top Tile 2 Inch Gray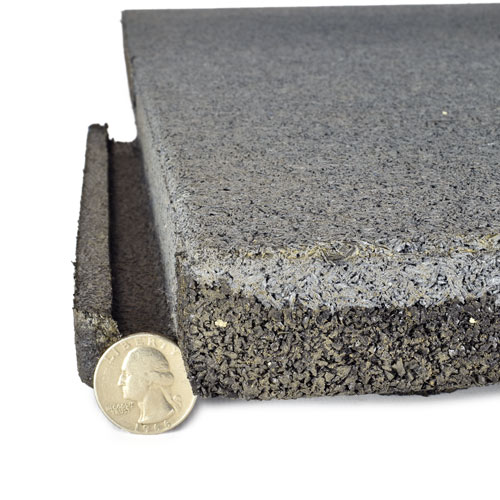 The Sterling Roof Top Tile 2 Inch Gray is a highly durable patio tile that's also ideal for use on rooftops, golf courses, decks, and other outdoor surfaces. The tiles are available in black, terra cotta, green, bue, gray, and brown, so they make aesthetically pleasing and natural additions to various types of spaces.
These tiles are created with recycled buffings or crumb rubber from tires, which helps to keep old tires out of landfills. They're high-end commercial quality tiles that are rated for outdoor use.
The tiles feature interlocking edges for a secure connection, and they can be installed without the use of an adhesive. Ramped border edges are available.
Interlocking Rubber Floor Tiles Color 8mm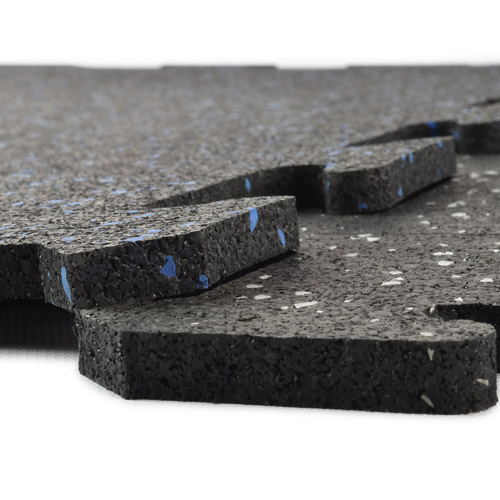 The Interlocking Rubber Floor Tiles Color are highly popular for use in home gyms, weight rooms, and commercial gyms, thanks to their excellent durability. The tiles feature a non-slip surface that's ideal for athletes.
Each tile measures 23 x 23 inches, so the tiles will easily and quickly cover larger surfaces. Though they're large, they weigh just over seven pounds each, so they're still easy to handle and install.
Since the tiles fit together so tightly, there's no need to use adhesive during an installation. The tiles are equipped with an universale interlocking pattern, so it's easy to align the tiles in any orientation during the installation process.
This flooring offers many advantages in gym settings. It's strong enough to withstand the weight of heavy equipment, and can help to protect your original floor.
The mats also help to dampen noise, reducing echoes and making the area more enjoyable for athletes.
Easy to maintain, the tiles can be cleaned with a vacuum or damp mop.
Rubber Tile Utility Black Mix 8mm x 3x3 Feet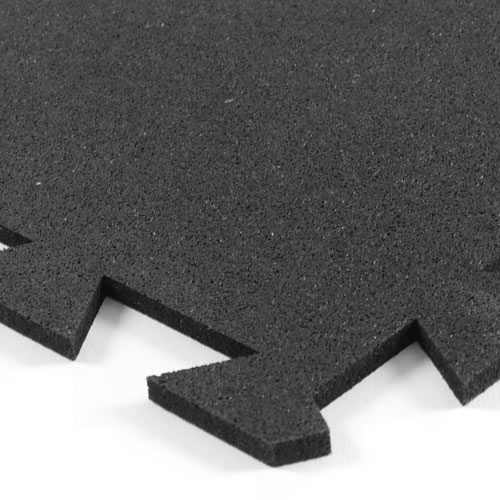 Our Rubber Tile Utility Black Mix 8 mm offers the durability you need for weight rooms, utility rooms, storage areas, and industrial warehouse applications. These tiles are both strong and highly economical, making them versatile and popular.
The tiles feature a non slip surface that contributes to overall safety. They're double-sided, so you can get maximum use out of them, extending their lifespan.
This rubber is extremely tough and is backed by a five-year limited manufacturer's warranty. The tile's average lifespan is 10 to 20 years, making the tiles an excellent long-term investment.
These tiles are made with recycled rubber and a urethane adhesive, which helps to minimize odor and makes them ideal for indoor use. Measuring 3x3 feet, the tiles offer generous coverage and can quickly and affordably cover larger rooms and areas.
Installing the tiles is easy. They feature tight interlocking edges, so the tiles won't pull apart once installed.
While you can install them without using adhesive, you can glue down the tiles if you want a permanent installation. Connecting them is as easy as lining up the edges and pressing the seams together.