Playground Flooring Guide
A list of tips, hints, suggestions, and answers to common questions surrounding playground safety flooring. Frequently asked questions about installation, color options, sub-surfaces, and playground surface options.
Playground Flooring Videos
How hot does playground turf get
Do Rubber Playground Tiles Get Hot - Blue Sky Tiles Direct Sun Test
Play Time Turf with 1 inch thick padding
Sterling Playground Tile Green 3.25 Inch 2x2 Ft
Playground Flooring - Indoor and Outdoor Considerations
Outdoor Slide Landing Mats for Playgrounds
Playground Slide Mat Installation - Blue Sky Rubber Slide Mats
2 Inch Thick Swing Path Mats 32x54 Inches
2x4 Playground Swing Set Mats - Blue Sky
Rubber Playground Tiles - 2.75 inch Thick Interlocking Mats for Outdoor Safety
Indoor Playground Foam Tiles - Soft Play Flooring Surface
Fall Rated Playground Floor Tiles
Cheerleading Mats for Kids Play Areas - InnerActive Playground
Interlocking Rubber Floor Tiles For Kids Play Area - InnerActive Playground
Coastal Cut Artificial Grass for Soccer & Football at InnerActive Playground
Safety Flooring at InnerActive Indoor Playground
Interlocking Rubber Playground Tiles - City of Elgin, Iowa
Greatmats 2.75 Inch Thick Playground Flooring Tiles
68-foot Raw Egg Drop on 1.5 inch thick Indoor Playground Tiles
Rubber Playground Tiles - Greatmats Rubber Playground Mats
Rubber Playground Flooring - Sterling 3.25 Inch Playground Tiles
Sterling Interlocking Playground Flooring Tiles and Mats
Playground Mats - Rubber Tiles - Interlocking Playground Bounce Back Tiles
Indoor Playground Flooring - No Floor Burn Interlocking Foam Tiles
Interlocking Foam Indoor Playground Mats - Floor Mats for Kids
Outdoor Patio, Pool Surround & Playground StayLock Floor Tiles
Playground Flooring Customers - View All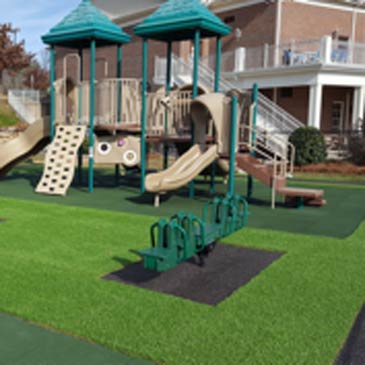 Rubber Playground Tiles - North Shelby Baptist Church Testimonial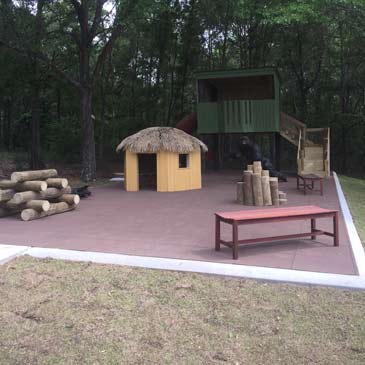 Playground Flooring - Dothan Area Botanical Gardens Testimonial
Rubber Playground Tiles - Santa Ynez Valley Church Testimonial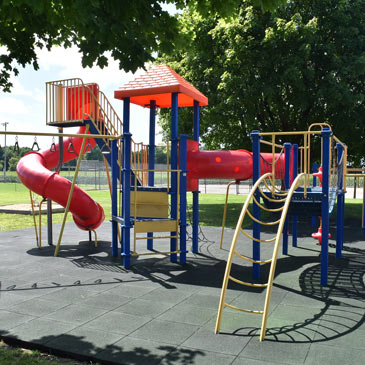 Elgin, Iowa Equips City Park With Greatmats Playground Safety Tiles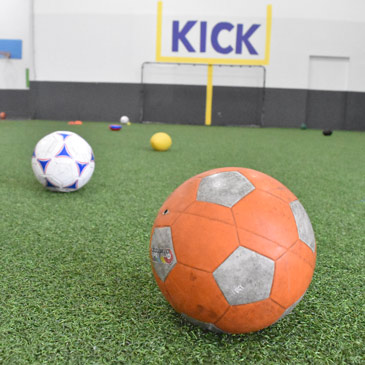 Indoor Playground Flooring Testimonial - InnerActive Playground
Playground Flooring How To's - View All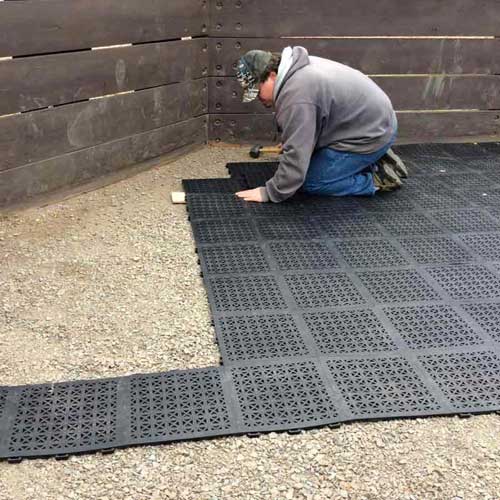 How To Cover A Dirt Floor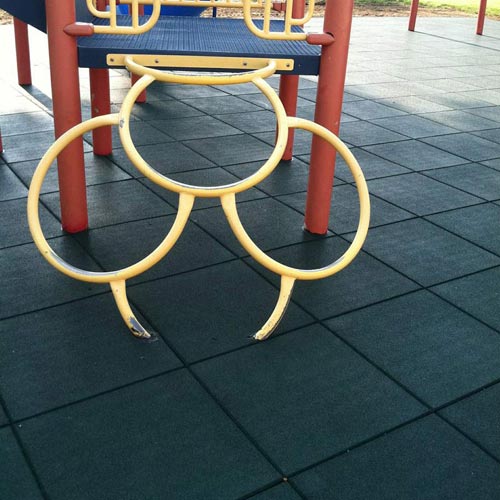 How to Install Rubber Flooring Outdoors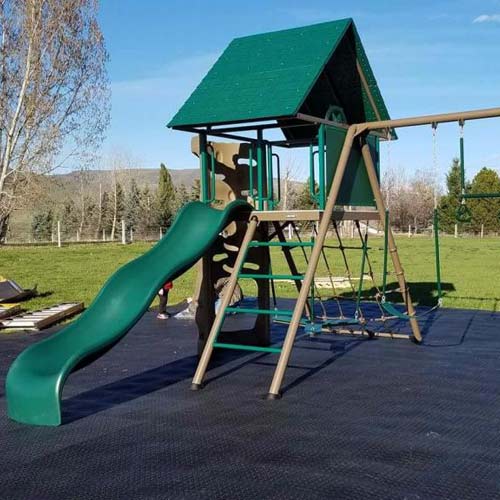 How to Install Playground Flooring Tiles and Gaga Pit Flooring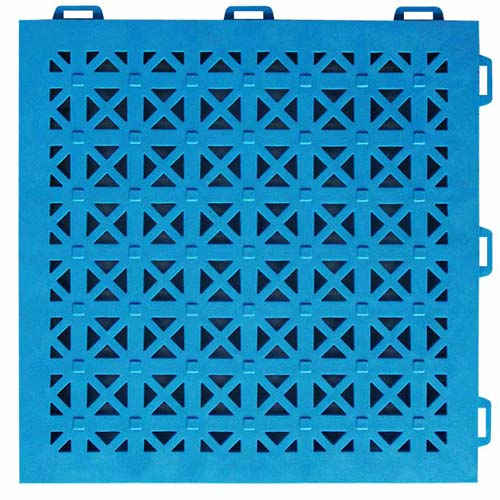 How To Install StayLock Perforated Deck and Playground Tiles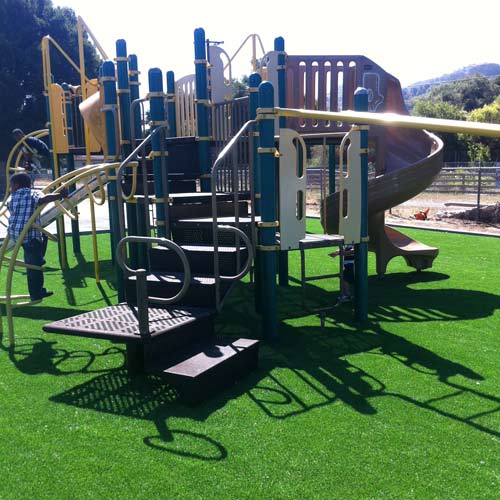 Playground Turf, How to Choose Turf for Playgrounds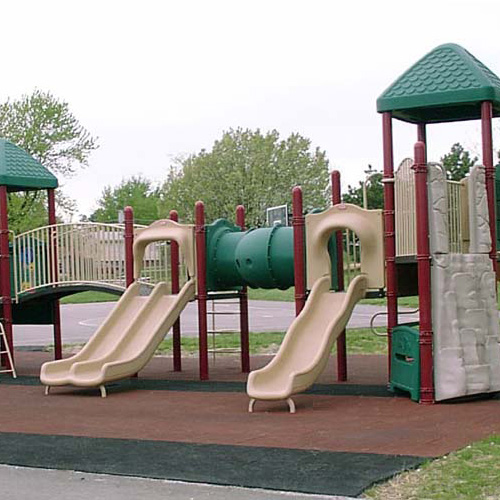 How to Clear Snow From a Rubber Playground Surface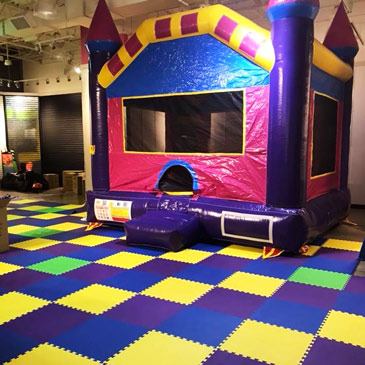 Where Should I Put Playground Padding?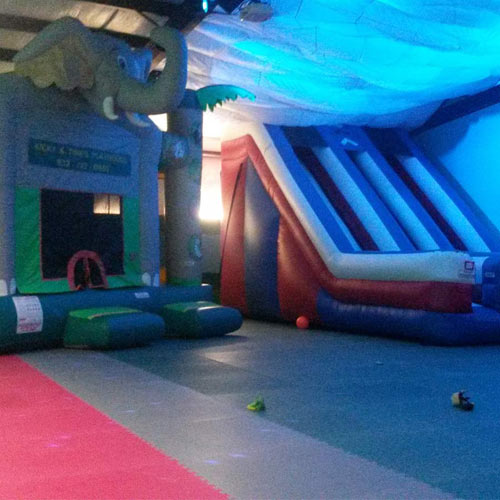 How to Choose the Best Indoor Playground Flooring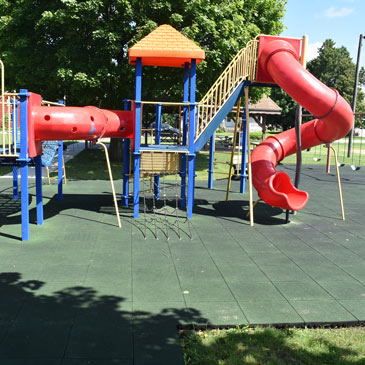 Tips for Purchasing Playground Flooring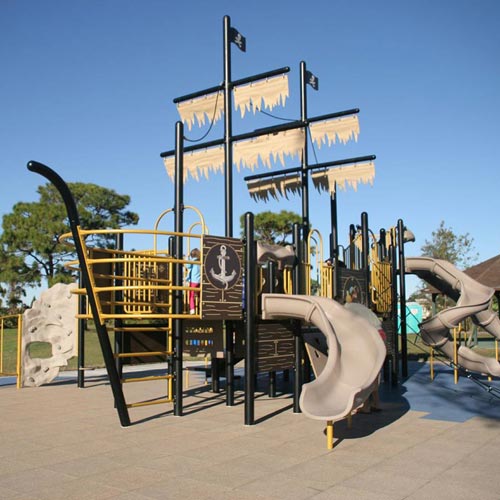 How Do I Keep My Playground Surface From Getting Hot?
Playground Flooring Ideas - View All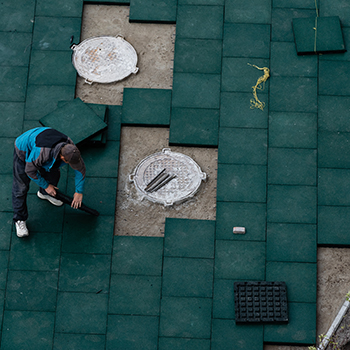 What Kind Of Rubber Playground Border Is Needed For Interlocking Tile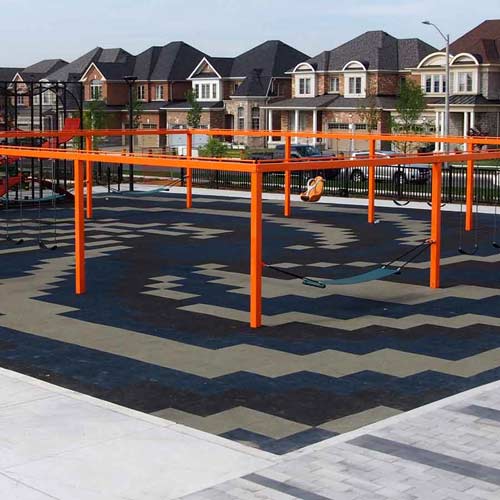 Can You Lay Pavers Over Dirt?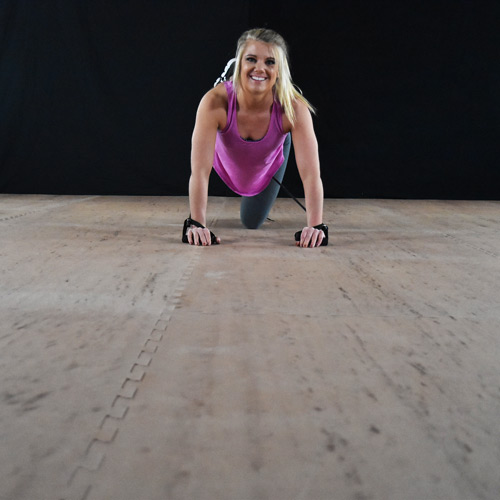 What type of floor mats offer the most padding?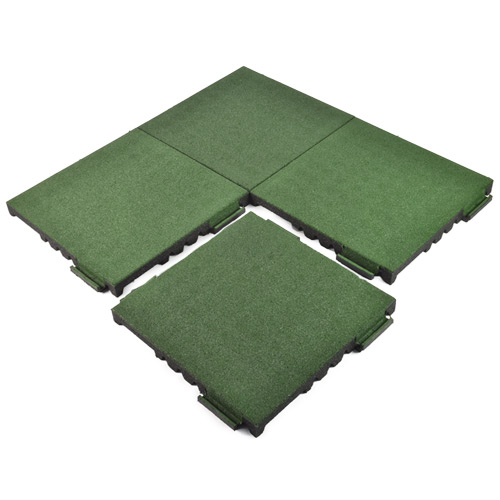 Playground Flooring Colors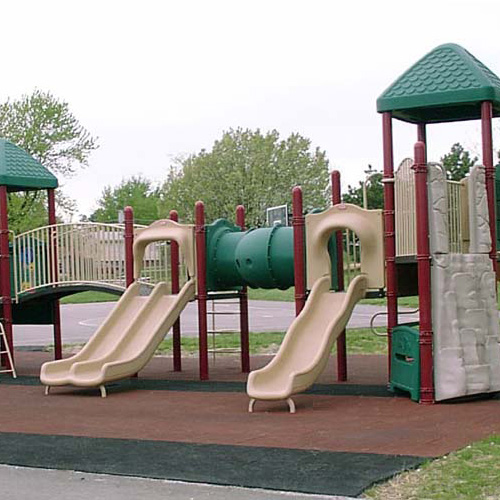 Outdoor Playground Options for Cool Designs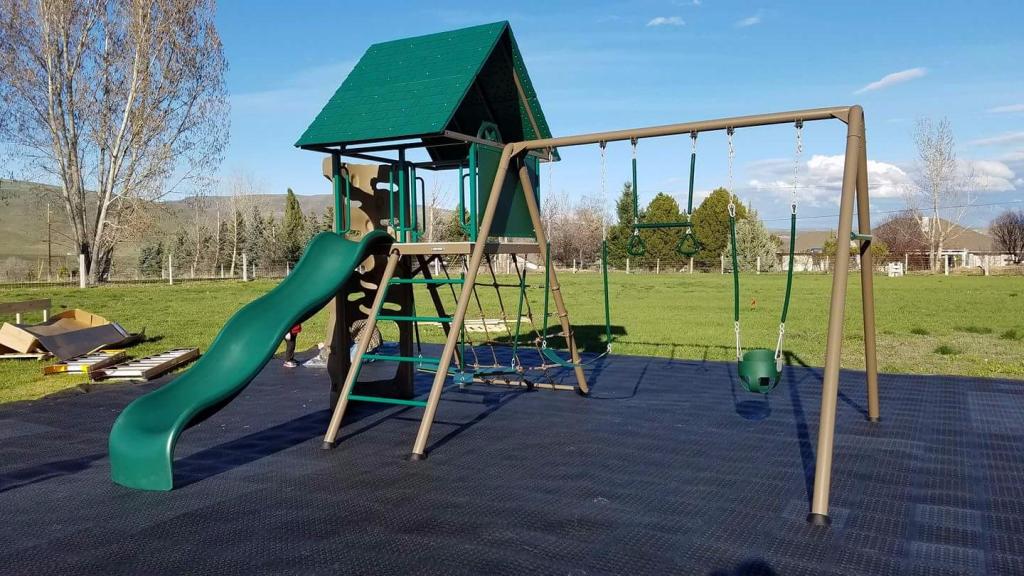 Staylock Perforated Tile Uses - Playground and Patio Tiles & More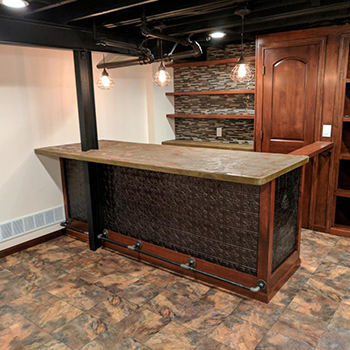 DIY Flooring Ideas for Basement, Laminate, Outdoor & Boats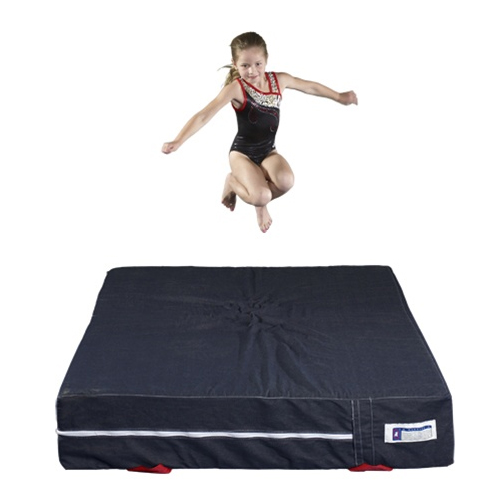 Playground Matting with the Best Fall Protection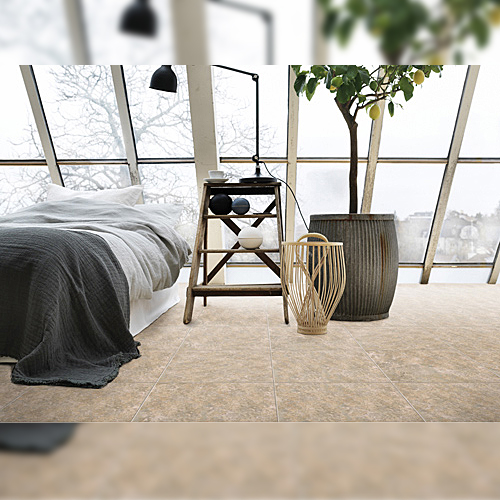 What types of brown floor tiles are there?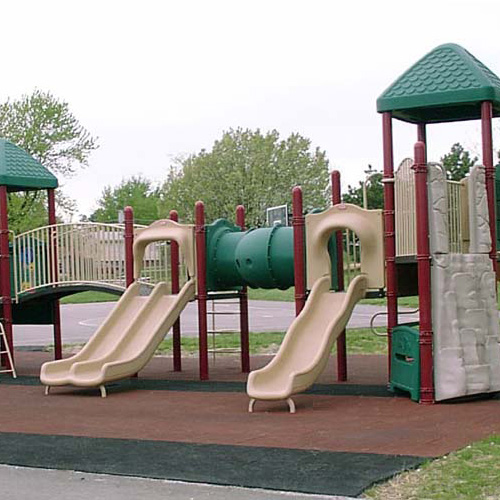 Outdoor Playground Flooring, Rubber Playground Tiles Options
Playground Flooring Features - View All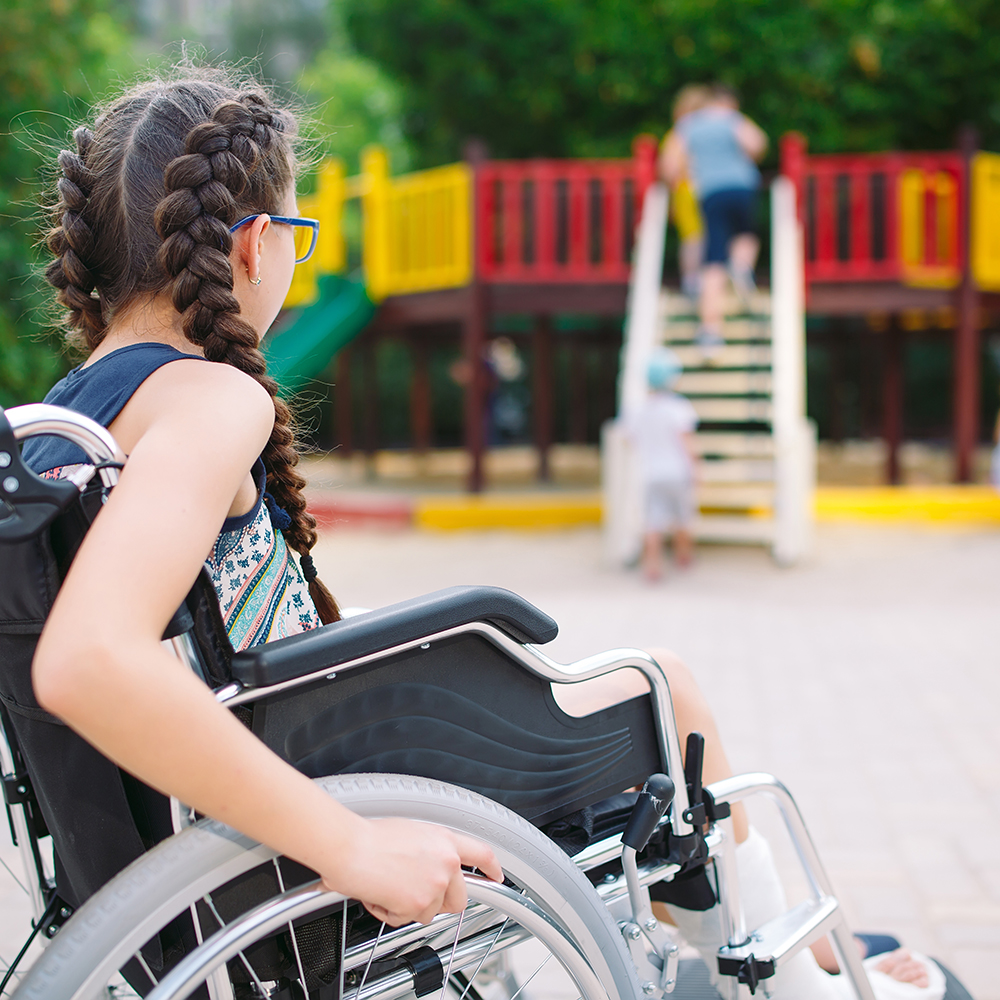 How to Make Playground Flooring Wheelchair Compliant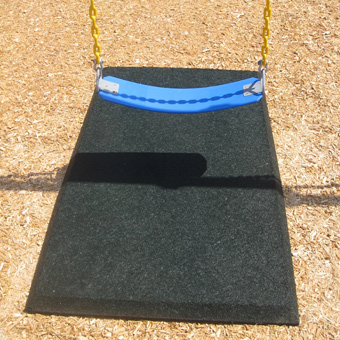 Playground Safety Using Swing Mats and Slide Landing Mats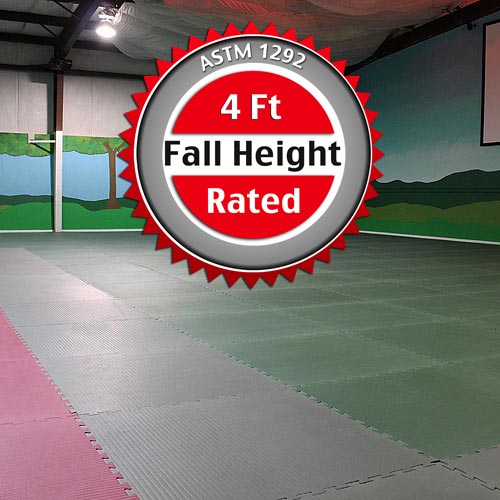 What Is Fall Protection Flooring?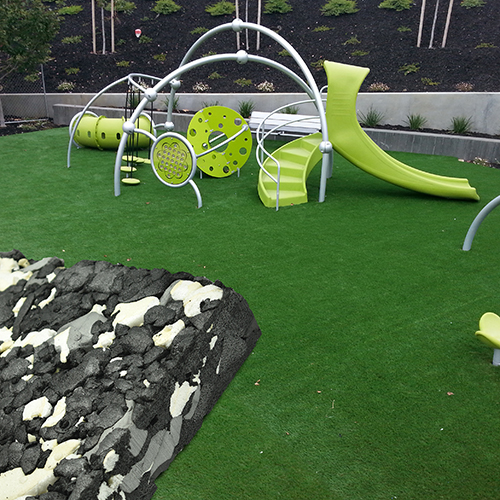 Best 8 Fall Protection Surfaces For Playgrounds 20'' - 10'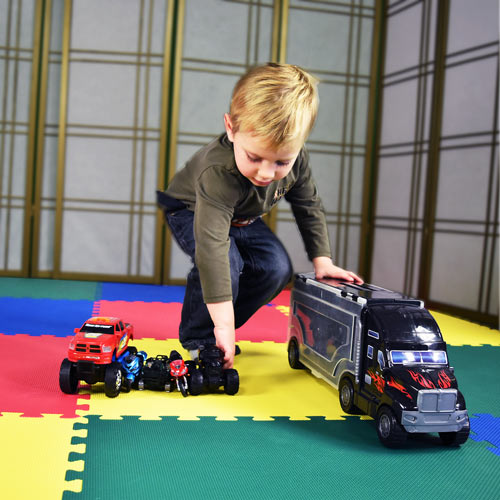 How Thick Are Play Mats For Kids?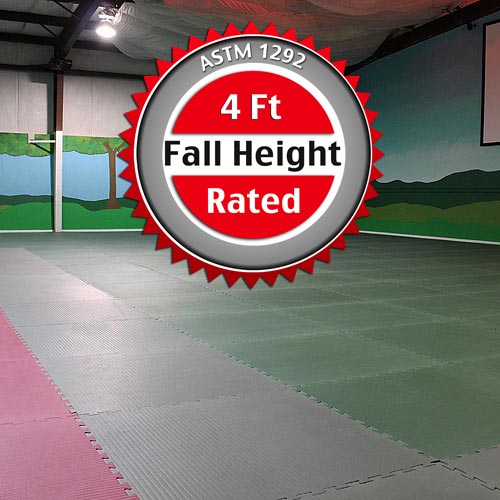 What's The Ideal Thickness For Playground Tiles?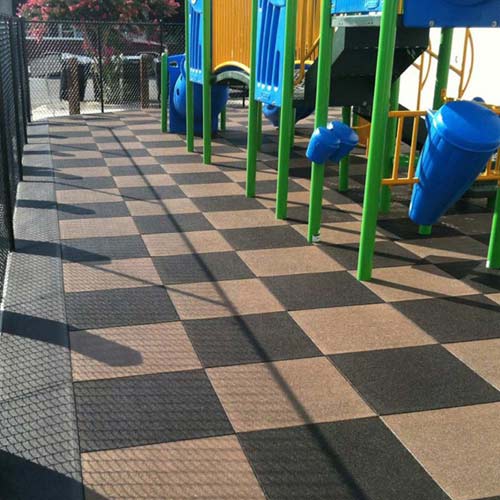 EPDM Rubber Flooring Playground Surfaces and Mats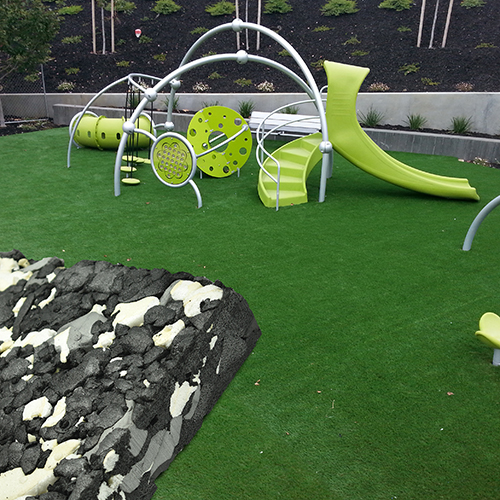 What Is The Cost Of Installing Playground Turf?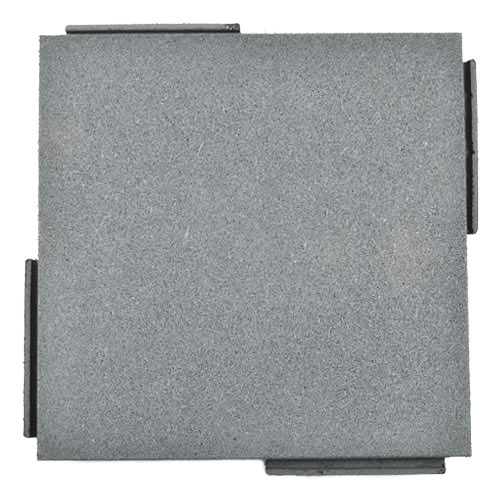 Sterling Playground Tile 3.25 Features and Benefits Video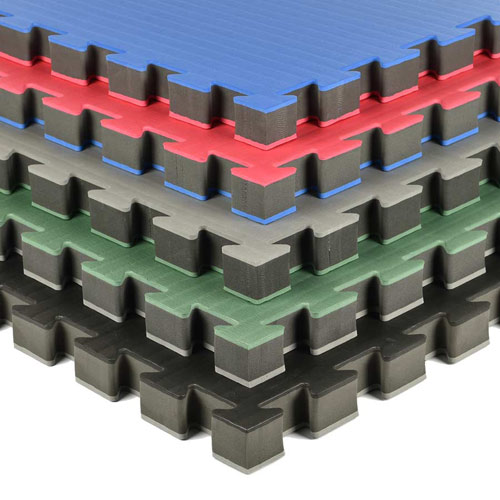 Indoor Foam Safety Mats for Playgrounds and Other Play Areas
Interlocking playground flooring tiles and indoor safe foam puzzle mats with fall height ratings
According to the CDC website, each year in the United States, emergency departments treat more than 200,000 children ages 14 and younger for playground-related injuries. As municipalities learn more about the importance of fall-height protection, they are mandating safety surfacing for playground areas in schools and parks.
At Greatmats, we carry a variety of playground mats and tiles, most made of rubber, designed to provide a consistent and reliable
fall-height protection
for children.
The right playground flooring has to fulfill quite a few roles after it's installed. It needs to deliver a soft landing for falls, to maintain the integrity of the surface without wearing down prematurely, and to look great.
Multiple types of playground flooring surfaces are available for outdoor and
indoor playgrounds
. Finding just the right design to match your needs can be a challenge. Here's an introduction to this type of flooring, helping you find the proper options at the best cost.
Design Choices
Start the process of shopping for playground flooring by determining which type of design you'd like to use. Tiles and mats are the most popular options for those seeking an easy-to-perform installation with a durable configuration.
Individual tiles are not heavy, and they can be cut to fit around existing equipment. Foam or rubber are the most common choices in the tile format. The tiles lock together tightly, remaining in place without the need for adhesive and causing the seams to almost disappear. Some plastic playground tiles are available with for low height playground usage.
Rubber mats are perfect for high traffic areas, as they have the ability to withstand plenty of abuse. They're also inexpensive.
Rolls of material are popular too, such as this
playground turf roll
, as they can be laid out relatively quickly and easily. Rolls will have a small number of seams, so the installation looks clean and neat, while also reducing tripping hazards. However, rolls are heavy, so special equipment may be required. Cutting the roll to fit around already existing playground items can be a challenge as well. Rolls are available primarily in padded turf.
A poured-in-place rubber surface is an option, but you will need some know-how and special equipment to make it work. It's not quite as durable as tiles, especially if you end up with thin spots during the pouring process.
Another option is rubber crumb fill. Crumbs provide cushioning, but they will work their way out of place as children run and play, causing bare spots that need to be refilled regularly. Tiles or rolls require far less maintenance than crumb fill.
If you're struggling with coming up with a design choice, it may help to select the
playground flooring material
you want to use first and then pick a design that uses the desired material. Rubber, foam, and turf are the most common choices for customers.
Rubber
Whether you're using a few mats or a full interlocking tile installation, this material is highly popular in areas where children will play.
Durability is key differentiator for rubber. It will stand up to all kinds of weather without wearing down. It does not absorb water, so it works nicely for outdoor use, where it will resist the formation of mold and mildew. But it also has a look that's perfect for an indoor playground design, as it's available in several color choices. It even carries some of the best fall height ratings, allowing it to work nicely under climbing playground equipment.
Should you just want a large mat to place in an area of the playground where the grass is wearing away, such as under a
swing set
or slide, these products are easy to lay out and have a cheap price.
Versus mulch,
rubber tiles
will maintain their integrity over time. You never have to worry about the rubber material being kicked out of place as you do with mulch. Additionally, mulch sometimes will have sharp chunks of wood in it, creating a safety hazard.
Foam
When you're seeking shock absorption for indoor playground flooring, foam works nicely. Some products carry up to a 4 foot fall height rating, while others are made to protect children from the normal course of bumps and bruises during play time, providing safety. Foam is always soft and forgiving if a child falls down.
Foam works especially well for a playground indoors
. However, some foam tiling products are made to be used outdoors, providing waterproof qualities and resistance to UV damage. These types of tiles are generally recommended for play areas around swimming pools - such as splash pads.
Installation is a simple process with interlocking foam pieces. Versus a type of flooring that you'll pour over the playground surface, foam is also inexpensive, giving you a great value.
Artificial Turf
When you want a type of playground flooring that resembles natural grass, artificial turf is an excellent selection. Turf will work for either an installation indoors or outdoors, although most customers choose to use it outside.
It provides a beautiful green look all year around without requiring maintenance, like mowing, weeding, reseeding, and fertilizing. When you pick a style of artificial grass that has padding underneath, this product will even be softer than natural grass. Some pads have a fall height rating, meaning you can use the turf underneath tall playground equipment.
In areas that receive a lot of rain, artificial turf products are made to allow water to flow through the surface and drain away. This prevents water from pooling on the turf.
Installing Playground Flooring
Another consideration for this type of surface is the time and expertise required when installing. If you'll be using volunteers, having a simply designed product is desirable, as you may not have special equipment or experts available.
For more ideas, click of the links in this playground flooring guide. It provides multiple testimonials, blogs, videos, and install tips and tricks to create the perfect space for play time.