Interlocking Park Playground Mats - Rubber Outdoor Safety Flooring
By Paige Cerulli Created: July, 2019 - Modified: January, 2021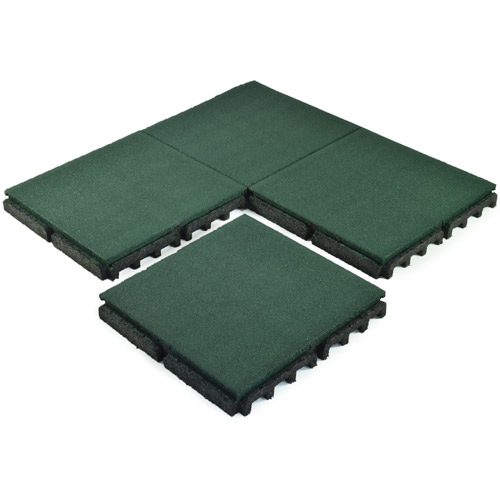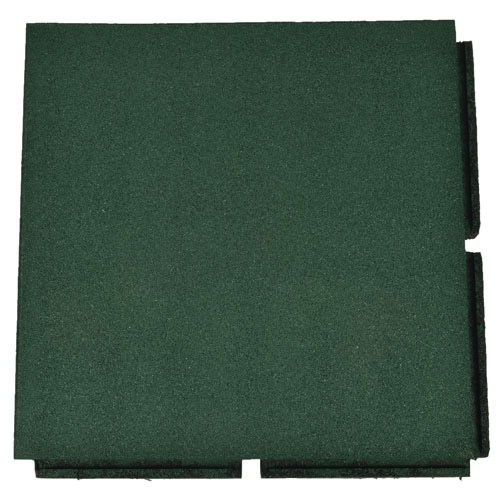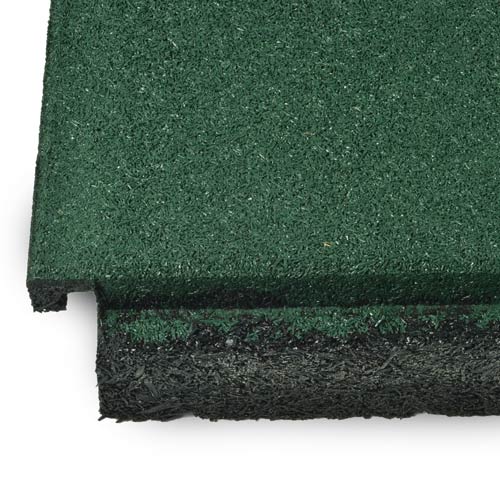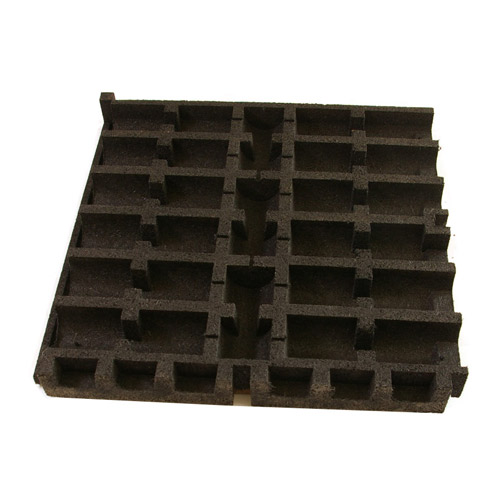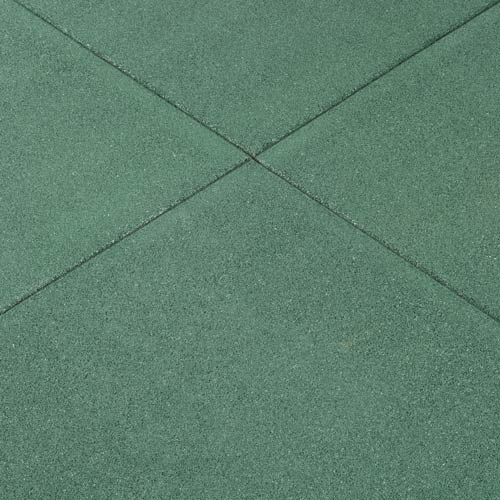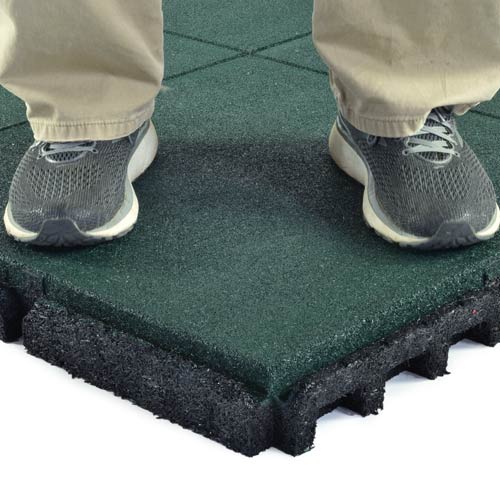 Known for its extreme durability and strength, rubber also has impact-absorbing features that make it a top choice for use in playgrounds, parks, gyms, theme parks, and more. If you're looking for a flooring that is safe, durable, and that delivers great value, then rubber playground tiles might be an ideal option.
Why choose rubber playground tiles?
When choosing flooring for your playground or other space, safety is a top priority. Greatmats Interlocking Playground Tiles in a 2.75 Inch thickness are ASTM 6-foot fall height rated, meaning they have been proven to reduce the chance of injury when a child falls onto the mats from a 6-foot height or less. These tiles have been certified to comply with ASTM fall height requirements through TUV/SUD, which is a third-party, independent testing and certification lab. This means that you can confidently invest in this flooring, knowing that it has been tested and proven to be effective.
These tiles enhance safety in other ways, too. They are non-absorbent and they maximize traction even when they're wet. They are also resistant to extreme temperature fluctuations. When paired with an ADA border ramp edging, rubber tiles create a flat rubber surface that is ADA accessible, ensuring your playground is compliant with accessibility laws and allowing children and families of all abilities to enjoy the space.
As an added bonus, the tiles are virtually maintenance free. Just sweep off leaves with a broom or hose off the tiles when they're dirty.
These rubber playground tiles are also made in the USA from recycled rubber.
Ways to use rubber playground tiles
There are plenty of ways to put these tiles to use. In playgrounds, you can use these tiles to provide added protection in high-traffic areas, such as by swings or other popular equipment. Alternatively, use them to create your entire playground flooring surface.
They also make a great choice for home playgrounds and backyards. You can potentially use them on deck and patio areas for a safer, more forgiving surface.
Other installation options include using these tiles under rock climbing walls, at parks, at churches, and in other spaces where children frequently play. Laid over an existing subsurface, like pavement or packed dirt, rubber playground tiles are an easy and convenient way to prevent or minimize potential injuries and convert an area into a safer playspace.
Installing rubber playground tiles
Installing Greatmats Green Playground Tiles Interlock 2.75 Inch is easy. For a smaller installation, you can dry lay these tiles on a solid subsurface. The tiles feature an interlocking design that creates a secure fit, so they won't pull apart.
For a larger-scale installation, consider a glue-down method.
What is the rubber flooring in playgrounds?
Rubber is commonly used in playgrounds, though you may see it in many different forms. Rubber playground tiles are a top choice for playgrounds for many reasons. They are easily installed, can be used to cover large surfaces, and create a waterproof, highly durable, yet also forgiving surface for kids to play on. You may see these tiles in parks, playgrounds, and even in your friends' backyards.
Large rubber playground mats offer generous surface area coverage and may be used in certain areas of the playground, like at the base of a slide or underneath swings. These park playground mats can help to protect the playground base or footing from the added wear and tear these areas see.
Some playground and park rubber flooring features large-scale poured rubber surfaces. These surfaces are installed all at one time and don't feature any seams. The downside here is that if part of the surface wears out, the entire surface needs to be replaced. It also must be professionally installed.
Crumb rubber is also sometimes used in playgrounds. This loose fill is highly durable and offers shock absorption properties, but it has some downsides. Crumb rubber, like sand, can be easily kicked away, so this type of flooring often wears thin in high-traffic areas. You'll find that you often need to rake this loose rubber back underneath swings and slides after kids have played in the space. It can also hide hazards.
Can you put rubber flooring over concrete?
Outdoor playground flooring helps to make a surface safer, and our rubber playground tiles and park playground mats are easy to install. You can put rubber playground mats and tiles over most hard flat surfaces, including concrete.
These tiles have an interlocking edge design that helps to keep them in place for smaller dry lay installations. If you'll be performing a larger installation over concrete, then it's recommended to glue down the tiles for long-lasting results and a secure installation.
How long does rubber flooring last?
Rubber flooring is incredibly durable, making it an excellent, low-maintenance investment that you are sure to get plenty of use out of. When properly installed and maintained, rubber flooring for theme parks and playgrounds can last for decades. Greatmats Playground Tiles are backed by a 10-year manufacturer warranty, a testament to their durability and quality.