Ergo Matta Perforated Outdoor Tile Introduction Video
By Greatmats Staff Created: December, 2017 - Modified: July, 2021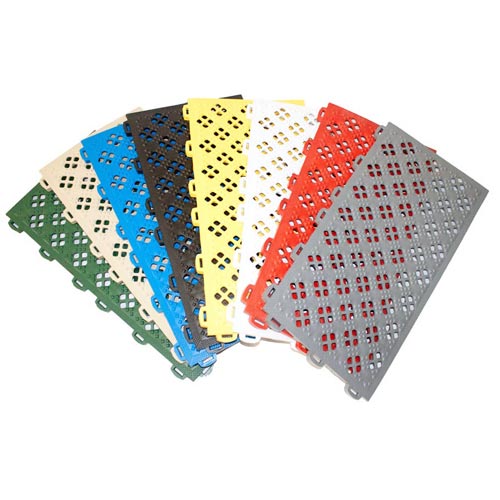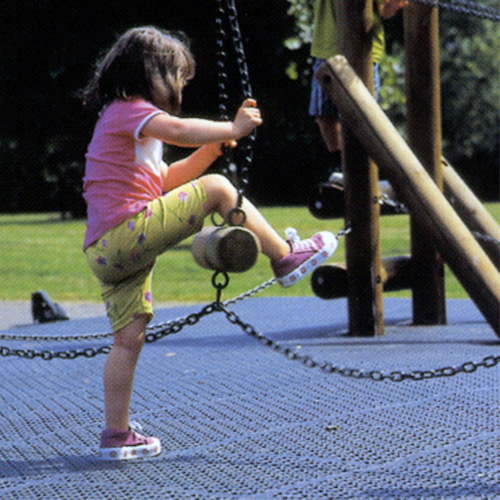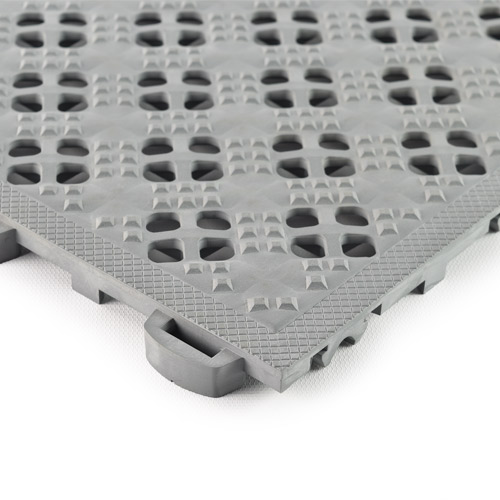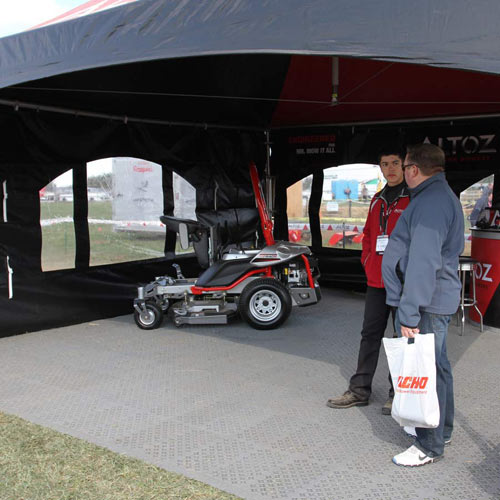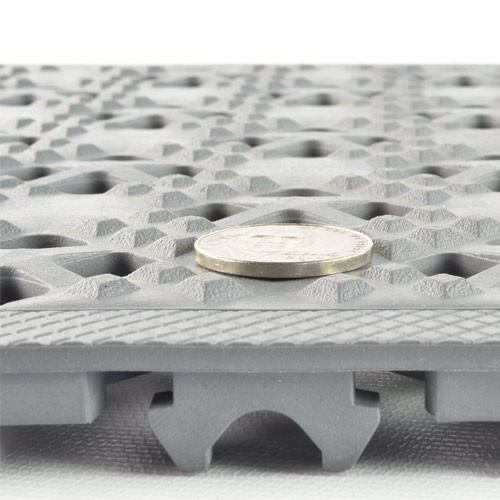 When choosing the right preschool outdoor playground flooring for your needs, it's important to consider multiple factors.
Your flooring needs to be durable enough to withstand significant traffic, and when used outdoors, it needs to be able to withstand temperature fluctuations and sunlight. An easy installation is a must, and a surface that's firm yet also forgiving will help to keep both kids and staff comfortable and safe.
You'll find all of those qualities and more in Greatmats' Ergo Matta Perforated Outdoor Tile. Not only are these tiles suitable for use in work stations and home gyms, they also make great preschool outdoor playground flooring.
Reasons to Choose Ergo Matta Perforated Outdoor Tiles for Your Preschool Outdoor Playground Flooring
This preschool outdoor playground flooring features a 20-inch ASTM fall height rating, making any playground safer for kids and staff. That 20-inch rating means it will help protect kids against serious head injury from a trip or fall that may occur from running around at the ground level or slightly above.
The tiles have a forgiving surface that helps to minimize injuries in the case of a fall, perfect when you're working with active kids.
Each tile is also perforated, making them ideal for outdoor use. That perforated design lets water run right through the tiles, preventing standing water from pooling on the surface and creating a dangerous situation. Because these tiles prevent standing water from collecting, this also means that kids can use the surface even soon after a heavy rain.
These tiles are specifically designed to withstand the demands that come with an outdoor installation. They're made of a durable PVC plastic material that can withstand temperatures from -22 degrees to +194 degrees Fahrenheit. They're perfectly suited for many different climates.
This preschool outdoor playground flooring is also made of recycled materials. It's a more eco-friendly choice, making it a desirable flooring for any preschool or business that takes pride in supporting the environment with its building and flooring choices.
These tiles are available in eight different brilliant colors, allowing for all sorts of design possibilities. Choose multiple colors to bring your best ideas to life, and create a floor that's designed for classroom games, learning, different activities, and more. There are countless potential layout options, including fun patterns and even colors that reflect your business branding.
Installing Preschool Outdoor Playground Flooring
There are plenty of reasons to choose these tiles for a playground flooring, and their easy installation is just another advantage. The tiles measure 1.67 by 0.83 feet, so they're conveniently sized and very easy to transport.
You can perform an installation yourself if you have a level outdoor surface. It's possible to install these tiles over compacted dirt, grass, or pavement, so you can often work with your existing landscape. This can save you valuable money in terms of site preparation.
There's no need for an expensive underlayment, either. If you're looking for a little extra fall protection, installing the tiles overtop of grass or wood chips can help.
A commercial grade geo mesh landscape fabric is really all you need to keep your maintenance down. However, it's best to level grade the surface before you install the tiles to create the safest and most eye appealing surface possible.
These tiles have loops on two of their edges, while the other sides have pegs hidden underneath. Installing the tiles is easy. Just line up the pegs and loops, then step down on the tile edges to interlock them.
There's no need for adhesive, and a single person can easily perform an entire installation. You'll save money over the cost of hiring a professional, and the installation can be done quickly in an evening or over a weekend when the playground isn't in use.
Optional border ramps are also available, which can make for a safe transition onto and off of the tile surface. The tiles measure 9/16 of an inch thick, which can create a slight lip. These border pieces can increase the safety of your playground.
Working with these tiles offers several advantages. If a tile becomes damaged or worn, you can remove and replace that one tile. This saves significant money over the cost of replacing a larger section of flooring, and because you can make the repair yourself, you can ensure that it's done quickly to keep the playground safe and accessible.
Because the tiles don't need to be glued down, you can potentially remove them as needed in the future. If you decide to relocate the playground or play area, you can just transport the flooring to the new location. And if your business grows and you need a bigger playground, you can add more tiles onto the existing flooring to accommodate your changing needs.
Cleaning the tiles is easy, too. You can use a pressure washer or a garden hose, paired with a non-metal scrub brush to easily and quickly clean them.
Thanks to their easy installation, these tiles aren't only ideal for outdoor playgrounds. They're also a top choice for preschools, daycare centers, outdoor play surfaces, and even rooms in and around your home where your kids will be playing.