How to Choose the Best Indoor Playground Flooring
By Kim Butler Created: August, 2017 - Modified: July, 2021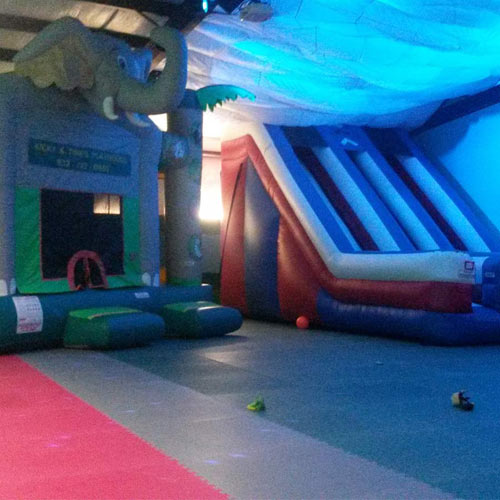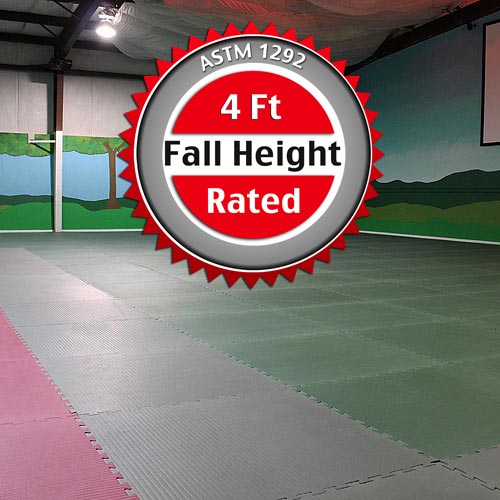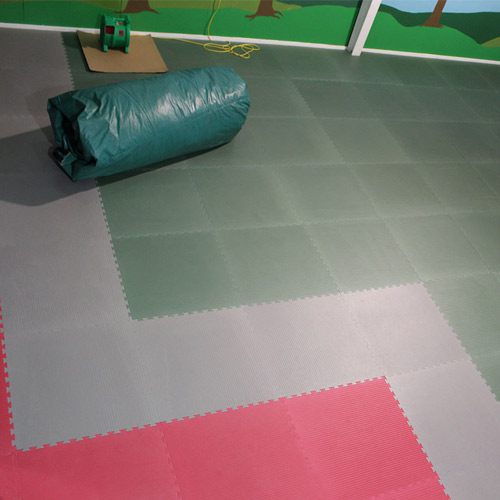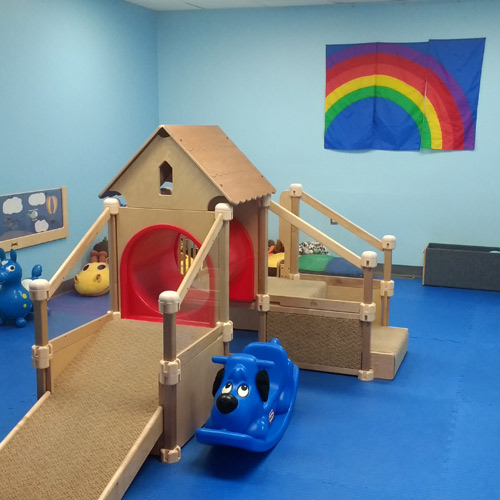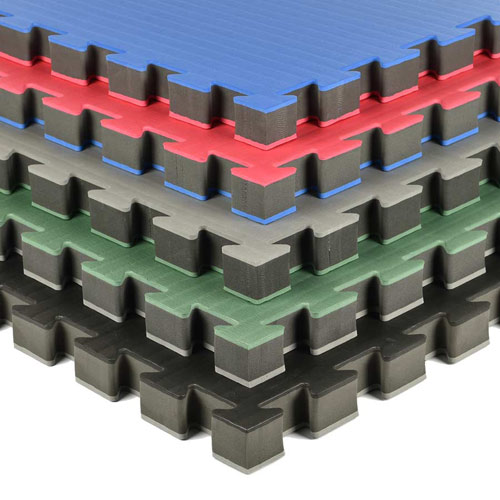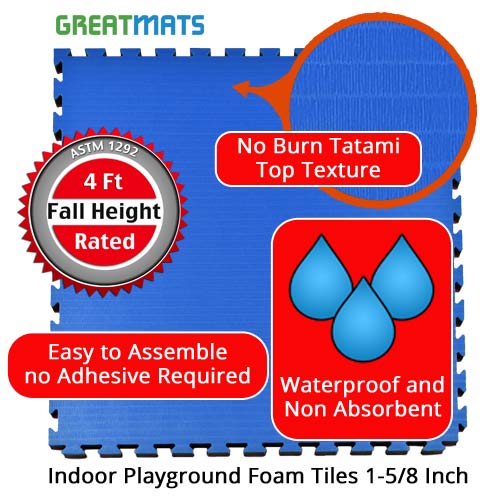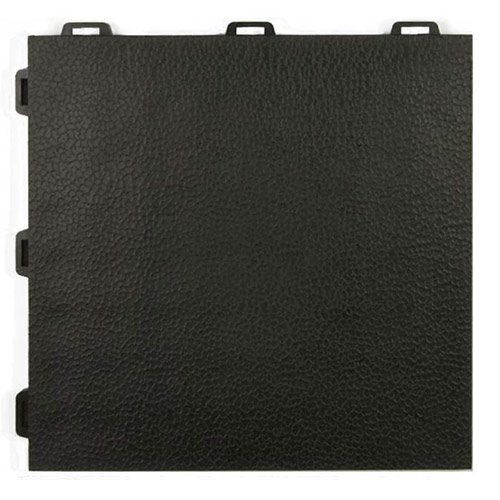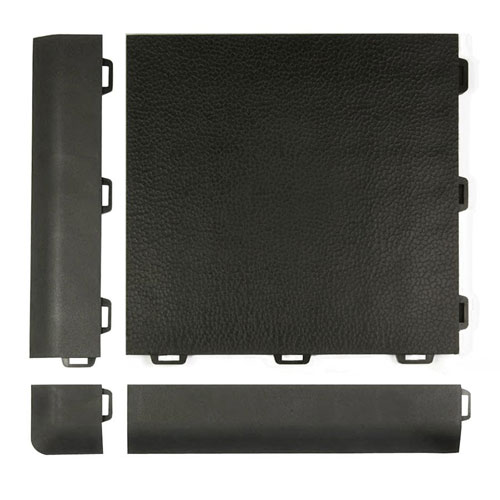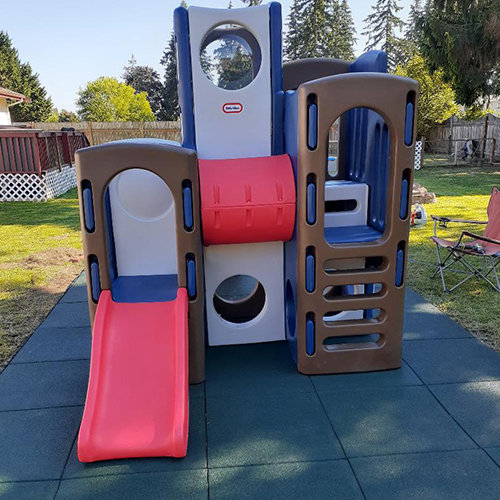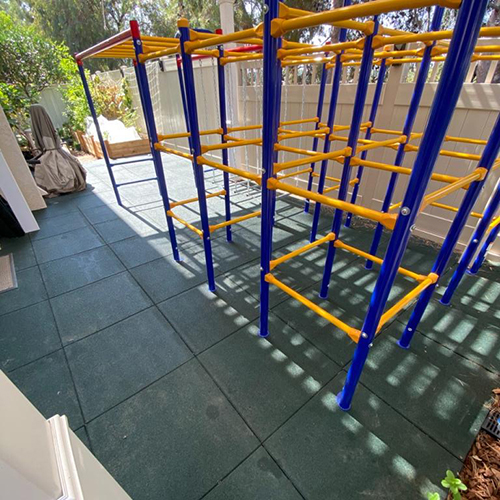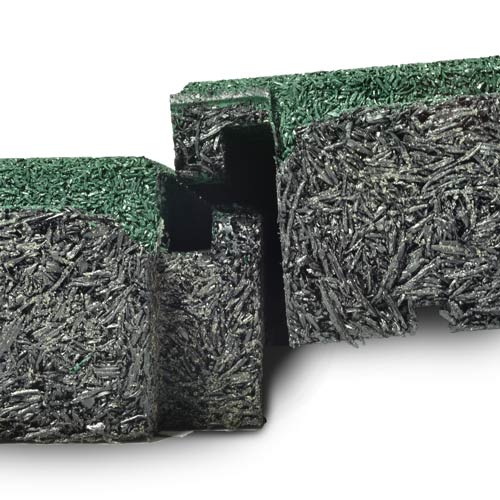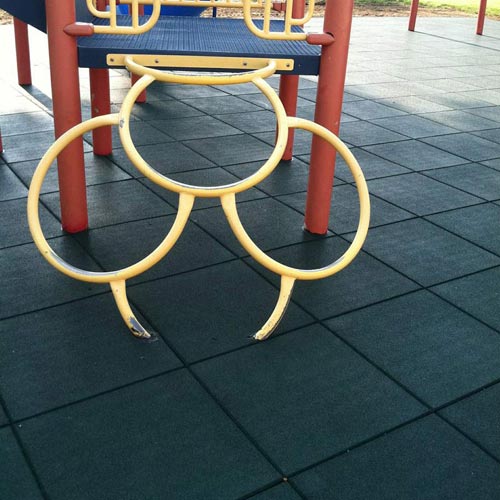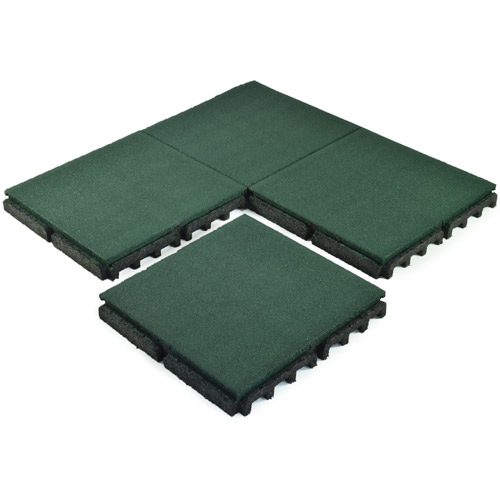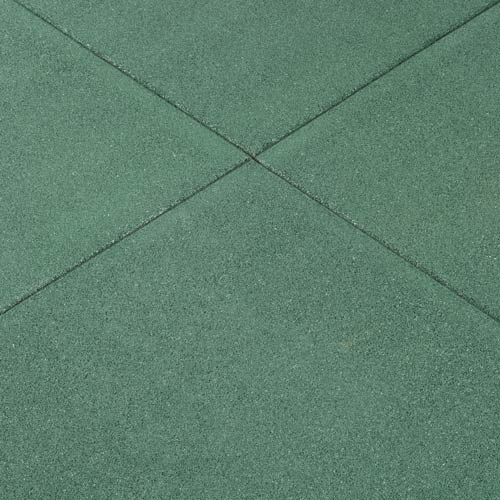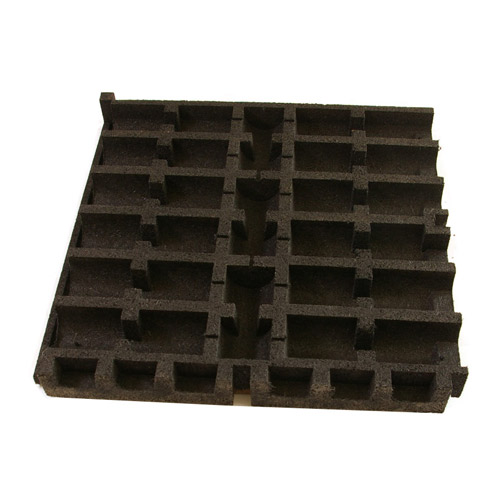 Slide, climb, jump and crawl! Outdoor playgrounds are a blast for kids. Having fun, playing with friends, burning off excess energy, and developing large and fine motor skills are just some of the benefits of a playground. All types of learning - emotional, social, motor, and cognitive - are increased and enhanced by play, particularly free play in playgrounds.
But if you live in a climate with frigid, long winters, an endless rainy season, or a sultry, hot summer, outdoor playground are off limits for long periods of the year.
This has led to a rise in
indoor playgrounds.
From home and corporate daycare centers, churches and community centers, airports and shopping malls to private homes, indoor playgrounds are growing in popularity. These days, you can find indoor playgrounds in child care centers, fast food restaurants, children's museums, health and fitness centers and theme parks. With the rise of community and commercial indoor playgrounds, parents have discovered an indoor playground can be a great place to host a child's birthday party.
But just as it is important to make sure playground equipment is safe, the flooring surface of your indoor playground is equally as important. Obviously, a concrete surface offers no protection when a child slips or falls. Carpet is not much better. Fortunately there are many new products from rolled rubber to plastic tiles that can make an indoor playground a safe, inviting and colorful place to play.
Fall Height Protection
Whenever you are creating a playground, you need to be concerned that the surfaces you choose meet the recommended fall heights for the equipment you will be installing. Fall height is the distance between the ground and the highest step or platform that a child might climb to. A surface with a proper fall height will lessen the severity of injuries, particularly life threatening head injuries, for the little ones that use your indoor playground.
The American Society of Testing and Materials (ASTM) is the primary organization that rates playground surfaces. The Consumer Product Safety Commission (CPSC) has created safety standards for playgrounds, both indoors and out, and has a PDF specifically about indoor playground surfaces.
Rubber is the top choice for outdoor playground surfaces. It can withstand the weather, is very durable and can have very high fall height ratings. There are plenty of rubber flooring options, but let's start with some indoor products that may be more comfortable and soft than outdoor rubber tiles.
Plastic Indoor Playground Surfaces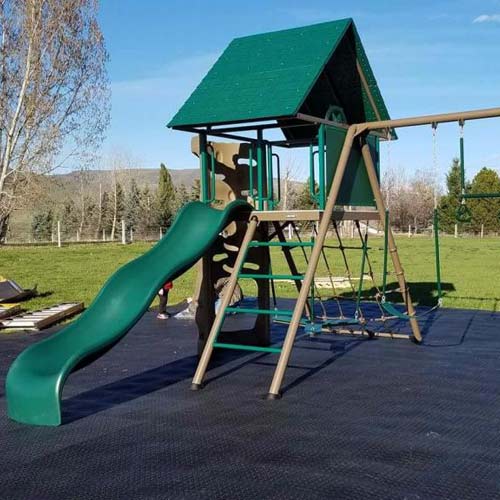 One option is
StayLock flooring tiles
from Greatmats. These PVC plastic tiles will hold up to exercise or playground equipment and provide cushion as well. The typical lifespan of this tile - offered with perforated, orange peel and bump top surfaces - is 20 years, and it is waterproof and resistant to many oils and acids. StayLock PVC tiles give you the durability of rubber with the cushion of of foam.
Tiles can be installed on any indoor surface including concrete and carpet, without an underlayment. You can cut to fit around obstructions. The unique active locking design means that tiles won't separate over time and they provide a 20 inch fall height, so they are best for preschool sized playgrounds.
These tiles are made from 100% recycled plastic, and will contribute LEED points to your building project. At the end of their lifecycle, some distributors like Greatmats will accept StayLock tiles for recycling. Tiles come in a range of designer colors including terra cotta, forest green, tan and brown, as well as custom colors - to make your indoor playground a showcase. The orange peel surface provides traction so little feet won't slip.
Another brand to look at is Ergo Matta. Its Solid CushionTred tiles are manufactured from durable 100% recycled rubber and flexible PVC plastic to be soft and supportive as well as long lasting. The tiles are available in a range of colors including blue, yellow, green, red, gray, black, white and beige and cost between $6 and $7 per square foot. The diamond shield tread increases traction and reduces falls.
Foam Indoor Playground Surfaces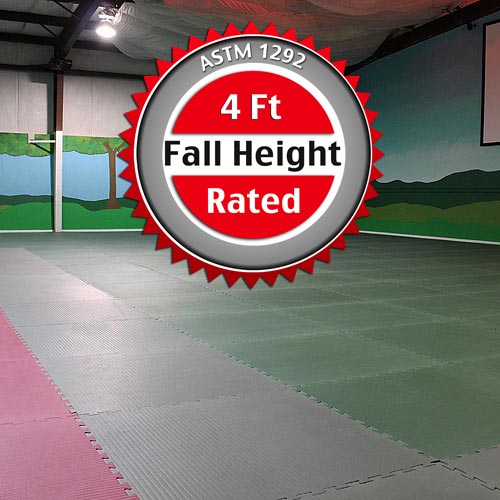 For higher ASTM Fall Height protection, take a look at Greatmats Indoor Playground Foam Tiles, which are 1 5/8 inch thick with a ASTM Fall Height Rating of 4 feet. Starting under $3 a square foot, these foam tiles are waterproof and non-absorbent and their tatami top texture means no rug burns if a child slides or wipes out. The puzzle edges are simple to install, reversible and easily portable. The foam puzzle tiles are available in a 40 inch square with border strips. Since these tiles are soft and will indent under extended heavy weight, Greatmats recommends installing heavy playground equipment first, and then installing the foam mats around the equipment.
The interlocking foam tiles are available in black and grey, red and blue, or green and grey, and since they are reversible, you can change patterns and colors.
Rubber Indoor Playground Surfaces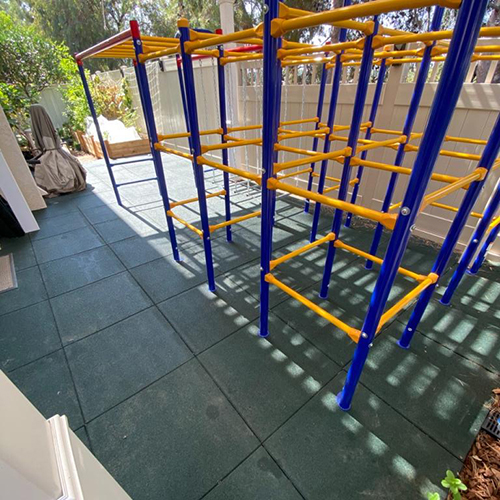 For higher fall heights, like 8 or 10 feet, you'll want to look at a rubber surface. Make sure any rubber product you choose is low odor and designed for indoor use.
Specialty flooring retailer Greatmats.com has a large selection of rubber tiles, and its expert customer service reps can help you make the right choice for your equipment and budget.