Outdoor Playground Flooring, Rubber Playground Tiles Options
By Paige Cerulli Created: June, 2018 - Modified: December, 2021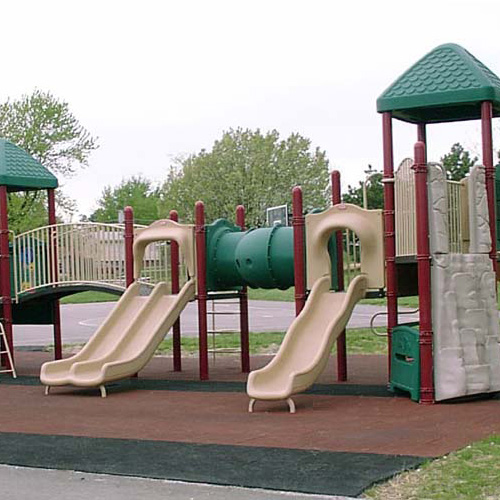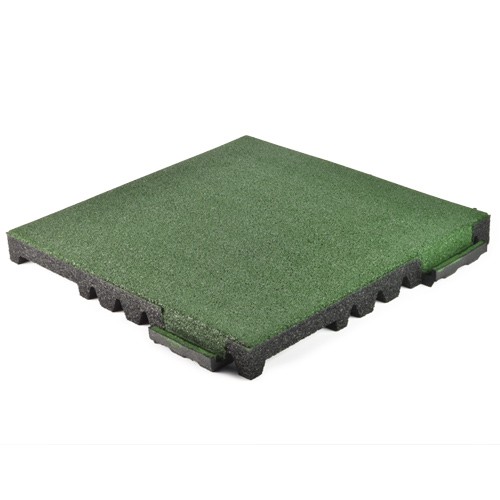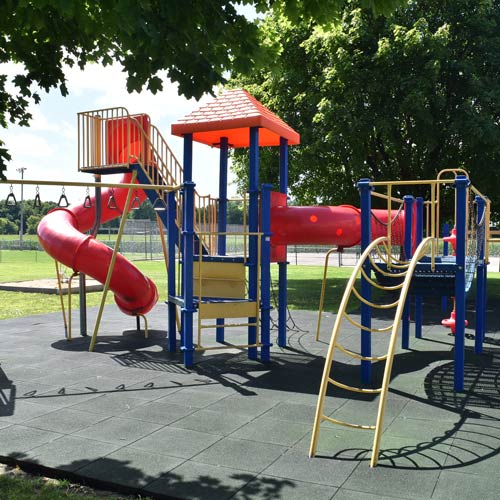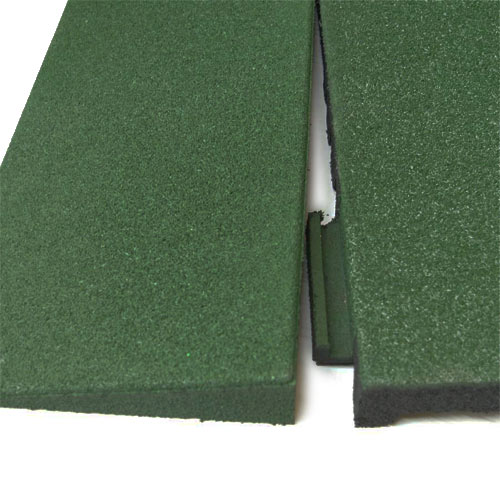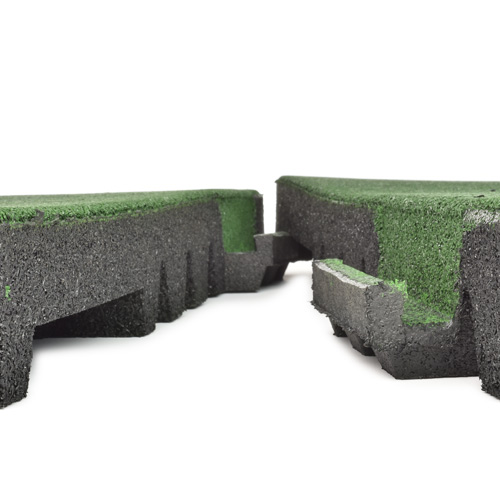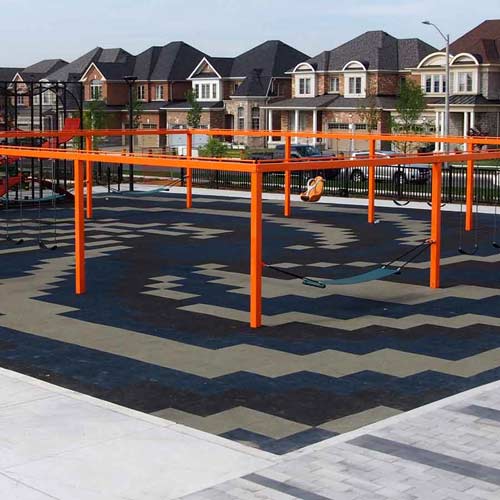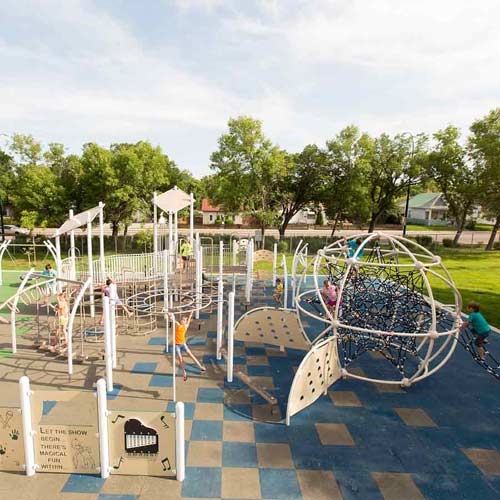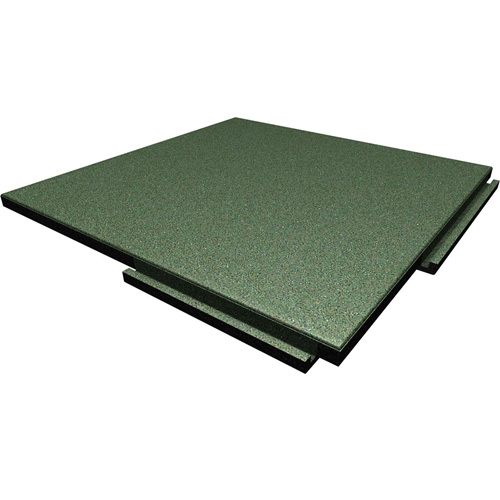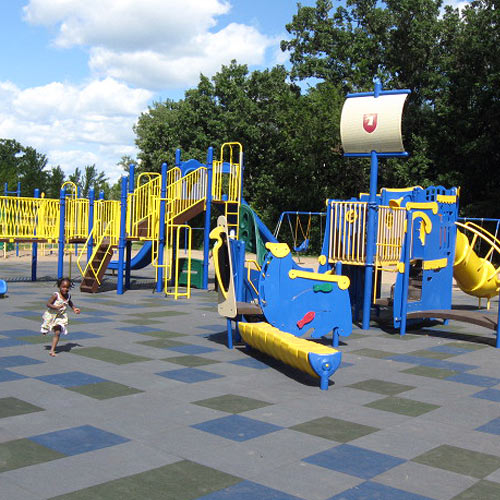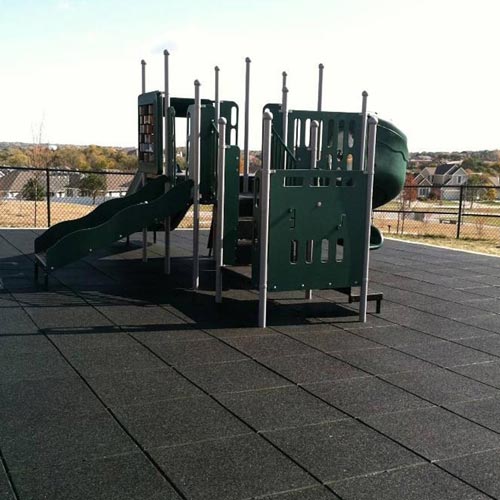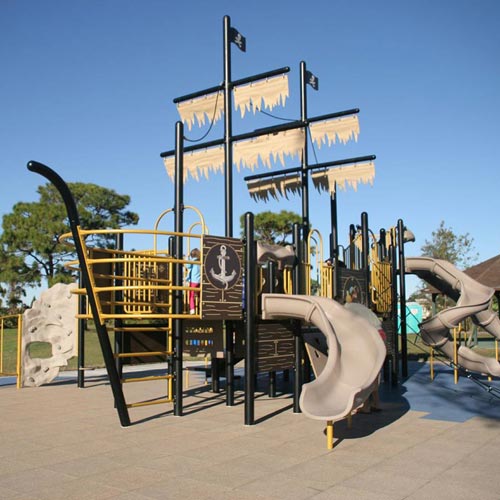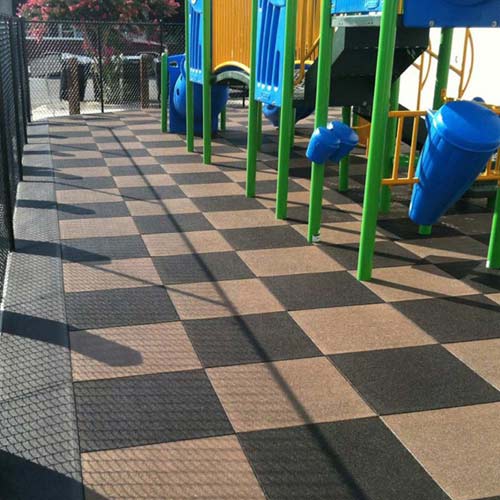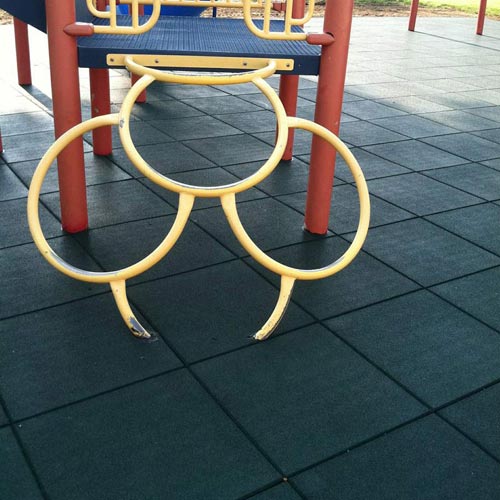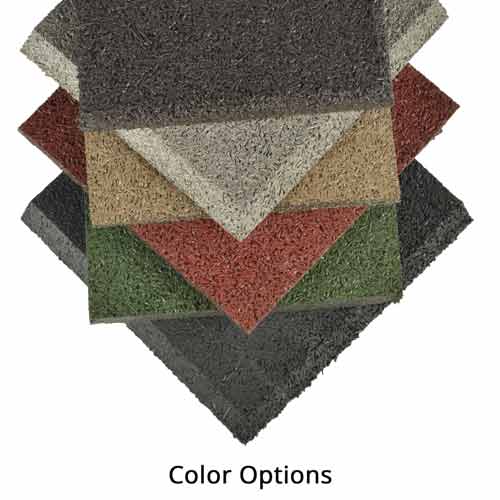 When looking for outdoor playground flooring ideas, do you know how to tell if one product is better than another? You'll find plenty of options when it comes to outdoor playground mats, but some products offer distinct advantages over others. We've included some tips below to help you out, and have highlighted the 5 best outdoor playground flooring ideas to help you with your project planning.
What Makes a Great Outdoor Playground Flooring?
So, when you're shopping for exterior playground flooring, what should you look for to tell if one product is better than another? You'll want to consider these factors as you evaluate different playground outdoor flooring products.
Fall Height Protection Rubber Playground Tiles
Fall height protection is a must-have for any playground that features equipment of any sort. When a product offers fall height protection, it has been tested and determined to help minimize injury in a fall from a particular height.
You'll find that many outdoor playground mats and tile feature fall height protection. The ratings will vary in height, though, so it's important to choose a product that has a rating that's at least equivalent to the height of the tallest piece of equipment on the playground.
Weather-Resistant Factors in Playground Tiles
Playground flooring that's intended for outdoor use needs to be able to withstand many different weather elements and the challenges that come with each. Look for a flooring product that:
Is UV resistant so that it won't fade or degrade when in the sunlight


Can withstand extreme temperatures, especially if you're in a harsh climate


Offers excellent traction even when it's wet


Is designed to channel water away from the surface, and is completely waterproof
We offer many different products specifically designed with these features needed for outdoor use.
Durability in Ruber Tiles for Playgrounds
Durability is another factor to consider when choosing your outdoor playground flooring. When you're working with a public playground or a space that will see significant traffic, then you'll want to invest in a durable product that will last. Our outdoor
rubber playground tiles
are highly popular because of their durability.
At Greatmats, we've carefully selected outdoor playground flooring ideas that offer you quality at an affordable price. We've highlighted five our of best outdoor playground flooring options to help you get started.
Interlocking Rubber Playground Tiles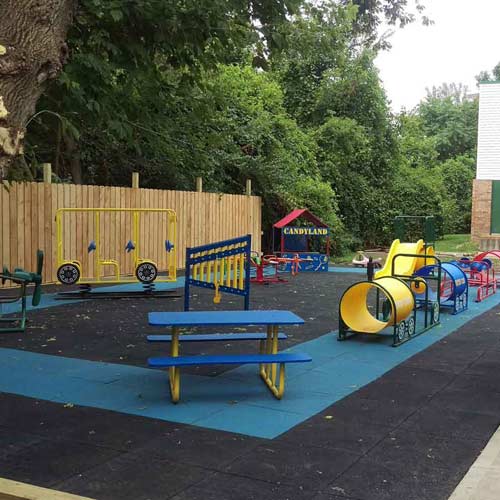 Combining durability with excellent fall height protection, our
Interlocking Playground Tiles
are a popular option for playgrounds. These outdoor rubber playground tiless are available in three eye-catching colors, and you can even mix and match colors to create fun patterns and designs. With a 6-foot fall height protection rating and a low-maintenance design to save you time and energy, these tiles are a great choice for any outdoor space.
We love this product because:


A 6-foot fall height rating helps to keep kids safe


Interlocking rubber playground tiles are easy to install


Tiles are made in the USA with recycled materials
Sterling Rubber Playground Tiles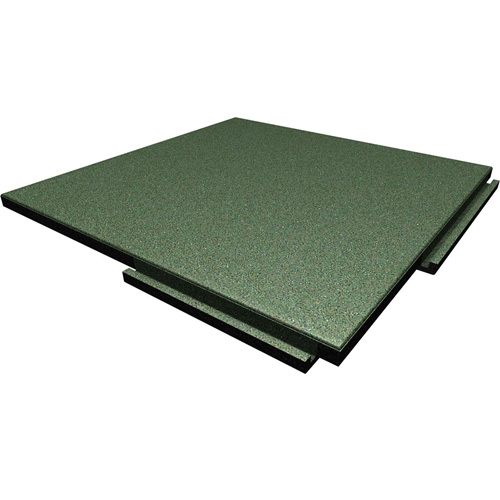 For an option that's easy to install, consider our
Sterling Rubber Playground Tiles
. These tiles feature a unique installation method that eliminates gaps in the finished surface. They're available in six different colors and are made to be highly durable, even in outdoor environments.
We love these tiles because:


Their installation method makes for a safe, cohesive surface


The commercial design can withstand significant traffic and use


The tiles are ASTM fall height rated up to 10 feet, depending on the thickness, to help keep kids safe


Bounce Back Rubber Playground Tiles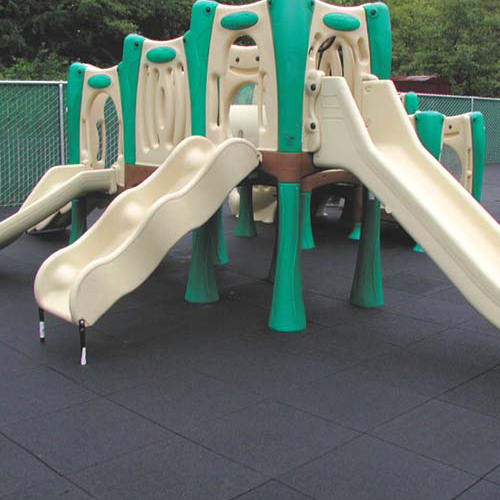 If you're looking for superior durability and an eco-friendly product, then consider our
Bounce Back Playground Tiles
. These tiles are ASTM fall height rated and are even made of recycled rubber for an eco-friendly benefit. They're UV resistant and feature a non-slip outdoor safety surface to help keep kids safe while they're playing. Choose from a variety of thicknesses, depending on the intended use of the playground.
We love these outdoor rubber playground tiles because:
Their non-slip surface helps to prevent slips and falls


An ASTM fall height rating of up to 10 feet, depending on thickness, means you can pair these tiles with playground equipment of various heights


UV resistance ensures the tiles will continue to look great, even in direct sun


Their 10-year limited warranty is a testament to how durable these tiles actually are
Blue Sky Playground Interlocking Tile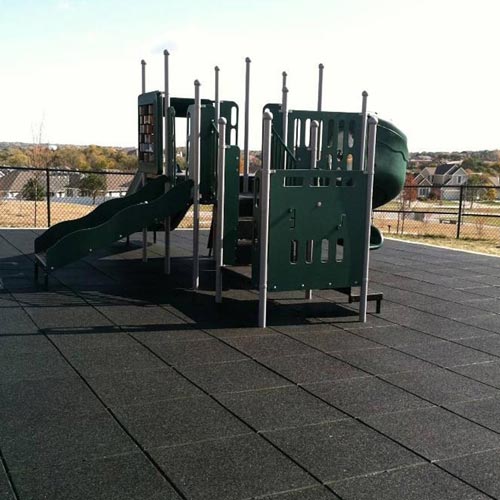 The
Blue Sky Interlocking Rubber Playground Tiles
have been created specifically for outdoor use. Rated for all climates, these tiles resist fading and mold and mildew growth, making for a healthier environment for kids. They're also UV resistant, and even offer an impressive fall height rating. They're versatile and highly durable, and are ADA compliant with ADA ramps for excellent accessibility.
We love these tiles because:


They're resistant to fading, mold, and mildew, making them a great option for outdoor spaces


An 8-foot fall height rating means you can pair them with a variety of playground equipment


Their interlocking connection makes for a unified, stable surface


They're so durable that they're backed by a 10-year limited warranty
Max Playground Rubber Tile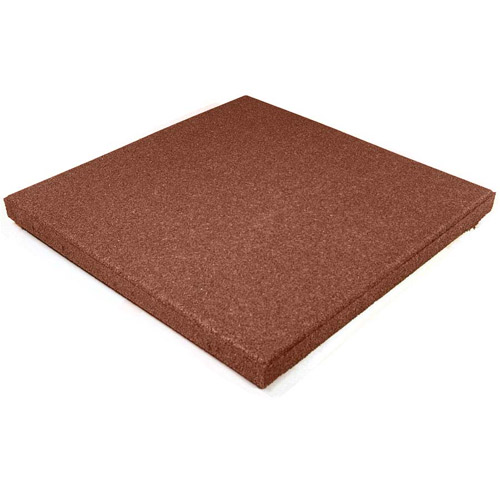 For extreme durability, consider the
Max Playground Rubber Tiles
. These outdoor rubber playground tiles are backed by a 15-year warranty. They're full of features that are perfect for outdoor use, including UV fade resistance and a design that allows water to drain around and under the tiles. Choose from different thicknesses and color concentrations for the exact surface that you're looking for.
We love these tiles because:


A 6-foot ASTM fall height rating makes them a great option for most playgrounds


Their design allows water to drain around and under the tiles, helping to prevent the buildup of standing water in your playground


Their interlocking connection makes for a unified, stable surface


A 15-year warranty is evidence of how incredibly durable these tiles are
Choosing Rubber Playground Tiles for Outdoors
When it's time to choose the outdoor playground mats for your project, don't hesitate to give us a call. Any of the above options are great choices, but we're also happy to help you find a product that's just right for your specific playground project.