Top Flooring Materials for Fall Protection
By Kif Richmann Created: July, 2017 - Modified: June, 2023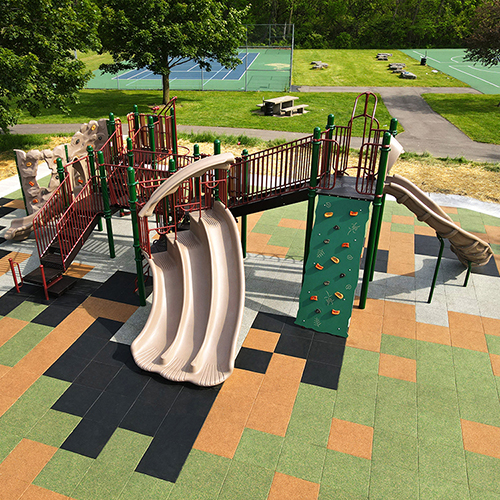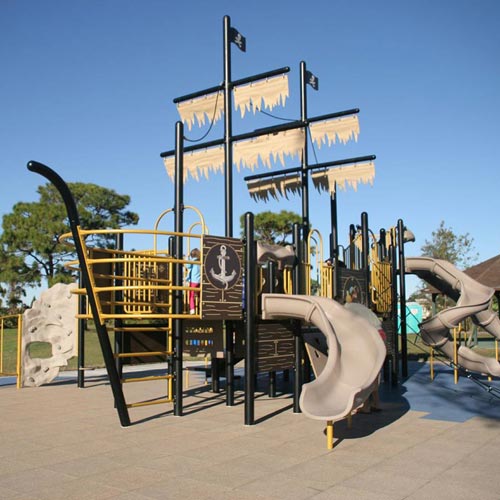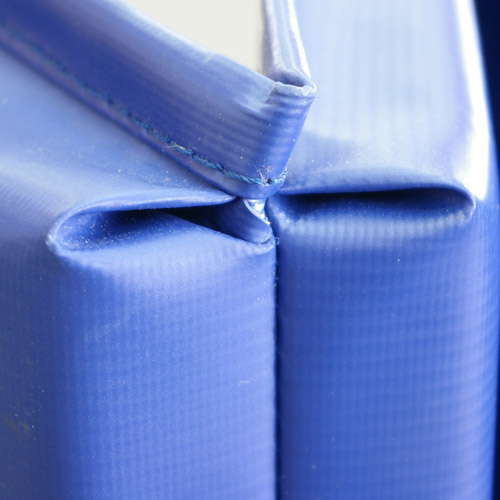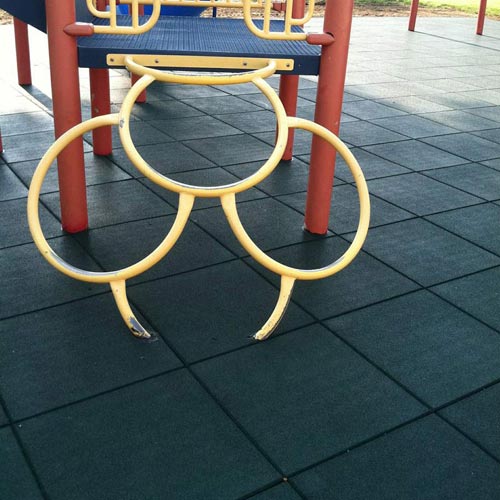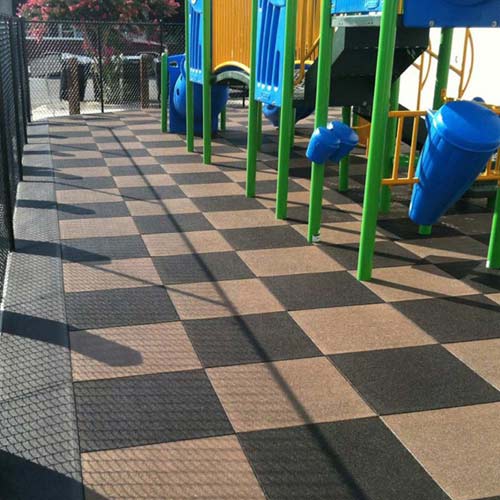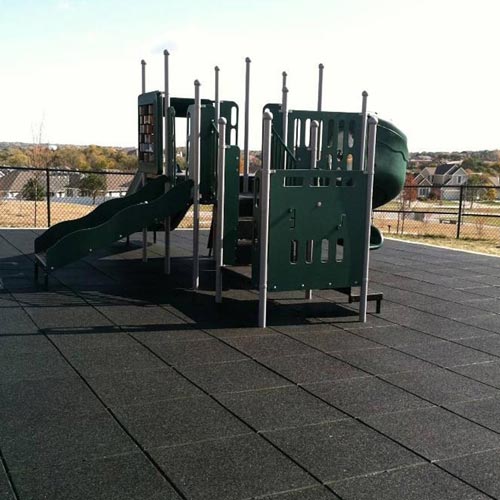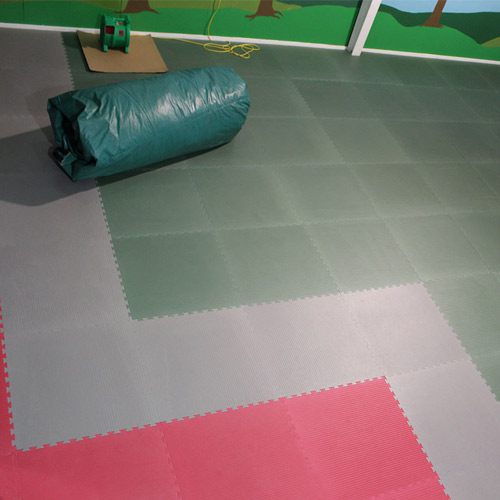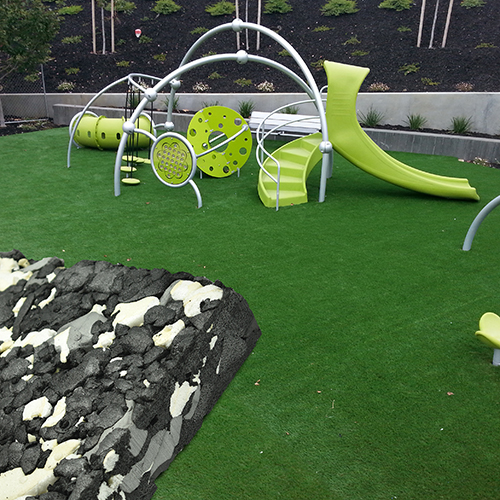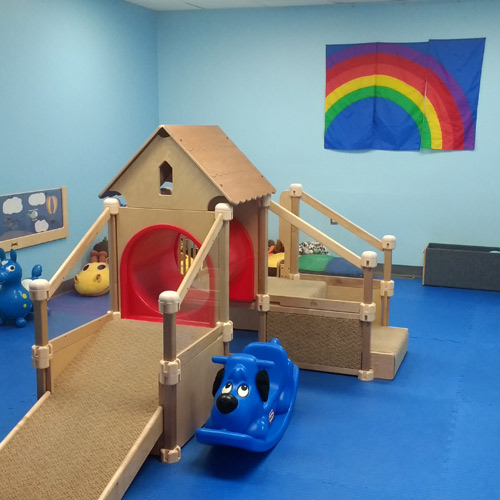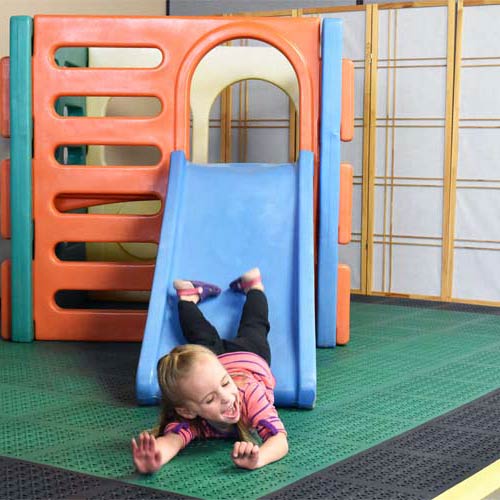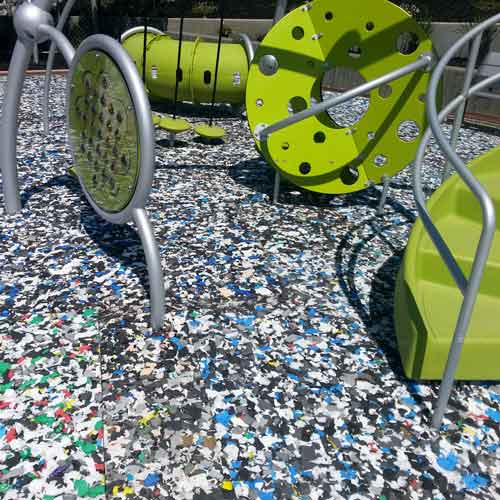 If you need fall protection mats for your home or facility, make sure you understand the various materials that are available. From foam to durable rubber, there are many options of fall protection mats that you can choose from.
Each one has its own unique advantages, so let's look at the most popular types to see which is right for you!
Fall Protection Mats for Sports and Other Activities
Cheerleading may not be considered a contact sport like football or wrestling, but it can actually be one of the more dangerous activities, especially when pyramids and lifts are involved. Falling can lead to bumps, bruises, and even bone fractures and concussions, so having a soft flooring material with cushioning surface is important to the safety of cheerleaders.
The American Academy of Pediatrics has stated that cheerleading was responsible for 65% of all direct catastrophic injuries for high school female athletes between 1982 and 2009. Considering that the National Cheer Safety Administration has said that roughly 93% of all cheerleading accidents happen on hard surfaces, having a soft landing space becomes very important. Broken bones aren't the only major concern, as cheerleading falls can also cause significant head injuries and concussions.
Having soft materials for fall protection mats is important for cheerleading safety. Unfortunately, lots of cheerleading is done on hard surfaces, such as basketball courts, concrete slabs, or even vinyl tile.
Selecting the right fall protection foam, rubber or plastic for cheerleading takes time, and it often depends on your specific needs. Puzzle mats, which were originally designed for martial arts and other combat sports, can be effective for cheerleading mats. Carpet-bonded foam mats, as well as folding mats, can be used to provide reliable protection. Another option is sprung floors, which are usually 12 to 20 centimeters thick. Although nothing can completely prevent fall injuries, these mats provide excellent protection for cheerleaders of all ages and skill levels.
Top 5 Fall Protection Mat Materials
When you begin researching fall protection mats, you'll want to make sure you understand the most common materials used to create these products. Depending on your needs and the specific flooring you will cover, having the right material can make a wide range of differences on the performance, reliability, and longevity of your mats.
1. Rubber
Rubber is a strong, firm surface that can provide top-quality protection for many different sports. Although it doesn't always have the springy, soft feeling of mats made from foam, rubber can give added cushioning, especially when used over hard concrete or asphalt.
Fall protection mat rubber comes in recycled and virgin material and can give excellent traction for workouts and exercises, although it is not generally preferred for combat sports with lots of rolling, like wrestling or judo as it is too grippy.
One of the top benefits for rubber is that it is extremely durable. Compared to softer foam plastic mats, rubber can take a serious pounding and hold strong for years. This makes it ideal for high-traffic areas that need traction and light fall protection.
Depending on the design and thickness of your rubber flooring, it quite often offers the greatest fall protection as a stand alone flooring, which is why it is commonly used as outdoor
playground matting
for tall equipment.
Sterling Playground Fall Protection Matting Tile 5 Inch Black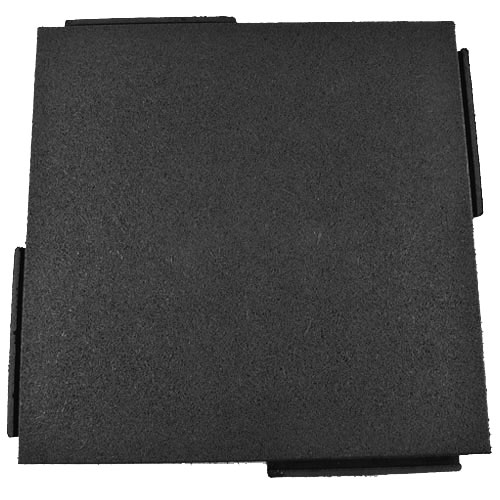 This black rubber fall protection mat is excellent for outdoor playground matting and other areas where traction and fall protection are important. Using an interlocking playground tiles system that hold together strong makes it effective in covering many different surfaces. Depending on the thickness you choose, you'll be able to have varying degrees of fall protection with these mats. This product offers a 10 foot ASTM critical fall height rating and is not one of the cheap outdoor playground flooring options as it is a high end playground surface.
Blue Sky Playground Matting - Interlocking 3.75 Inch Tile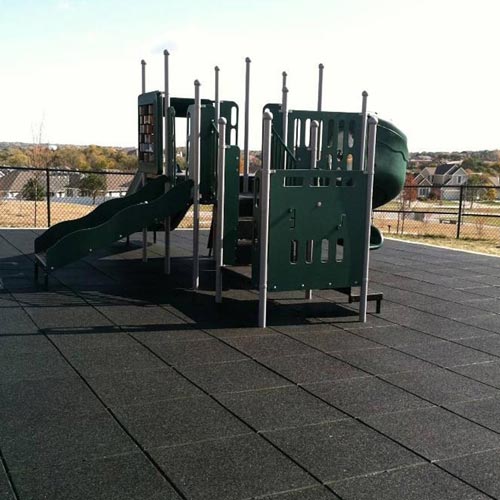 Safety is essential for children, and these mats deliver an eight-foot fall rating, giving you versatility and reliability. They are a great playground matting with high monkey bars, climbing areas, and tall platforms.
2. EVA Foam
Ethylene-vinyl acetate, which is commonly abbreviated to ''EVA,'' is a foam flooring with fall protection that is made from elasticized closed-cells. It has a softness and flexibility that is similar to rubber, and it has a glossy appearance. It has a wonderful shock-absorbing quality, making it a great choice for athletic activities. It can also have an anti-fatigue quality, making it popular for exercise areas and tracks. This material will absorb the impact from falls and provide superior safety to many different athletes.
As a closed-cell foam, EVA is firmer than open-cell foams, which allows for subtle movements while athletes are standing on the material. The firmness of the foam can help reduce the risk of rolling ankles. This is a great way to get indoor playground tiles cheap.
Indoor Playground Matting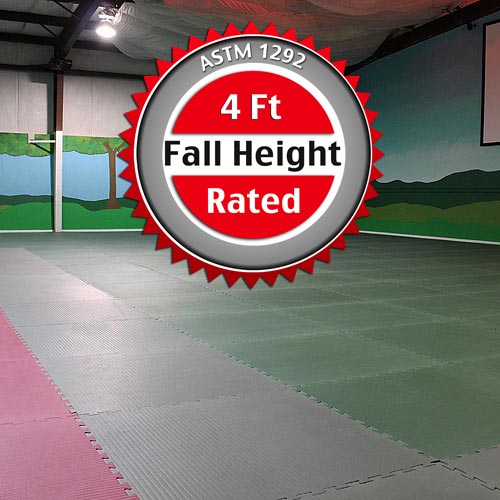 This mat is made from high-quality EVA foam and comes in three different color combinations. It has puzzle-locking edges, so you can create surfaces to cover a large area if needed. As a soft surface, this is excellent indoor playground matting and offers a 4-foot critical fall height rating. These, and Greatmats Grappling MMA Mats have even passed experiments where raw eggs have been dropped onto them from 68 feet about and the eggs did not break.
Home MMA BJJ Mats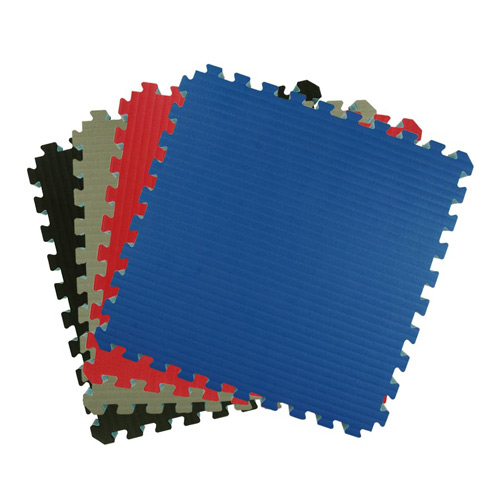 If you practice martial arts, MMA, or wrestling, you can train at home and still have the professional-level surface you need with these fall protection mats. This soft surface has a durable tatami top texture, which is great for martial arts shoes or bare feet and also carries a 4-foot fall height rating.
3. PVC Plastic
This form of plastic is generally harder than most fall protection foams, but it can still provide a level of cushioning that is far superior to concrete floors. PVC is used in many different products (well beyond the white PVC pipes), and creates a light yet solid and durable substance with a large variation flexibility and hardness that can withstand a lot of pressure.
One of the top benefits for PVC is that is works well for water and mold resistance. It won't absorb water like open-cell foam products, which makes it a superior option for outdoor use.
Staylock Perforated Tile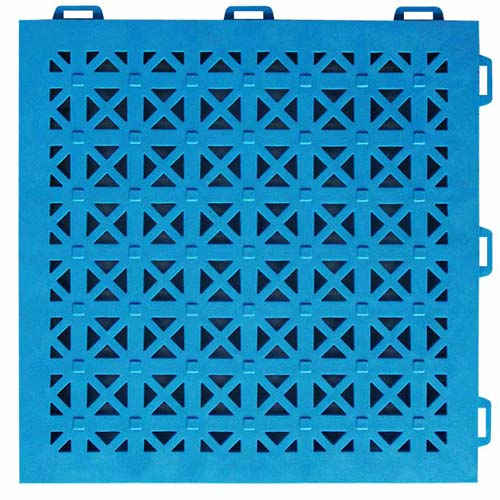 These excellent PVC tiles are perforated, allowing water and other liquids to run underneath. This gives them better performance for outside use as playground matting or even decks. When laid over concrete, they create a top-quality surface. At just 9/16 inch thick, these tiles offer a 20 inch fall height rating.
Ergo Matta Perforated Outdoor Tile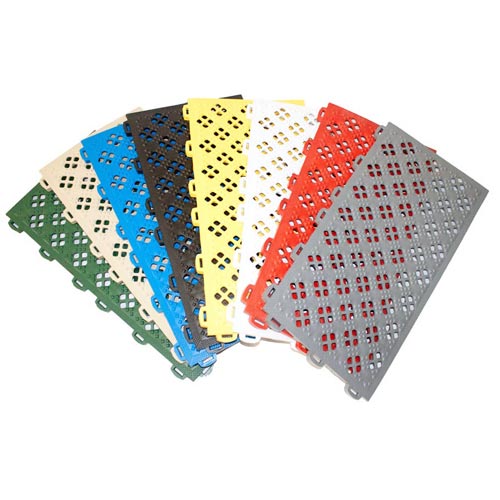 Available in multiple colors, these perforated tile mats can give your surface an excellent style along with superior functionality. The fall protection plastic mats are great for low level playground matting, but they can also be used for display areas and other surfaces. These tiles are the same thickness and offer the same fall protection as the Staylock Perforated Tiles but are rectangular in shape, rather than square.
4. Artificial Turf with Foam Padding
If you are looking for a material to provide extreme cushioning and fall protection, you can consider artificial turf with foam padding. This is an excellent option for indoor or outdoor playground flooring or other kids' recreation area.
Play Time Playground Turf with 2 Inch Pad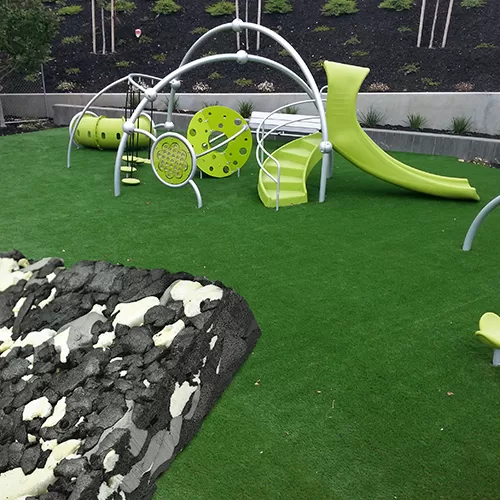 The Play Time Playground Turf with 2 Inch Pad features a certified 9 foot fall height rating. This turf features a soft and comfortable 1-1/4 inch pile height to provide a real feel and look. The turf and foam layers are separate. The foam pad comes in a 4x5 foot pad size.
Play Time Turf with 1 Inch Pad
For a less expensive option, check out the
Play Time Playground Turf with 1 Inch Foam Pad
. This is similar to the above product but features a 5-foot fall height rating. This is an excellent choice for smaller playground equipment.
5. PE Foam
The most common type of foam available, polyethylene (PE) has a high-impact strength and waxy surface feeling. It is tough and durable and can absorb a lot of energy before breaking. This fall protection foam is often cross-linked, which makes the foam more rigid and helps it rebound from pressure faster. This type of plastic flooring with fall protection creates a cushioning that can be used in both folding and roll-out mats, giving added versatility to the material.
The foam material in these plastic fall protection mats is not ideal as a surface, so the material is often covered with a layer of vinyl or carpet, and even denim, to provide surface protection and enhance the mat's visual appearance. This allows foam vinyl to be wrapped in many different colors and designs.
Fluffy Denim Gymnastic Mat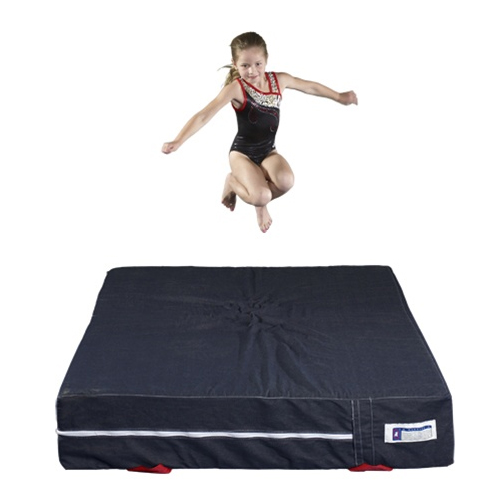 This is perfect for athletes who land on their backs or stomachs as part of their sport. Athletes who participate in gymnastics or tumbling, for example, will appreciate the soft, supportive nature of this fall protection foam mat. It measures 5x6.6 feet and is 12 inches thick, creating a large, supportive space.
Gym Mats 5x10x2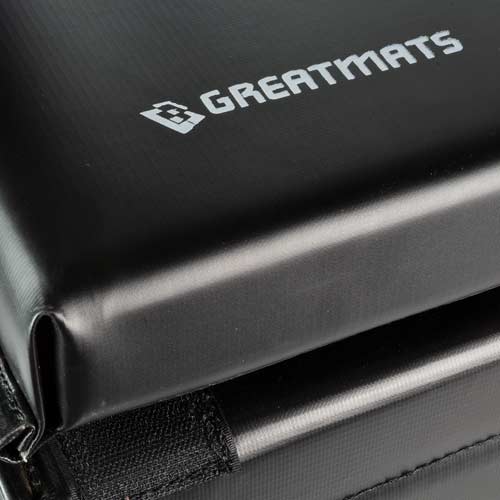 Designed to meet the needs of many different athletes, these gym mats are perfect for sports of all types, especially gymnastics and wrestling. They can be laid out in long strips or together throughout a room to give you the fall protection you need.
6. Bonus: Sprung Floors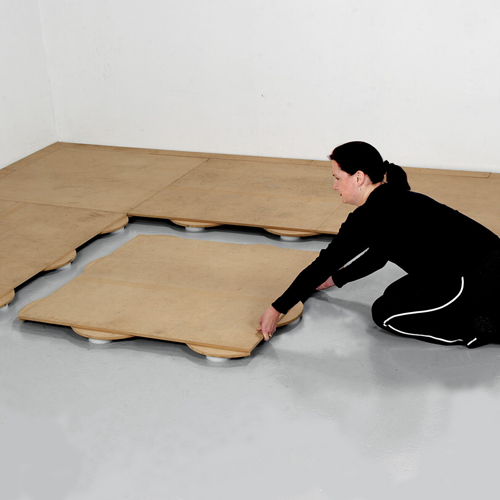 For superior resilience, spring and bounce on dance floors, try our
Sprung Dance SubFloor Full Panel
. They have the strength you need for hours of dancing but absorb energy to provide softer landings. No special adhesives are required, but you will need to perform some light carpentry to install them properly. This sprung flooring system utilizes both closed cell foam and medium density fiberboard materials.
Your Source for Fall Protection
Greatmats can help you find the right fall protection foam, rubber or plastic for your specific needs. Contact us today and we'll make sure you have the right information to make an informed decision on your fall protection mats!