Elgin, Iowa Equips City Park With Greatmats Playground Safety Tiles
By Brett Hart Created: August, 2019 - Modified: July, 2021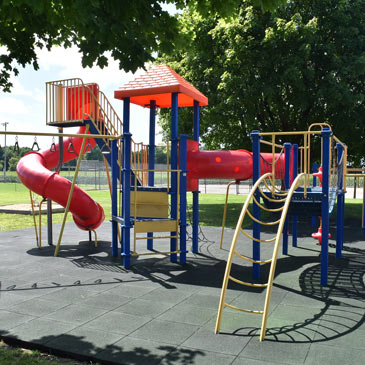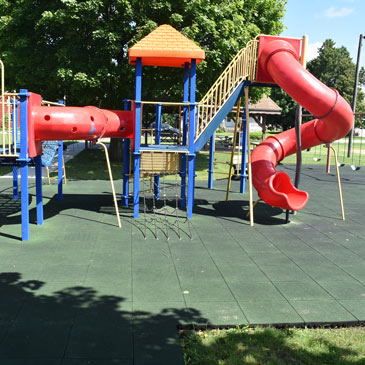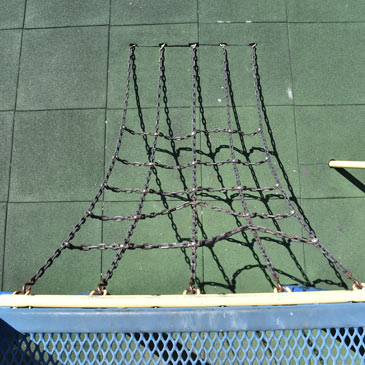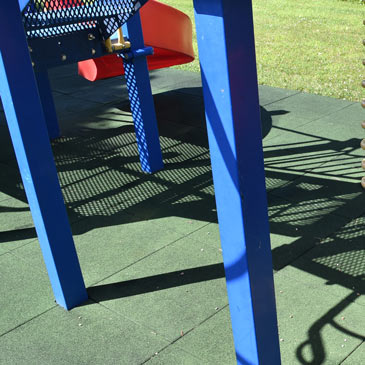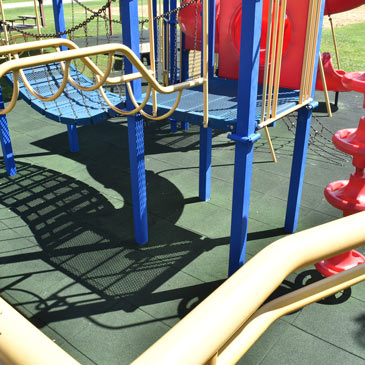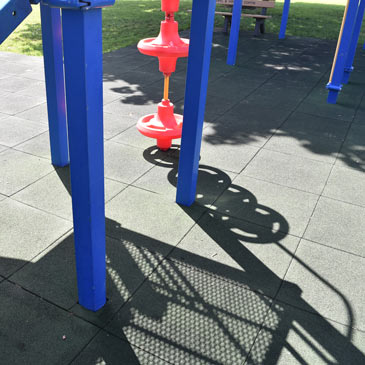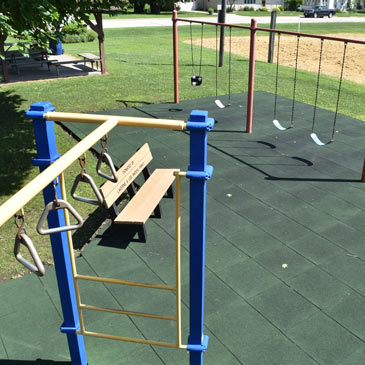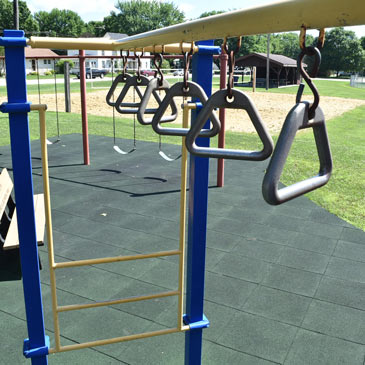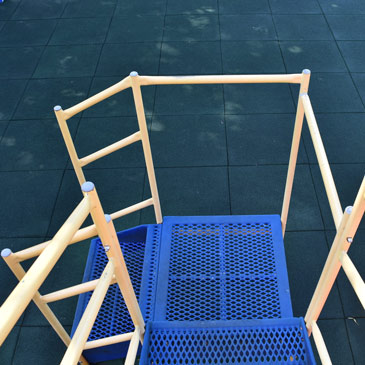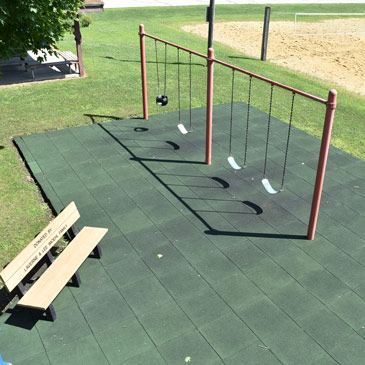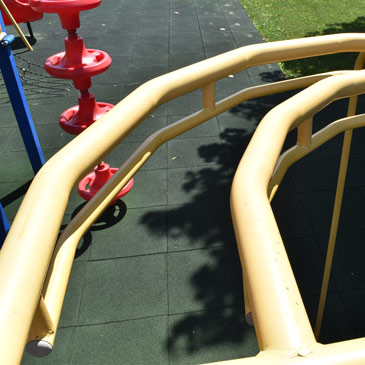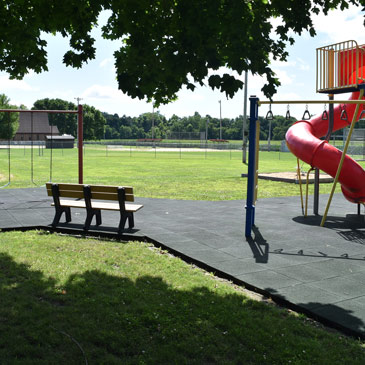 Known as "Little Switzerland," Elgin, Iowa is a friendly little town of just under 700 people that has been attracting those looking for a good, safe place to raise a family.
With more families moving into town, Elgin recently decided to refurbish its
playground at Schori Park
to make it safer and more inviting. Part of that renovation included replacing the sand and sawdust playground surfaces under the equipment with Wisconsin-based Greatmats' 2.5 inch thick
interlocking rubber playground tiles
.
Jim Knobloch headed up the effort to improve the playground. In his search to find a playground surface that would stay in place and handle kids running, playing and falling, he came across Greatmats.com and was impressed by the different colors and ideas it presented for playground surfacing.
"It was kind of a no-brainer," Jim said about going with the 6-foot critical fall height rated playground tiles.
Installing Rubber Playground Tiles
When it came to installing the tiles, Jim described himself as the "general contractor" and "head bottle washer" for the project. He coordinated the installation, including rounding up a crew of volunteers to pour the concrete base and slope it for water drainage.
It took just 2 days for he and another volunteer to install the rubber playground tiles, and they've been very pleased with how it stays in place, drains and protects the children playing on top of it.
The playground flooring even required a lot of customization to accommodate equipment support beams, poles and anchors, which again was able to be accomplished without having to hire professional installers.
During the pouring of the concrete base, it was recommended that they do the swing set area as well. It was an easy add on, and Greatmats was able to ship needed floor tiles to ''get 'er done'' with a perfect color match.
"It's like putting a puzzle together - just keep right on going," Jim said. "We had some special angles in it, and it turned out very well."
Since updating the playground, Jim says Schori Park has seen a lot more activity, and it makes a great place for kids to play while parents enjoy the city's summer rec programs and volleyball tournaments.
"It's been a great, great fit," he says.
Jim Knobloch
City of Elgin
Elgin Iowa 52141