What Can I Use As Temporary Flooring Over Grass?
By Lisa Hobbie Created: January, 2021 - Modified: August, 2023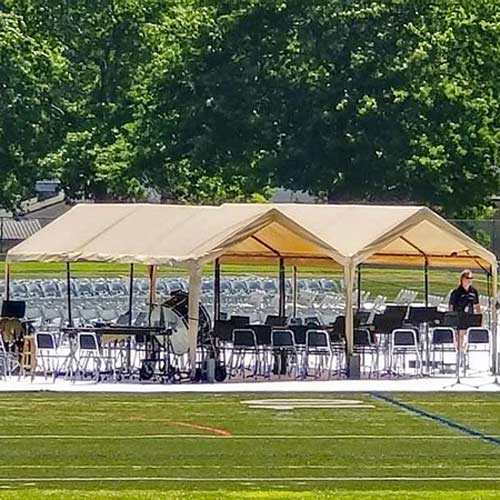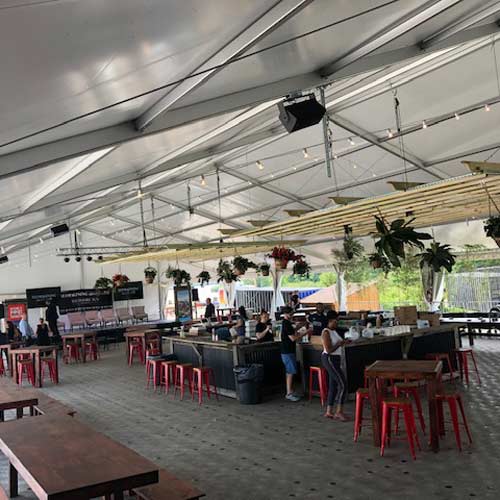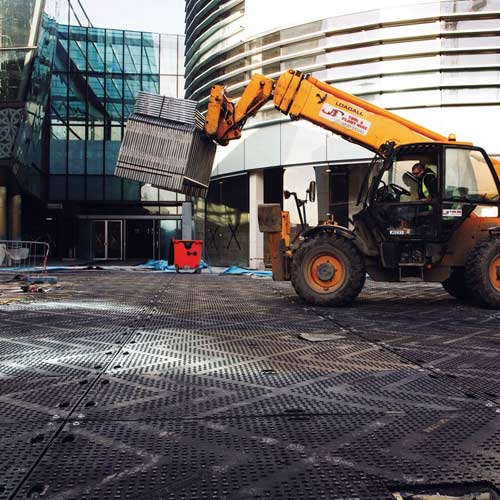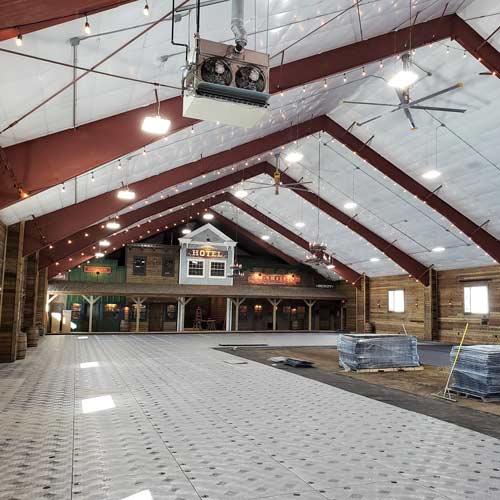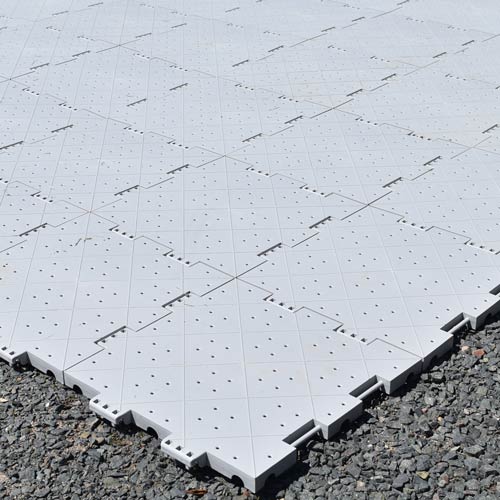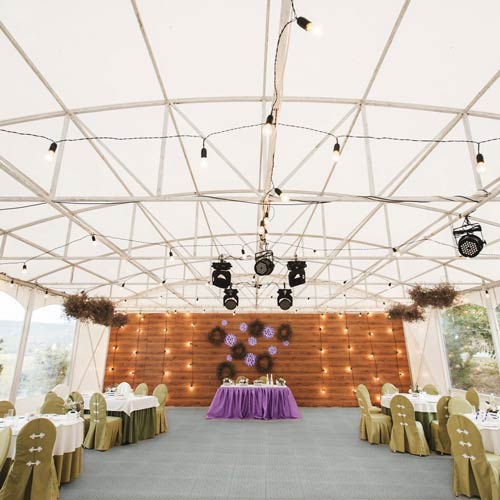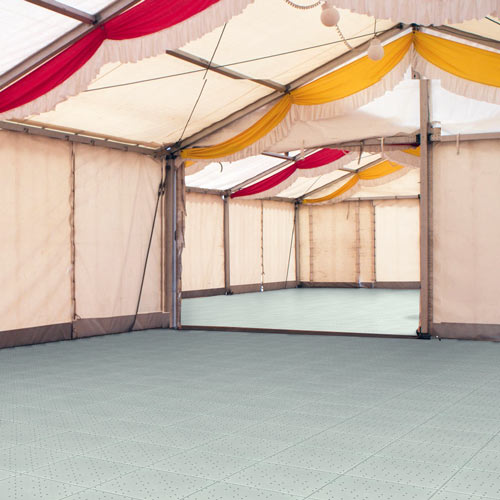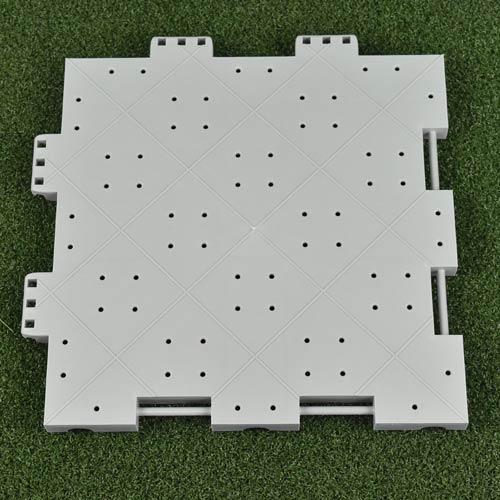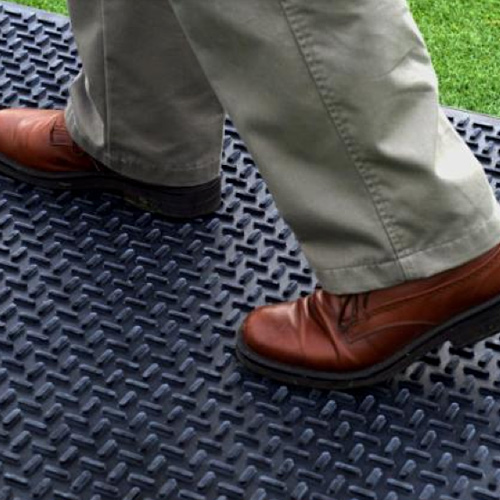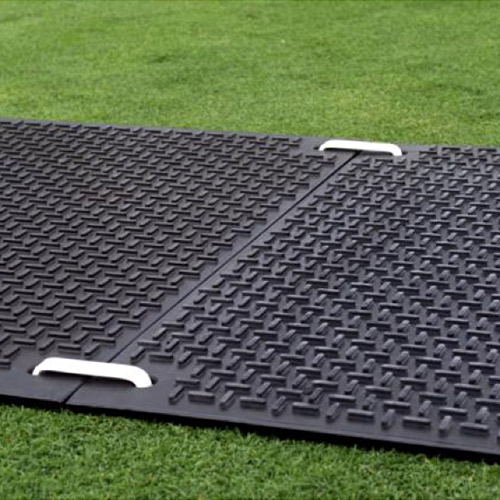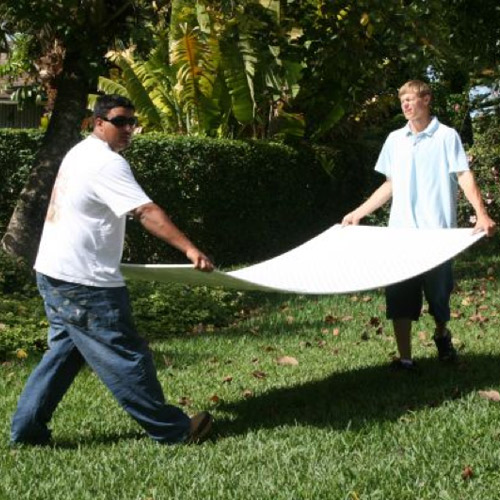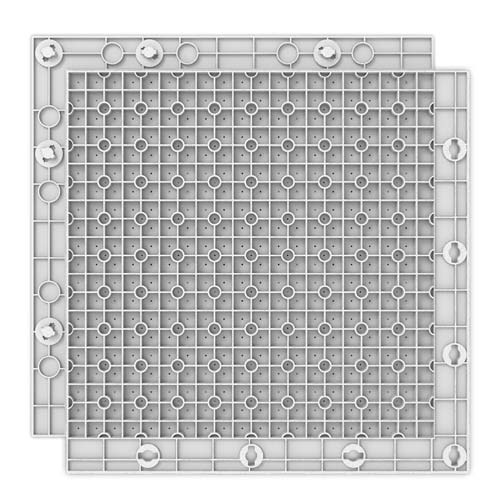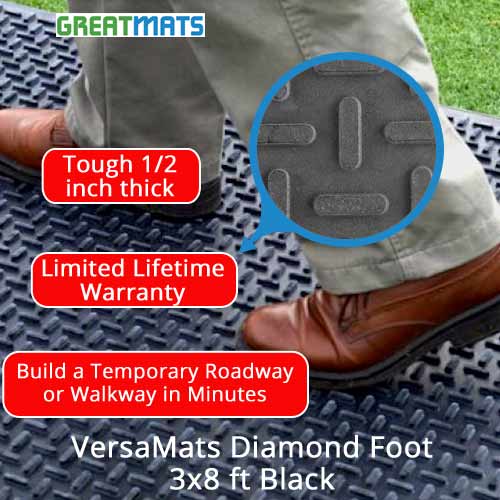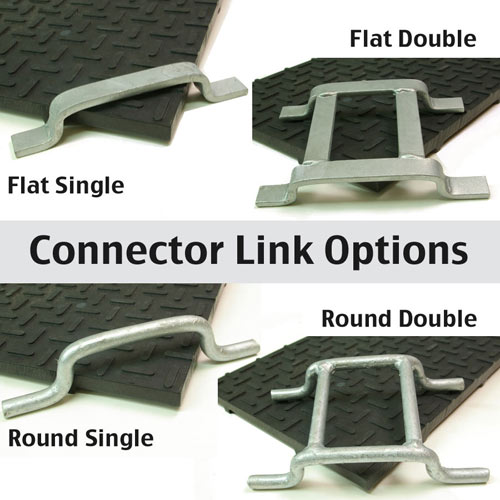 If you are planning a graduation, reunion, wedding, or other types of outdoor party or dance, you may be looking for temporary outdoor flooring. Or, perhaps you are doing some construction or planning an event with tremendous foot traffic and utility vehicle weight, and you are in search of temporary flooring over the grass to protect your lawn.
Finding an option for interlocking, portable and temporary outdoor flooring or temporary flooring over grass may seem overwhelming, but Greatmats offers the best portable and removable options on the market, which include:
Not only can each of these 5 products be used as a temporary outdoor flooring, but they can also be installed over grass. They are among the best on the market, and they boast numerous benefits and features. Some are more suitable for foot traffic and furniture, while others can also accommodate vehicular traffic. Here, we will highlight each product, listing the features, uses, pricing, and other helpful information.
What Are The Best Temporary Flooring Options Over Grass For Foot Traffic?
Portable Outdoor Tile
is a fabulous option for temporary flooring over grass! This is a popular product for those wanting to purchase temporary outdoor flooring to always have a quality product on hand, rather than having to hire a rental company to install one. This is truly one of the best products for temporary flooring over grass on the market.
These attractive 12x12 tiles are a great solution to go over dirt, grass, gravel, sand, concrete, or pavement. Made from durable and rigid plastic, this tile features a clip together design that makes a great DIY project. The tile features drainage holes for wet areas, is non absorbent, and it has an anti-slip surface texture. It comes in 3x3 feet sheets of 9 tiles, making for quick and easy installation. It transports on pallets and comes with a 1 year warranty.
This attractive and durable temporary outdoor flooring is very durable and works well in numerous settings and situations, including tent flooring and walkways, and it will hold its shape while conforming slightly to uneven ground below - even when placed under extreme weight. It's available in neutral black and gray colors - providing a clean, classic look. This temporary flooring over grass will cost about $3 per square foot.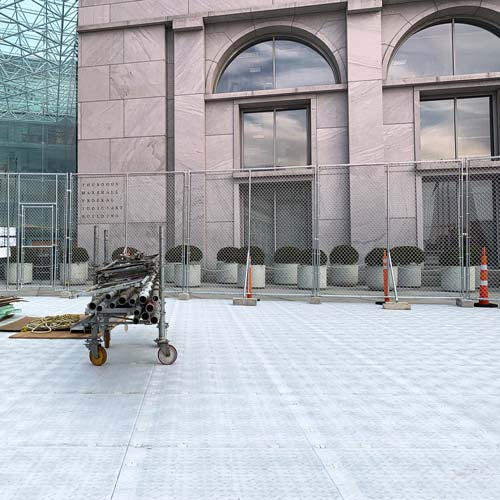 Matrax Light Duty Pedestrian Mats
are also great if you're looking for temporary flooring over grass. These temporary outdoor flooring mats have been engineered with aeration holes for use over natural grass to allow water, light and oxygen through them. They perform well for temporary walkways, flooring for tents and events, modular structure flooring, emergency medical structure flooring, disaster relief shelter flooring, stadium flooring, and ADA compliant beach access walkways.
Putting this temporary outdoor flooring to use is an efficient way to shelter sub flooring like turf and grass during events, too. It is made in the USA and has water drainage holes and a slip resistant diamond top texture.
This flooring's cam lock system results in a sturdy, solid flooring system that is easy to install. Optional ADA compliant ramps are available to allow for safe and easy movement on and off of the mats, and the flooring system is designed to combine with the more drivable Matrax 3.89 x 3.89 foot heavy duty panels.
Each of the temporary outdoor mats weighs about 30 pounds. They are made of 100% HDPE (high-density polyethylene plastic) and are UV treated and non-absorbent. The flooring has a compression strength of 225 psi and a usable platform area of 13.5 feet per tile. This product provides uniform temporary flooring over grass and will cost less than $9 per square foot.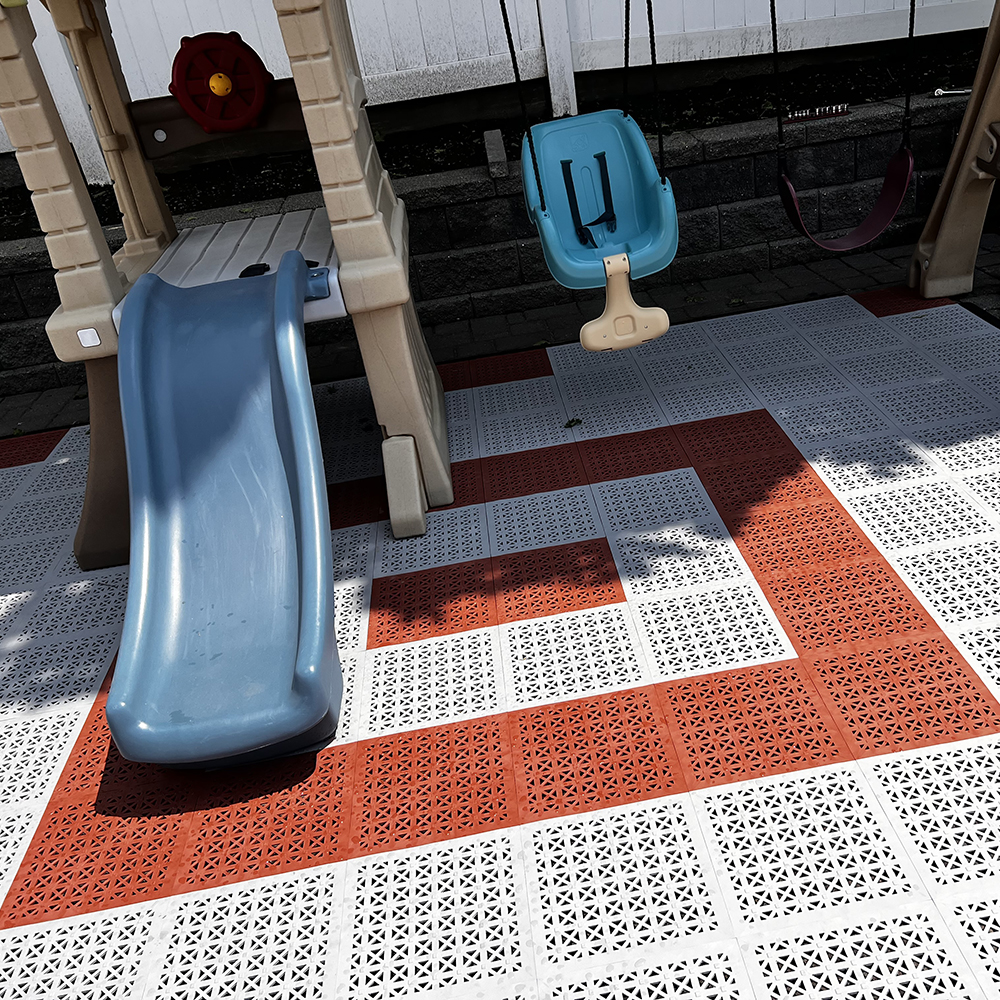 StayLock Tile Perforated Colors
, although traditionally used as pool or patio decking, also serves as temporary flooring over grass. Using these brightly colored tiles provides a fun and high performing temporary outdoor flooring option that is non-slip and allows for excellent drainage. These tiles are easy to install over just about any outdoor surface without glue or adhesives. They feature an active interlocking connector design that allows the tile to "float" over a subfloor or outdoor surface.
This 1x1 waterproof tile comes in many colors and is made in the USA. It's easy and fast to install with an active locking connector system, and it's simple to clean with vinegar and hot water.
As the only cushioned and flexible option on the list, it is a perfect outdoor play area. This system is designed to allow for superior drainage while offering a bit of fall protection. Once installed, the durable pvc plastic tiles will not separate unintentionally. This is a versatile and durable product that will perform well for many years, and at a price of around $5.60 per square foot, it's quite affordable.
What Are The best Temporary Outdoor Flooring For Vehicular Traffic?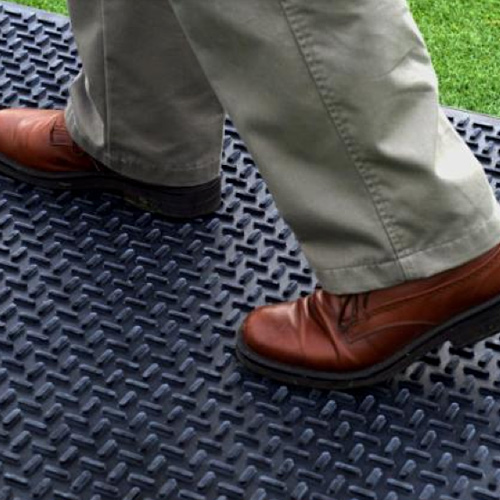 Black Diamond VersaMats
provide temporary flooring over grass that is robust enough to handle loads of foot traffic, construction equipment, and anything else up to 120 tons. Anywhere you need a temporary walkway or driveway that can handle heavy weight on top of it and a soft ground, like grass, beneath it, the VersaMats Diamond Foot 3x8 Foot Black mats represent the perfect solution.
This temporary outdoor flooring provides adequate protection for grass or turf by way of an easy to walk on and safe to work or drive on surface. These mats feature slip-resistant tread on an extremely rugged product. The diamond plate tread on the reverse side provides great traction for vehicles.
These mats are made of ½ inch thick recycled polyethylene plastic material that makes them among the toughest on the market. They can endure heavy rubber-tired or tracked vehicles. Although they may bend under heavy weight, they will not break, and they have a Shore A 100 density rating.
This product is suitable for extreme hot or cold temperatures, and will not absorb moisture. So, even on a rainy day or in a damp environment, it will maintain its integrity. The mats are made in the USA of the highest quality material and engineering processes.
Each of the mats weighs 65 pounds, so once in place, they aren't going anywhere unless you want them to when used for foot traffic. They have precise straight edges on all four sides, so you easily can fit the mats tightly together side by side and end to end. The mats come with a lifetime limited warranty, and they are just under $280 each, with each mat providing 24 square feet of coverage.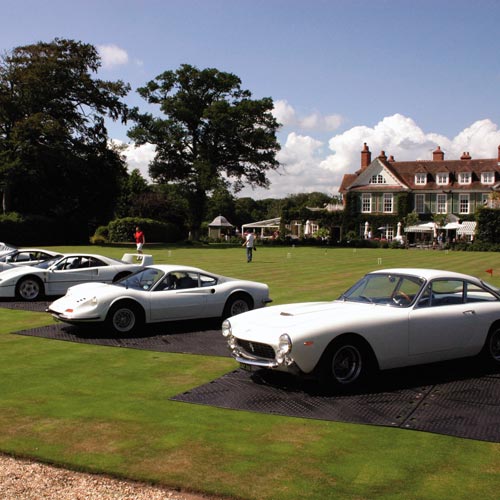 Finally, the
Liberty Ground Protection Mats
are another one of the best options for temporary flooring over grass, as it can endure loads up to 80 tons. They are made from 100 percent recycled high-density polyethylene (HDPE) and weigh 77 pounds each. They are ideal for both short term or long term projects.
Each large mat is 7 feet and 11 inches by 3 feet and 11 inches. They are ½ inch thick. They can be connected with a variety of connection systems to match specific weather conditions. This temporary outdoor flooring is suitable as a temporary roadway, work pad, storage area flooring, or pedestrian pathway. This solution delivers excellent protection to the sensitive ground in sport fields, golf courses, parks, and landscaped areas.
Each mat features a traction surface made of a broken pattern of rugged nubs which improves the grip and forward motion of vehicles. It also reduces sideway slippage - even in extreme weather conditions.
Each of these mats will provide about 29 square feet of coverage, and they will cost about $250.
Greatmats - For temporary outdoor flooring and temporary flooring over grass!
If you are planning an outdoor event such as a wedding, dance, or other parties, or, if your yard is about to become a construction zone, you will want the best temporary outdoor flooring products you can get.
Having your own products to provide temporary flooring over grass would come in handy any time you are planning an outdoor gathering and prefer a hard, sturdy floor that would provide a better footing than grass would.
Greatmats offers a wide variety of the industry's best options for temporary outdoor flooring over grass. From the options highlighted to numerous others, let Greatmats' products go to work for you!
With the best service, warranties, and unbeatable pricing, you can't go wrong with any of the options available at Greatmats. Simply reach out to the friendly and knowledgeable customer service agents who will help you determine the product or products right for you and your project.