How to Choose Turf for Playgrounds
By Paige Cerulli Created: April, 2018 - Modified: May, 2023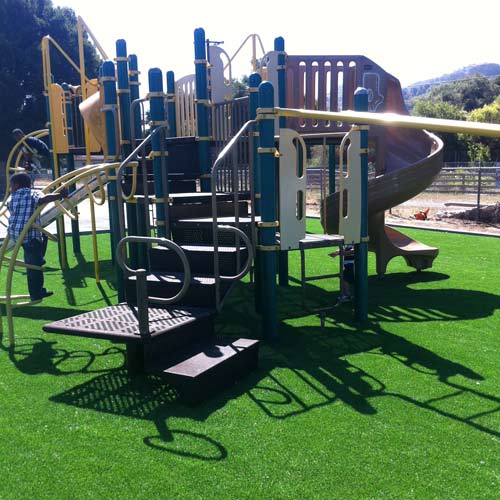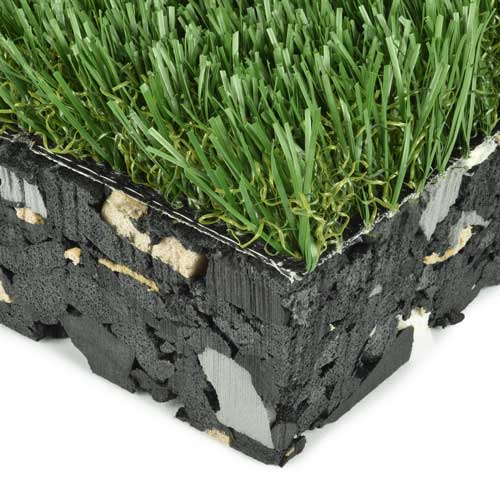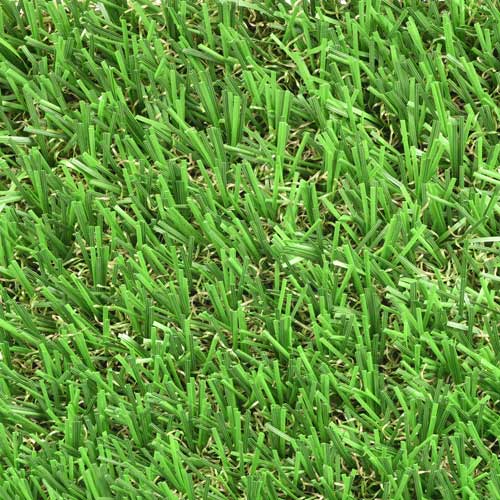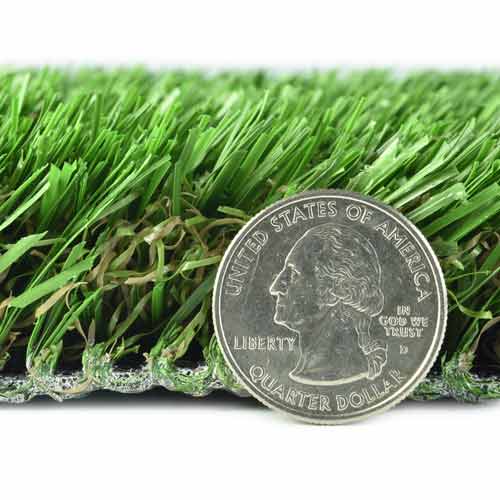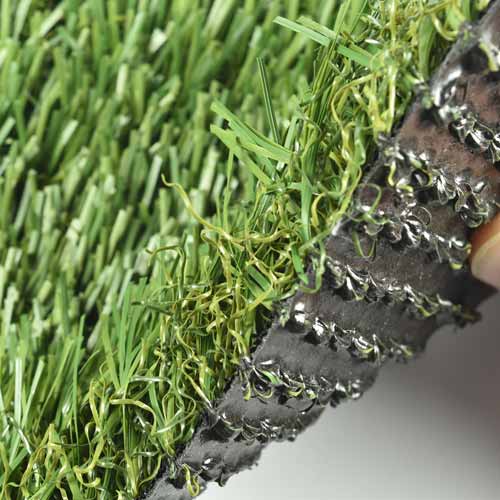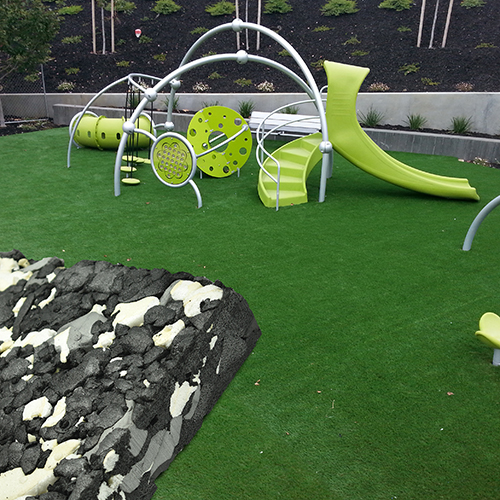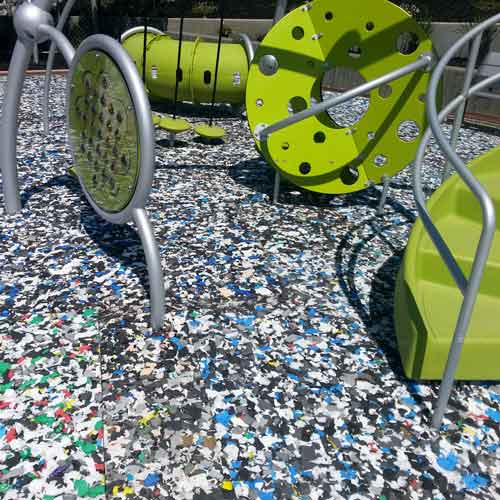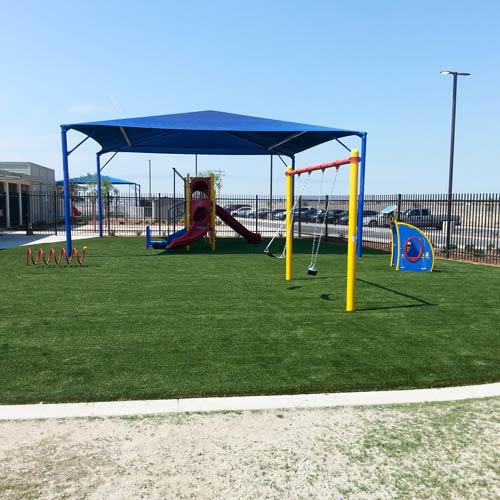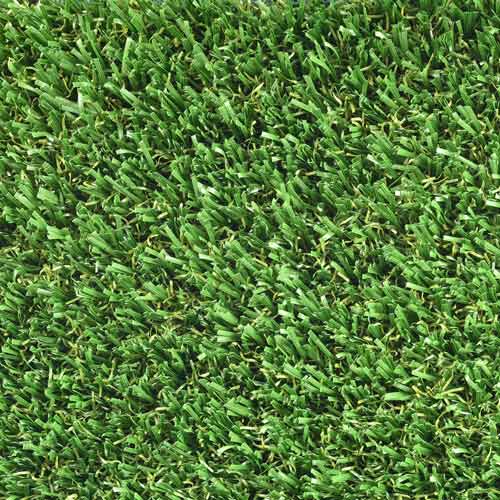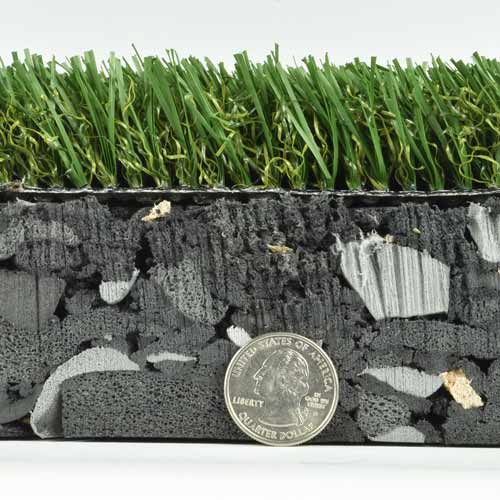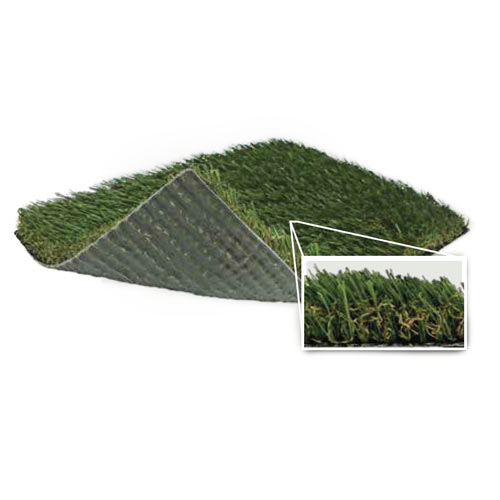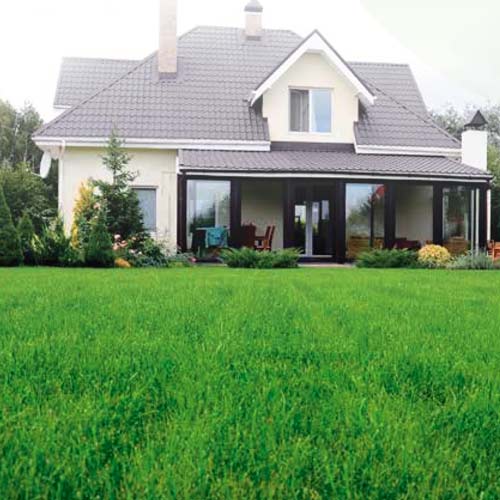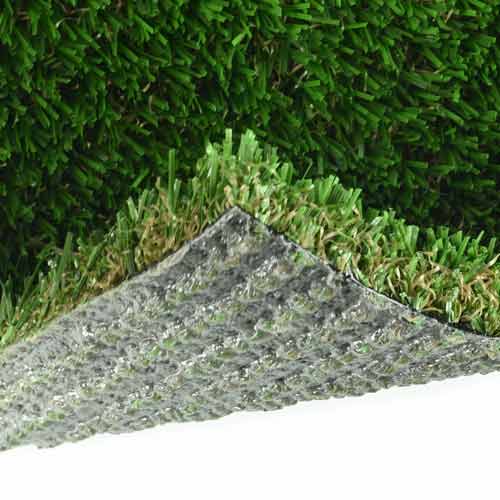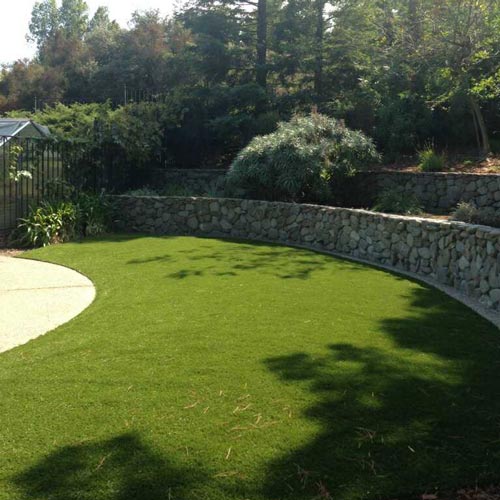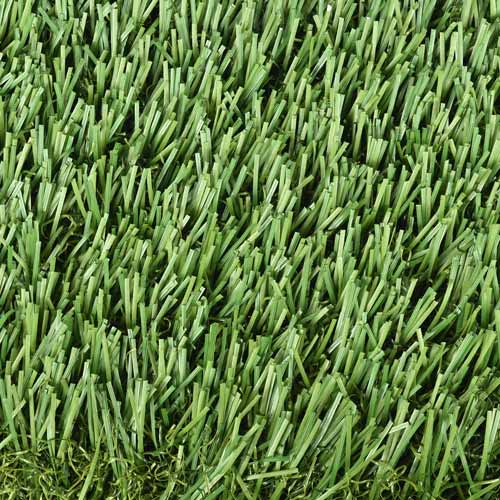 When you want a welcoming, eye-catching, and beautiful appearance for your playground, there's no better choice than artificial
playground turf
. This artificial grass for playgrounds adds versatility to your space without the hassle of growing and caring for actual grass. You'll have a distinctive and beautiful play space for kids, whether indoors or outdoors.
As you shop to buy artificial turf for playgrounds price, you'll find that there's a wide variety of products for you to choose from. How do you know which turf product is right for your project? We have the answers for you.
Why You Should Choose Playground Turf
Artificial grass is used for many projects, including sports fields, home landscaping, golf greens, pet areas, and more. This versatile product makes a great addition to playgrounds for a number of reasons:
Grass aesthetic: With playground turf, you can get the look and feel of grass without having to actually work with real grass. It makes for a beautiful, distinctive appearance that can help your playground to look well-maintained, welcoming, and unique.


Time saved: When you invest in fake grass for playgrounds, you'll be saving time in maintenance and upkeep. There's no mowing, fertilizing, or divot patching, so your grounds crew can focus on other projects that need attention.


Instant results: With playground turf, there's no waiting for the grass to grow. You can install the turf and start enjoying the space right away, and is much prettier then the average rubber tiles or rubber mulch. Artificial grass is ideal for projects on tight timelines, and it makes a great choice when your playground needs a quick refresh right before an opening or an event.


Money saved: When you consider what you'll spend maintaining actual turf in a playground area, you'll realize that investing in artificial turf can be a money-saving idea. From grass seed to mowers to fertilizer to the staff time it will take to maintain your grass, playground turf prices make a lot of financial sense in the long run.


Excellent drainage:Mud will be a thing of the past with artificial grass, and that's a huge advantage. Kids will be able to have accessibility to their play area right after rain because these products are designed to maximize drainage.


Comfortable surface: Our artificial playground turf options are designed to be comfortable and to provide a surface that feels natural underfoot. These products create a welcoming surface that children and parents are sure to enjoy and appreciate. And no more splinters from wood chips!


Year-round beauty: When you're working with genuine grass, the grass will only look attractive during the late spring, summer, and early fall. Brown grass isn't a great look for your playground, but with artificial turf you can enjoy the look of green grass year-round.


Durability: The products that we highlight here for use as playground turf are durable enough to withstand the foot traffic that busy playgrounds will see. This faux grass for playgrounds won't develop the divots, dead sports, and holes that traditional turf can develop. It's a more durable alternative that's perfect for playgrounds.
While playground turf is a great product, you'll need to make sure that you choose a product truly suited to your project.
How to Choose the best Artificial Grass for Playgrounds
As you explore the different playground turf options available, consider the following factors to help you choose the right product for your needs.
Pile height: The pile height of the turf can affect how the turf appears and how it feels underfoot. Shorter piles are often preferred for golf courses, while a taller pile makes for increased comfort and cushion.


Tiles versus rolls: Playground turf for backyard use is available in both tile and roll forms. Each form offers its own advantages. Tiles are more convenient and easier to move and install. Rolls cover larger areas more quickly, but are also heavier so you will need multiple people to help with transportation and installation.


Indoor versus outdoor use: Different products are suitable for different uses. Consider whether you'll be using the turf indoors or outdoors. You may find that different installation methods are needed for each option.


Fall height ratings: Some turf even offers fall height ratings. This is particularly valuable for playground turf since it means that the turf can help to minimize the chance of injury when a child falls from a particular height.


Installation method: Be sure to familiarize yourself with the installation method for each product you're considering. Some products need to be paired with fill for added cushion and stability.


Cost and budget: We offer playground turf at a variety of different price points. Be sure to factor in the cost of the product, as well as the cost of any fill needed as well as the installation cost when determining the overall cost of the project.
Our Recommended Artificial Playground Turf Options
Not sure where to start? We offer a number of surface options that are ideal for use for play equipment, and indoor and outdoor playgrounds. Here are some of our favorite options that are popular choices for playground use.
Play Time Playground Turf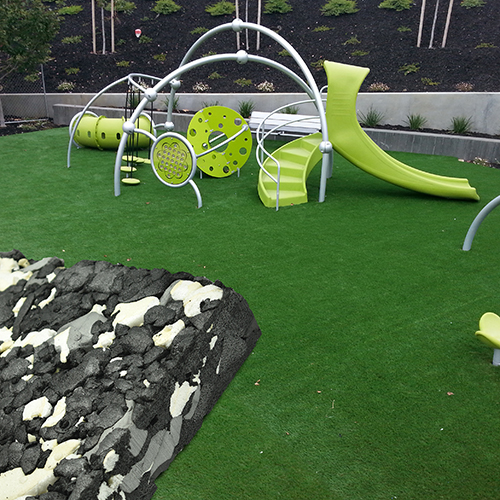 Looking for artificial grass for playgrounds that offers a fall height rating? Then
Play Time Playground Turf
is the right choice for you. This turf has a 2-inch foam base layer of playground turf padding that makes for a soft, comfortable surface, and it's even certified with a 9-foot fall height rating. This turf is preferred for playgrounds because of its forgiving foam base and its plush body.
You'll find that this turf reacts and performs naturally, giving you excellent performance and durability that can withstand the traffic that a playground may see. The rubber surfacing material lets rainwater drain right through, so kids can get back to playing again right after a storm. Because the turf offers thatch, you'll need less infill, which saves you both time and money. This is a safe, adds fall protection, beautiful and resilient playground flooring option.
Sof Step 200 Artificial Grass Turf Roll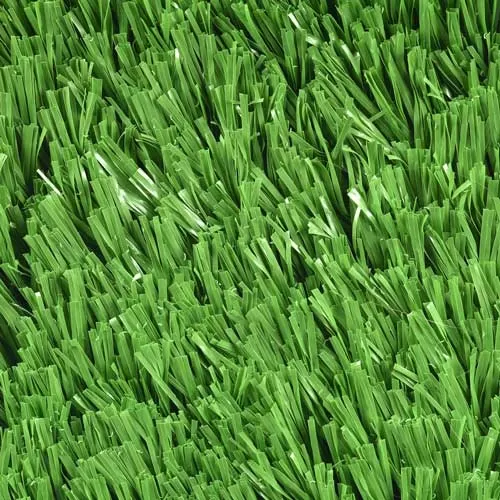 For a versatile turf that's designed to put in a top-quality performance, consider the
Sof Step 200 Grass Turf Roll
. This turf is a great choice for commercial playgrounds, with its soft feel. Designed for improved durability, this turf roll creates an impressive look that is easy to maintain.
This turf roll can be installed indoors over concrete, as well as outdoors over dirt. It's been UV treated, so it will retain its color over time, even when exposed to harsh weather conditions. With a 2-inch-high pile, this synthetic turf is a great addition to any playground or play space.
Endless SummerArtificial Grass Roll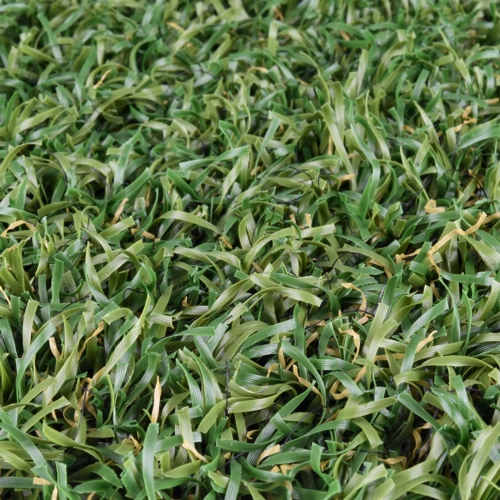 Looking for a play surface that closely resembles genuine turf? The
Endless Summer Artificial Grass
might be the right option for you. This artificial turf has a 1-9/16-inch-high pile for a natural appearance that offers plenty of comfort, too.
This high-quality turf is designed to be easy to clean, saving you time and keeping your playground looking great with low maintenance. It's created to be highly durable, and can withstand years of wear and tear from playground equipment and running around, so kids can enjoy your playground for years to come.
La Jolla Artificial Turf Roll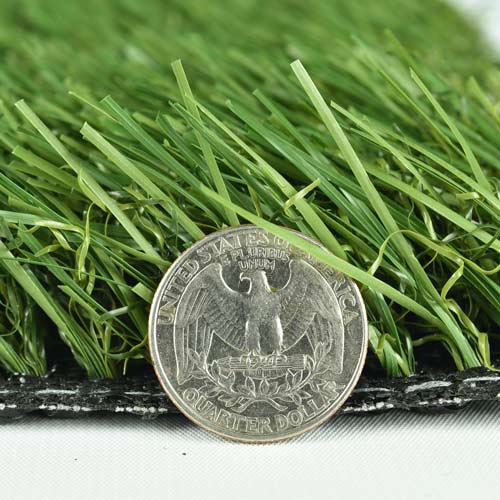 The
La Jolla Artificial Turf Roll
is another great option for playground installations. This turf is extremely durable, comes in a green color option, and can be used both indoors and outdoors. It's backed by a 5-year limited manufacturer warranty and is made right here in the USA. It is also great for ADA accasible spaces.
This synthetic turf is great for getting the cushioning of rubber flooring but the benefit of artificial grass. It features a 1.75-inch yarn height that makes for a product that closely resembles natural grass, making it a great safe playground option. The thatched pattern also adds plenty of unitary body to the turf, making it look and feel full while reducing the amount of infill that you need to use.
Maintenance costs are almost nonexistent for this turf roll. Rainwater will help to rinse the fibers off, keeping the turf looking clean and fresh. You can also use a broom or a rake to fluff up any matted fibers.
Choosing Your Artificial Turf for Playgrounds
When it comes to choosing your playground surfacing options you're sure to find plenty of suitable playground surface material right here at Greatmats. If you have questions about a product, please contact our customer service team. Our knowledgeable customer service representatives would be happy to discuss the different products available and can help you to choose the product that's just right for your playground project.