5/8'' Foam Play Mats at Lakes Area Jump4Fun Indoor Amusement Center
By Brett Hart Created: April, 2019 - Modified: October, 2023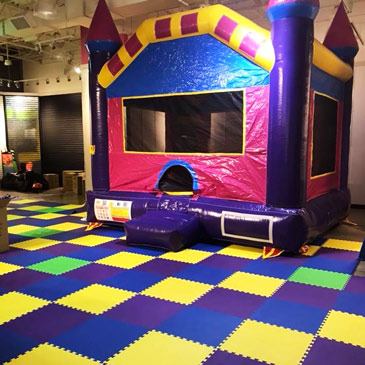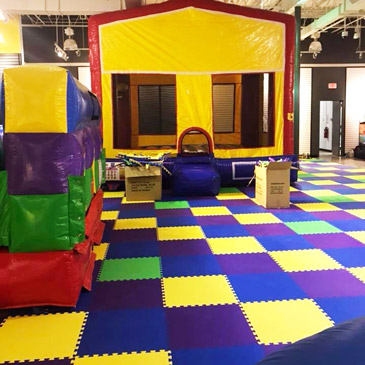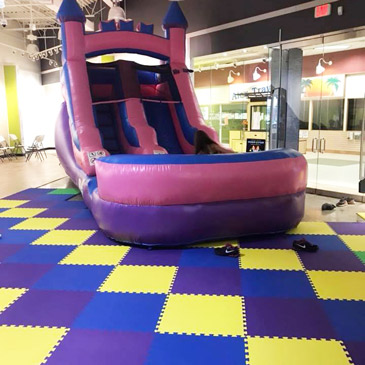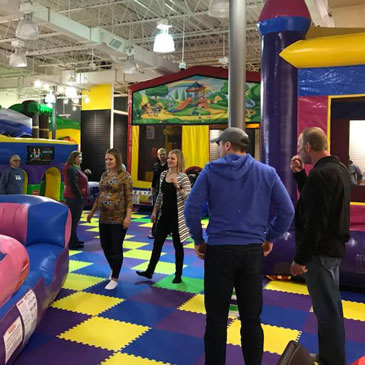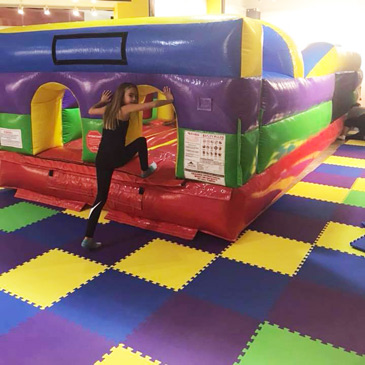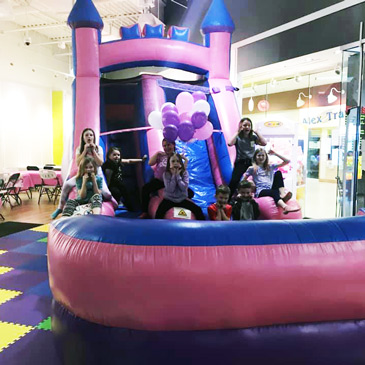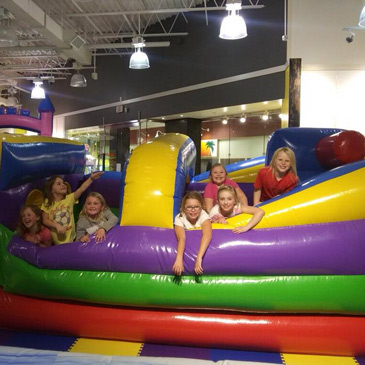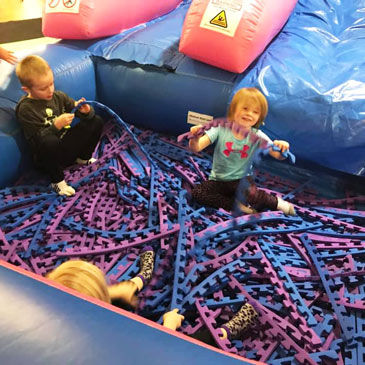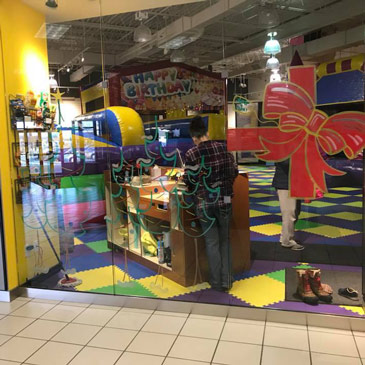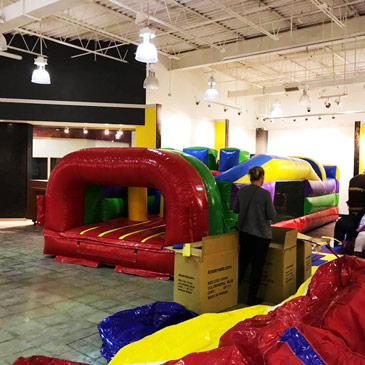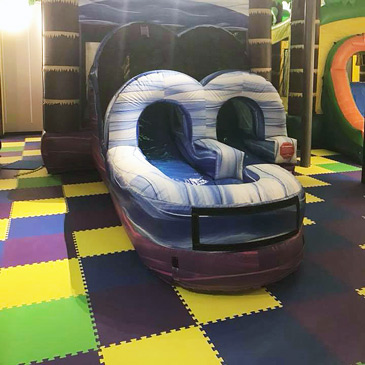 Indoor entertainment opportunities are necessity in places like Alexandria, Minnesota, where five months of the year, the average temperature is around or below freezing temperatures.
That's why Jennifer Nowak of Lakes Area Jump4Fun Inflatables decided to jump on the requests of her bounce house rental customers and open the Lakes Area Jump4Fun Indoor Amusement Center in 6,600 square foot space in Viking Plaza Mall less than a year after starting the business with her husband.
One concern they had about opening an amusement facility was the safety of their clients.
Finding The Best Indoor Play Area Flooring
"I searched and searched forever online for flooring and we looked at all different kinds of options," Nowak said. "We really liked the foam flooring."
Wanting to make purchases close to home, they found Wisconsin-based Greatmats.com and opted for Greatmats'
5/8 Inch thick premium interlocking foam mats
.
Nowak said thickness and color options both played into their decision to purchase these mats.
"We had to have at least that for thickness, and we didn't want it too thick," she said. "New stuff comes in on rolling carts. We didn't want it to be where we couldn't bring new stuff in without having to take the flooring out."
As for colors, they were looking to match the colors of not only the bounce houses, but the walls and decor of their facility as well. With Greatmats offering 15 different color options of their premium foam puzzle mats, the Nowaks were able to match their theme perfectly with a blend of Lime Green, Yellow, Royal Blue and Purple mats.
"I love the way they look," Jennifer said. "We had no idea what it would look like until we laid them out. We have a lot of lime green everywhere. It matches awesome in here.''
With the EVA foam being so soft, she asks people to remove their shoes before walking on the foam.
"It's a gym floor," she said. ''We've had a lot of compliments. We love it, and all of our customers love it. They come in and take off their shoes and are, 'Oh, this flooring is awesome. It's soft on my feet.' They don't get sore feet like walking around on a cement floor."
As it turns out, the Indoor Amusement Center is already outgrowing its space after just 4 months and the Nowaks have plans to move into a 22,000 square foot facility where they'll be adding even more Greatmats foam floor tiles.
Jennifer Nowak
Lakes Area Jump4Fun Indoor Amusement Center
Alexandria MN 56308