Playground Swing Mats: Choosing the best surface for under swing sets
By Paige Cerulli Created: July, 2018 - Modified: August, 2023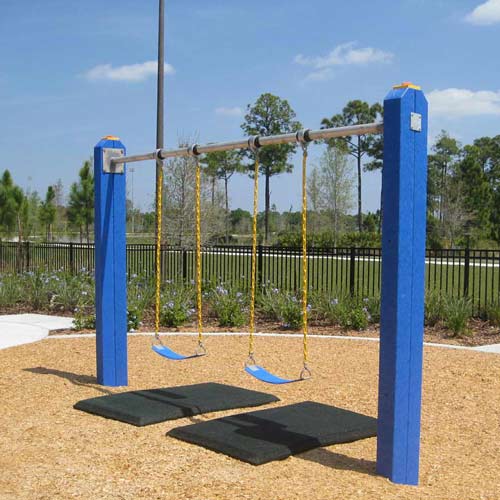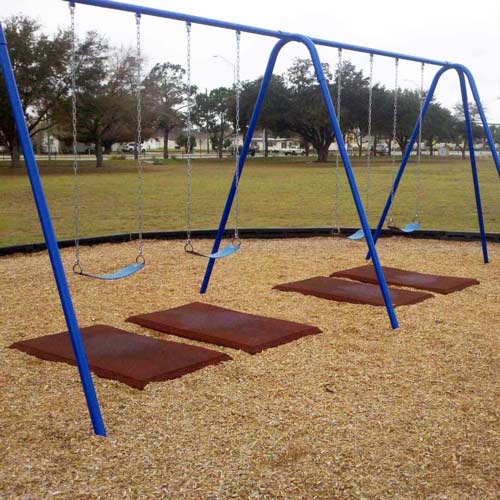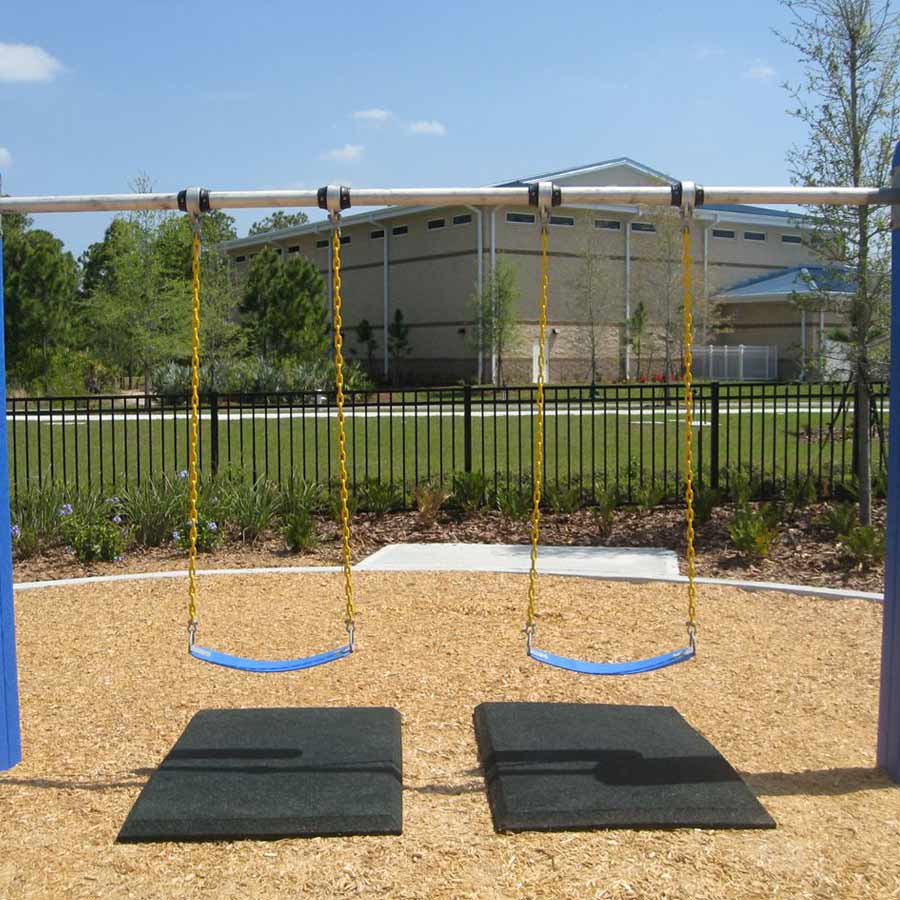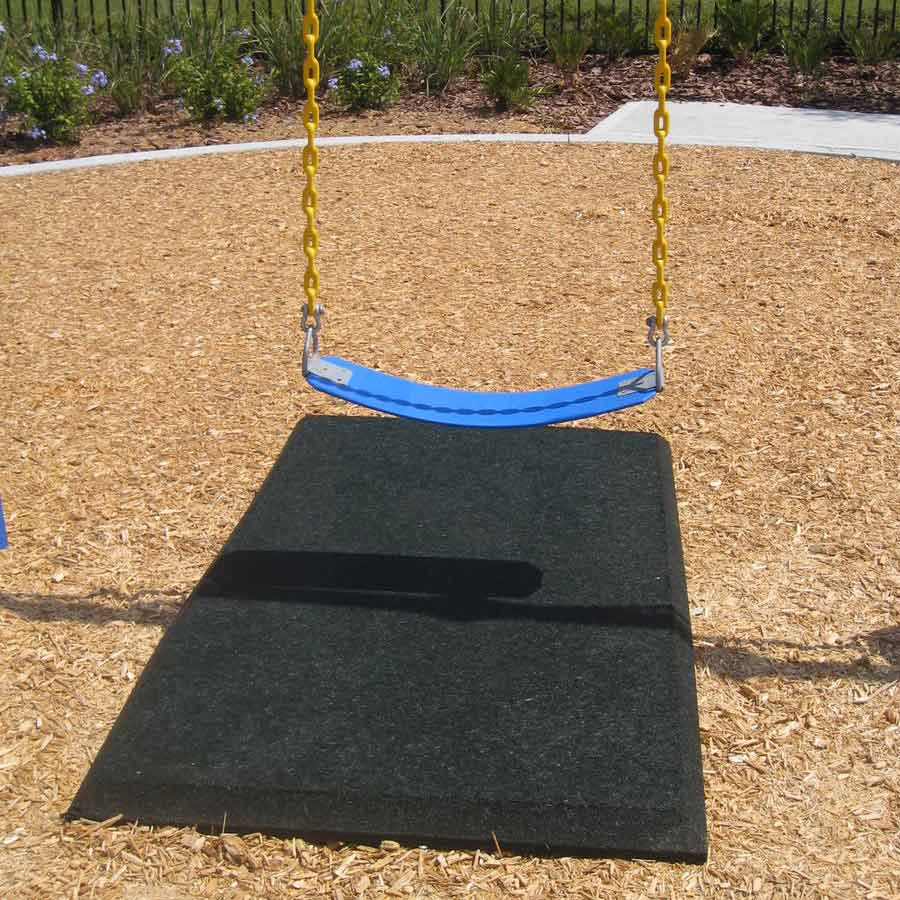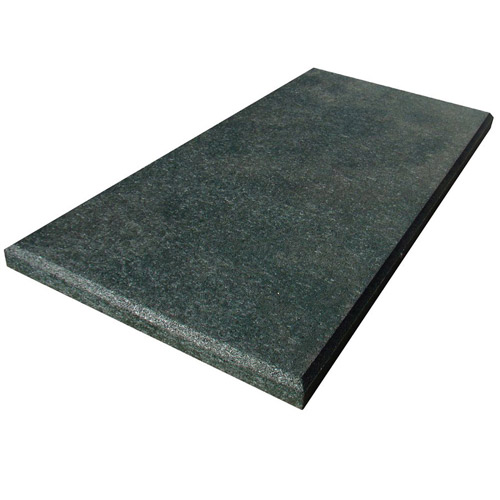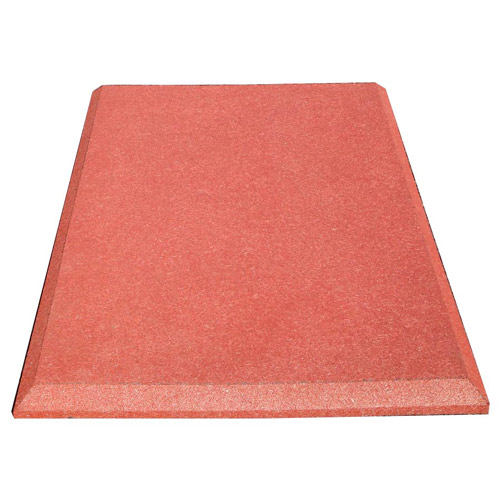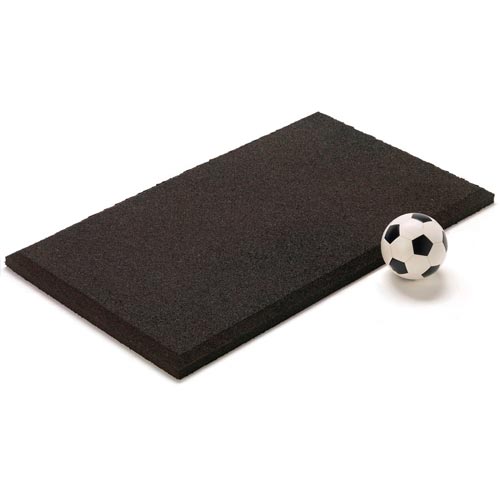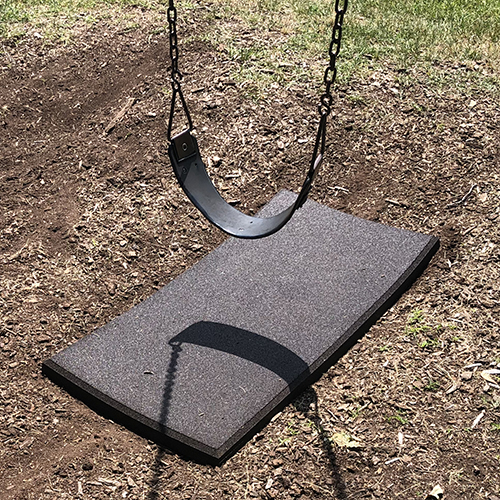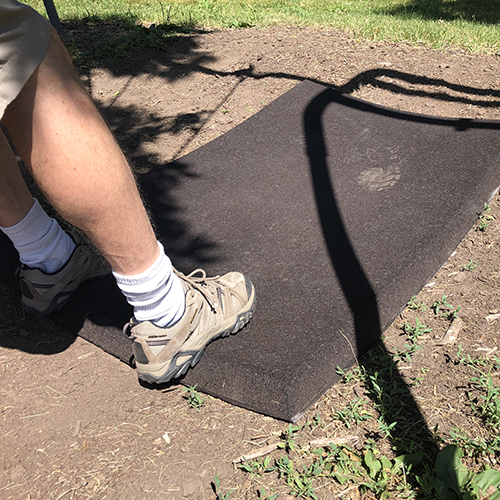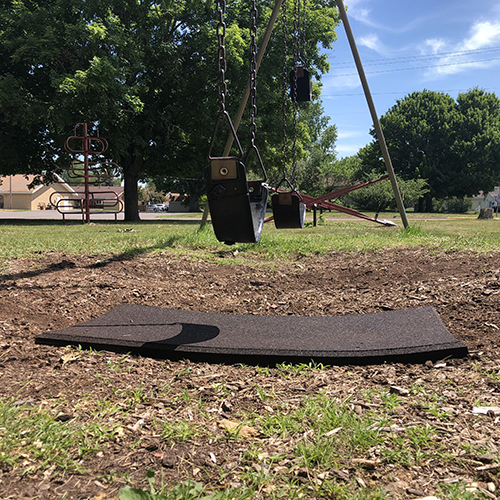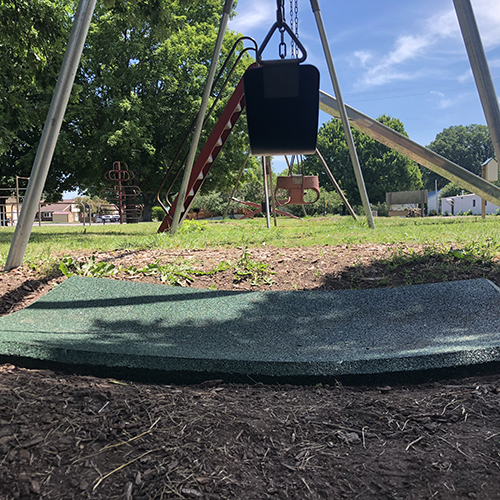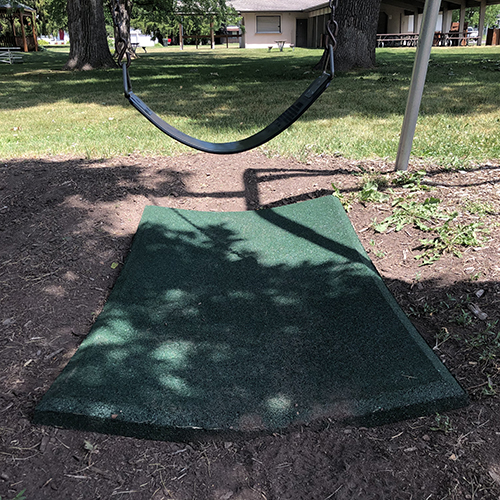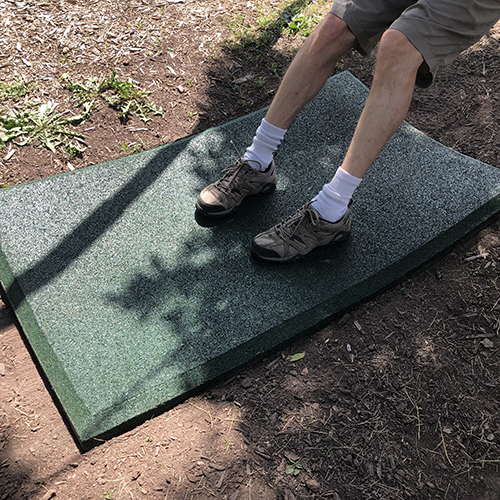 On playgrounds and even in your own backyard, chances are the swing set is one of the more popular and heavily-used pieces of equipment. With heavy use, though, the ground beneath the swing set can gradually be worn away, leaving deep pits or ruts that are not only dangerous but can become muddy, as well. Specialized swing set flooring can help to prevent this from becoming an issue.
Choosing the Right Swing Set Flooring
When it comes to choosing the ideal swing set surface, playground swing mats tend to be the most practical option. These mats can be laid directly underneath the swings, so as kids drag their feet to stop or push off to start, they're making contact with a solid surface. Whether your surrounding flooring is mats, crumb fill, wood chips, sand, or some other loose fill, playground mats for under swings can help to keep it in place.
Swing set mats are popular for many different reasons. They're designed to be durable while also being forgiving, in case of a fall. Because they make up a solid surface, they can greatly reduce the amount of maintenance that you need to perform. This not only saves you labor costs but also means that you don't constantly have to replenish your loose fill in order to keep the surface beneath your swings covered.
Buying Playground Swing Mats
Playground mats are a wise investment for many reasons. Ready to start shopping for the perfect swing set flooring for your playground or even for your own backyard? Here are our two favorite options.
Swing Mat Playground Mat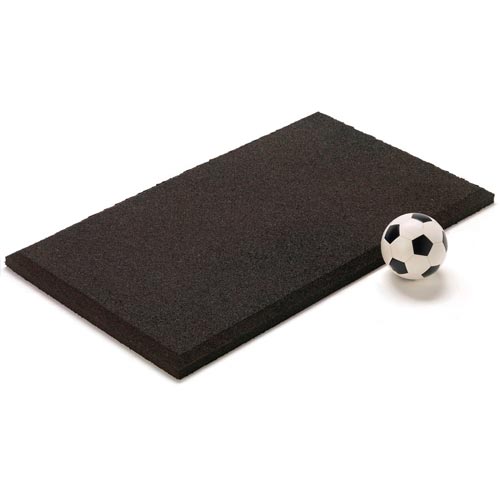 For schools, public playgrounds, and other areas that will see heavy use, the
Swing Mat Playground Mat
is up to the challenge. This highly durable mat is rated for outdoor use and also has a 4-foot ASTM fall height rating for increased safety.
These playground mats for under swings are made from 100% recycled rubber approved by the EPA, and measure a full 2 inches thick for superior ground protection and durability. They have a beveled edge which makes for a smooth and safe transition onto and off of the mats.
The Swing Mat Playground Mat makes for a great playground surface for underneath swing sets in busy areas with lots of traffic.
Blue Sky Fatigue Swing Mats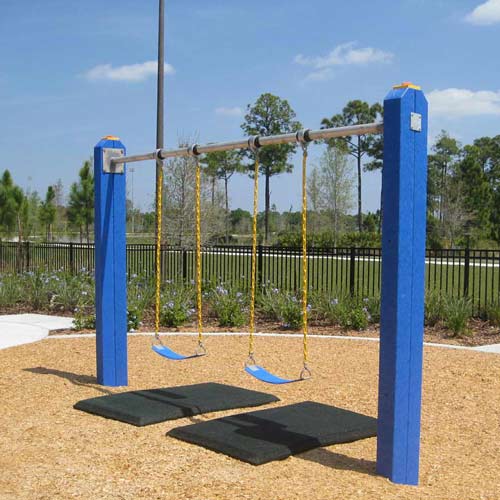 Offering superior durability and cushion, the
Blue Sky Rubber Swing Mats
are practical and comfortable. They're made of solid rubber and offer a Shore A 50 material hardness rating. The mats feature a 5-year manufacturer's warranty and are suitable for outdoor use.
These playground mats for under swings aren't just durable - they're comfortable, too. Their 3x5-foot measurements mean that a single mat provides plenty of coverage underneath and in front of a swing set, and the 80-pound weight ensures that each mat will stay put, even when dry laid.
Choose from four different colors to match your existing playground's color scheme. In addition to being suitable for use under swings, these mats can also be positioned at the base of slides, and also double as workstation anti-fatigue mats.
Considerations When Buying Playground Mats for Under Swings
When you're buying playground swing mats, you'll want to consider a few different factors in order to buy the product that's best for you.
Amount of traffic: How much traffic will your playground see? If you're building a public playground or a playground for a school, then look for a product with the durability needed to withstand a high amount of traffic and use. Some mats have impressive manufacturer warranties lasting 5 or even 10 years.


Mat size: How large a space do you want the playground mats to cover? Mats come in different sizes, and you can put mats end-to-end to create a larger area. However, larger mats have the benefit of being heavier and less likely to shift around.


Mat properties: Consider whether you're looking for a mat simply to protect the ground, or if you're looking for something that can help to keep kids safer. If safety is a priority, then look for a mat with an ASTM fall height rating to help reduce the chance of injury in the event of a fall.


Dry laid or secured?: Many swing mats are designed to be dry laid, but mats can be shifted around because they're not secured to the ground. If you're looking at a mat that will be dry laid, then look for a mat that's thick and heavy in order to keep it from being moved.


Maintenance: Always make sure that the mats you purchase are easy to maintain. Most mats can be swept off and mopped with a neutral household cleanser.
If you have questions about which mats are right for your playground, we're here to help. Please contact our customer service representatives for quotes, product samples, and help in choosing the product that's just right for your needs.