What Is Fall Protection Flooring?
By Kyle Schurman Created: March, 2021 - Modified: August, 2022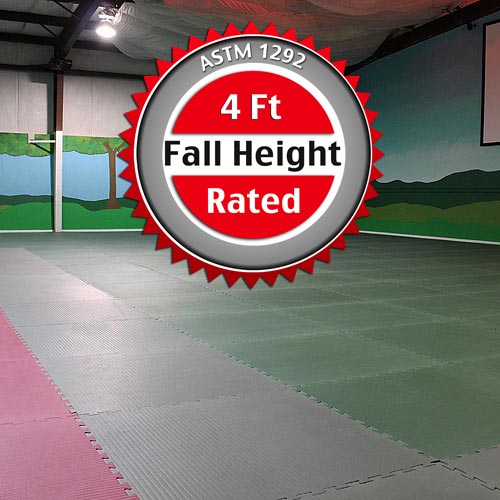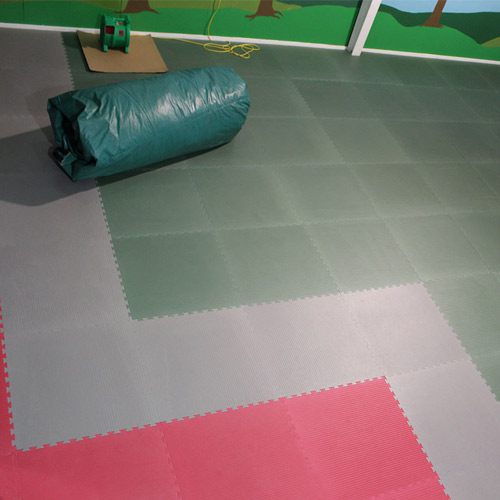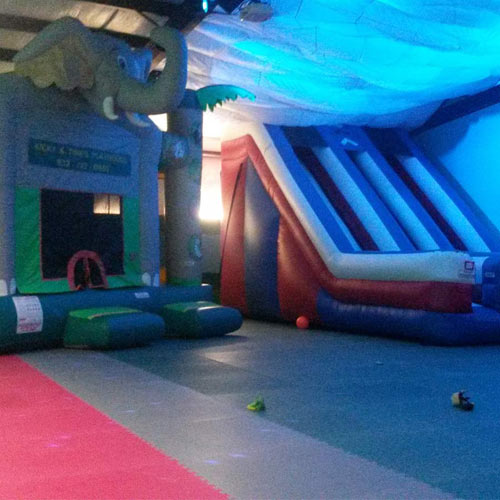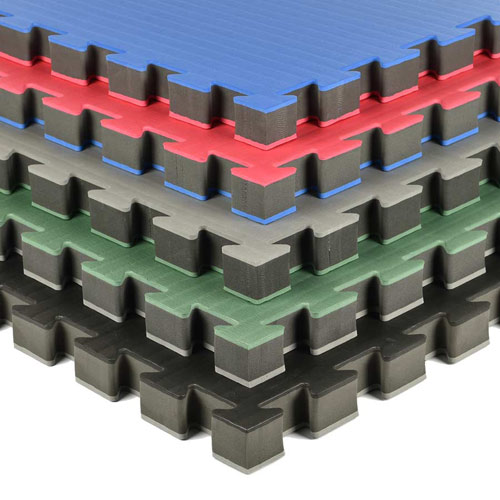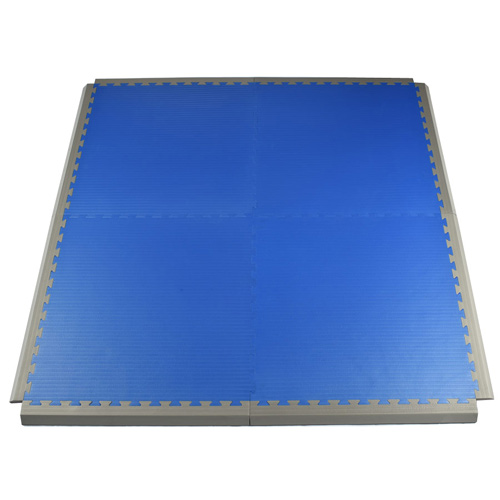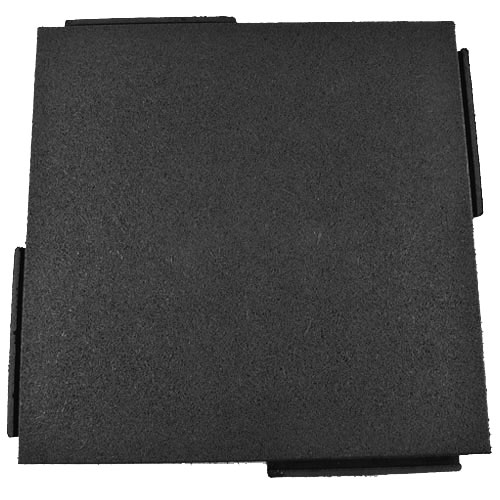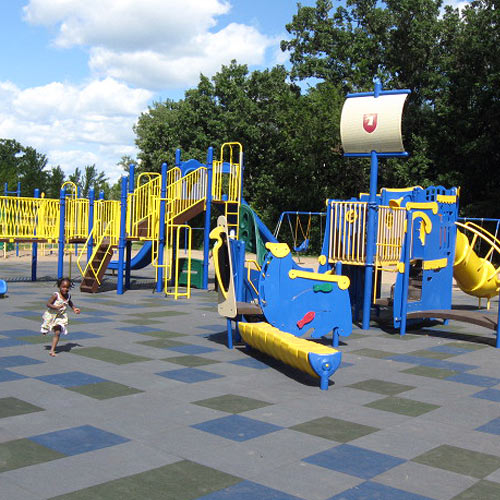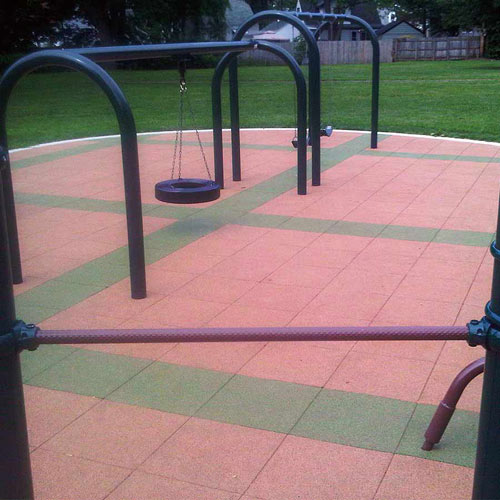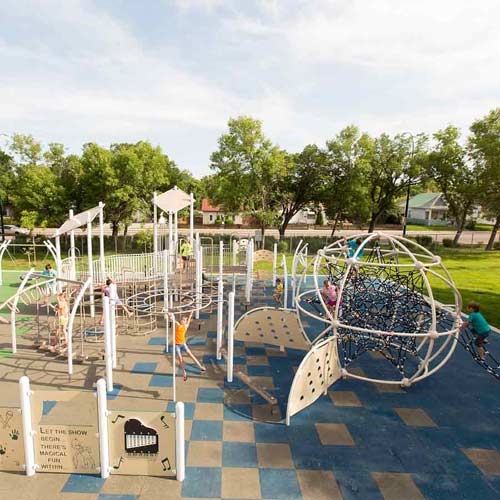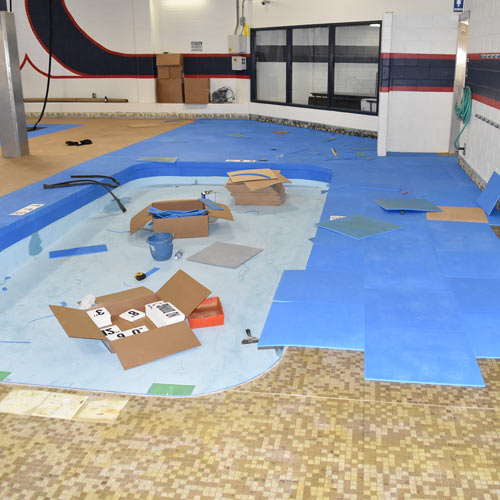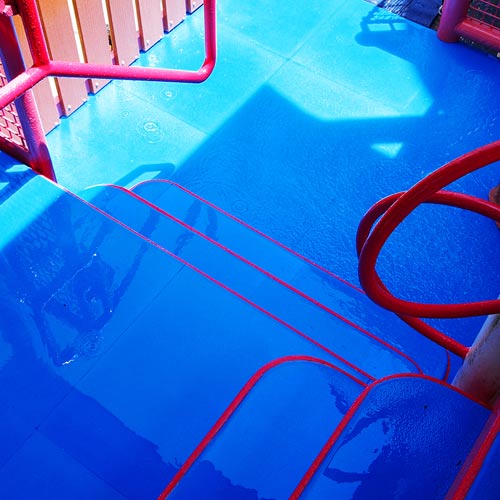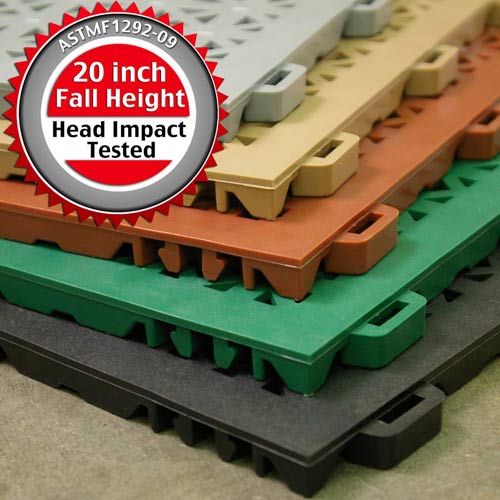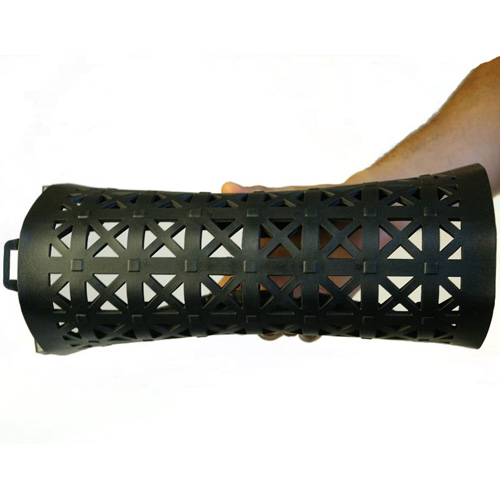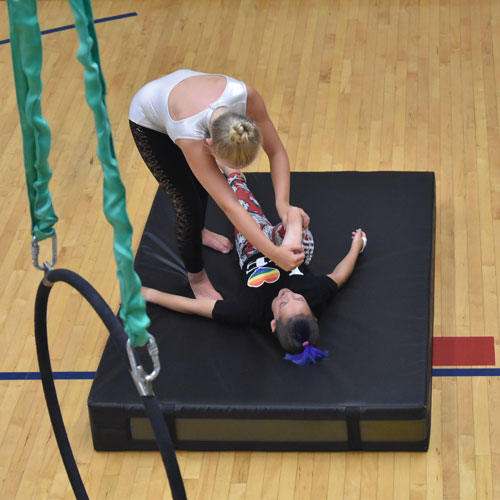 Fall protection flooring guards kids,
elderly people
, and any age of person in between against suffering severe injuries when falling. The flooring has cushioning properties designed to protect people from head injuries if they fall from certain heights, such as at a
playground
, providing shock absorbency.
Different materials and thicknesses in protection flooring provide varying levels of cushioning. Because of the wide variety of fall protection materials available, installers can provide safety measures for both indoor and outdoor activities.
Businesses, organizations, and even homeowners can make use of fall protection flooring in a number of different locations, including:
Under indoor and outdoor playground equipment

Toddler or preschooler playroom at the home

Athletic facility

Cheerleading or gymnastics studio

Nursing home

Rehabilitation facility

Physical therapy facility
How Does Fall Protection Flooring Receive an ASTM Rating?
ASTM (American Society for Testing and Materials) International is a rating organization that tests a number of different materials and products for safety, including fall protection flooring.
With flooring, ASTM uses the critical fall height measurement to determine the safety rating for the flooring. Different materials, designs and thicknesses of flooring or mats are assigned an ASTM a fall height rating after testing.
The fall height rating measures the greatest vertical distance someone could fall onto the flooring without suffering a severe head injury. Fall height ratings generally range from around 1 foot to 10 feet or more.
If a child is standing at the top of a slide, and the child's head is 6 feet from the ground at that moment, the flooring would need to provide a 6-foot fall height rating to be safe.
What Is the Best Low Impact Fall Protection Flooring?
In areas where climbing equipment is not in use, fall protection flooring with a fall height rating of 4 feet or less should provide the safety needed for children and toddlers, whether they're running near a pool or using toddler-sized playground equipment.
Some customers choose these low impact flooring options as an underlay when they want a vinyl flooring design, but they need cushioning underneath it to protect against falls.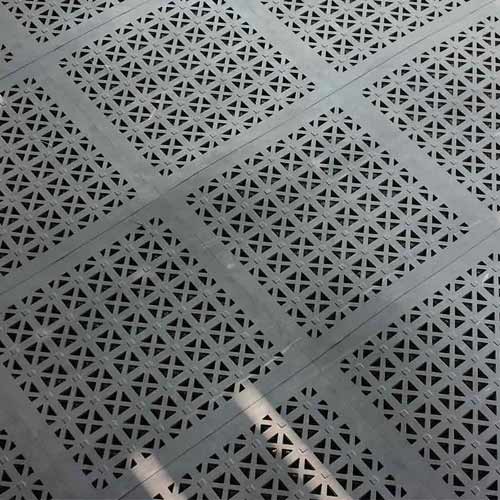 The StayLock Perforated Tile is an excellent choice for outdoor installations, as the 9/16-inch thick tile has perforations that run all the way through its thickness, allowing rain water to drain away quickly from the surface. Customers can use the tile indoors, too, if desired.
With a 20-inch fall height rating, these PVC plastic tiles will protect more against a trip and fall on the ground rather than a fall from large climbing equipment at a playground. For that reason, it is popular for customers to install them as a pool surround type of flooring, as the perforations drain away splashed water from the pool, reducing any slipping hazard. They use an interlocking system to simplify the installation.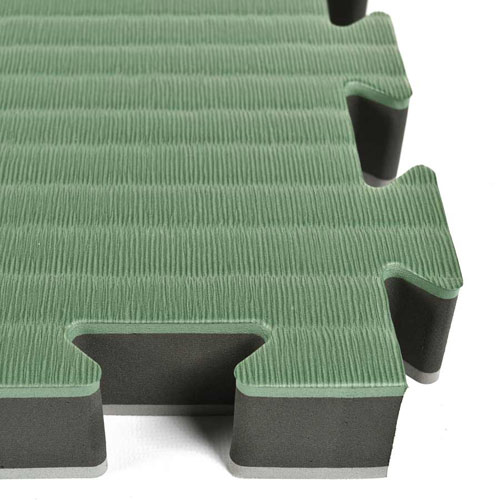 For indoor use in a protective tile, the Indoor Playground Flooring Tile model is a popular choice, as it has a 4-foot ASTM rating. For an indoor play area where children may sometimes trip as they run, this foam tile should keep them protected from head injuries.
The foam measures approximately 1 1/2 inches thick, which delivers a high level of cushioning for many different indoor activities. A nursing home or rehabilitation facility may use these in a workout area where falls are a possibility as well.
What Is the Best Flooring for Large Playground Equipment?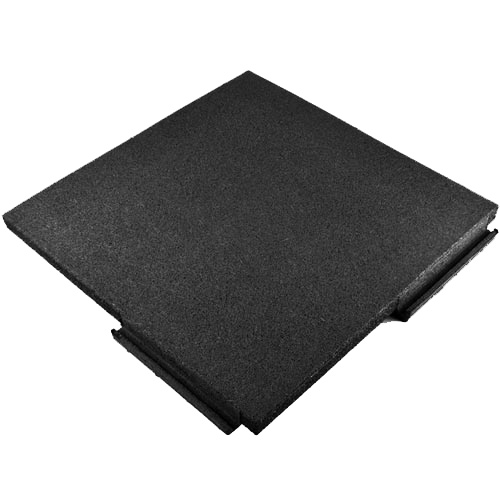 In areas where climbing equipment is present, the 5 inch thick Sterling Playground Tile offers a 10-foot fall height rating, delivering an excellent level of protection. The tiles interlock and glue together, ensuring the tightest fit and the most stable playground surface possible.
This durable rubber tile gives plenty of cushioning to protect against falls, while also offering some of the best levels of durability available in an outdoor playground tile. These 2x2-foot tiles carry a limited lifetime warranty.
Can Fall Protection Flooring Help Athletes Like Gymnasts and Cheerleaders?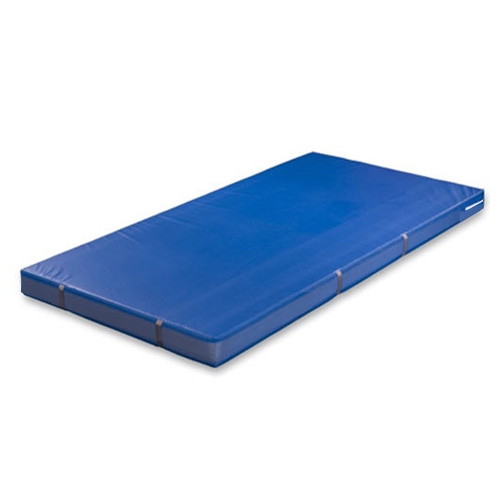 Athletes working on stunting, tumbling, or other off-the-ground moves for gymnastics or cheerleading need a highly cushioned mat to allow for safe landings and injury avoidance. Safety Gymnastic Mats are a popular choice among studios and facilities for these use cases.
These mats, which are available in more than a dozen colors, use a heavy duty vinyl cover to provide stability and an 8-inch thick polyurethane foam inside to absorb shock.
Should the athlete make a mistake during practice, an awkward landing can still be safe with this style of cushioned mat in place. Having a cushioned mat also allows the athlete to work on the skill many times in a practice session without having sore joints from repeated landings on a hard surface.