Blue Sky Rubber Playground Tile Colors 2.75 Inch x 2x2 Ft.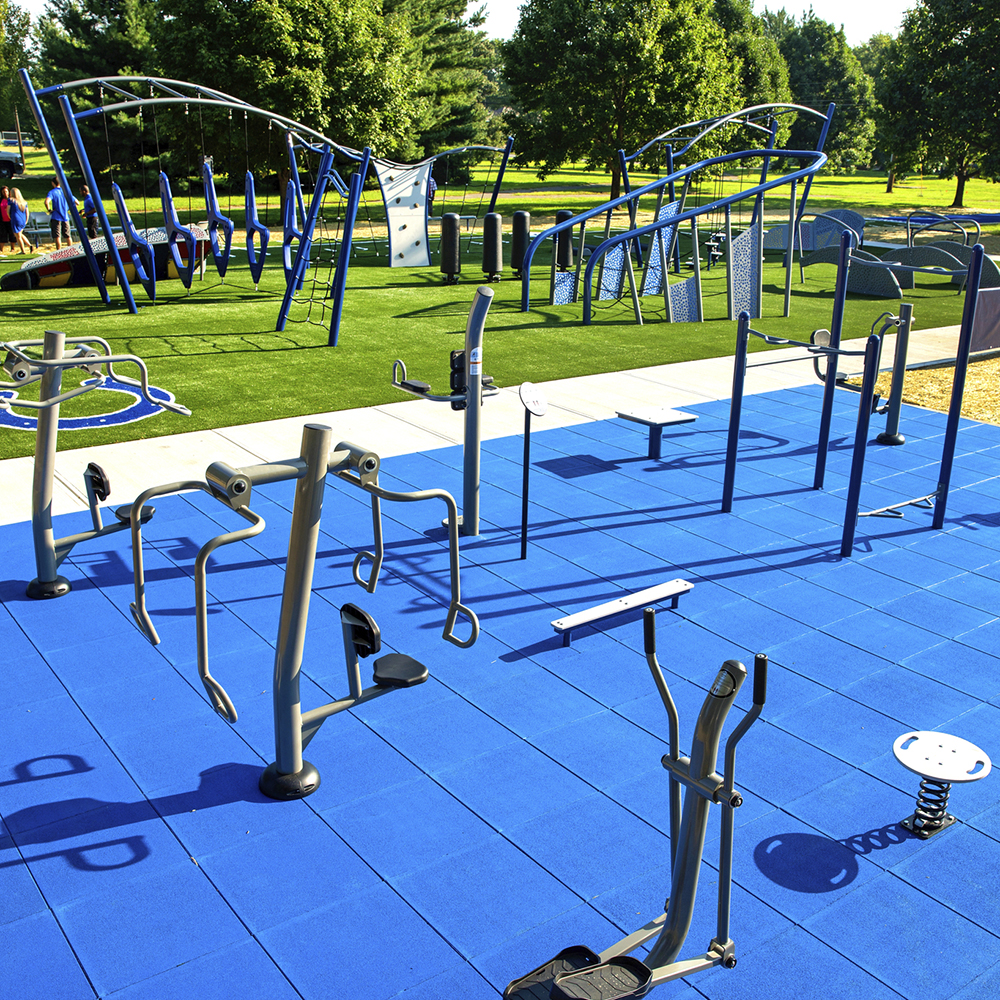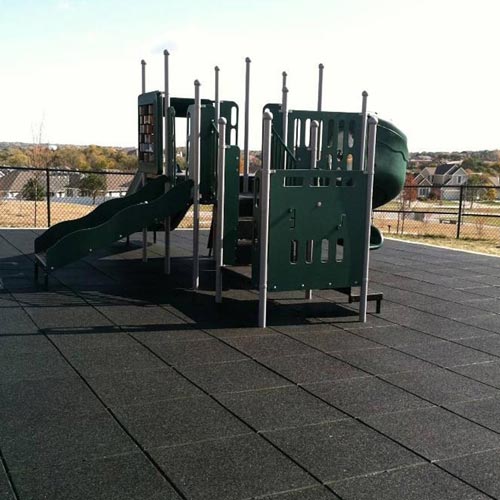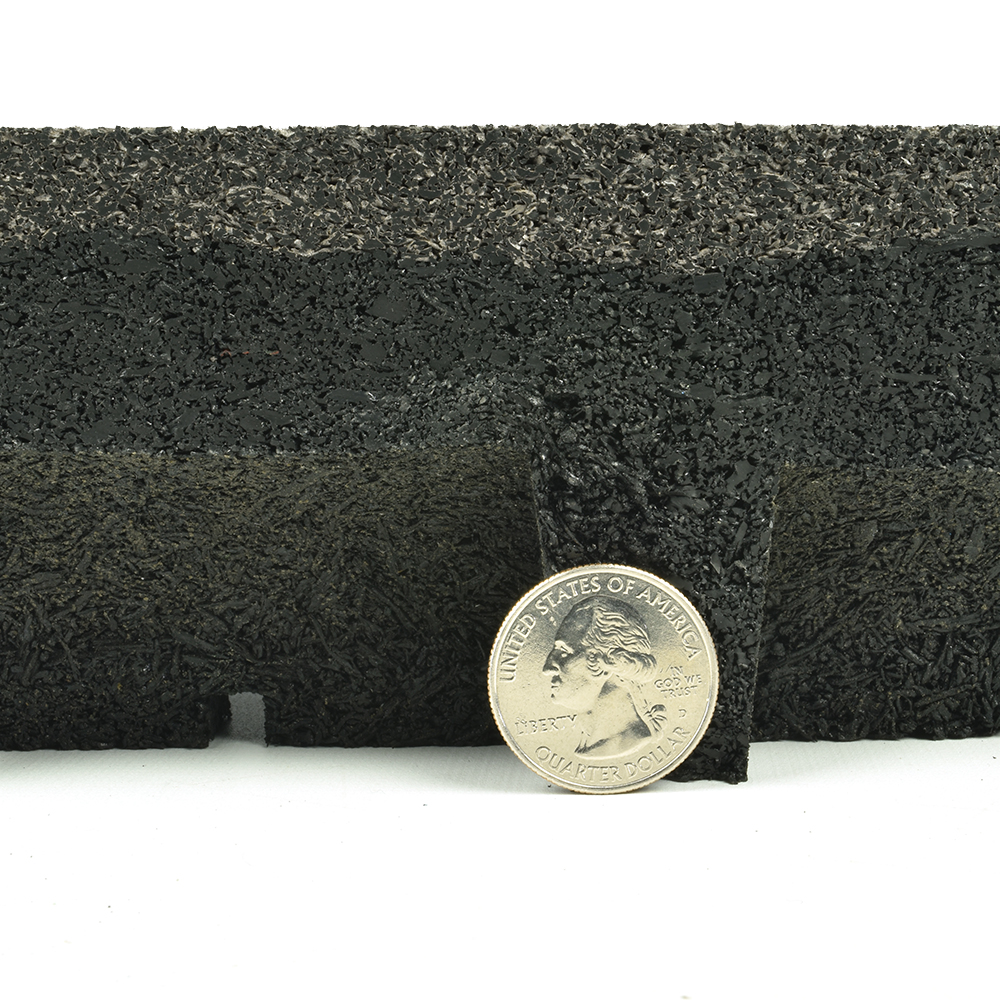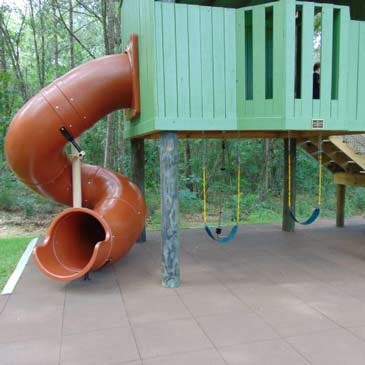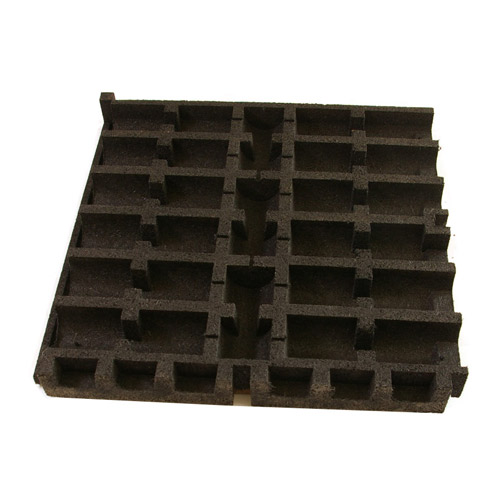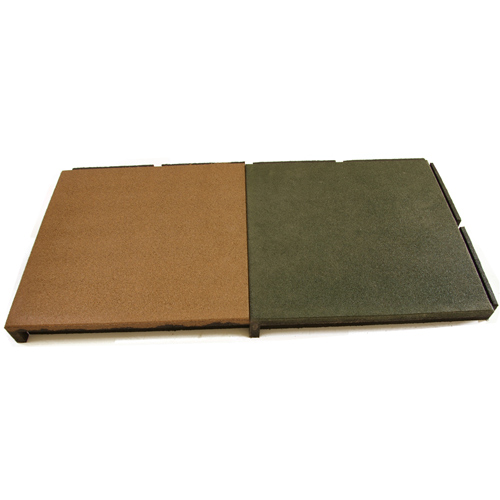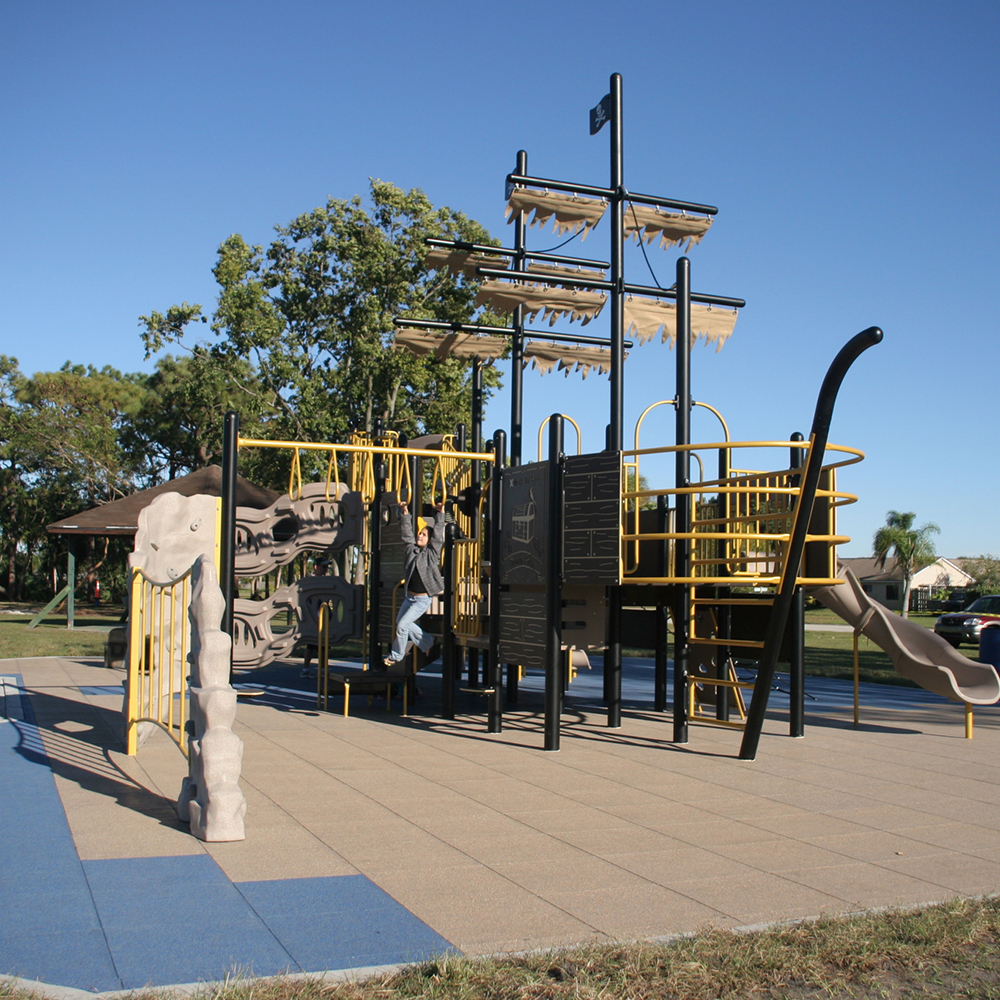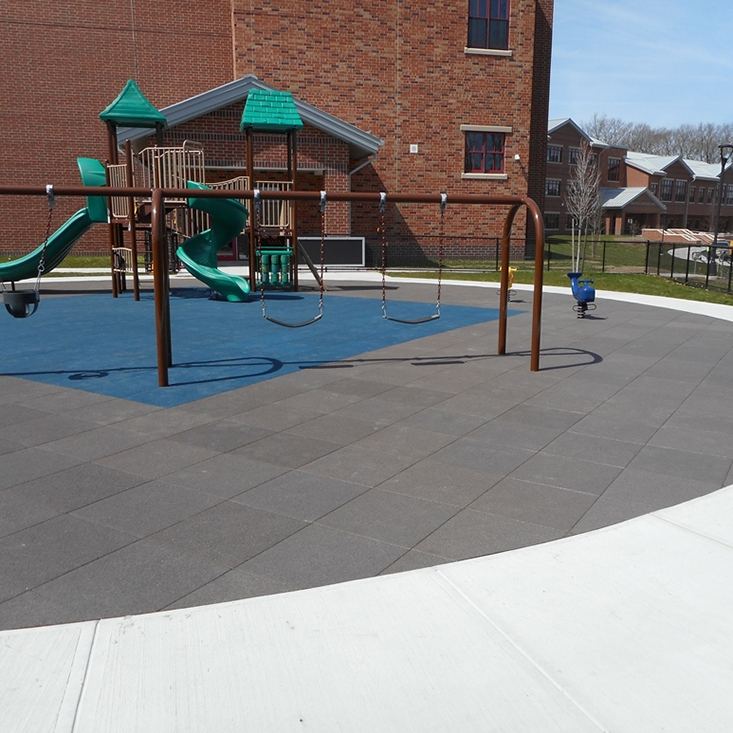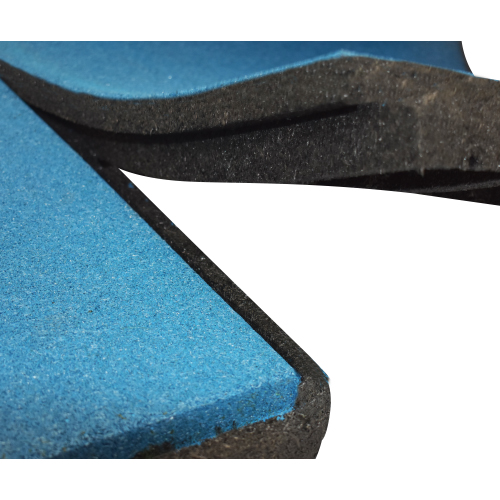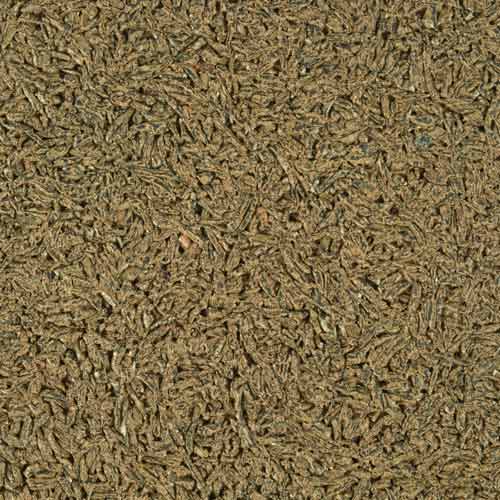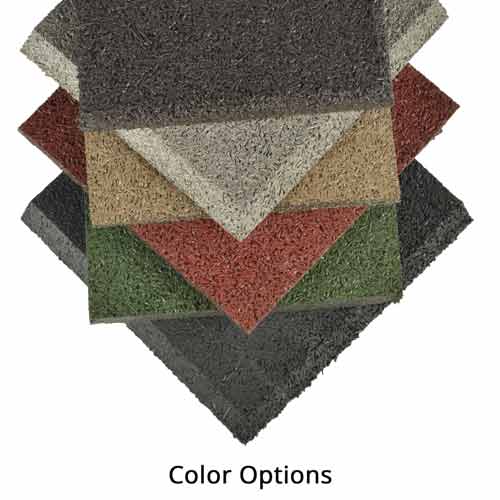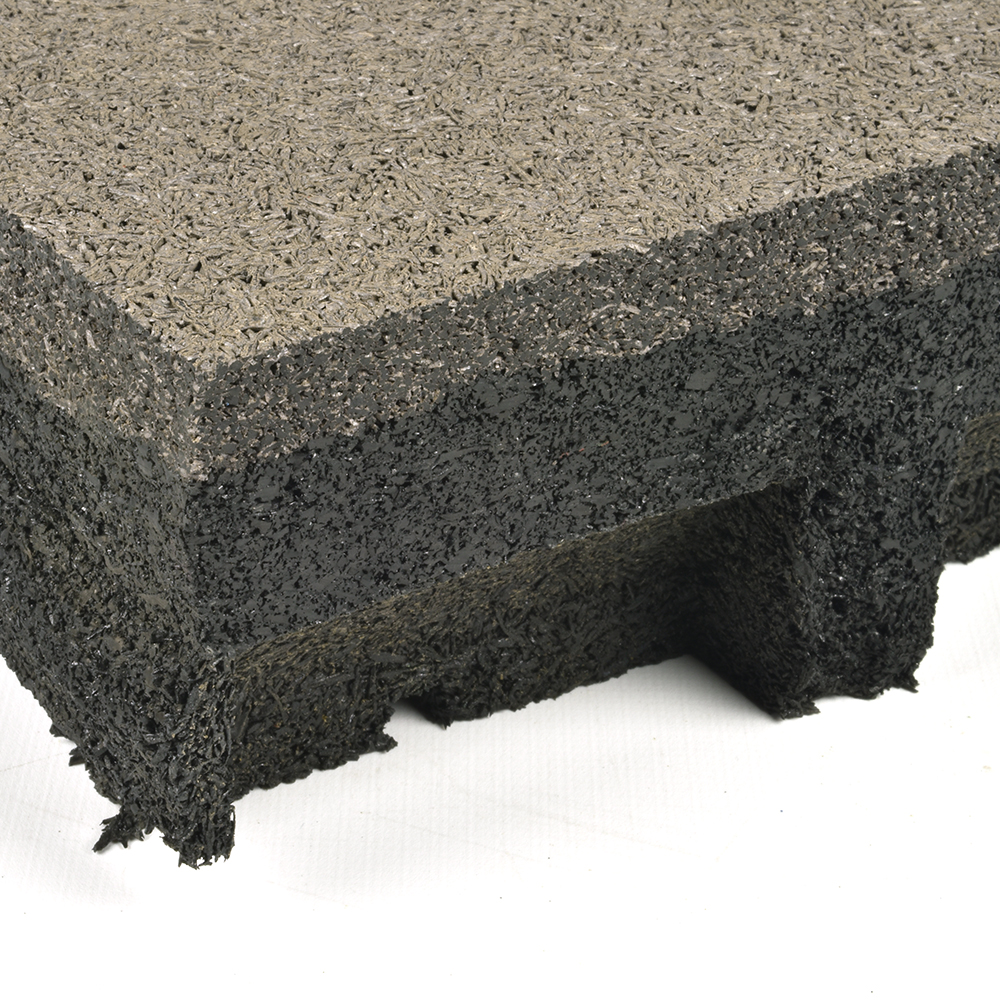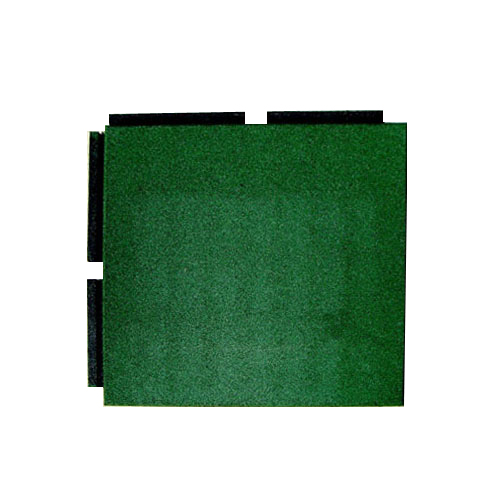 Interlocking connection design
6 Ft fall height rated ASTM F1292
Commercial quality playground tiles
$42.86
/tile
(You Save 19%)
(1 Reviews )
Ships Out: Estimate 14-18 Weeks

Black

Brown

Green

Gray

Red

Tan

Blue
How Much Flooring Do I Need?
VIDEOS
TOP FEATURES
Interlocking connection design
6 Ft fall height rated ASTM F1292
Commercial quality playground tiles
Easy installation, interlocking system with full surface to surface locking
Resists fading, mold and mildew outdoor and UV resistant
Outdoor rated in all climates
Approved by the CPSC
ADA compliant with ADA ramps
Use Types
Playground Flooring Tiles, Interlocking Safety Surfacing Outdoor Playgrounds, Indoor Playground Surfaces, Rubber Interlocking Playground Tiles
NOTE: This item is a custom order and is not returnable.
Interlocking rubber playground tiles, 6 Ft fall height rated playground rubber tiles
Nothing is more important than children's safety when using playground equipment. With our rubber playground tiles, you can create a safer outdoor playground area. Each playground surfacing tile we offer is available in a variety of colors and meets strict American Society for Testing and Materials (ASTM) fall height standards while providing drainage in all climates.
Interlocking Rubber Playground Tiles

Our commercial quality Blue Sky rubber interlocking playground tiles are an excellent source of protection for park, church and school playgrounds. These outdoor surface tiles are available in various thicknesses to accommodate different levels of fall height protection ranging from 4' to 10' fall heights. Two feet by 2' in size, Blue Sky's interlocking playground tiles range from 2.25 inch to 3.75 inch thick while we do offer non-interlocking rubber playground tiles as as thin as 1.75 inch.

At a 2.75 inch thickness, this smooth-surfaced interlocking playground surface is rated for a 6-foot fall. It also resists ultraviolet (UV) light, fading, mold and mildew and is non absorbent. Blue Sky rubber playground tiles qualify for Leadership in Energy and Environmental Design (LEED) points and conform with the Americans with Disabilities Act (ADA), offering ADA-compliant ramps. Accessories include: corner transitions, curb edging and adhesives. (This tile requires a full glue down installation.)


Rubber Playground Tile Colors

Color options include standard solid colors, 50/50 Ethylene Proplyene Diene Monomer (EPDM) color and 100 percent EPDM color options. Standard green, terra cotta, brown, black, gray, blue and beige colors are the most economical choice for this outdoor rubber playground flooring tile.

The interlocking playground floor tiles are manufactured and shipped in the southeast region of the United States, making them perfect for customers in similar climates. These outdoor play tiles are made of high quality rubber material that allows for drainage in all climates. Even using high-end material, these outdoor playground floor tiles are easy to install with an interlocking system that features full surface-to-surface locking.

Blue Sky outdoor rubber tiles offer great value when compared to other play tiles while still adhering to strict examination for the required fall height attenuation. Through high-quality materials and rigorous testing, these rubber tiles actually exceed both ASTM and Consumer Product Safety Commission (CPSC) guidelines. In order to ensure that your interlocking playground tiles will remain compliant throughout their life, Blue Sky Interlocking Rubber Playground squares use an innovative impact design engineered to provide an exemplary Head Injury Criterion (HIC) rating which will provide a significant safety margin.
Playground Rubber Tiles Performance
High performance of these playground floor tiles are ensured by undergoing strict quality control review by weight, temperature, thickness and dimension. Most importantly, each of these interlocking playground paving tiles undergo a sophisticated series of load compression tests to guarantee performance and structural integrity. As a result, Blue Sky Interlocking Rubber Playground tiles offer a 5-year limited manufacturer warranty on materials, workmanship and performance.
Blue Sky rubber tiles are designed using a proprietary compression molding process. This unique process allows the top level of the tile to be compression molded to a significantly higher density when compared to competing products. Blue Sky interlocking tiles' engineered impact arcs rely on proven architectural techniques to create necessary fall protection, ensuring that the top surface can be made extremely durable without compromising the tiles' resilient properties and exceptional safety characteristics. We are able to provide high quality rubber playground flooring, all while still offering playground tiles cheap to the consumer.
Rubber Playground Tile Quality
Manufacturing highly-durable rubber playground tiles is more than just product design. We use only the highest quality materials provided by premier suppliers in the rubber and polyurethane industries. All materials are certified by our vendors to meet or exceed stringent specifications, and all raw materials that enter into our system are cataloged through retained samples for quality control purposes. Our quality management system extends to the design, production, installation and servicing of all of our products and is carefully documented in our quality assurance manual, procedures, standards and operating instructions.
Over the past two decades, continual advancements in our interlocking design technology has provided customers with solutions to the challenges associated with most modular surfacing systems. Our design represents the pinnacle in rubber playground tile locking design technology, ensuring that when properly installed, the system will remain tight, secure and vandal-resistant through years of heavy use.
Blue Sky interlocking rubber playground tiles are not only aesthetically pleasing but offer a simpler way to repair and maintain in high traffic areas. Available in various colors and sizes, Blue Sky interlocking safety tiles allow you to truly let your creativity run wild.
These outdoor rubber tile are manufactured using recycled rubber buffings or crumb rubber from reground automotive tires. Black or color from the rubber material will rub off to some extent under normal use. This is common contact wear with this type of rubber tile in this product family type. All pigmented colored rubber tiles for outdoor and indoor use will experience some color ambering under UV exposure and some circumstances of color coming off.
Maintenance
For regular cleaning damp mop with hot water and a neutral Ph cleaner.
Shipping
Ships via freight delivery, shrink wrapped on pallets.
This Product Ships Freight Only.
Please review our shipping disclaimer.
ACCESSORIES
Accessories for BLUE SKY RUBBER PLAYGROUND TILE COLORS 2.75 INCH X 2X2 FT.
ANSWERS
Product Questions:
Q: Is this product fall height rated
A: Yes, at 2.75 inch this product is ASTM fall height rated for 6 ft. For higher fall ratings we offer thicker tiles, up to 10 ft fall height ratings.
Q: Are these tiles made from recycled material? I am concerned about recycled tires being in a product that my kids will be playing on.
A: Yes this tile and most outdoor rubber playground tiles are made from recycled rubber tire material. The surface is sealed. We have 100% EPDM top surfaced tile options that have non recycled rubber material as the top surface.
Q: can this product be used as a garage flooring or have vehicles parked on it. what about interior uses... does the product stain the subflooring?
A: This product is for outside use only and not designed for use with automobiles.
Q: What is the best ground cover for a playground?
A: If there is a fall height requirement to be met, rubber playground tiles are a very good solution. Rubber tiles offer safety benefits that other surfaces do not.