Foam Kids and Gym Mats Premium 5/8 Inch x 2x2 Ft.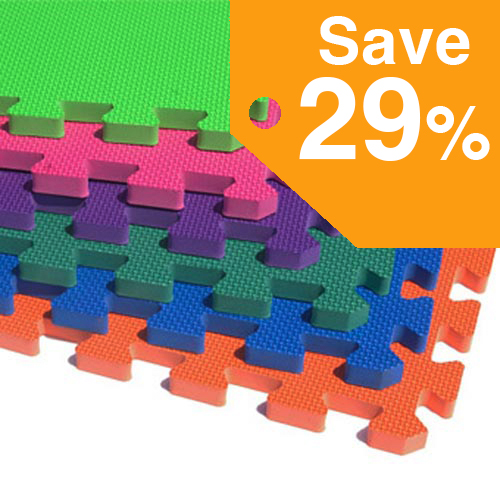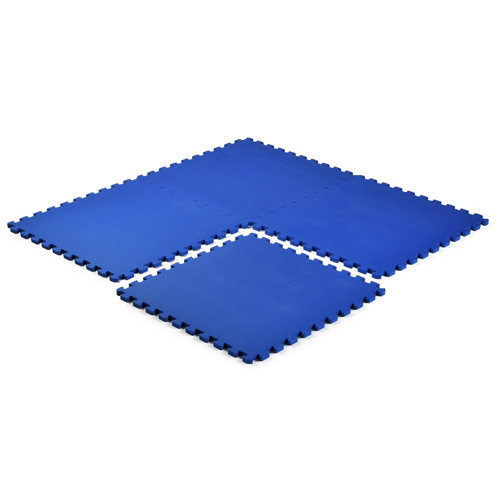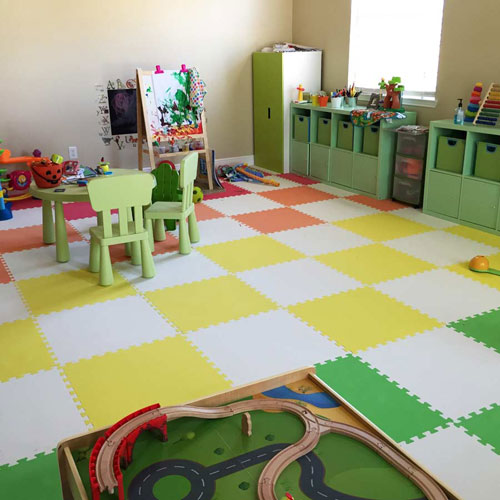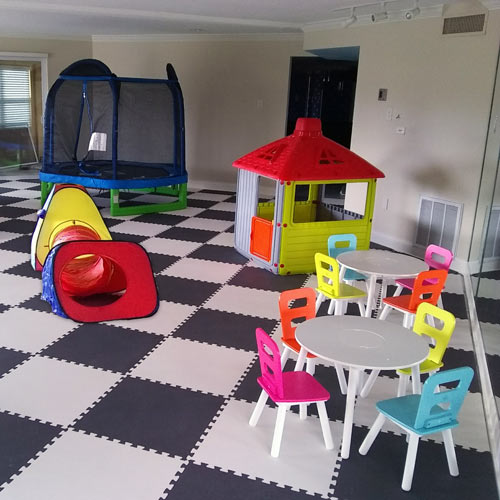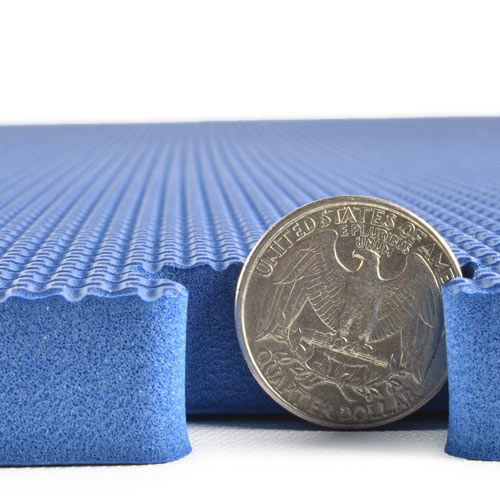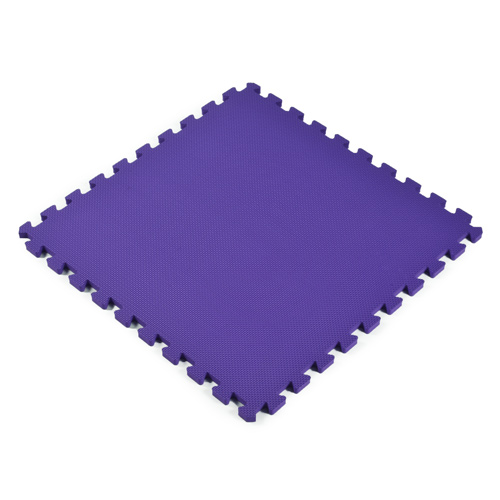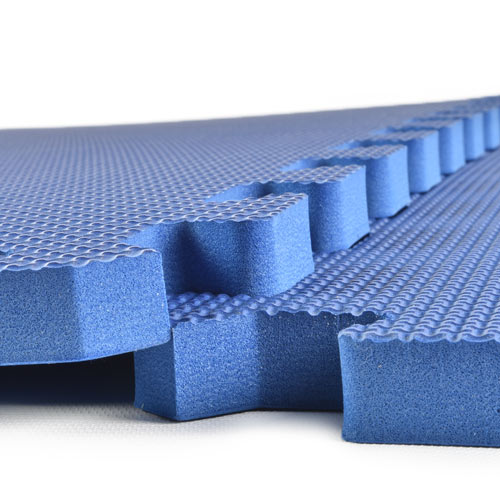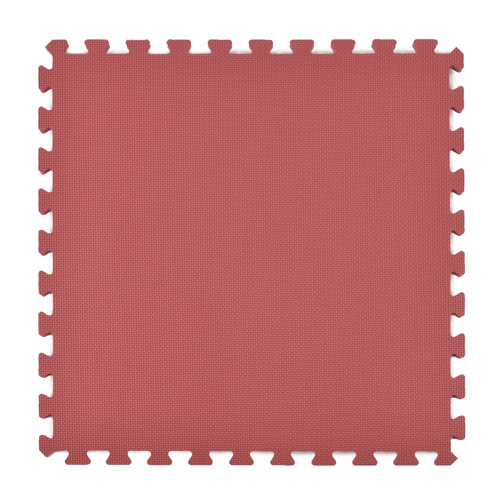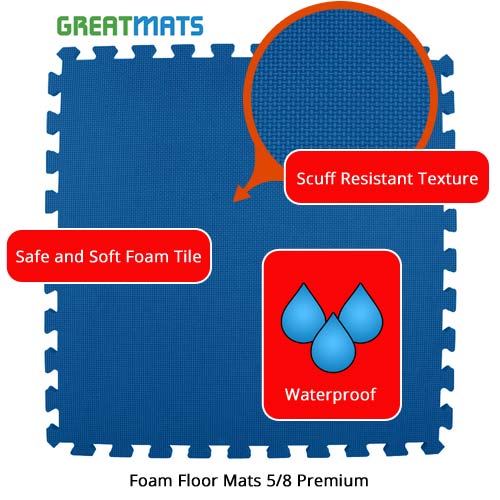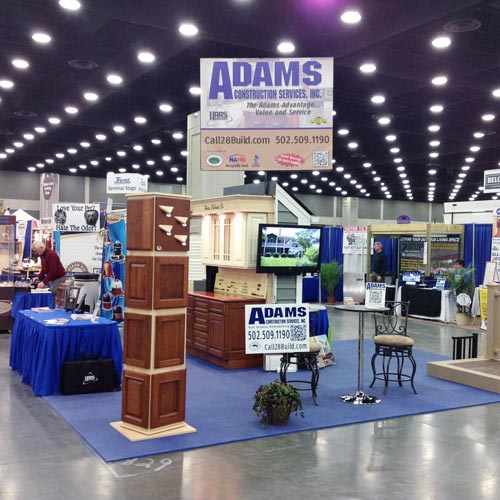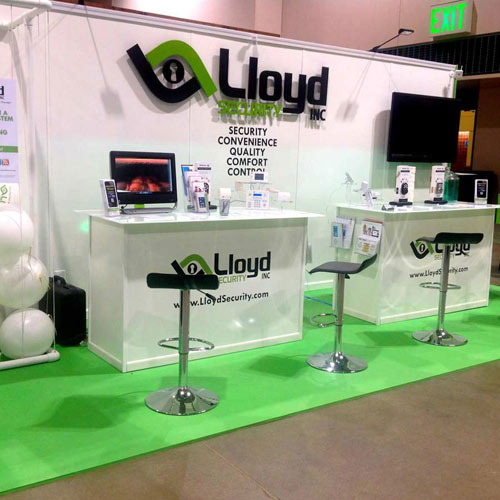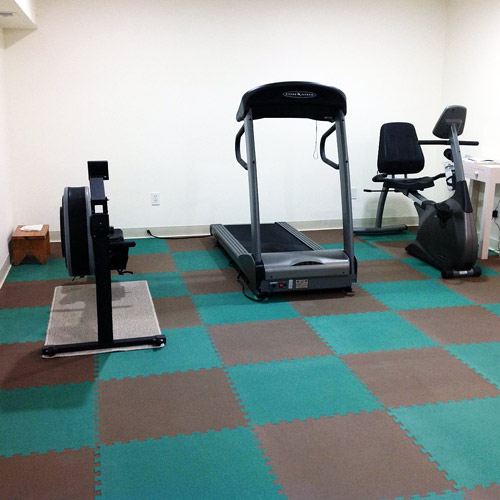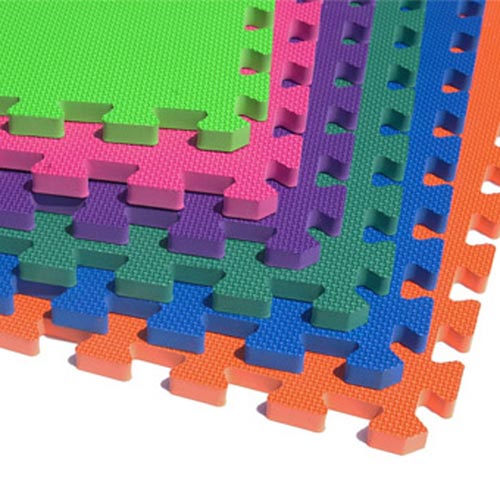 2x2 Ft x 5/8 inch thick
Easy interlocking connection design for DIY Installation
Waterproof tile and stain resistant
$7.40
/tile
(You Save 29%)
(922 Reviews )
Free Shipping
- lower 48 with $85 Purchase
Ships Out: Estimate 1-3 Working Days

Red

Yellow

Forest Green

Royal Blue

Navy Blue

Burgundy

Lime Green

Orange

Purple

Pink

Brown

Gray

Black

Tan

White
How Much Flooring Do I Need?
VIDEOS
5/8 Premium Foam Tile Features and Videos
Foam Flooring at Lakes Area Jump4Fun Indoor Amusement Center - Greatmats
7-Minute Install of 100 sq. ft. of Greatmats 58 inch Premium Foam Mats
How to Install Garage Aikido Dojo Matting with Puzzle Mats and Panel Mats
Frank Brodies Greatmats Customer Experience - Foam Kids and Gym Mats Premium 58 Inch
Foam Mats Premium 58 Inch on Sale
Foam Floor Basketball Court Options - Dribble Test
TOP FEATURES
2x2 Ft x 5/8 inch thick
Easy interlocking connection design for DIY Installation
Waterproof tile and stain resistant
Soft impact absorbing cushion
15 brilliant colors - Lead free and latex free
Quality EVA foam material
2 border strips included per tile
1 year limited warranty
Use Types
Basement Foam Floors, Kids Play Mats, Exercise Foam Flooring, Home Gym Soft Floors
Learn about interlocking kids foam mats and home exercise mats.
Add color and comfort anywhere with our Foam Floor Mats 5/8 Premium products. These foam mats for kids are ideal for kids rooms, trade show booths, or indoor spaces that needs a softer surface for work or playing. They are available in 15 colors and feature a texture on one side and smoothness on the other. This provides freedom to decide which works best for any particular application.
What Colors Does the Kids Foam Mats Come In?

Select from 15 different options. We provide bright tones that youngsters will love, like red, orange, yellow, bright green, pink, and purple. If neutrals are more appropriate in particular kids foam tiles and kids foam play mats installations, we also carry white, tan, and gray. Hundreds of pattern combinations are possible.

Our customers appreciate the ease of installation with our interlocking foam floor mats. No special adhesives are required to create a sturdy foam mat flooring option.

Just start in one corner and add pieces evenly around the starting area, working toward the opposite corner. To pop the jigsaws into place, most people step on the seams of the kids floor mat pieces.

Use border strips to finish off the floor mats for kids. Additionally, these can be cut with a sharp utility knife and a straight edge to deliver a finished look. We ship each with two border edges. These strips contain foam floor puzzle mat edges, which means they fit tightly into the main piece, creating perfect installations and outperforming a cheap foam puzzle mat product.

These border items work well for creating an island design, where the interlocking floor mats are assembled in the middle, rather than tightly against walls. With the borders, the island will have a flat, finished edge with no cutting needed.

We've included a thatch as the texture on a single side of these kids floor mats, ensuring they'll stand up to repeated use without scuffing, while giving athletes a sure footing. Our premium interlocking foam mats for kids give shock absorption too, as they measure 5/8 inches in thickness, just the right size for cushioned properties. At 2-by-2 feet in size, each one weighs approximately 1 pound, which simplifies the installation process. A single person can lift and position them with little effort.
How to Create a Safe Play Mat for Kids?
Because all of the floor foam mats have the same interlocking foam floor tiles edge, it's easy to connect them and develop a pattern.
We offer tools and resources to aid in designing the layout of these premium foam mats for kids, such as our interactive online room designer. Use this tool to figure out exactly how many are needed to result in any desired colorful patterns and coverage areas.
Transform a youth bedroom or a basement into a fun, colorful, and exciting space with our 5/8-inch kids mats. Additionally, they deliver thermal insulation, noise suppression, and waterproof properties. Our products outperform the lower quality foam play mat options.
Our material is tough enough to stand up to almost any use case, transforming basements, attics, or other rooms into recreational or workout spaces.
Because our foam mats for kids are so easy to install, the entire family can collaborate together to figure out a fun layout. Curious youngsters will enjoy putting together the puzzle mat foam pieces and interlocking tiles. Combine the fun colors in multiple configurations to develop amazing spaces where youngsters can let their creativity show.
Some of our customers prefer a subdued color design when installing them, and we can meet those needs too. Among the selections in our foam mats for kids are 15 tones that will match a child's bedroom decor or that will yield a calming environment for studying and reading. Making the perfect atmosphere is a snap.
Another popular use case is in workout rooms. The cushioning in the soft floor tiles is perfect for helping athletes perform with safety and healthiness in mind. We always recommend installing them over a flat subfloor to eliminate the possibility of raised edges causing a tripping hazard.
Before performing the layout, think about the types of exercise that will be involved. Understand that heavy exercise machines or furniture may cause the ethylene vinyl acetate to indent slightly. This does not cause a loss of integrity.
However, for aesthetic purposes, consider using an extra stacked piece to absorb the weight of the exercise equipment and to prevent indentations. Some choose to upgrade to our 
Home Sport and Play Mat
, which increases the level of cushioning available. They measure 7/8 inches thick. Our Home Sport and Play Mats are reversible.
Each extra large padded play mat fits together perfectly, regardless of which side is facing upward. It could be cut to finish it.
How many tiles would I need for a trade show booth?
10x10 booth = 25 tiles
10x20 booth = 50 tiles
10x30 booth = 75 tiles
20x20 booth = 100 tiles
20x30 booth = 150 tiles
20x40 booth = 200 tiles
30x30 booth = 225 tiles
40x40 booth = 400 tiles
How to Install the Right Kids Foam Mat for Basements?
Don't let hard, cold basement subfloors hinder the use of this space. Foam mats for kids room flooring delivers brightness, life, and warmth to these often dull areas of the house. By connecting the foam interlocking mats atop the basement subfloor, it becomes more inviting for family time. They are cushioned, bringing safety for playing time too.
We've used a closed cell EVA in them. This material ensures a waterproof surface, which is important when installed in basements, which sometimes have dampness. Additionally, our large foam mats for kids provide a good value. With a 2x2 ft. piece, minimal material is wasted versus rolls or carpet.
Standing on them delivers comfort all day long, making them a smart choice for convention booths too. To create a 10x10 foot coverage for a convention meeting, only 25 are needed. For 10x20 feet of covered area, 50 will deliver the desired performance. And in a 20x20 foot trade show booth, only 100 are required to yield the desired covered location.
Installation and transportation of these lightweight kids foam floor tiles is simple. We suggest storing and transporting them in a cargo style carrying case consisting of hard plastic.
Pick from our cases in sizes of 
2x4
and 
4x4 ft
. We also offer cases to haul up to 200, delivering enough covered space for a 20x40 foot booth.
Are Soft Tiles Reliable and Durable?
These feature pure ingredients, resulting in foam mats for kids with a 1-year warranty against product defects. Under normal applications in the residence and when cared for properly, we expect they will last 10 years or more.
Understand that high heels and other sharp objects could puncture the top. But intentions that don't create punctures often will reverse eventually. Finally, avoid installing them atop carpeting, as they may shift and slide.
At Greatmats, our customer service team stocks thousands of square feet of product, ensuring quick shipping and delivery, no matter the size of the residential or commercial project.
Understand that color tones and shades may vary a bit within a single order. Such variations commonly occur with EVA. Using checkerboard patterns can make this variation less noticeable.
How long does it take to install interlocking foam mats
These 2x2 foot interlocking foam tiles can easily cover 100 square feet in less than 10 minutes of installation time.
Are these stylish foam play mat tiles safe for preschoolers?
Latex-free EVA foam is a good choice for these use cases, as it provides cushioning properties, helping toddlers and preschoolers avoid bumps and bruises from falls. The ethylene vinyl acetate does not contain BPA.
How do you clean a jumbo foam play mat?
The minimal amount of time required for cleaning and to maintain is another reason why our customers love using these at the house or in a commercial daycare setting. Simple household cleaner products and warm water will work perfectly. The closed cell design prevents the growth of mold or bacteria too.
How do you clean large play mats for toddlers?
There's no requirement for special equipment, as these are easy to clean. A vacuum cleaner works nicely for daily maintenance. Just test the vacuum on a small area to ensure it will not scuff the surface. For stubborn stains or spots, use a damp mop, basic household cleaners, and warmer water.
Can you put a foam children's playmat in the dishwasher?
Some folks have reported steam cleaning it with success. Although we cannot recommend placing it in the dishwasher, we do recommend deploying a mop with warmish water and regular at-home cleaner on it. Sweeping it daily is an option too.
Greatmats Foam Floor Tiles, 2x2 Ft x 5/8 Inch Interlocking Gym Floor Foam Mats, Kids Playroom Flooring, Exercise Floor Mats, Basement Flooring Safe and Soft Tiles, 15 Colors
Maintenance
Product can be damp mopped with common household floor cleaners, avoid bleach. Test your vacuum before use.
Shipping
Ships via ground service, and may ship via freight delivery for larger orders via common carrier on a pallet.
This Product Ships UPS Ground, FedEx Ground and/or Freight.
Please review our shipping disclaimer.
ANSWERS
Product Questions:
Q: Are play room mats PVC and phthalate free? Does the foam contain formaldehyde? Thank you, Julie
A: The manufacturer of our EVA foam tiles has provided us a test that states that one sample of an EVA foam tile passed a test that states the sample was free of formamide. We don't then state that all of our EVA foam tiles are formamide free, and I know that other supplies will promote this. The reason is that all the EVA foam tiles on the market are pretty much the same material. Formamide free EVA tiles can not exist, however the formamide will dissipate over time and one can get a passing test result after a few months of manufacturing. We source from the largest manufacturer of EVA foam tiles in world and I personally visit the factory each year and have much knowledge about the manufacturing process. I'll not state on my site what I know is not true. EVA foam tiles do not contain PVC material and thus no phthalates. Some blogs talk about EVA replacing PVC in foam tiles. This is not true; they are totally different materials. PVC is a plastic. EVA foam comes from the flip flop industry. Thank you David Butler President
Q: Is this product safe for babies?
A: This is product will protect against an hard surface. The product is not tested for other safety features.
Q: I am looking for a product to install at a Day Care Center. The product should be heavy duty and come in different bright colors. Suggestions?
A: We have various interlocking foam tiles which are very popular for daycare and childcare locations, however the foam tiles are not really designed for areas with tables and chairs. We have our Staylock line of flooring tiles which provide a 20 inch ASTM fall height rating and can be used with tables and chairs and are easy to clean and are very durable for a long period of time.
Q: Can your Foam Floor Mats 5/8 Premium be installed outside?
A: All foam tiles will expand and potentially deform when exposed to heat and direct sunlight, so we can not warranty the foam tiles outdoors. The tiles are waterproof and will not absorb moisture. I believe some of our customer have used these tiles outdoors under portable swimming pools.
Q: Will bed frames ruin the floor mat? Do we need to put anything under desk legs or bed frame legs to protect the floor?
A: Any small surface area that carries a load will intent the foam tiles. This can leave an almost permanent indentation, however this will not damage the foam tile per say. You can use coasters under such feet or legs to disperse the weight of the furniture.
Q: Will these be able to lock with the 1/2 inch economy ones? If yes, will we notice a huge difference in thickness or will it blend in with the other 1/2 inch ones that are already in our basement?
A: The interlocking design of the tiles are the same, so the tiles should interlock together, the thickness difference is 3 mm.