Foam Kids and Gym Mats Premium 5/8 Inch x 2x2 Ft.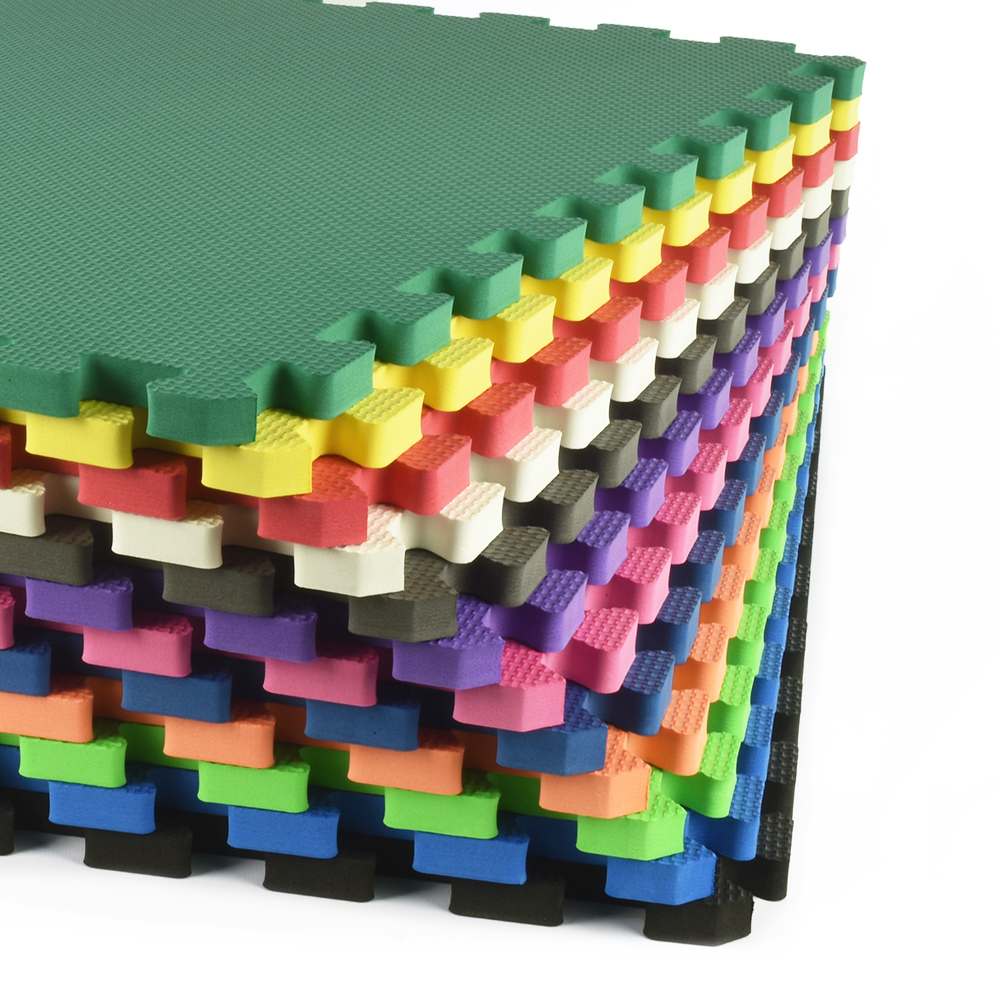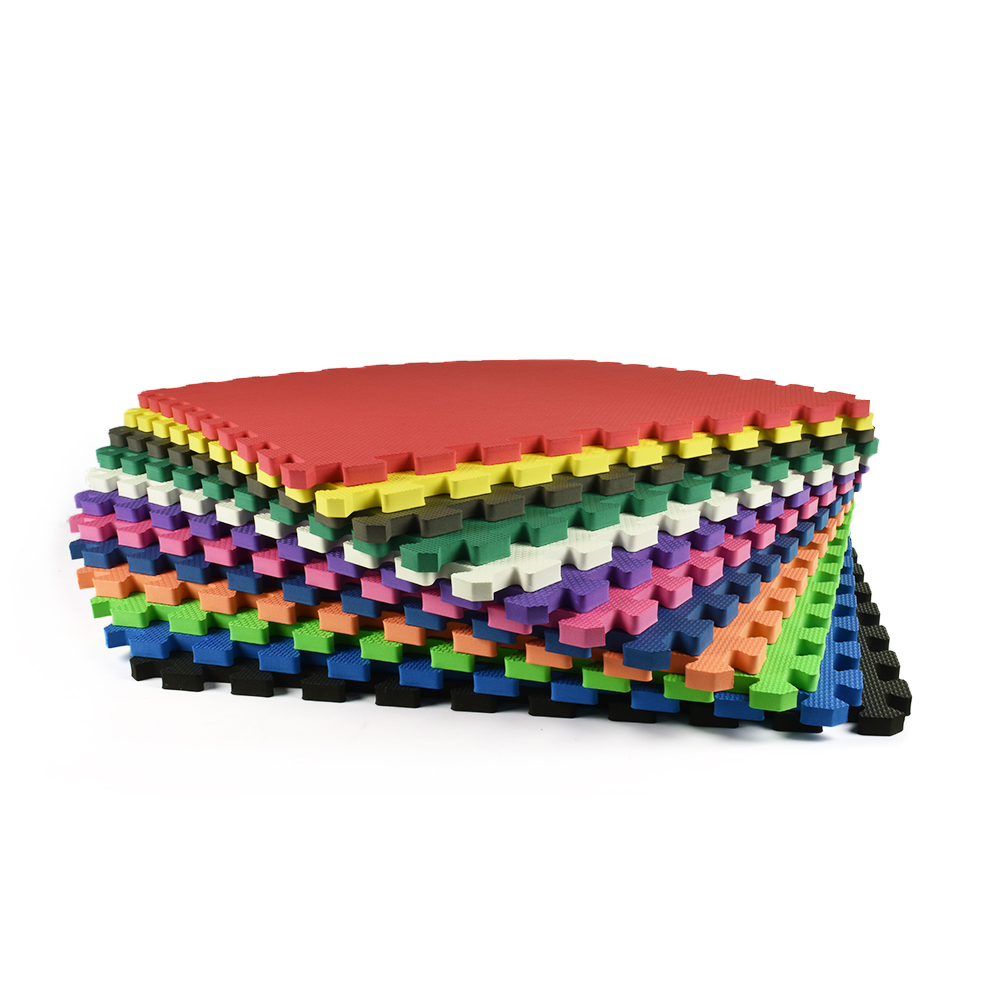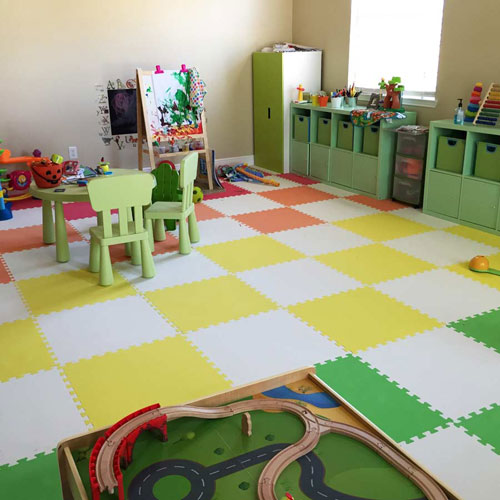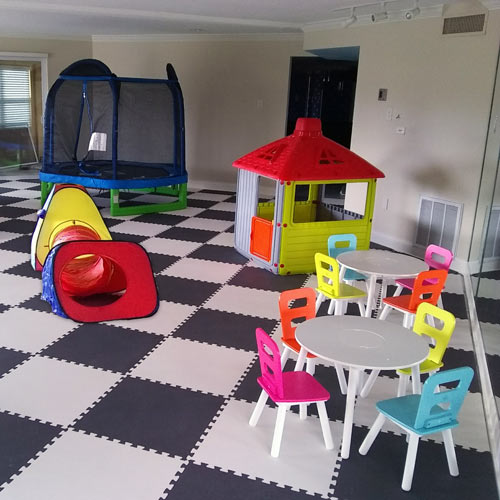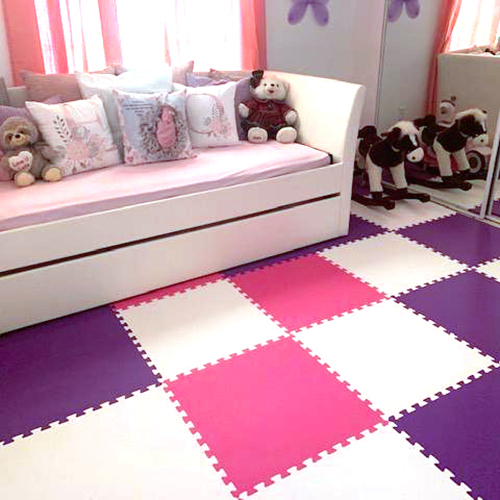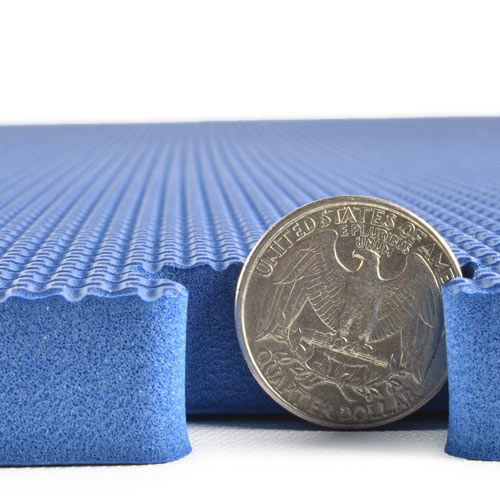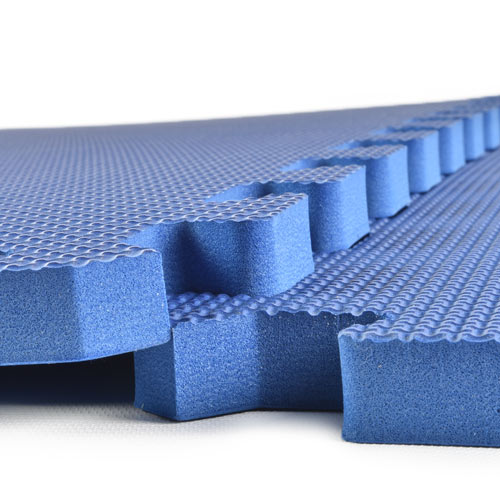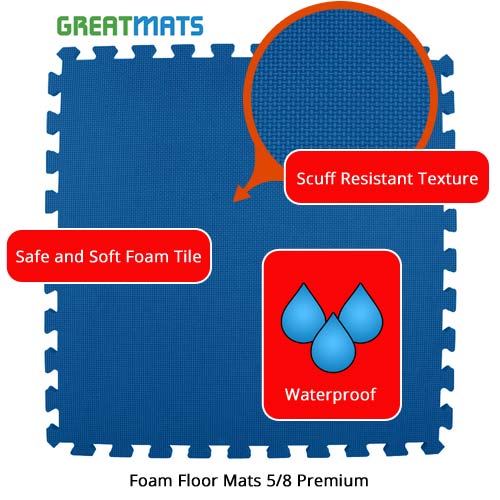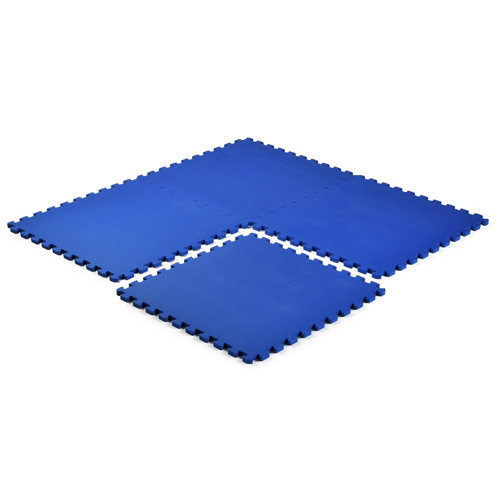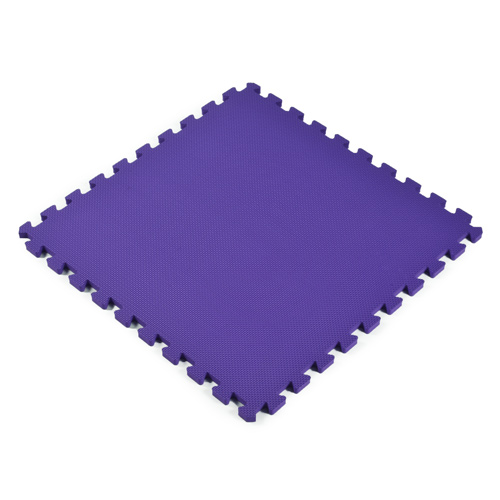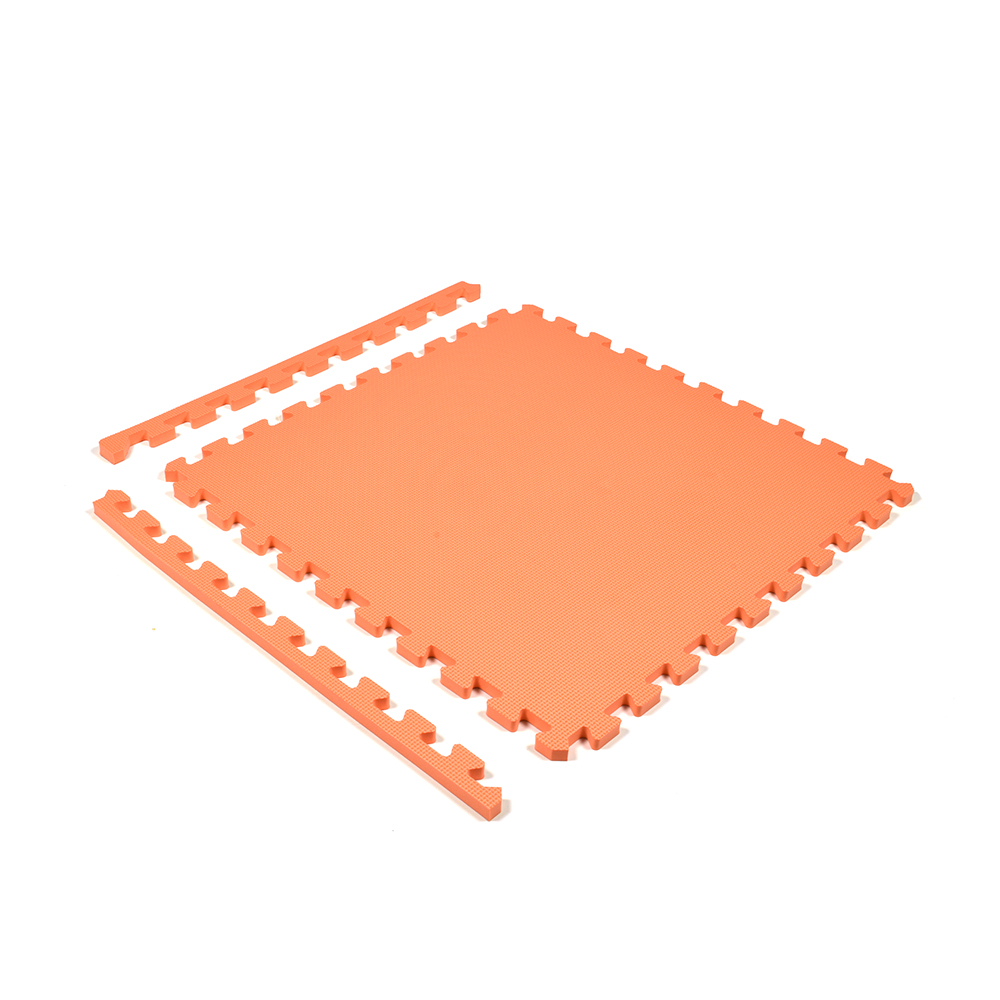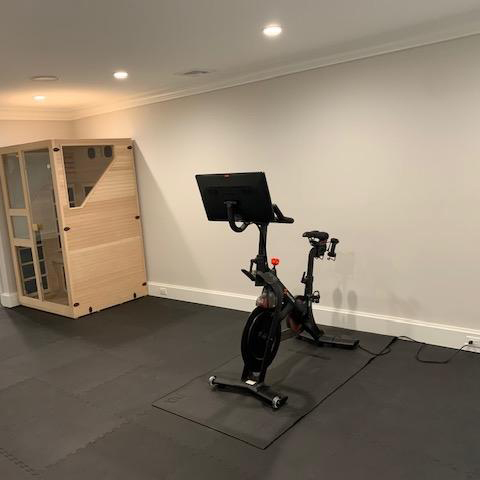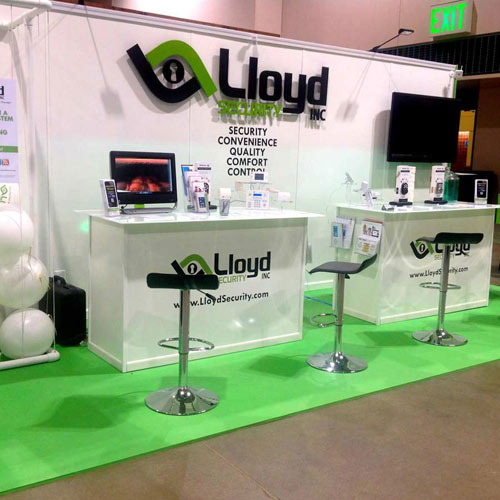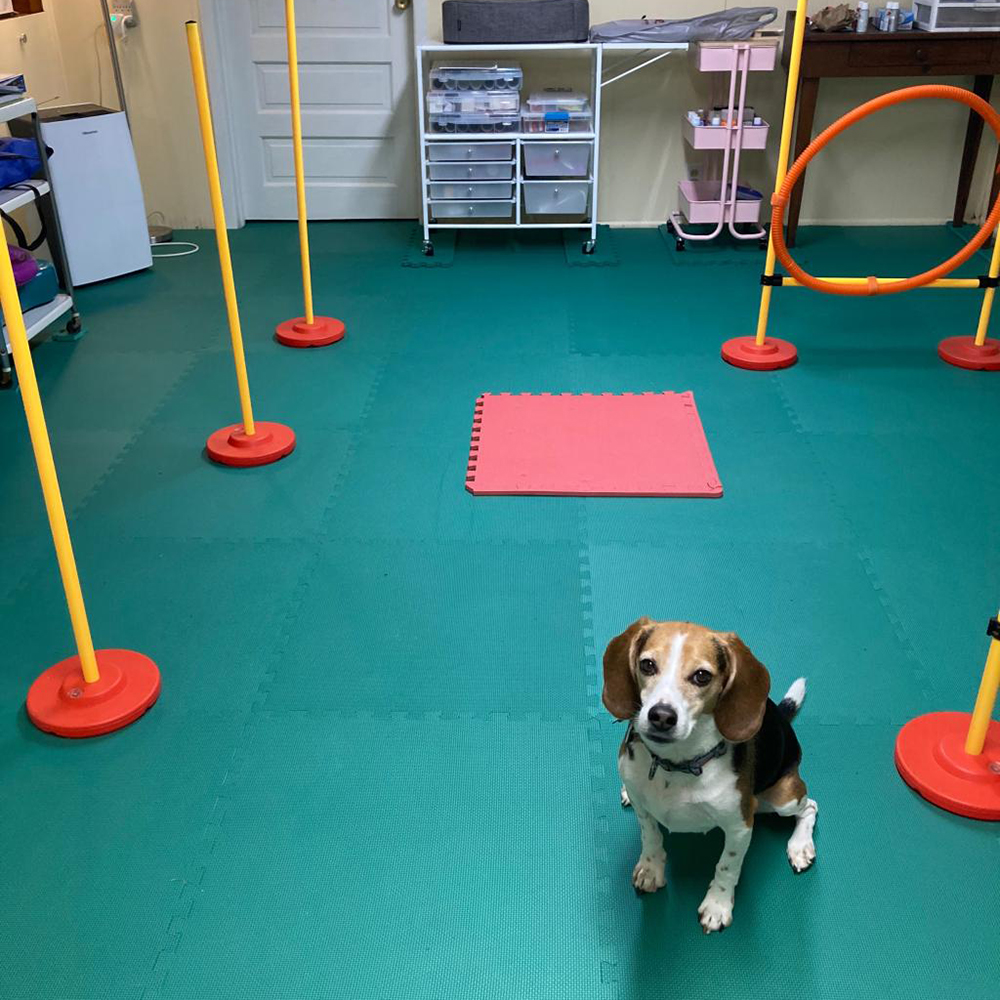 Easily manageable size of 2x2 feet
Quick DIY installation with puzzle edges
Resists stains and water
$6.98
/tile
(You Save 33%)
(928 Reviews )
Free Shipping
- lower 48 with $85 Purchase
Ships Out: Estimate 1-3 Working Days

Red

Yellow

Forest Green

Royal Blue

Navy Blue

Burgundy

Lime Green

Orange

Purple

Pink

White

Gray

Black

Tan
How Much Flooring Do I Need?
VIDEOS
TOP FEATURES
Easily manageable size of 2x2 feet
Quick DIY installation with puzzle edges
Resists stains and water
Safe flooring using cushioned material
Select your favorite color from a variety of color choices
Great value with high-quality EVA foam
Attractively finish the layout with included border strips
Smart investment with a 1-year limited warranty
Use Types
Basement foam floors - Foam mats for kids' play - Exercise foam flooring - Soft floors for home gyms
DESCRIPTION
Add color and comfort anywhere with our Foam Floor Mats 5/8 Premium products. These foam mats for kids are ideal for kids rooms, trade show booths, or indoor spaces that needs a softer surface for work or playing. They are available in bright colors and feature a texture on one side and smoothness on the other. This provides freedom to decide which works best for any particular application.
Play and Exercise in Comfort and Safety
When kids are playing in a playroom, basement, or other space where you have a worry of falls causing injuries, our
popular foam play mat product
consists of EVA foam that delivers cushioning, making spaces safer.
The cushioned flooring also helps during workouts, where athletes want to protect their lower body joints from repetitive stress injuries that can occur on surfaces like concrete. Workouts are far more comfortable with this flooring.
The foam mat flooring protects the original floor from scratches during workouts, too.
Show Off Your Creative Side
Because our interlocking foam mats for kids are available in multiple bright and bold colors, you can show off your favorite design. Colors like red, yellow, blue, green, orange, pink, and more are available.
Create a floor with a single solid color, or mix and match colors for a
fun design in a toddlers' bedroom
or a kids' bedroom, as all colors of this model of foam floor tiles use the same interlocking edge design.
We also offer the best neutral colors for spaces that need them, such as black, white, and more.
Save Money With a DIY Installation
Our foam mats for kids do not require glue or specialized tools to perform the installation. This means most customers can do a DIY job and do not need to pay extra for installers to help.
Each tile has an edge that resembles a jigsaw puzzle. One mat simply pops into the edge on the adjacent mat with only a little bit of force. The install process is simple enough that the kids can even help!
With such an
easy installation process
, these tiles work nicely for trade show flooring, as you don't have to pay an installer.
Create a Finished Edge With Little Effort
To create a straight, finished edge on our foam mats for kids, we include two border strips with each tile as part of the order. The border strip has the same interlock edge as the main tile, making it easy to secure the edge.
If you need to fit these foam tiles for kids in a wall-to-wall installation, you may need to
cut a tile to create a tight fit
. Just use a sharp utility knife to slice through the foam and remove the puzzle edge, yielding a straight edge.
Disclaimer
Please note that color tones and shades may vary within a single order. This does not represent a manufacturing defect. Using a checkerboard or other multi-color pattern can make this variation less noticeable. Since the material is soft, furniture can indent the tiles but doesn't typically affect the use of the floor. You can use furniture coasters to help disperse the weight of the furniture.
Sharp objects such as high-heeled shoes and pet nails can puncture the foam as it is a soft material.
Not recommended for use outdoors as EVA foam will expand when exposed to direct sunlight and heat.
Maintenance
Product can be damp mopped with common household floor cleaners, avoid bleach. Test your vacuum before use.
Shipping
Ships via ground service, and may ship via freight delivery for larger orders via common carrier on a pallet.
This Product Ships UPS Ground, FedEx Ground and/or Freight.
Please review our shipping disclaimer.
ANSWERS
Product Questions:
Q: Are play room mats PVC and phthalate free? Does the foam contain formaldehyde?
A: The manufacturer of our EVA foam tiles has provided us with a test that states that one sample of an EVA foam tile passed a test that stated the sample was free of formamide. We don't then state that all of our EVA foam tiles are formamide free. The reason is that all the EVA foam tiles on the market are pretty much the same material. Formamide-free EVA tiles can not exist, but the formamide will dissipate over time, and one can get a passing test result after a few months of manufacturing.
Q: Is this product safe for babies?
A: This product will protect against any hard surface. The product is not tested for other safety features.
Q: I am looking for a product to install at a Day Care Center. The product should be heavy-duty and come in different bright colors. Suggestions?
A: We have various interlocking foam tiles which are very popular for daycare and childcare locations, however, the foam tiles are not designed for areas with tables and chairs. We have our
Staylock
line of flooring tiles which provide a 20-inch ASTM fall height rating and can be used with tables and chairs and are easy to clean and are very durable for a long period of time.
Q: Can your Foam Floor Mats 5/8 Premium be installed outside?
A: All foam tiles will expand and potentially deform when exposed to heat and direct sunlight, so we can not warranty the foam tiles outdoors. The tiles are waterproof and will not absorb moisture.
Q: Will bed frames ruin the floor mat? Do we need to put anything under the desk legs or bed frame legs to protect the floor?
A: Any small surface area that carries a load will indent the foam tiles. This can leave an almost permanent indentation, however, this will not damage the foam tile per se. You can use coasters under such feet or legs to disperse the weight of the furniture.
Q: Is this product safe to use on top of wooden floors? Will it stain or affect the finish on the wooden floors? Someone mentioned that there is a slippery coating on the tile as it comes out of the box.
A: The slippery coating mentioned may be on the top surface from the mold release agent, which can be cleaned off. The foam will act like a vapor barrier and may discolor polyurethane on wood floors, however, our experience is that this discoloring is temporary. You might consider a sheet of construction craft paper between the tiles and the wood floor.
Q: If you are not installing this wall-to-wall but only an area rug application, would they be slippery on a vinyl tile like a standard area rug?
A: Most likely not, the bottom of the foam tiles has a bit of a grip on hardwood and tile, so it can depend on the surface and the activity.