What's The Ideal Thickness For Playground Tiles?
By Kyle Schurman Created: February, 2020 - Modified: August, 2023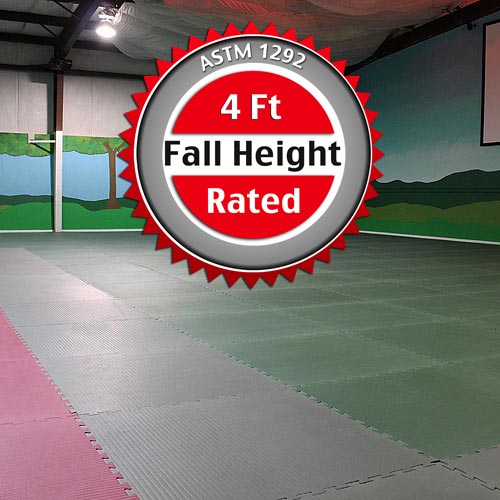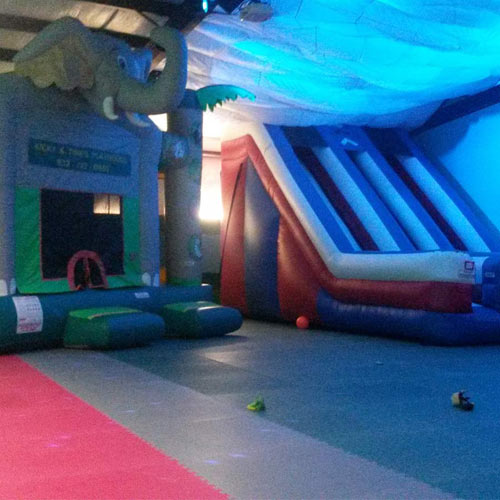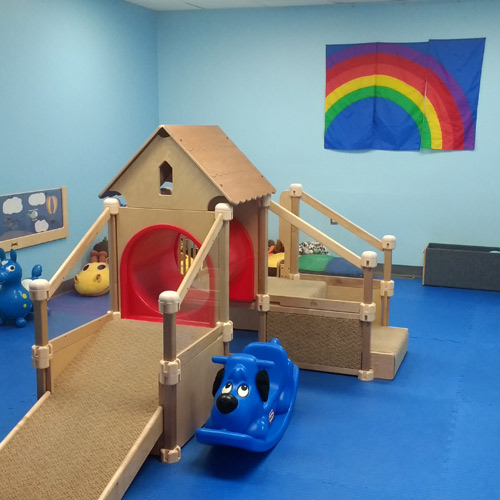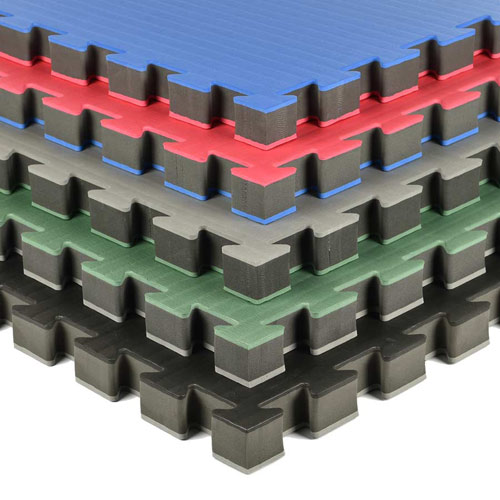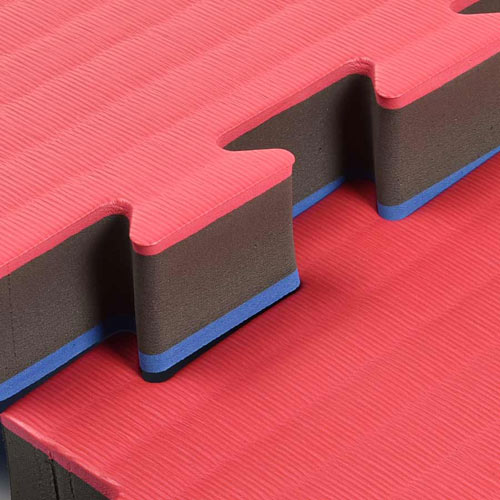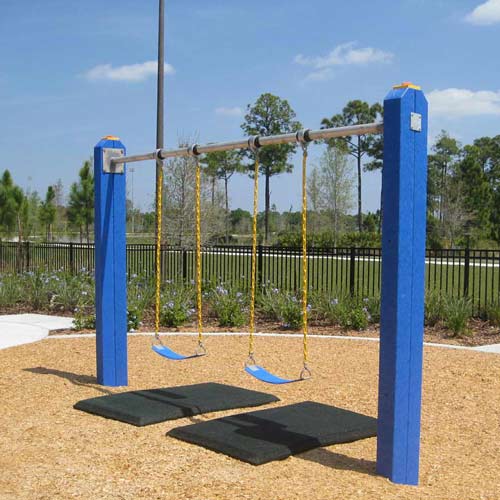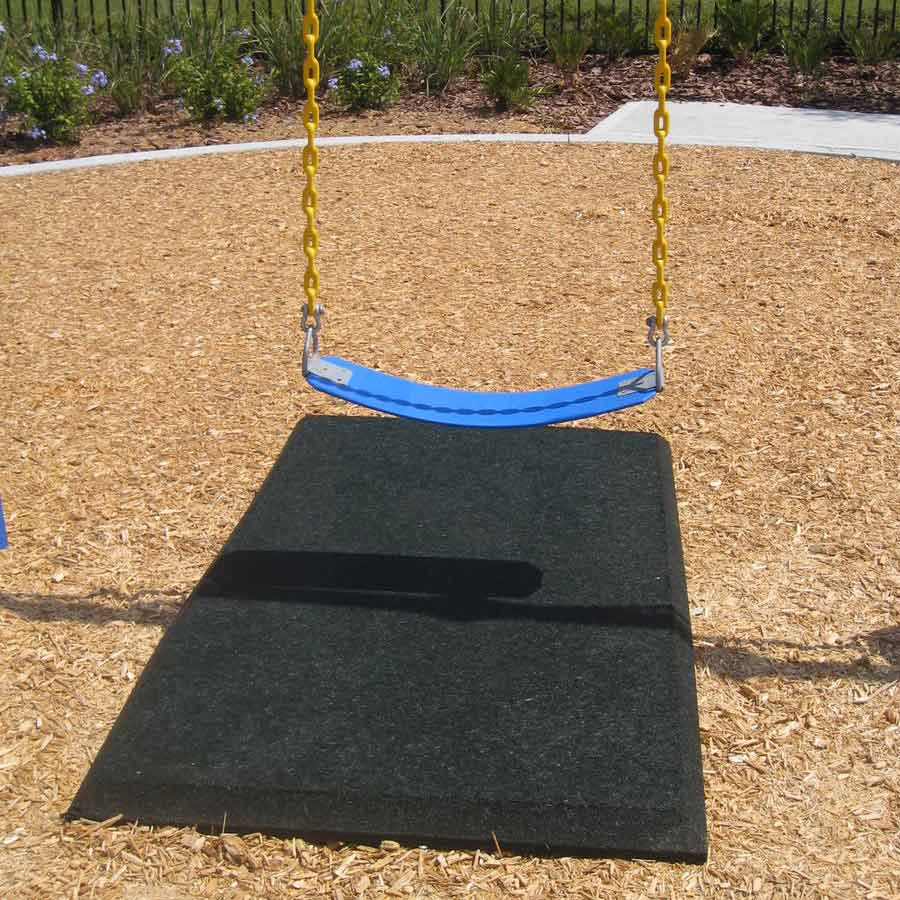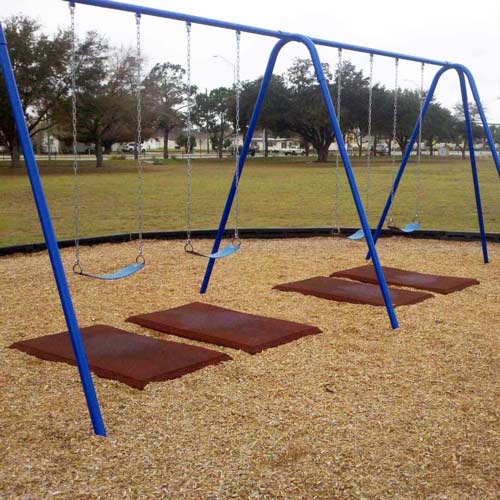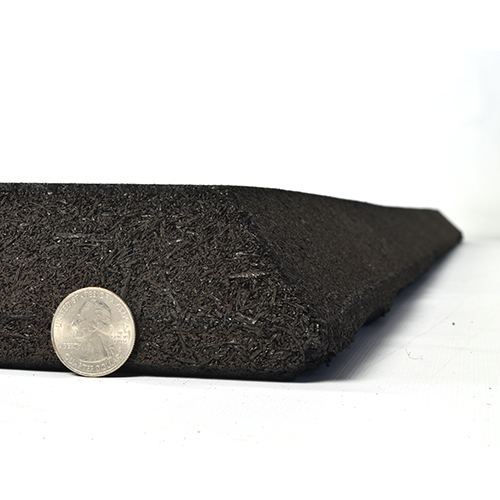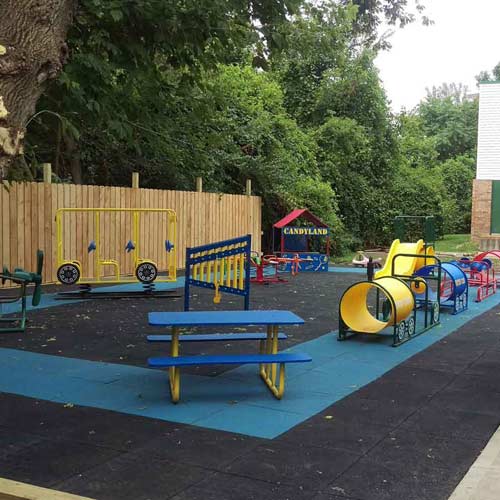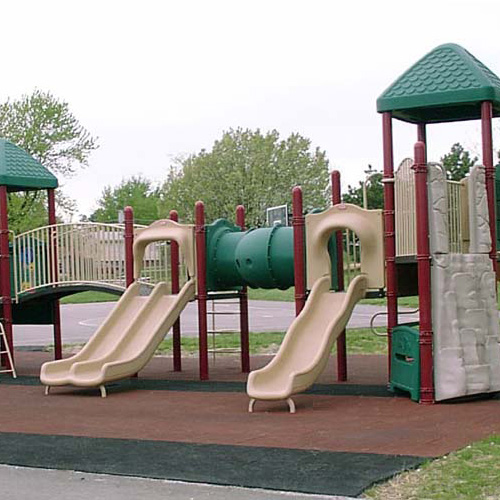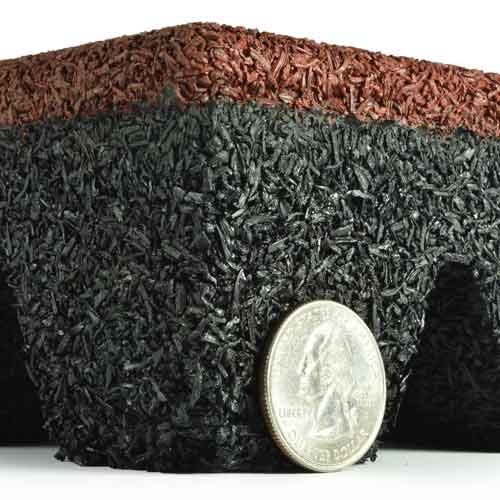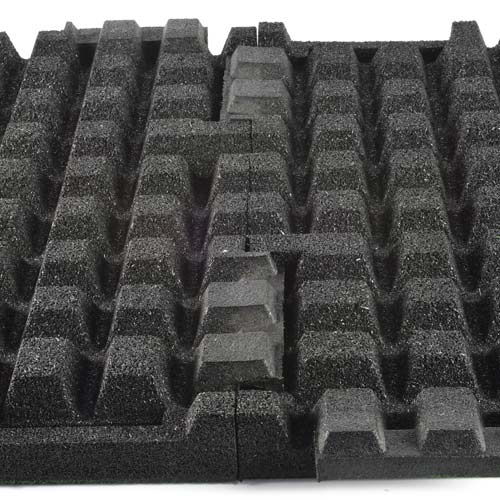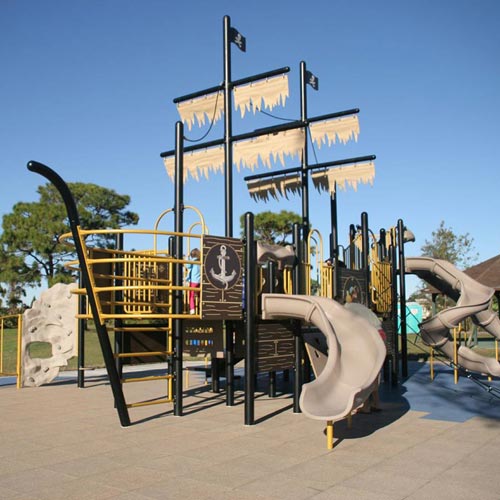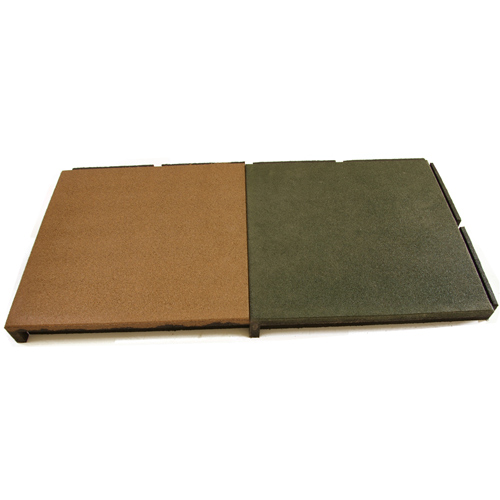 Rubber playground tiles provide one of the best surface options for all play areas. Rubber is an extremely durable material, it looks great over time, and it's easy to install. Whether you're creating a playground at home, at a church, at a school, or in a public park, this type of mat is the perfect safety floor for children for indoor or outdoor use.
Finding just the right
thickness of rubber playground tiles
is an easy process, as long as you spend a bit of time thinking about how people will be using the surface and what type of installation help you have available.
Up to 1.5 Inch Thick Slide and Swing Mats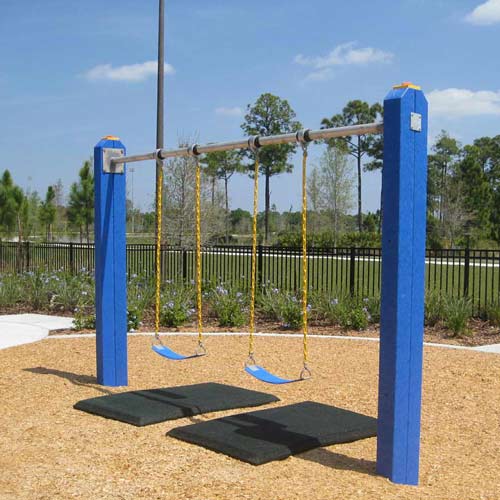 For playground use, you'll rarely find rubber tiles measuring less than 1.5 inches in thickness. However, you can find Playground Mat products that sit at the bottom of a slide or underneath a swing set.
This mat's 3-by-5 foot coverage area prevents ruts from forming in the ground, while also providing a softer landing spot.
Up to 2 Inch Indoor Playground Tiles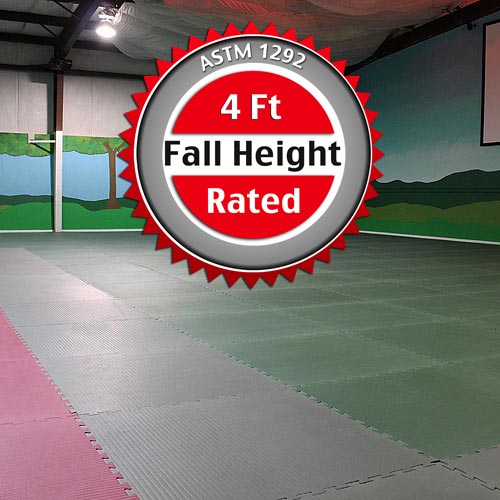 The Indoor Playground Flooring Tiles product has a reversible design, with different colors on either side.
It has puzzle-style edges to simplify installation. Each tile covers 10.8 square feet, which allows installation to go fast. Because the tiles measure 1-5/8 inches in thickness and are made of a rubber-like EVA Foam, each tile weighs just 9 pounds. It has a fall height rating of up to 4 feet and is very gentle on bare skin.
Up to 2.5 Inch Tiles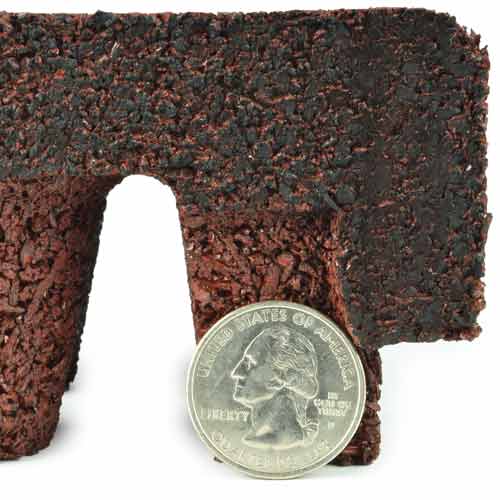 Rubber playground tiles with a 2.5-inch thickness measurement are extremely popular. They deliver an ASTM fall height rating of up to 5 feet, which means you can use them underneath slightly taller playground equipment.
The Max Playground Rubber 2.5 Inch Tile product is available in several different colors, which is nice for a playground installation. You can create fun patterns, rather than the more common all-black option you have with indoor rubber flooring.
Each of these tiles covers 4 square feet and weighs 24 pounds, so the installation will go better with multiple people available.
Up to 3 Inch Tiles for Playground Floors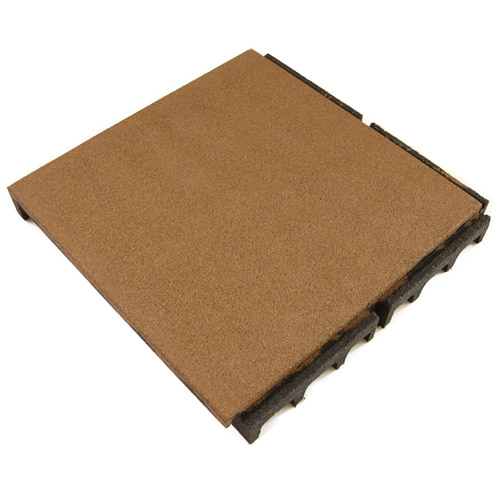 When you want a hidden interlocking edge on your rubber playground tiles, the Blue Sky Tile has a desirable design.
These tiles are available in multiple colors. Each tile has a flat edge, so creating patterns that look amazing on the playground flooring is a simple process.
Each 2.75-inch thick tile delivers a fall height rating of 6 feet and the 2-by-2-foot tiles weigh 30 pounds apiece.
Up to 4 Inch Tiles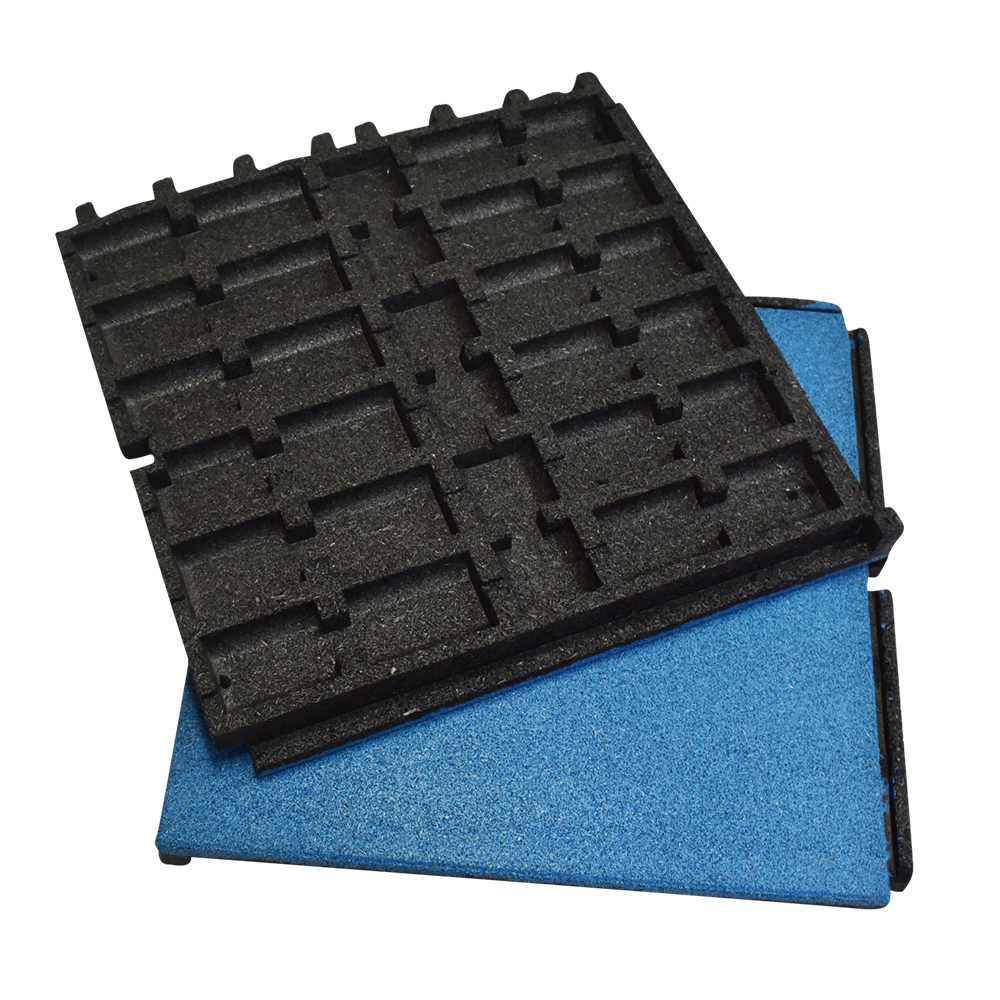 With a 3.25-inch thickness measurement in the Blue Sky Interlocking Tile, you'll receive an ASTM fall height rating of up to 8 feet. This means you can install them under tall playground equipment and keep the kids safe.
This model of mat is available in thinner measurements too, ranging from 2.25 to 3.75 inches. Fall height protection lowers as the thickness does the same. It has several color choices, and it has a sharp-looking straight-edge design in the 2-by-2-foot square tiles.
With a 5-year warranty, these rubber playground tiles have the durability and price point you'll want. At 3.25 inches in thickness, they weigh 32 pounds each.
Up to 5 Inch Tiles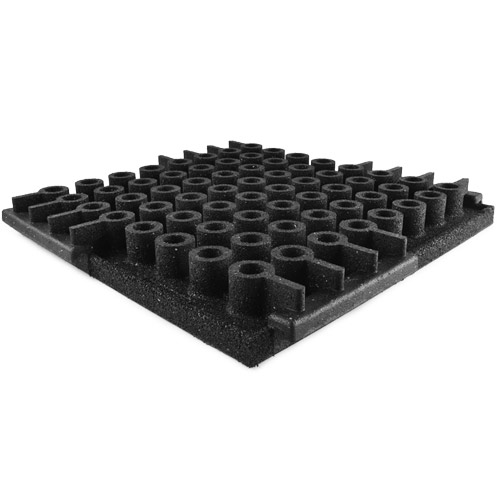 The Sterling Playground Tiles product is available in thickness measurements up to 5 inches, giving you a fall height rating of up to 10 feet.
Each tile has an excellent level of shock absorption, which is an ideal design for use on a playground with tall climbing equipment.
With hidden interlocking edges, these 2-by-2-foot tiles will create a clean look with straight edges. Each tile weighs up to 50 pounds, which makes installation a challenge. Select from any of several color options when you want to design patterns in the flooring.
Benefits of Rubber
Rubber playground tiles are heavy, especially when you select thicker material. But rubber with the right structural design is also softer than many flooring materials. Place a thick rubber slide mat at the base of a slide, and you'll give the kids a bit of a bounce when they hit the ground.
And if kids trip and fall to the ground while running, they'll reduce the risk of serious injuries. Certain measurements of rubber playground mat thicknesses even provide a fall height rating to guard against head injuries after a fall.
Rubber playground tiles consist of materials that have gone through the recycling process, which makes them an eco-friendly product.
Because many of these tiles have interlocking edges, installation goes quickly. You don't need special tools or a particular level of expertise to install rubber interlocking tiles. Rubber also has an excellent price point per square foot of coverage area versus other types of long-lasting playground flooring.
Using tiles made from rubber on a playground is a significant advantage over other options, such as wood mulch, gravel, sand, dirt, or cement.
Mulch and gravel will wear away over time as the kids use the playground, requiring constant infill. Dirt and sand become muddy and weedy. Cement has no cushioning properties. Rubber outperforms all of these surfaces, and it stands up to any kind of weather you'll encounter.
Count on Greatmats to deliver these rubber playground tiles quickly to your location, as most products are made in the United States and Canada.