Carpet Tile Guide
Greatmats carpet tiles buyers guide gives you an inside track to all things carpet tiles. The information you'll find here will not only help guide you to the right carpet tile system to meet your needs, but also help you with everything from installation to maintenance. Browse away!
Carpet Tile Videos
Installing 100 Sq. Ft. of Royal Interlocking Carpet Tiles in 15 minutes.
Installing 100 Sq Ft of Modular Carpet Tiles - 10x10 trade show booth
What happens when Royal Interlocking Carpet Tiles are exposed to sparks and flames
Smart Transformations Cutting Edge Carpet Tiles
Smart Transformations Couture Carpet Tile 14 Inch x 24x24 Inches
Upgrading a Basement Family Room with Royal Interlocking Carpet Tiles
Smart Transformations Crochet Carpet Tile
How To Replace Carpet Tile Modular Squares
How To Install Modular Carpet Tiles Over Concrete
How To Cut Modular Carpet Tiles
Designer Weave Interlocking Carpet Tile
Calypso Heavy Duty Carpet Tile
Designer Pinstripe Interlocking Carpet Tile
Designer Patchwork Interlocking Carpet Tile
35 oz. LCT Plush Luxury Carpet Tiles
LCT Luxury Carpet Tiles - 60 oz
Modular Carpet Squares - Snap Together Carpet Tiles with Raised Base
How to Install Royal Interlocking Carpet Tiles
How to Install Carpet Tiles - Raised Modular Carpet Square Installation
Carpet Tiles with Padding: High Heel Proof Portable Flooring
Royal Interlocking Carpet Tile Stain Resistance Test
Carpet Gym Flooring Tiles - Dominator LP Gym Carpet Tiles
Interlocking Carpet Tiles - Carpet Flex Floor Tiles
Comparing Modular Carpet Tiles - Foam vs Plastic Based Carpet Squares
Carpet Tile Customers - View All
Trade Show Flooring Carpet Tiles - St. Louis Music Testimonial
Interlocking Carpet Tiles For Family Room - Wet Basement Testimonial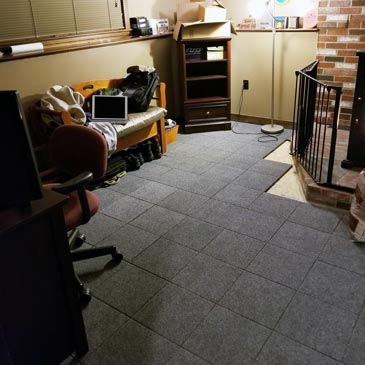 Raised Carpet Tiles for Wet Basements - Jason Ballard Testimonial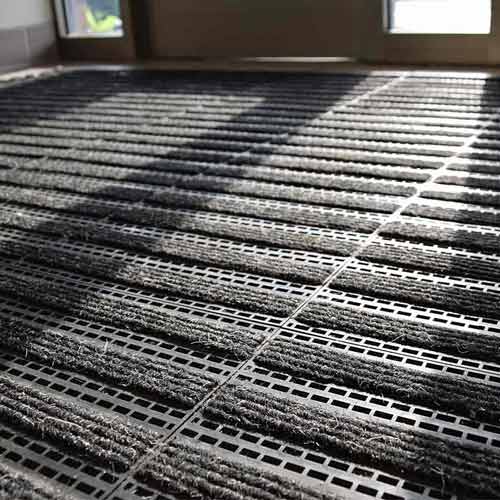 Ramsey County Family Service Center - Entrance Tiles - Maplewood, MN
Carpet Tile How To's - View All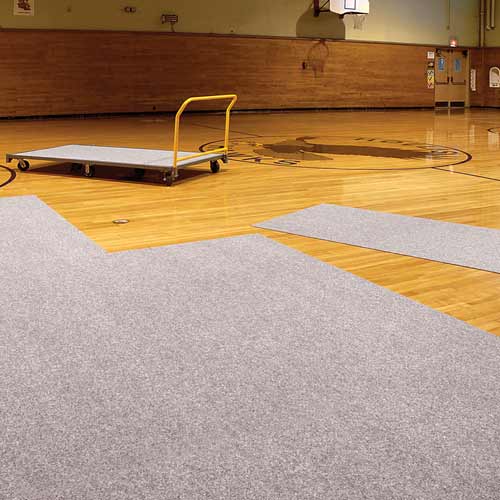 How Do You Install Carpet Tiles?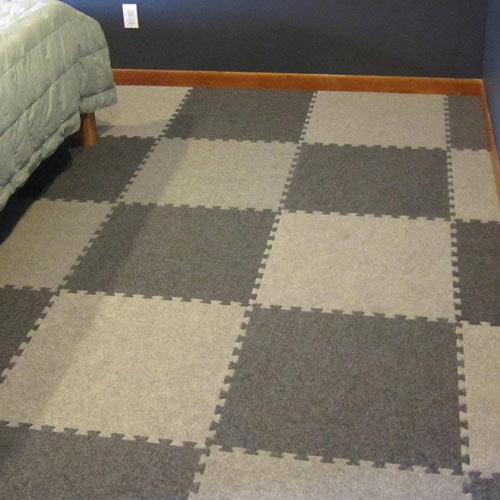 What Is The Best Way To Clean Carpet Tiles?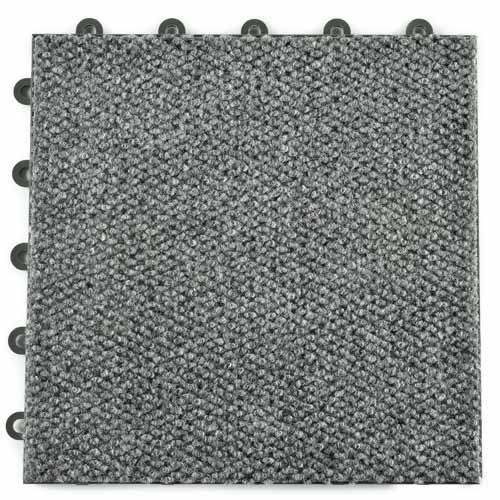 How to Install Basement Carpet Tiles - Raised Carpet Squares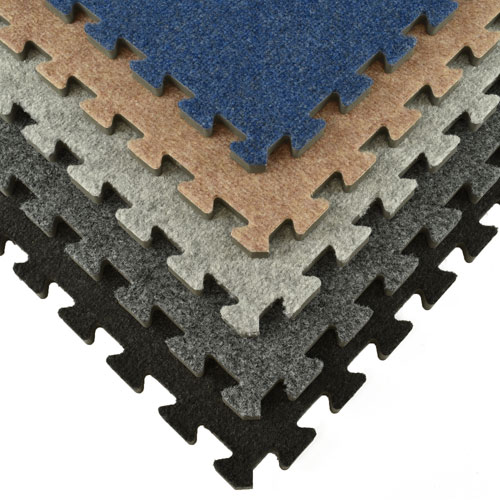 How to Install Carpet Tiles on Concrete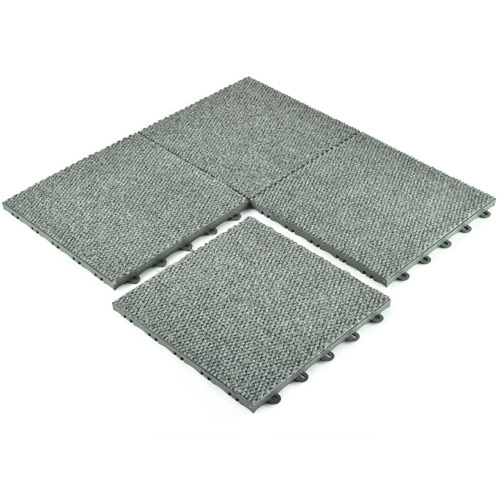 Can You Install Carpet Tiles Over Hydronic Heating?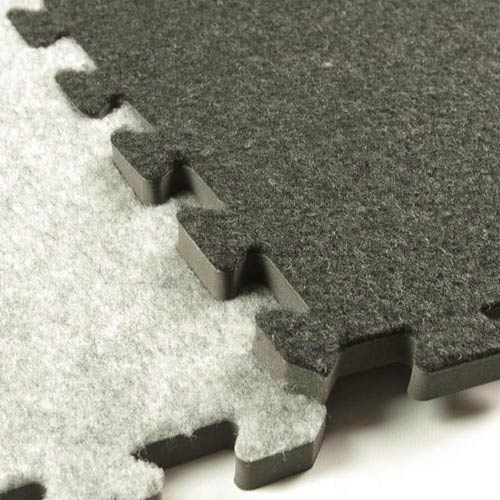 How To Install Carpet Tiles Without Glue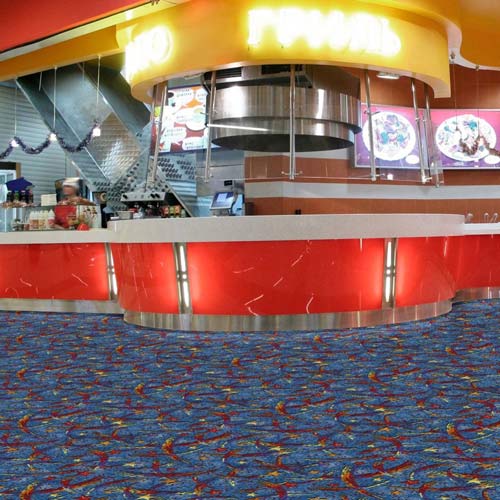 Where Can I Find Blue Carpet Tiles?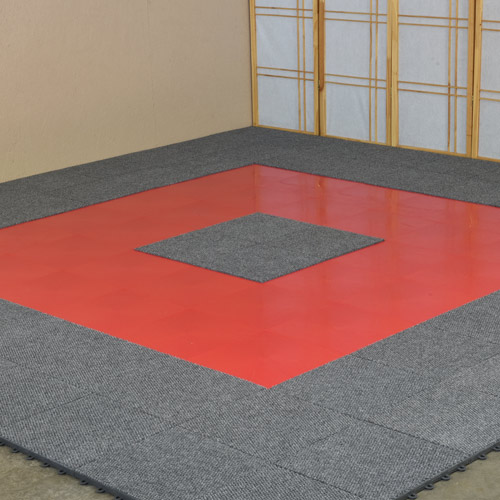 Transition Free Tile To Carpet Flooring
Carpet Tile Ideas - View All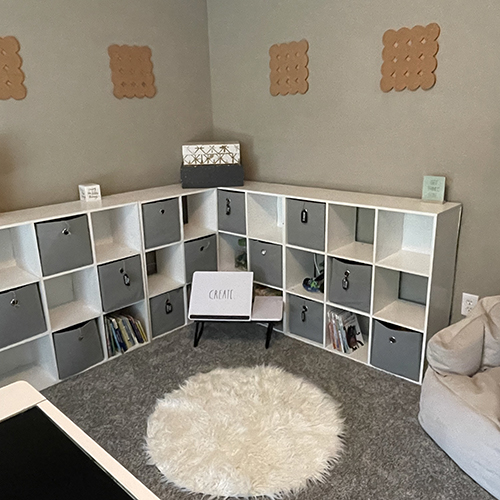 What Are the Best Bedroom Carpet Tiles?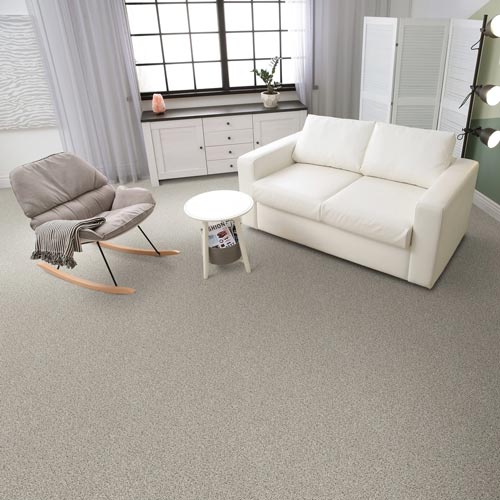 What Are The Best Carpet Tiles For A Basement?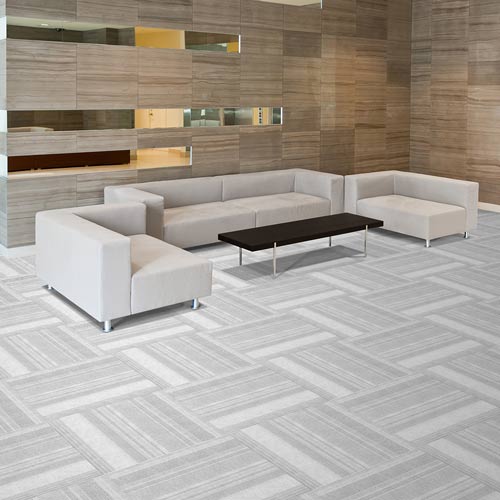 What Are The Most Popular Carpet Tile Installation Patterns?
What Makes The Best Roller Skating Rink Carpet?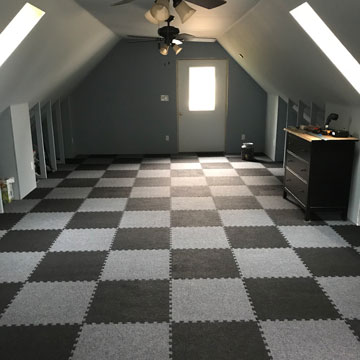 What's The Best Playroom Carpet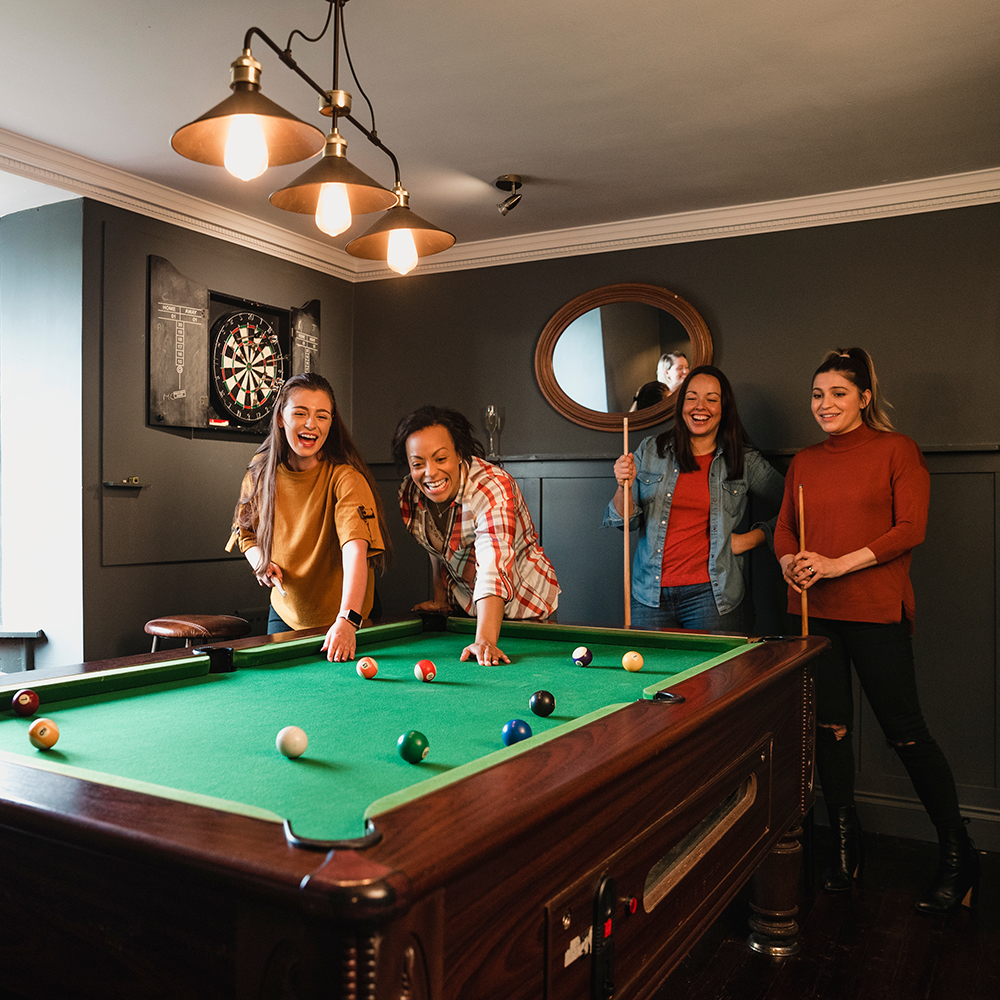 Qualities To Look For In Game Room Carpet Flooring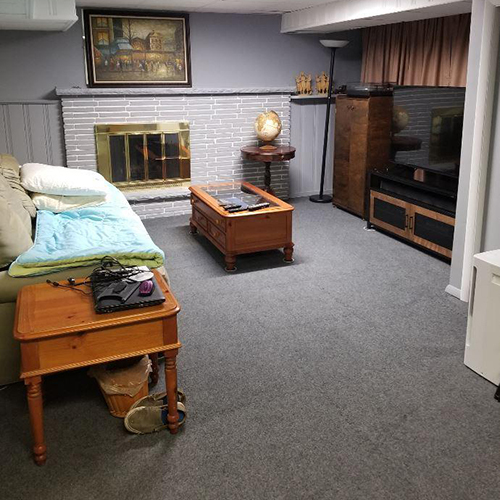 What Flooring Products Are The Warmest?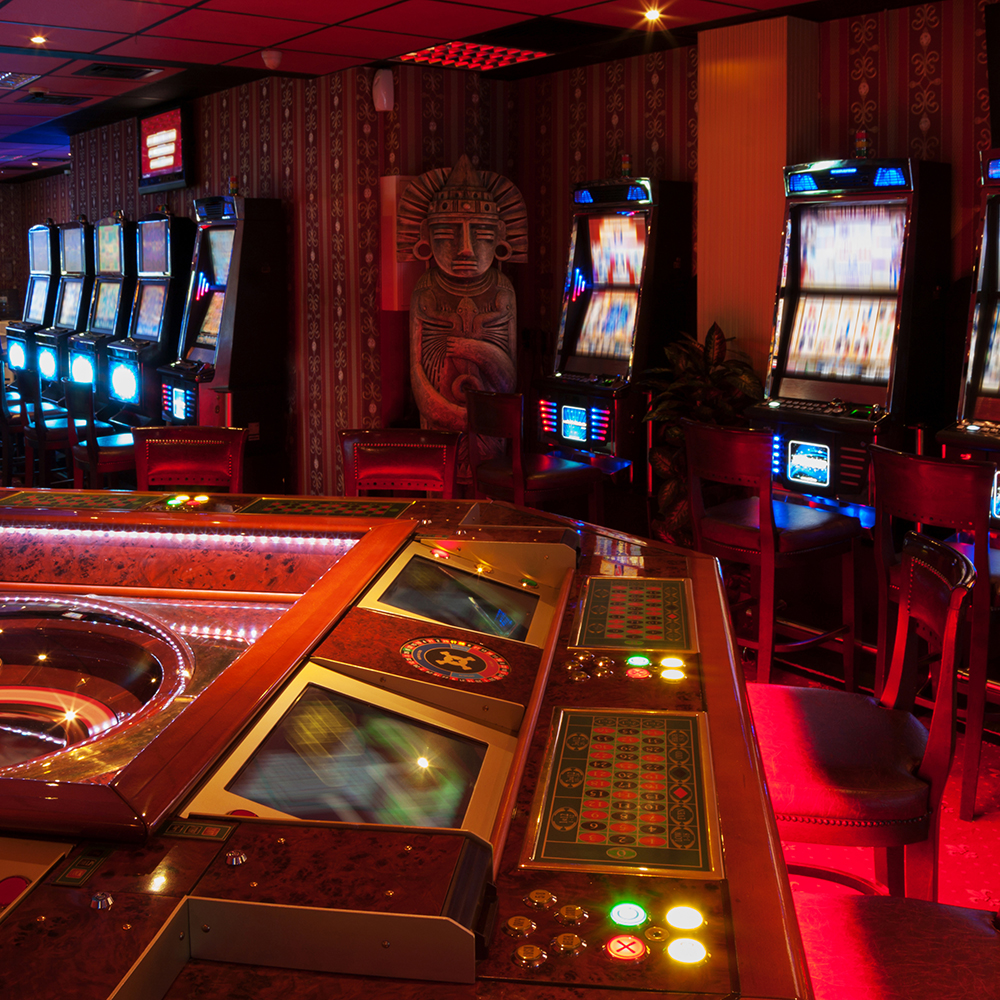 Essential Qualities Of Carpet For Casinos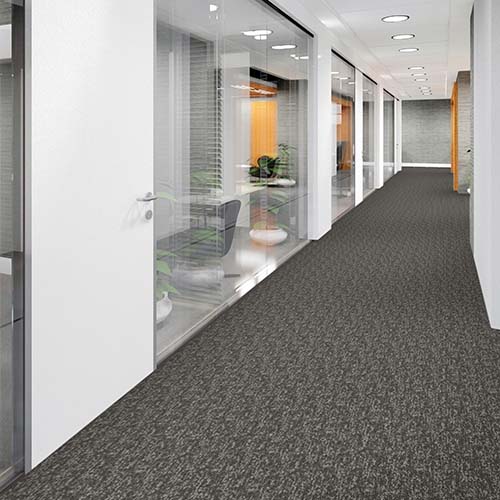 What Are The Best Materials For Office Flooring?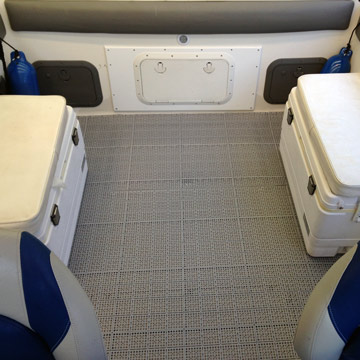 Top Boat Flooring Ideas: Interlocking Marine Tiles & Mats
Carpet Tile Features - View All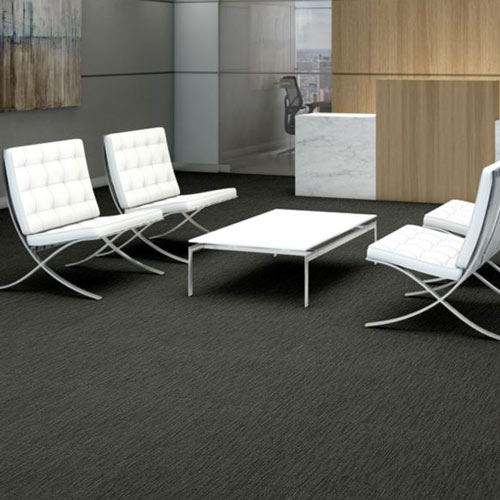 Are Carpet Tiles Stain Resistant?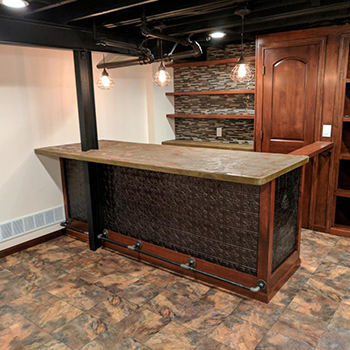 What Are Some Water Resistant Flooring Materials?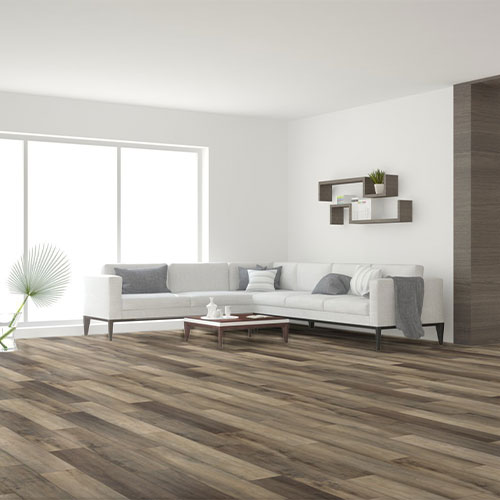 Most Affordable Flooring Options: Rubber, Foam, Vinyl, Carpet & More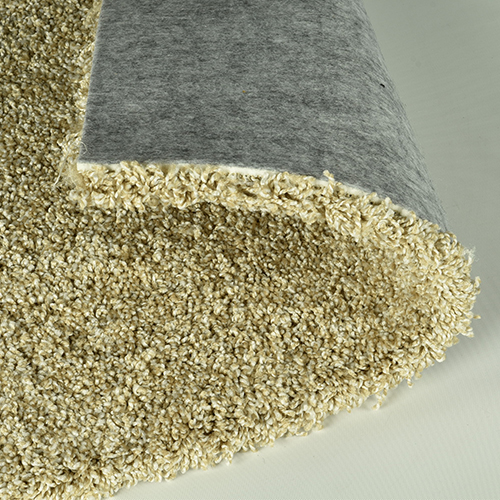 What Are The Thickest Carpet Tiles?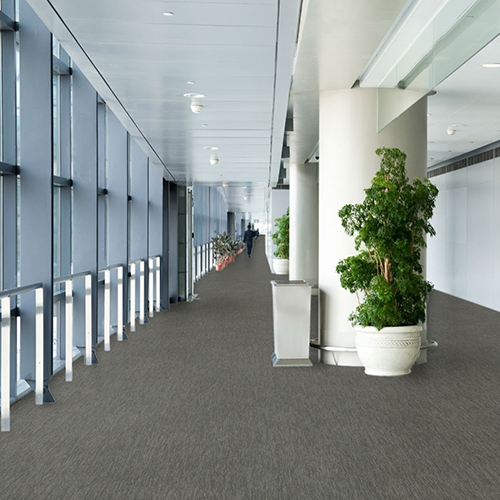 Standard Thicknesses of Commercial Carpet Squares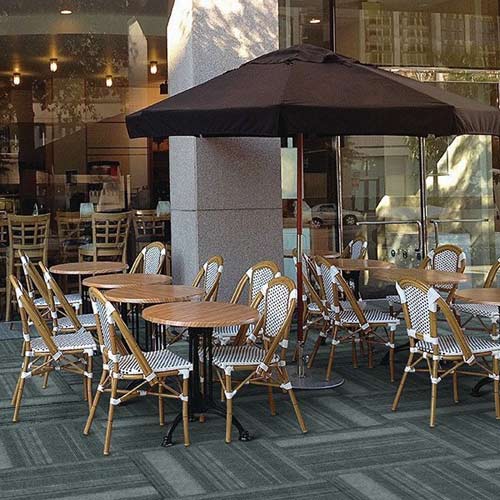 Qualifications for Green Flooring Products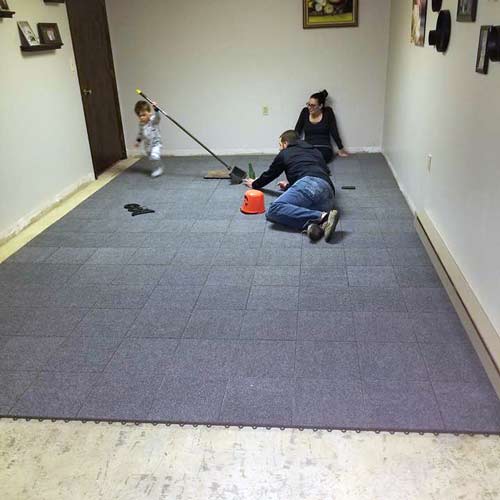 Carpet Tiles VS. Carpet Rolls For Basements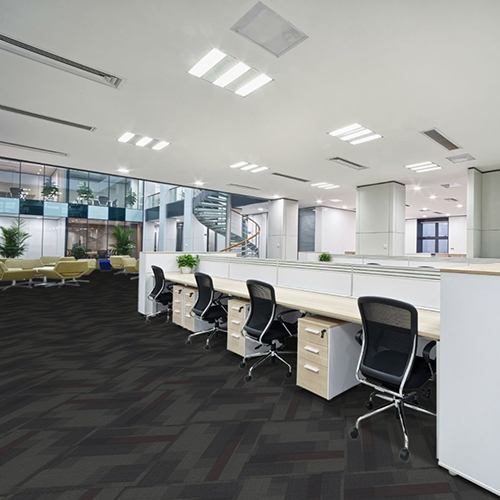 What Are The Pros And Cons Of Polyester Carpet?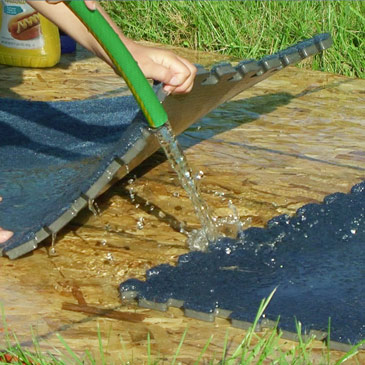 Easy To Clean Carpet Tiles - Royal Interlocking Carpet vs Stains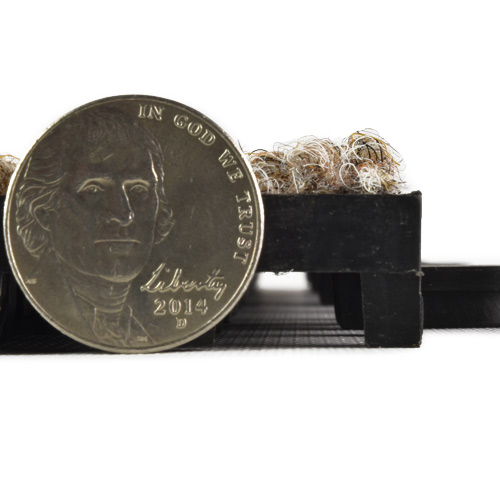 CarpetFlex Raised Snap Together Carpet Tile Features Video
Carpet Tile Blogs, Videos and Testimonials
Carpet tiles have quite a few advantages over other styles of flooring, making them a highly versatile option for use in almost any setting. Whether you're seeking a tile that's appropriate to use in a family room at home for bare feet or in a business conference room for high heel shoes, carpet tiling is a popular selection.

With an interlocking design in the carpet tiles, they are easy to lay out in almost any coverage size or shape. Interlocking carpet pieces can be laid over hard subfloors, such as cement, ceramic, or hardwood. Tiles with an adhesive backing or a peel and stick backing are easy to use too.

You can install these tiles in very little time without the need for specialized tools. Here are some common designs you'll find with pieces of carpet tiling.

Interlocking edges. One of the most popular types of modular carpet tiles involves an interlocking edge. This design allows you to assemble and disassemble the tiles as needed. For example, you may want to remove the pieces to allow the subfloor to dry after a spill.

If you choose a roll or strip of carpet, you may have to glue it down, meaning it can't be removed without ruining the material. Interlocking tiles rarely use adhesive on the back. This results in a cleaner installation, allowing you to return to the subfloor at any time.

The interlocking tiles may have a hidden interlock base, which hides the seams on the tiles, creating a finished look, which is perfect for a business or home setting.

Other times, the pieces may have puzzle style edges, with a carpet layer attached to a foam base layer. The puzzle edges on the foam will connect together tightly, ensuring the tiles will not pull apart under stress. These pieces are lightweight, so one person can install them quickly.

Should one of the interlocking pieces become damaged, you can just remove and replace that single piece. This is a significant advantage of using tiles versus using a roll of carpet. These tiles pull apart easily, and you can stack them in storage when they aren't in use.

Raised base. In a basement setting, having a raised base lifts the carpet off the concrete subfloor. Should you have moisture in the basement, the raised design allows air to flow underneath the carpet, evaporating the dampness.

Many times, a raised base tile makes use of waterproof materials in both the base and in the carpet top layer. This makes the tile a good choice in areas where kids may spill drinks or where pets may have an accident. It's easy to clean too.

As an added advantage of the raised base, it can support a lot weight, so it works nicely for bedrooms or family rooms, where bed and furniture are in use. And the raised base has thermal properties, meaning it is able to protect those sitting on the floor from cold concrete or tile in the subfloor.

Floor protection. Large sizes of carpet tiles can be used to overlay a subfloor, protecting it for an event. Once the event is over, just pick up the tiles and store them until the next time.

This use case is most common in a gymnasium with a basketball floor. You can protect the gym floor from chairs and tables that are in place for weddings, school dances, commencement ceremonies, concerts or banquets by using the large size carpet pieces. With large pieces, the tiles will not slide around when people walk or dance on them.

Some gymnasiums may use tiles of carpet to create walkways for fans near the edges of the volleyball or basketball court. These walkways will give fans a slip-resistant surface, while protecting the floor from dirt, rain, and snow the fans may track into the gym from outdoors.

Outdoor use. Sometimes, you can use pieces of carpet in an outdoor installation. Creating a carpeted surface for a deck or outdoor patio creates an interesting look.

An outdoor tile will often use an adhesive backing, which simplifies installation. It also will stand up to constant foot traffic, to changing temperatures and weather, and to sun damage.

Another usage option for outdoor carpet tiles is as a marine flooring. You can install waterproof carpeting in the floor of a boat. These tiles are lightweight, durable, and easy to clean, so they're perfect for a marine environment.

Carpet tiles buying guide. The best carpet tiles will deliver the durability you need, the design you want, and a cost that fits in your budget. Whether you're installing the pieces of carpet at home, at a business, or in a commercial building, multiple products are available to fit your needs perfectly, both in terms of price and usability.

Click any of the links in our buyer's guide to learn more about the potential use cases for this style of floor. You'll find product review articles, usage options, installation ideas, videos, and blog articles.