Gym Floor Covering Carpet Tile 6mm x 39-3/8x78-3/4 Inches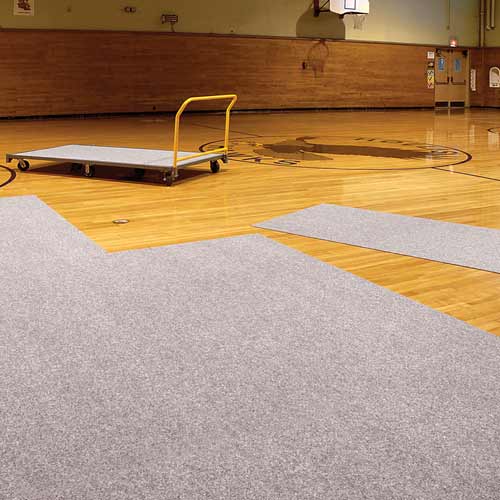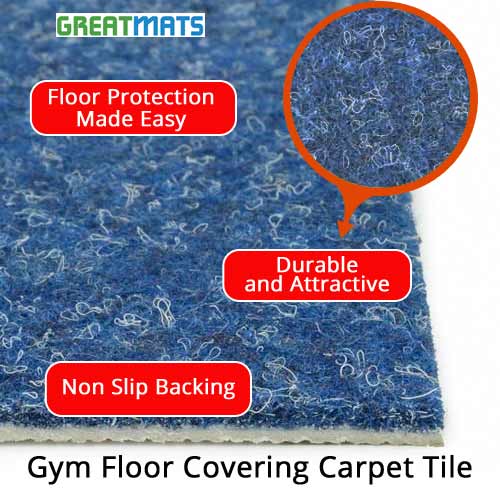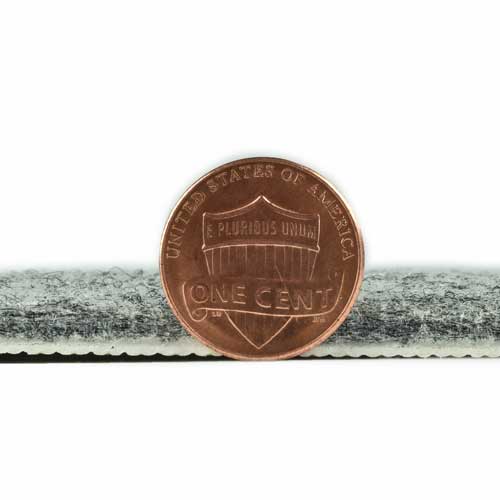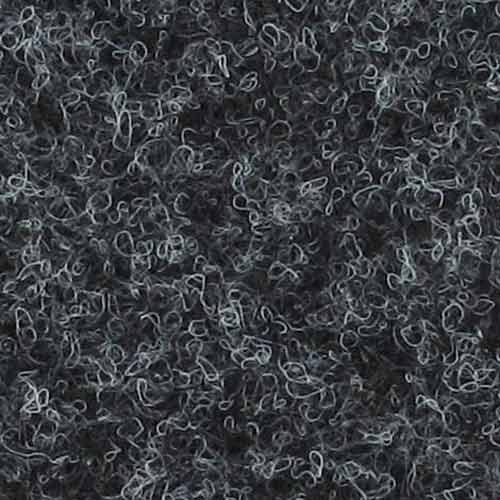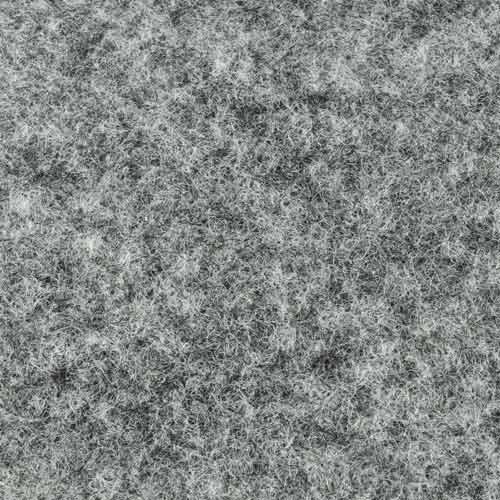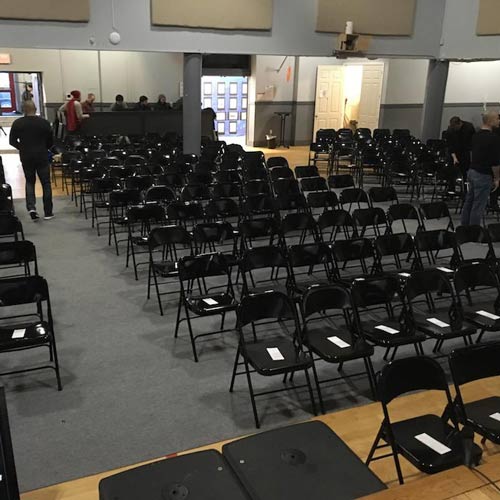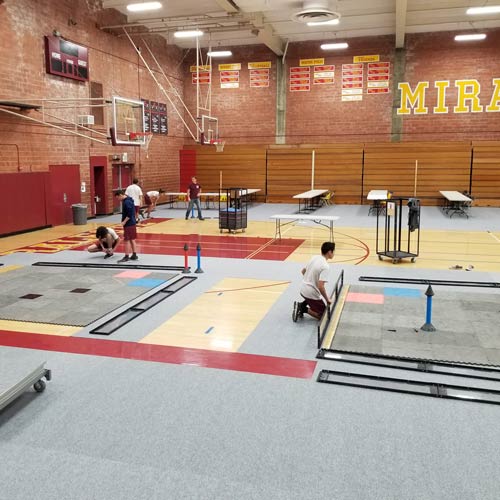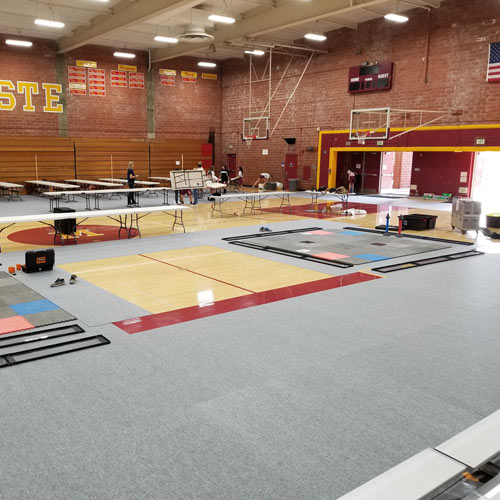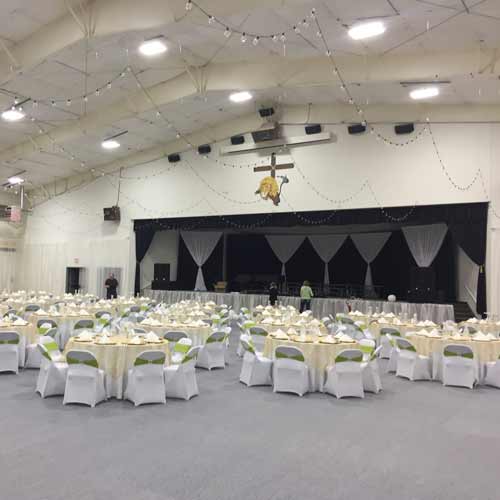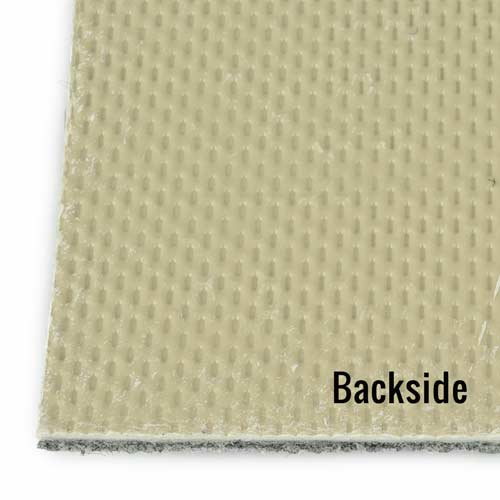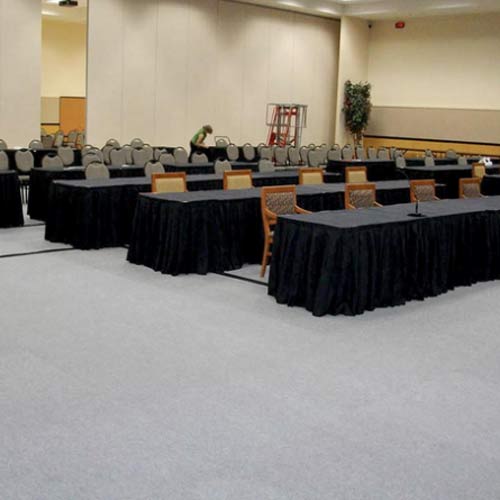 Floor protection made easy
No Adhesive Required
Add comfort and style
$66.18
/tile
(You Save 15%)
(15 Reviews )
Ships Out: Estimate 7-10 Working Days
How Much Flooring Do I Need?
VIDEOS
TOP FEATURES
Floor protection made easy
No Adhesive Required
Add comfort and style
Easy installation and removal
Durable and attractive
Non slip backing
Low maintenance and easy to clean
Use Types
Churches, School Gym Floors, University Gym Flooring, Protective Carpet Flooring, Convention Hall, Sports/Recreational Facility, University/College Basketball Court, Gymnasium, Racquet Sport Court, Volleyball Court
Protective Carpet Tile for Gym Floors
Our Gym Floor Covering Carpet Tile 6mm x 39-3/8x78-3/4 Inches Tiles are an attractive and durable option for protecting your gym floor, allowing for the transformation of any area for a special event.
Choose these floor covering tiles to receive superior coverage and a beautiful look. Our gym floor covering protective carpet tiles are easy to handle for set up and break down. These types of tiles require no need for tape or special accessories for installation. Protective carpet tiles lay flat over the wood gym flooring with no unsightly wrinkles or ripples to cause potential tripping hazards.

Each tile is approximately 39-3/8 by 78-3/4 inches and measures 0.35 inches in thickness. Each mat gives you approximately 21.5 square feet of coverage.

Please request a quote for quantities over 1000 square feet.
8 Reasons To Use Gym Floor Covering Carpet Tile To Keep Your Floor Protected
1. Floor Protection Made Easy
Athletic gymnasiums are made for basketball, volleyball and physical education classes. Occasionally though, they host graduations, special speakers and other events. Although it's enjoyable to be able to host
special events inside the gymnasium
, having so many people and so much equipment on the gym floor isn't good for the longevity of the flooring.
That's where our gym carpet segments enter the picture. The surface of the tiles is carpeting, which ensures a good grip for people walking on them. People won't slip on the carpet surface as they might do on a wet wooden gymnasium floor.
These gym tiles make protecting the gym floor easy. After installing these gym carpet tiles, you won't have to worry about people or chairs scuffing or damaging the gym floor. These gym floor covering carpet tiles are made to handle the heavy traffic you'll see at your event,
like a spring gala
.
2. No Adhesive Required
These carpet tiles are made to be placed over several different types of flooring materials, including hardwood gym floors, without the use of adhesives or even double-sided carpet tape.
The individual tiles are heavy enough (at nearly 14 pounds) that they will not slide around after you position them against one another.
3. Easy Installation and Removal
One person usually can install and lay out these tiles, but they might be a little heavy for some people to handle alone due to their size. Installation will be easier and go much faster with multiple people. You'll want to keep the gym carpet segments on a large hand cart that can handle a lot of weight. Each tile weighs 13.8 pounds, and each tile measures 3.28 by 6.56 feet.
With the carpet for gym pieces stacked on a rolling hand cart, you can pull one gym floor carpet tile off the cart and lay it in place. Then roll the cart forward, pull off another tile, and lay it in place. Continue this process to lay out the tiles as quickly as possible without having to carry them very far.
Each tile has straight edges on all four sides, allowing it to sit tightly against other tiles. You'll want to lay the tiles flush against each other to prevent any gaps or seams from appearing, where someone could trip.
Removing the gym carpet tiles is just as easy, and also goes faster with multiple people working. Use the hand cart to stack the tiles, and roll the cart along as you pick up the tiles to reduce the distance you have to carry the gym carpet segments. Make sure to stack the tiles as straight as possible to ensure that the stack does not tip as you roll the cart.
4. Provide Comfort and Style
When having a ceremony in a large area with hard flooring, where people may be standing for a long time waiting in lines or giving speeches, having the gym floor covering carpet tiles installed will provide a softer area for people to stand.
You'll also love the look of these gym carpet tiles after they're installed, as they completely transform the feel of any area. You'll hardly know you're in a large gymnasium or in a large warehouse type of building with a cement floor once these carpet tiles are laid out.
5. Durable and Attractive
As long as you properly care for the carpet tiles, you can expect them to last several years. These durable tiles will stand up to having tables and chairs placed on top of them, while protecting the flooring beneath. Each gym carpet tile has a thickness of about 0.35 inches, which is just enough to provide a little cushioning.
Understand that these carpet tiles are not waterproof, so you'll want to clean up any liquid spills as soon as possible to avoid ruining the tiles. They'll repel moisture, but are not waterproof.
The tiles contain a Shore C material density rating of 60, meaning they are firm and durable. The tiles, which are available in blue, dark charcoal or gray, offer a 3-year warranty.
6. Non-Slip Backing
The polyolefin plus backing on the carpet tiles provides a non-slip backing. This means you don't have to apply any adhesives to the back of the tiles before laying them over the hard floor. And the backing will not cause any discoloration of the gym floor itself.
Additionally, the non-slip backing means you can feel comfortable placing objects on top of the gym carpet tiles without having to worry about the objects slipping out of place. For example, a lot of organizations use the gym carpet segments when holding a special event in a gymnasium. You can place folding chairs and tables over the gym floor covering carpet tiles, and they'll stay in place.
7. Low Maintenance
These tiles are easy to care for. It's recommended that they're vacuumed after every use or daily if the tiles are left in place for multiple days. Heavy traffic areas may require a vacuum with a rotary power brush. Should a high traffic area become soiled with mud, it's recommended to allow the area to dry completely before attempting to vacuum it.
For soiled tiles, you can use a carpet cleaner or an all-purpose spot remover on them. (Before applying any chemicals or cleaners to the gym floor covering carpet tiles, test the cleaner on a spare tile to ensure no discoloration will occur on the carpet mat.) Try to treat any spills or soils as quickly as you can after they happen. After applying the spot remover, use a clean white cloth to remove the stain.
For gum or greasy spots, a citrus-solvent spot remover will provide the best results. To remove chunks of gum from the gym carpet tiles, use a putty knife to dislodge the solid pieces before applying the spot remover.
The easiest way to store the carpet tiles is to keep them flat and stacked, as long as they're dry. Many organizations use a flat hand cart to transport the carpet tiles from one location to another. Some people even store the carpet tiles on the cart when they aren't in use, although you can stack the carpet tiles directly on a dry floor. Keep the tiles stored away from direct sunlight too, which could cause fading.
Long-term maintenance on the gym floor covering carpet tiles should involve a steam cleaning periodically, depending on use patterns. Gym carpet tiles that receive heavy traffic during wet winter months should be steam cleaned more often, for example.
Performing these basic maintenance tasks on the gym carpet tiles will ensure a longer lifespan for them.
8. Use Cases
The most common reason to use gym floor carpet tiles is to cover large segments of the hard flooring to hold special events. But these gym carpet tiles also work in smaller layouts for specific use cases. Here are some other reasons people make use of our gym floor covering carpet tiles.
Bench Areas:
Athletes will be drinking water and dripping sweat during basketball or volleyball games. You don't want this moisture on the gym floor. You can place these gym carpet segments underneath the chairs in the bench areas, allowing them to catch any liquids. Additionally, if you're using multiple small courts in a large gymnasium for tournament play, you can use gym carpet pieces to provide a clear distinction between each court, as well as provide a bench area.
Traffic Areas:
During the winter months, if people track in a lot of precipitation and mud from the outside onto your hard floors in your building, the floors can become slippery. You can use one or several of our gym carpet pieces in front of the entry door to provide good traction for people as they enter the building.
Segmented Areas:
You can use these tiles to create specific areas for people to gather. For example, in a large church basement, you may want to use small islands of the tiles to designate areas for different Sunday School classes to gather. Or you may be able to use the segments of tiles to designate areas for different booths at a trade show, leaving the walkways uncovered.
Gym Floor Covering Carpet Tile is a registered trademark of Matter Surfaces.
Maintenance
Vacuum as needed. Can be cleaned periodically with carpet cleaner.
Shipping
Ships via freight delivery shrink wrapped on pallets.
This Product Ships Freight Only.
Please review our shipping disclaimer.
ACCESSORIES
Accessories for GYM FLOOR COVERING CARPET TILE 6MM X 39-3/8X78-3/4 INCHES
ANSWERS
Product Questions:
Q: Do you have any documentation on the fire rating or fiber content on this product?
A: Please check the Info and Specs tab on this product page for these documents.
Q: Are carpet tiles water proof?
A: They are designed for indoor use and will repel moisture. They have a PVC backing.
Q: I see in the product information that proper storage is essential for warranty coverage, however, I do not see any information on what proper storage looks like. Can you please send me some information. Thank you, -Elizabeth
A: You have a great question about the protective carpet tiles, I know that the mfg supports flat storage stacked on top of each other, on a cart or otherwise.
Q: Do you recommend this product for long-term use over a cement basement floor?
A: This is for temporary gym floor coverings in schools.
Q: How do you prevent tripping hazards along each seam?
A: These tiles lay flat and have a rubberized backing. Tripping should not be an issue.
Q: Do you sell 1/2 tiles. Sometimes we could use them when we stagger the tiles.
A: While we do not offer 1/2 tiles, the tiles can be cut using a sharp utility knife and a straight edge.