How Much Do Carpet Tiles for Basement Spaces Cost?
By Kyle Schurman Created: January, 2021 - Modified: September, 2023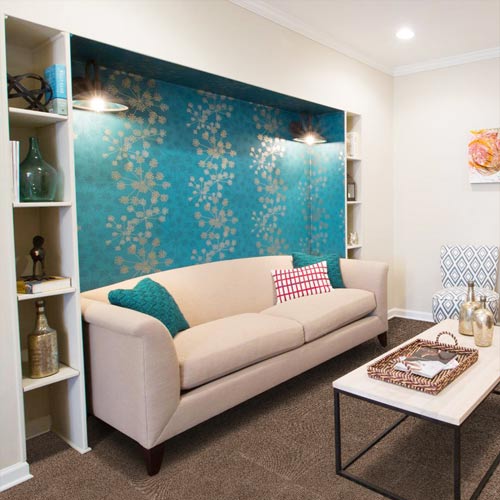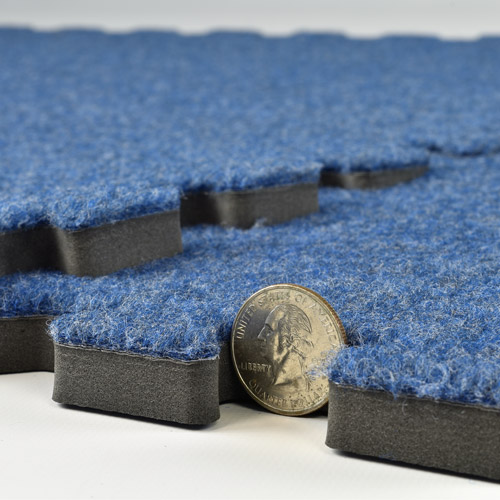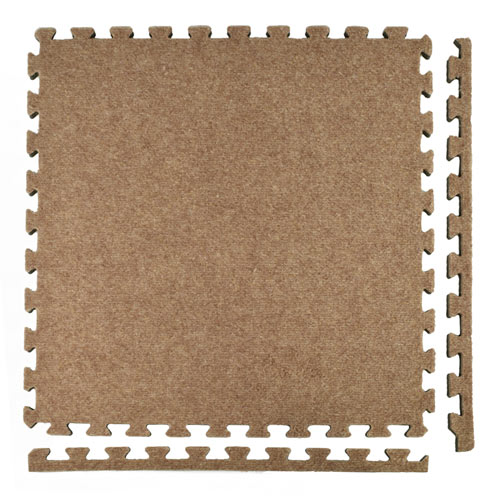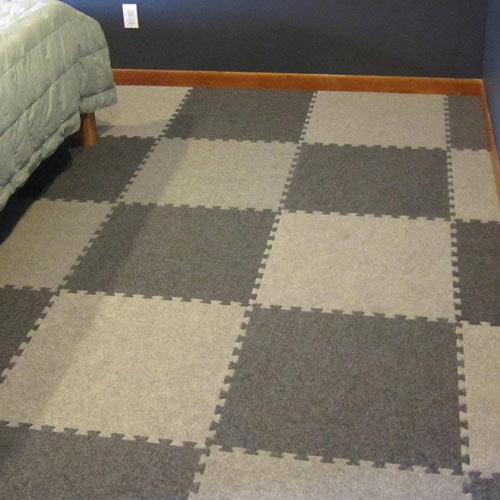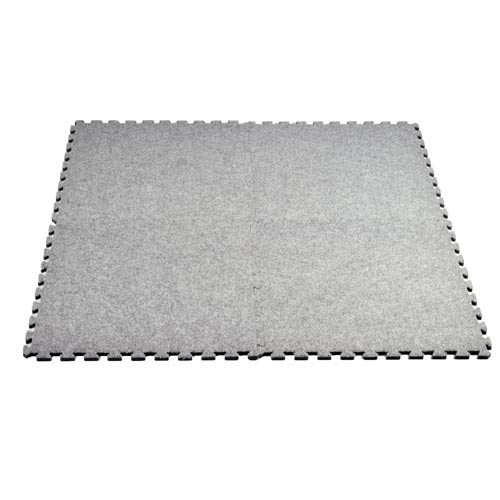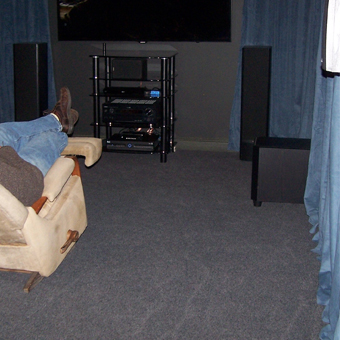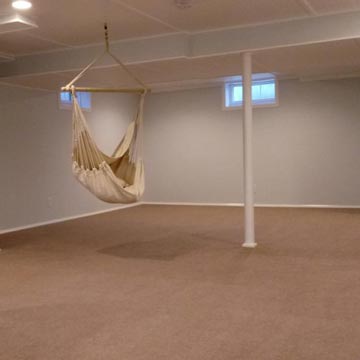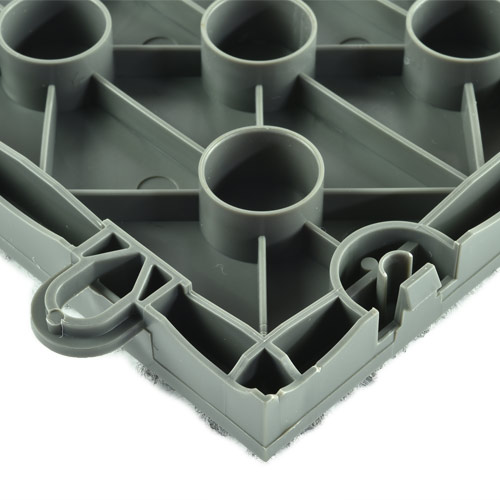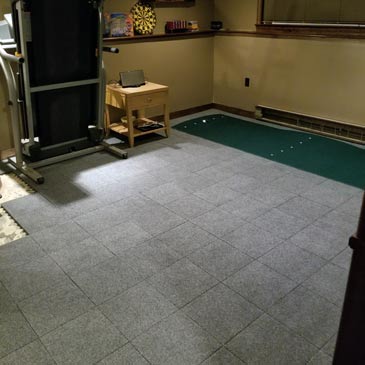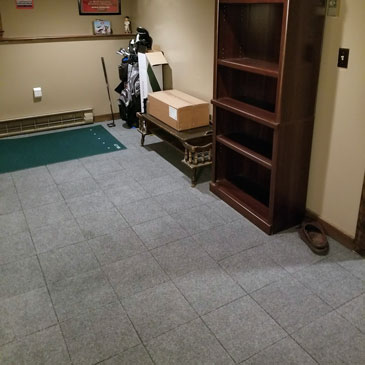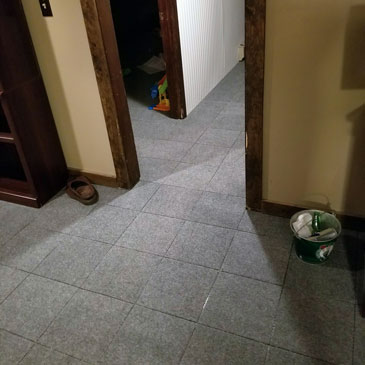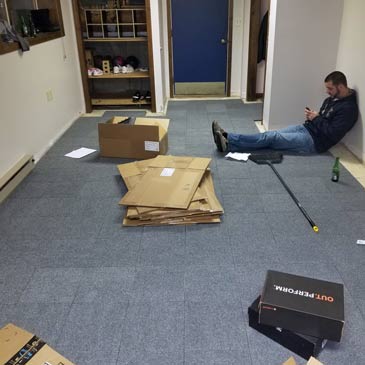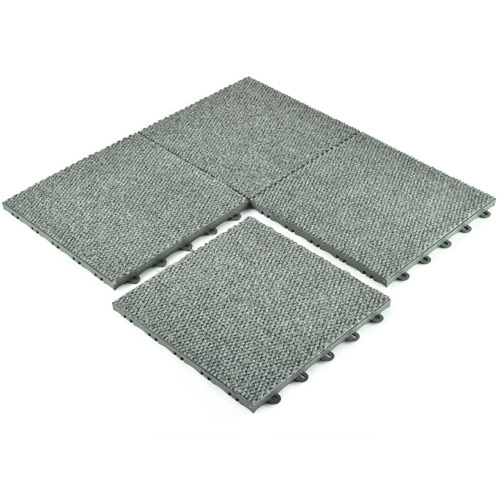 When comparing the costs of carpet tiles for basement use, you can expect to pay anywhere from about $1 to $9 per square foot.
To ensure the comparison among products is as fair as possible, it's best to look at the square footage cost for each type of tile.
The cost of carpet tiles for basements will vary from product to product, depending on the material in use and on the method used for installation, which may include:
Adhesives application, which typically results in the least expensive carpet square product

Puzzle edge, which typically has a mid-range cost

Hidden interlock, which usually ends up in the most expensive initial price tag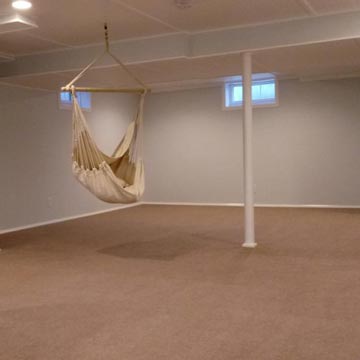 Greatmats has a large number of carpet tile models for basement spaces in its catalog, creating a wide range of price points that can fit in nearly any budget for a floor installation. Here are five carpet tiling options that will provide a good value for several different planned use cases.
What Are the Least Expensive Carpet Squares for Basement Installs?
About $1 to $2 per square foot
To save money on carpet tiles for basement, look for a peel and stick model, which carries a price of roughly $1 to $2 per square foot. These don't require any additional adhesive, which saves money and reduces the mess during the install.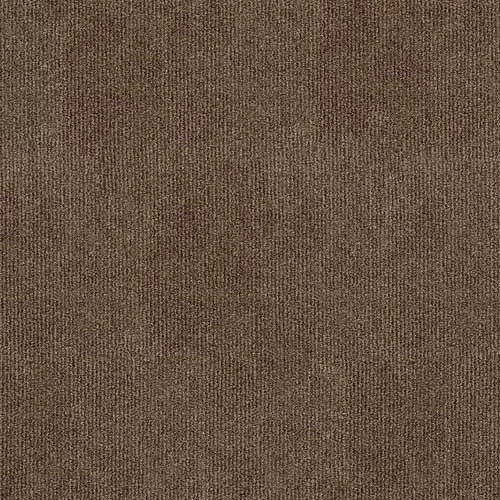 One of the least expensive options is the Style Smart Riverside Carpet Square. At a little more than $1 per square foot, these consist of a durable recycled plastic material in the fibers for long lasting performance at home or in an office building.
They appear in several different colors, allowing installers to mix and match the squares to create any kind of pattern.
What Are the Costs for Puzzle Interlock Basement Carpet Squares?
About $2 to $5 per square foot
When you want a type of carpet square that does not need to be stuck to the subfloor, you may want an interlocked puzzle style design, which will cost between $2 and $5 per square foot.
The Low Cost Royal Interlocking Carpet Tile carries a price of about $2.50 per square foot.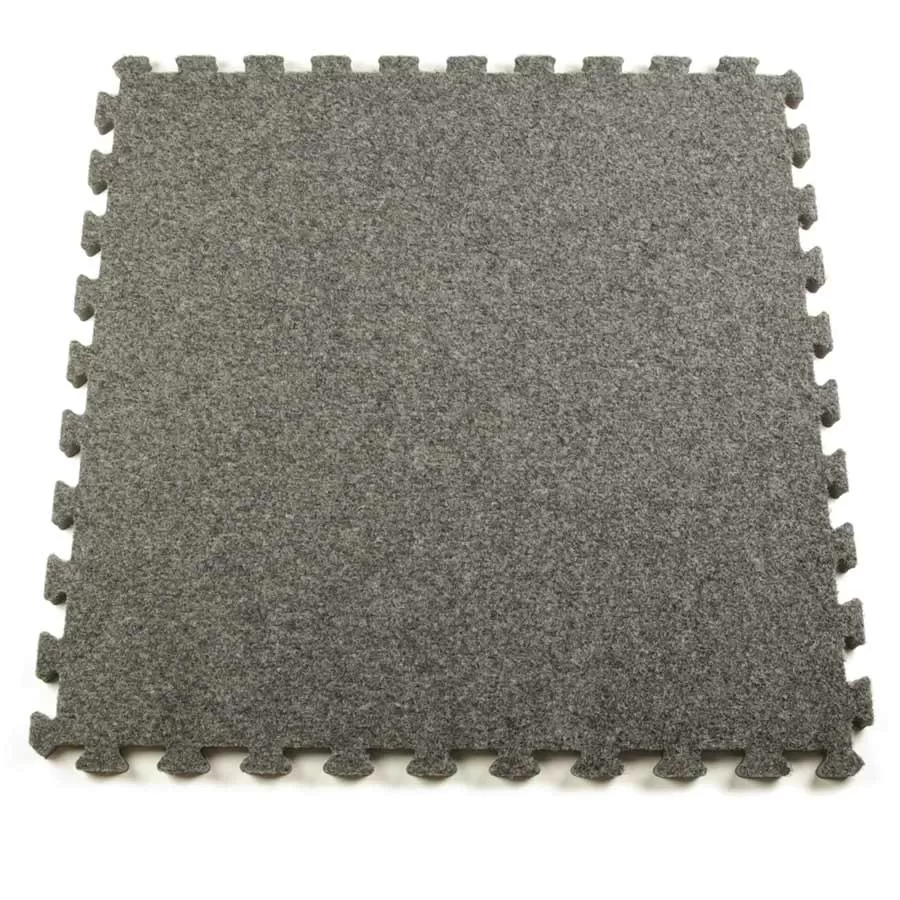 This model is a good value, as it does not require any underlay material due to its built-in padding. Installation can occur directly over the cement, wood, or tile subflooring. It has a foam backing that delivers just the right level of cushioning, and the carpeted layer attaches to the top of the foam.
The puzzle edging allows for a fast DIY install, saving money versus a flooring that requires hiring a professional to do the work.
What Are Some of the Most Expensive Carpet Tiles for Basement?
About $5 to $9 per square foot
When looking to install carpet tiles for basement that have a hidden interlock system and a raised base to deal with potential moisture problems, expect to pay around $5 to $9 per square foot.
The Carpet Tiles Modular Squares product costs a little under $6 per square foot. These also have a raised base to encourage airflow, and they have hidden interlock tabs and loops for a clean looking installation.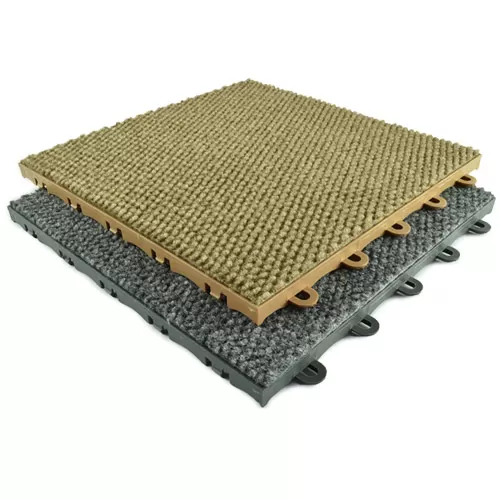 Should a flood occur in the basement, simply pop these tiles apart and place them in storage until the subfloor dries again.