Do I Need Padding For Carpet Tiles: How to Install Flooring Guide
By Lisa Hobbie Created: July, 2020 - Modified: September, 2023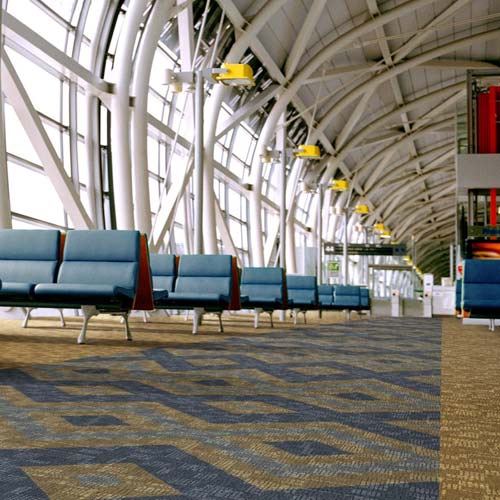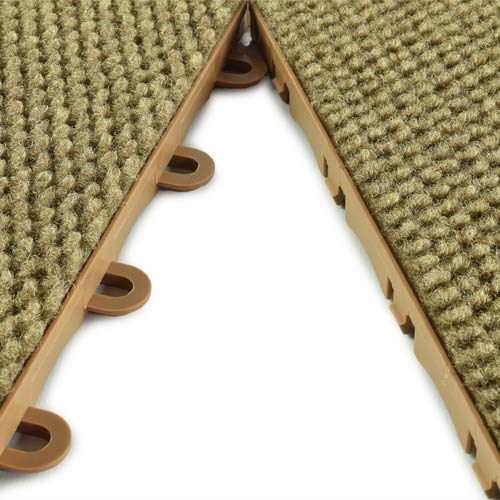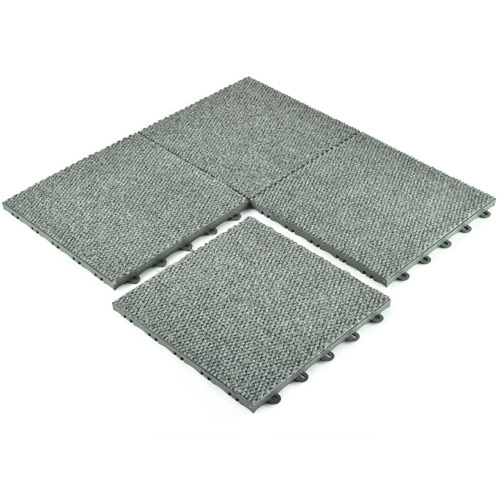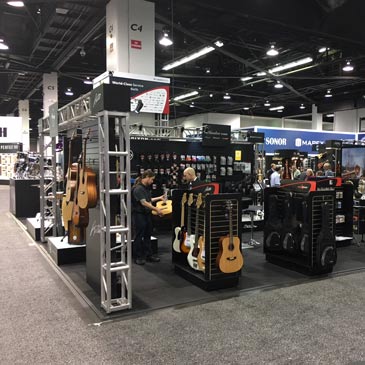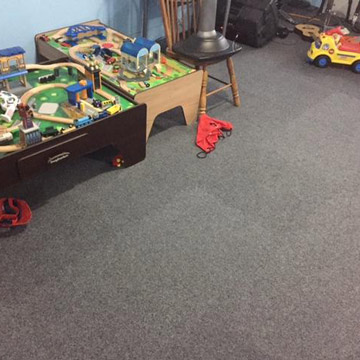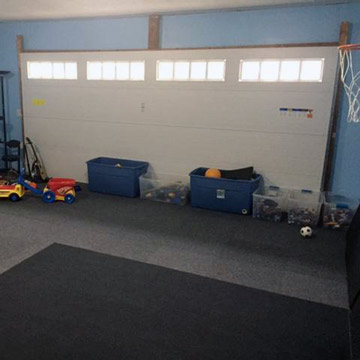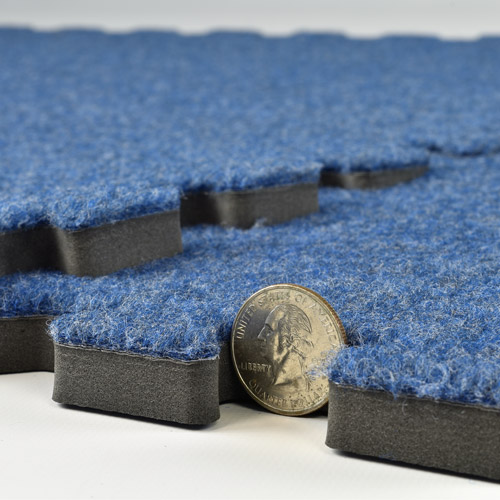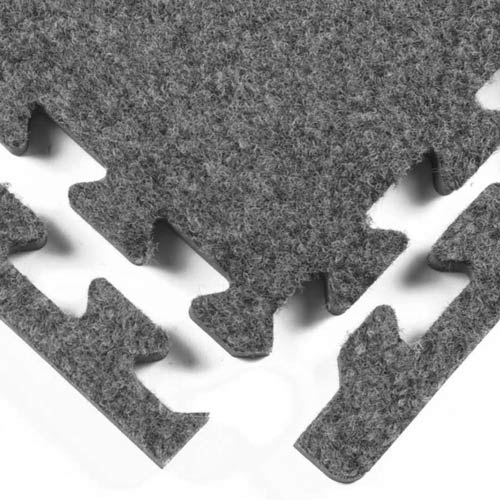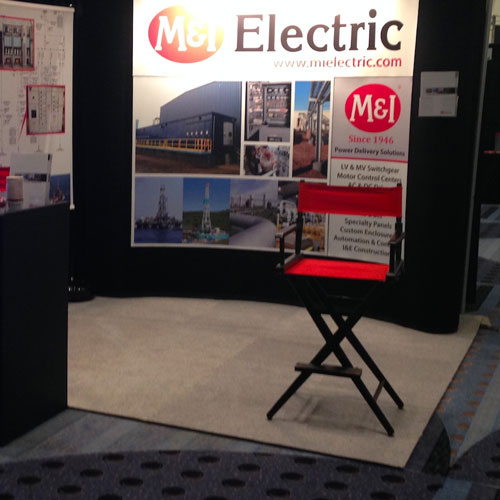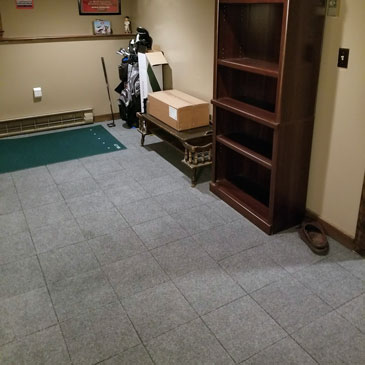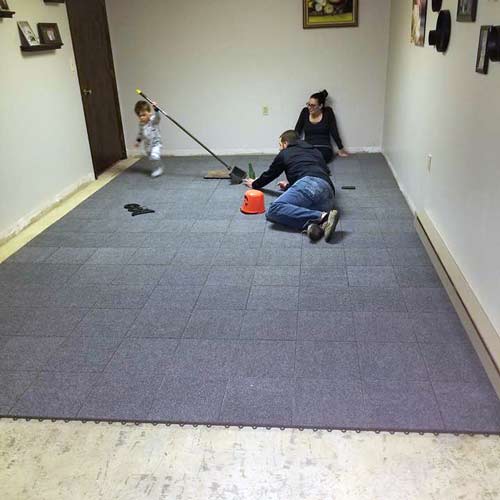 Carpet tiles are an economical and practical alternative to traditional carpets. They come in many styles, designs, and thicknesses, and they are easy to install and remove if needed. Where traditional carpets can often harbor dirt, dust, mildew, and other allergens, carpet tiles are often designed to prevent these things from happening. Maintaining and cleaning carpet tiles is as simple as regularly sweeping and vacuuming them, and some can be popped out of place to wash or shampoo, as needed.
Carpet tiles can be installed very quickly - some using adhesive, and some as floating floors. Most carpet tiles can be laid directly on a flat floor surface - without needing extra padding or cushion.
Padding is not needed on most carpet tiles.
There are different sizes, making it easy to fit into tight spaces, and they are lightweight, making it easier to carry around than large rolls of carpet. Some carpet squares are also very durable, and can even be used if a room or space is prone to moisture, like a basement, for example, when traditional carpet is otherwise out of the question. Carpet tiles are a fabulous option if you want the look and feel of carpet, without the complicated installation of it. 
Greatmats offers a variety of the best carpet tiles available, all of which are high quality and available at a great price. With options suitable for home and/or commercial installations, Greatmats is your one-stop shop for carpet tiles that will satisfy your eyes and your wallet!
Etruscan Carpet Tile 1x1 meter - With Padding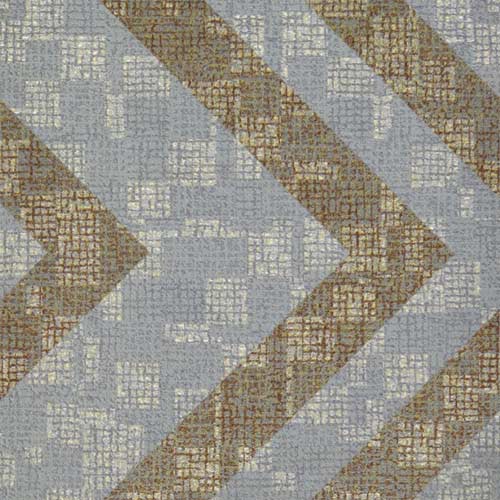 If you like the look and feel of beautiful carpet but don't like how it attracts dust, mold, and mildew, Etruscan Carpet Tile 1x1 meter is the best choice. The StayTac backing system combines support, cushion, and noise reduction and with the loose lay installation, these carpet tiles are the perfect option for a do-it-yourself update in your basement, office, hallway, camper, bathroom, kitchen, garage, and almost any other hard surface without the use of padding or additional adhesive. These carpet tiles are easy to clean with a vacuum and come with a 5-year limited warranty. 
Interlocking Carpet Tiles - With Padding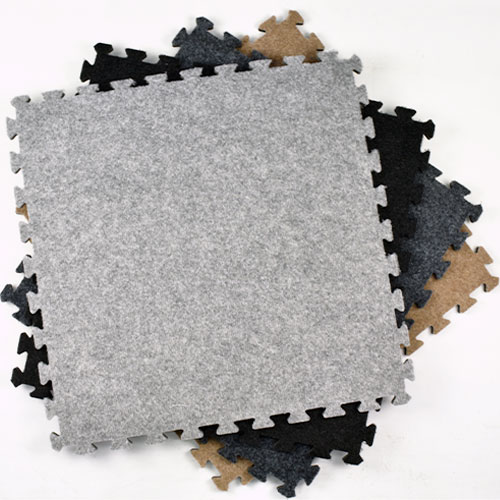 If you want the cushion and warmth of carpet without having to stretch or tack down traditional carpet rolls, interlocking carpet tiles, such as Royal Interlocking Carpet Tile, are another great option. The tops of the carpet tiles are laid with durable carpeting that is bonded to a foam soft closed foam base, providing a strong tile that will stand up to foot traffic, furniture, and lots of playtime. 
They can easily be placed directly on clean concrete or tile without using adhesive or additional padding. They are waterproof and non-absorbent. So, if there are spills or accidents, the tiles won't absorb the liquid – which helps prevent the growth of mold and bacteria! In fact, these tiles are so good with moisture that they are often used in boats! They are also odor-proof, easy to clean, and provide a comfortable anti-fatigue and insulation value similar to traditional carpets. They also provide a stylish finish that is easy to clean by simply vacuuming them. 
Modular Raised Square Carpet Tiles - Non-Padded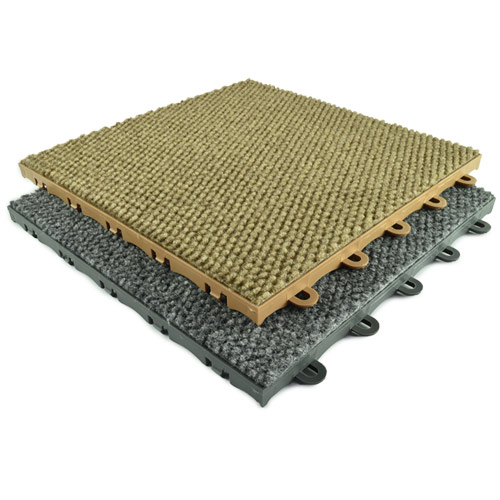 Another carpet tile option that is great for damp areas such as basements is a modular square carpet tile. This floating flooring type is made from recycled materials with a Berber-like carpet top. The carpet tiles are designed to handle high roll loads with their quality construction and are great for cold basement floors as they reduce transmission of cold temperatures from the subfloor through the carpet by way of the layer of air in between. So, much like with traditional carpets, you will not feel the cold from the subfloor on the surface of the carpet. 
Modular carpet squares are easy to snap together without padding and with nothing to glue down or nail into place. Because the floor is raised, if the subfloor gets wet, the carpet tiles will allow for airflow beneath and can be disassembled and re-installed as needed. The easy assembly process also makes the modular carpet tile a great option where a temporary floor is needed. 
Greatmats - Your One-Stop Shop for Carpet Tiles
Not much beats the cost and durability that carpet tiles deliver. Greatmats has so many options other than those listed, such as carpet tiles for
kids' play areas
,
gyms
,
bedrooms
,
patios
, and more. 
If you have a floor to cover, there is a carpet tile option for you that can be easily installed without padding. Everything from noise reduction and traction to vibrant colors and odor absorption is available in this flooring type, and prices vary from around $1.00 per square foot to around $4.50 per square foot. Most options come with excellent warranties and will far outlive the warranty time provided. When you're ready to purchase carpet tiles, let Greatmats go to work for you!