How Many Types Of Floor Tiles Are There?
By Paige Cerulli Created: November, 2021 - Modified: May, 2023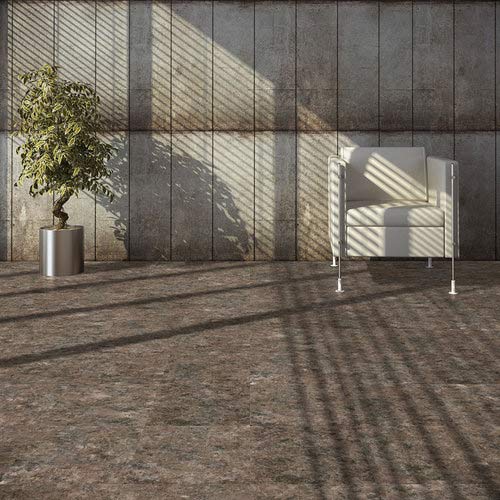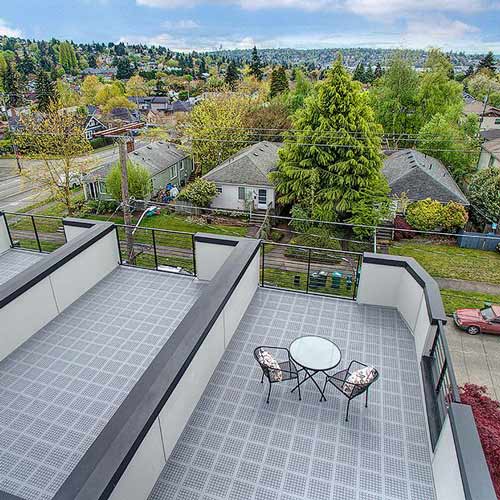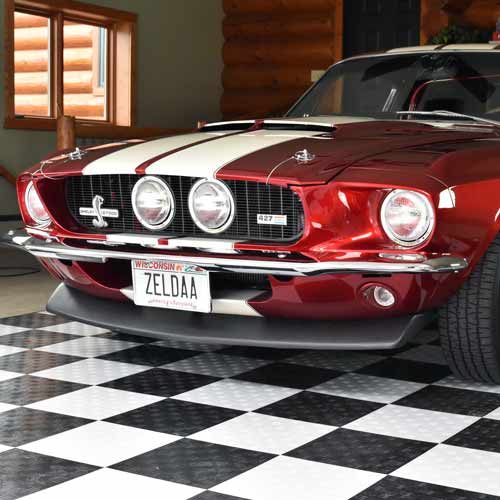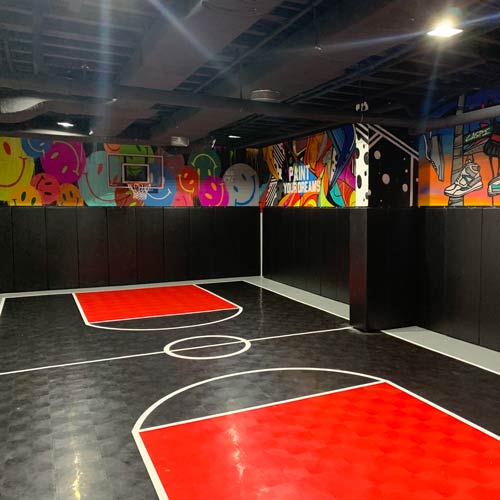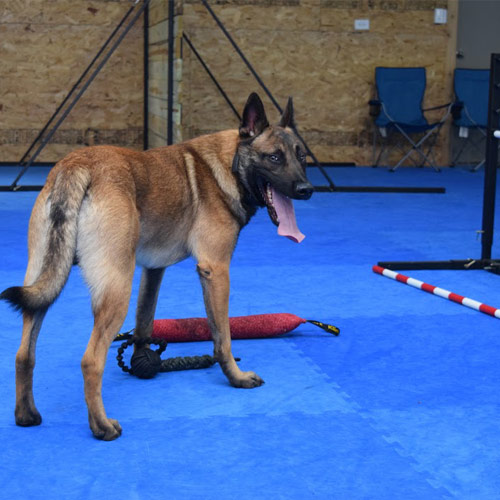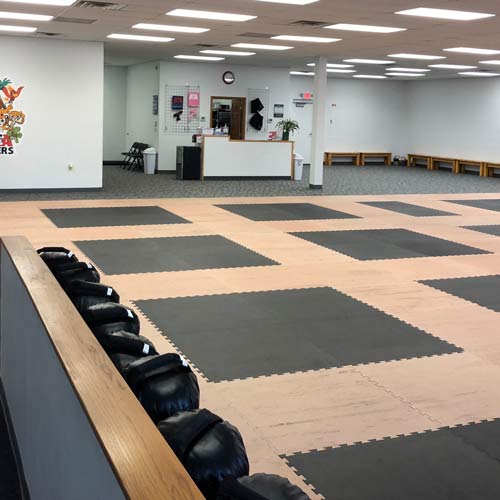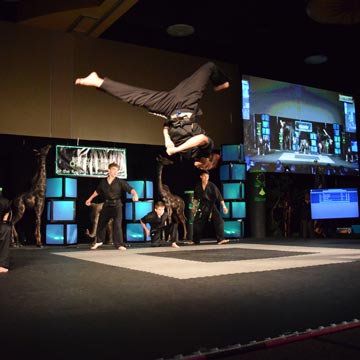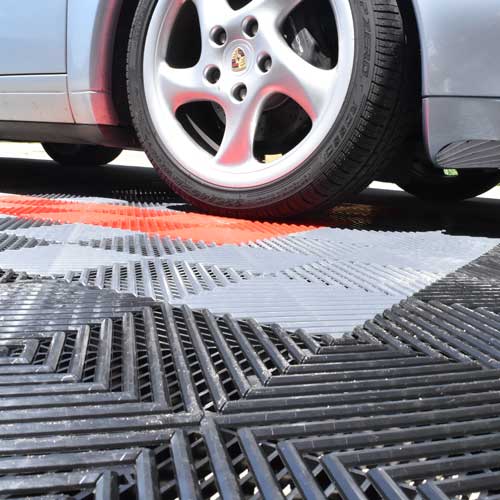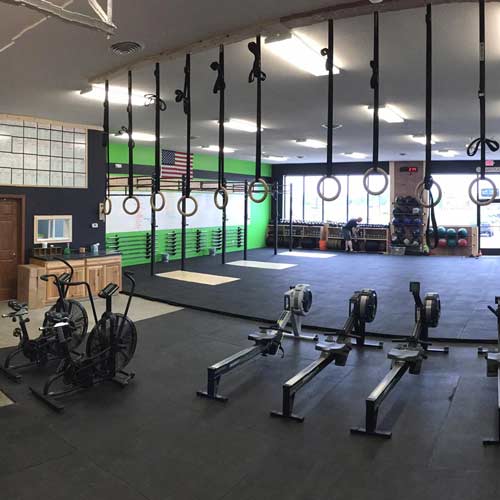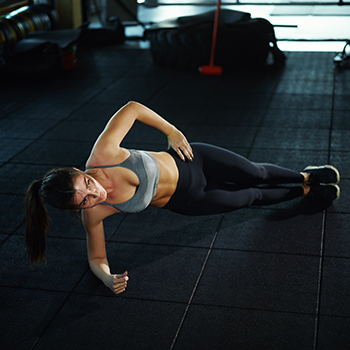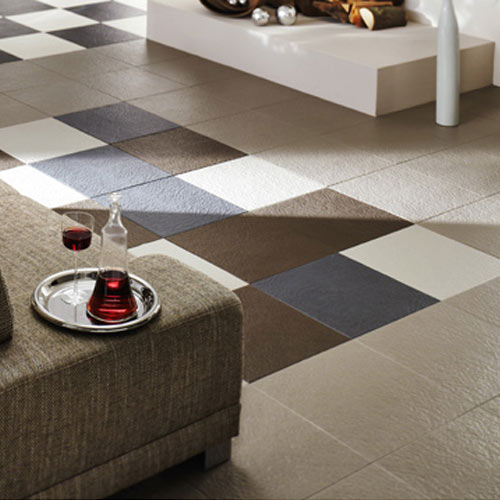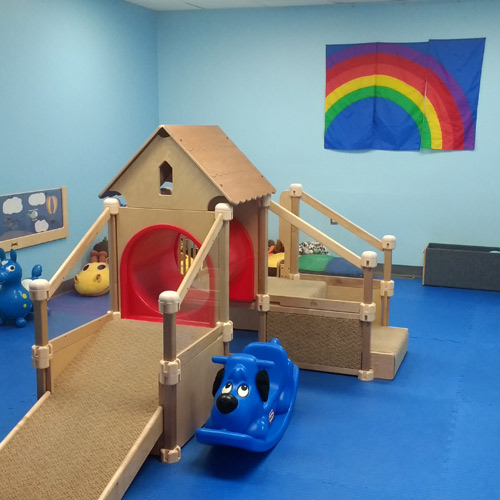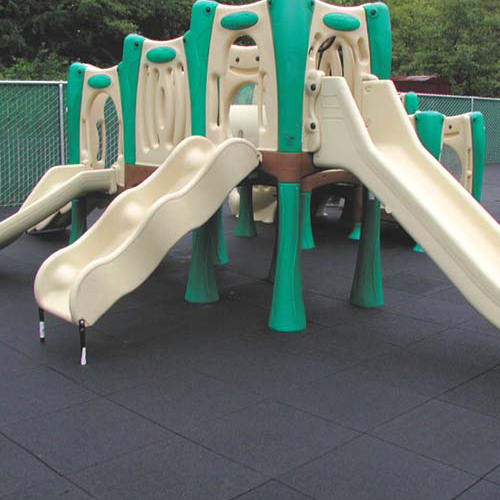 If you're planning a flooring project, you'll have plenty of flooring tiles to choose from. Understanding the different types of
floor tiles
available can help you to narrow down your choices and pick the product that's best for the job.
Types of Floor Tiles By Use
You can sort floor tiles into two main categories: Indoor tiles and outdoor tiles. Some tiles are suitable for both applications.
Indoor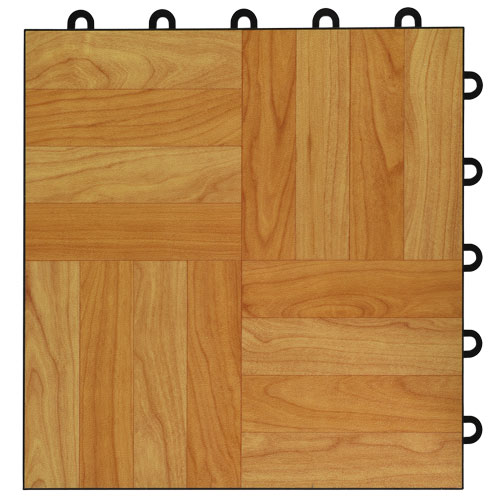 Indoor tiles are designed for use in homes, businesses, warehouses, and other indoor spaces. These tiles often lack UV stability, and many of them aren't waterproof - unless designed for basements, bathrooms or garages.
Indoor tiles are often designed to be aesthetically appealing, and you'll find tiles that feature luxury finishes that resemble marble, hardwood, and more.
Outdoor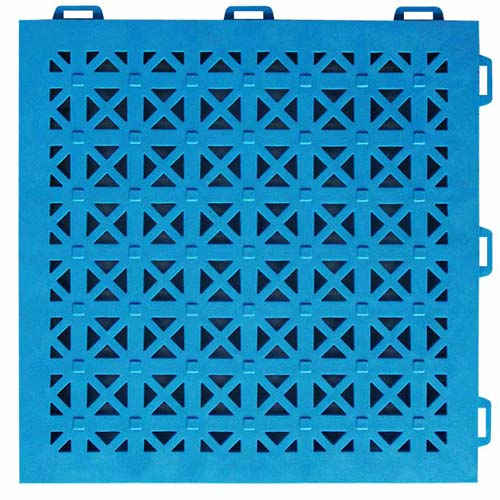 Outdoor tiles are highly durable and designed to withstand the elements. This durability often starts with tough material, like rubber.
Outdoor tiles are designed to withstand temperature extremes. They're waterproof and are often designed to quickly channel water away to keep puddles from forming.
Because water, snow, and ice can make flooring surfaces slick, many outdoor tiles feature designs that help to maximize traction and prevent slips and falls.
Types of Floor Tiles By Structural Design
You can also categorize floor tiles based on their design and installation method.
Interlocking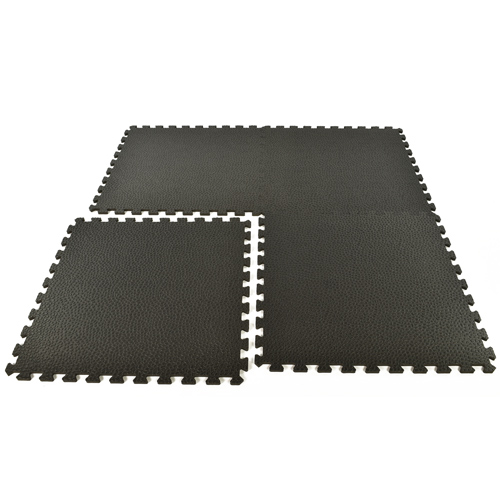 Interlocking tiles are highly popular. These tiles are generally easy to connect and disconnect, and their design creates a secure, unified flooring surface that won't pull apart during use.
You'll find tiles with a variety of interlocking designs. Puzzle tiles are perhaps the most user-friendly.
Puzzle tiles feature edges that look just like puzzle pieces. Connecting them is as easy as aligning the tiles' edges and pressing down on them. Most foam tiles feature this puzzle design. It is also available in many rubber and plastic floor tiles.
Interlocking tiles are also available in a snap together style. The snap together tiles often feature a series of inner interlocking edges that conceal the seams within the tiles, themselves.
By aligning the tiles and pressing them together, you can engage these locking edges and connect the tiles.
Most interlocking tiles don't require adhesive for installation. The interlocking design makes for an easy installation, but it also makes it possible to disconnect and remove or relocate the tiles, if needed.
Glue Down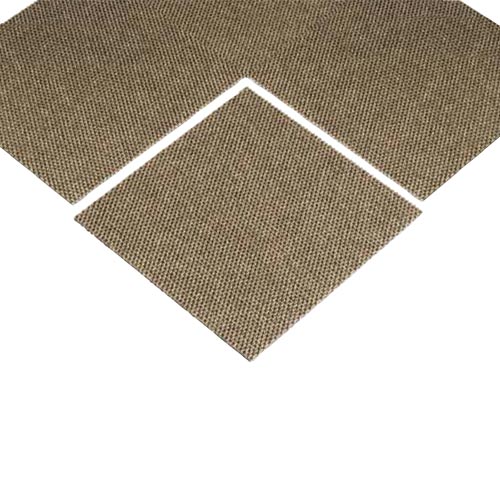 Some tiles are designed with a glue-down installation. These tiles might have puzzle edges, but more often they have traditional straight edges.
Tiles requiring a glue down design make for a more labor-intensive installation, but they're also intended for a long-term installation. The use of adhesive helps to keep the tiles securely in place, and it's often recommended when there will be significant traffic or weight placed on the tiles.
Peel and Stick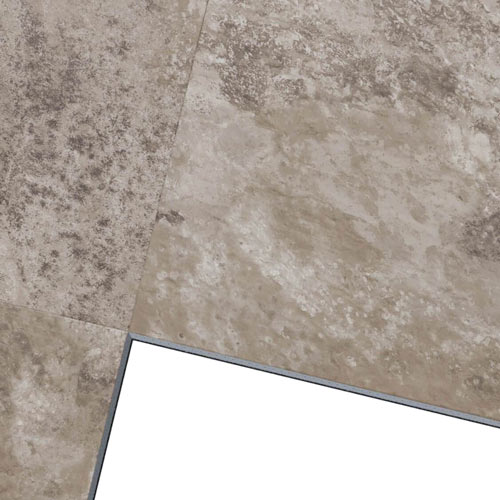 Peel and stick tiles offer the extra security of an adhesive application, but with almost the same convenience you'd enjoy with a tile that doesn't require adhesive.
These tiles feature adhesive strips already installed on their back. All you have to do is expose the strips by peeling off the strip covers, then press the tiles down onto the subfloor.
Many peel and stick tiles feature interlocking edges that create a secure connection. The peel and stick design adds extra security for a longer-term installation.
Floating or Raised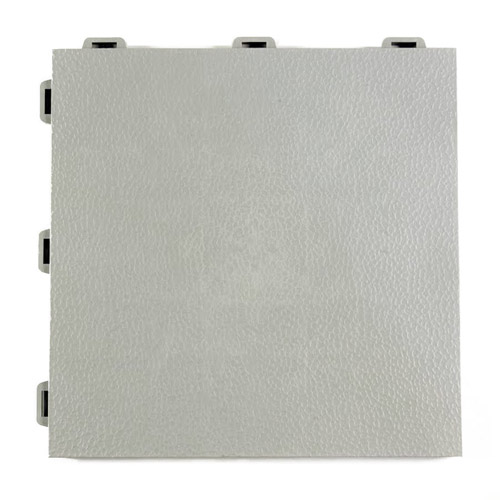 While most tiles are designed to be laid flat and directly on the subfloor, floating or raised tiles feature a design that makes them sit up above the subfloor. These tiles are built on a raised base that elevates the tile surface.
This raised flooring allows water and air to circulate freely beneath the tiles for faster drying. It helps to prevent mold and mildew from forming, and is ideal for applications where the tiles may be exposed to moisture.
Types of Floor Tiles by Tile Materials
Tiles are also categorized based on the material they're made out of.
Vinyl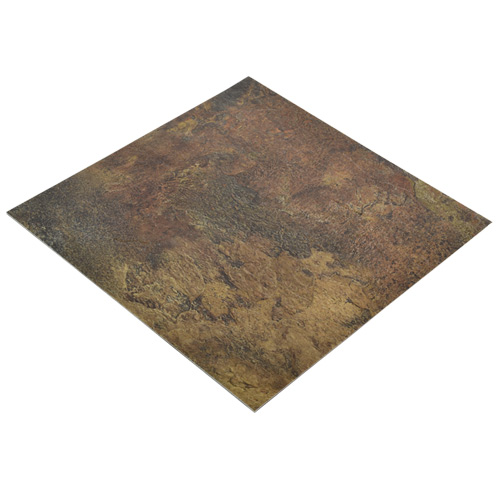 Vinyl tiles tend to feature highly durable surfaces, and many vinyl tiles are designed with beautiful finishes. Luxury vinyl tiles (LVT) are one example of this. LVT options are highly realistic and resemble marble, wood, and other flooring materials.
Carpet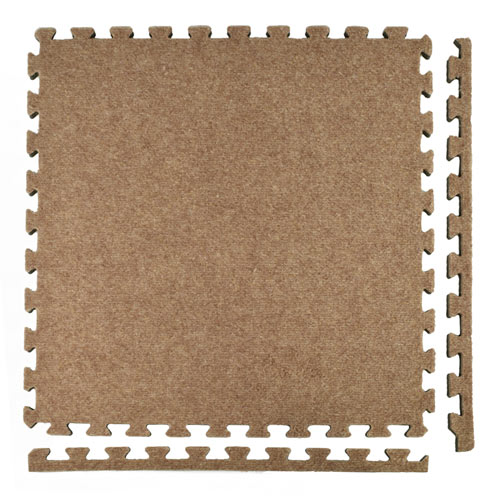 Carpet tiles feature a carpeted surface, but they're much easier to move and install than a roll of carpeting is. Carpet tiles tend to be warm and welcoming, and they're ideal for use in basements, gyms, and other spaces where traditional carpet isn't practical.
Foam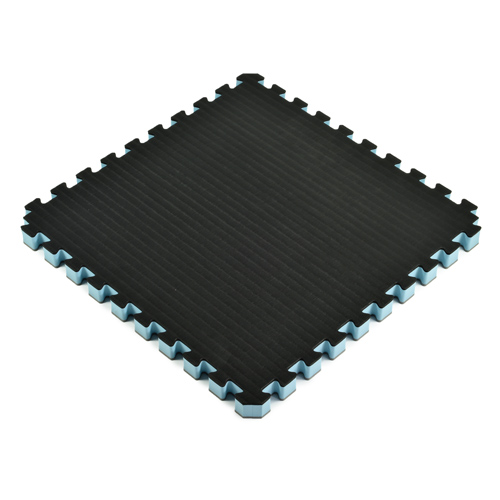 Foam tiles are highly versatile, and you'll find many different types of foam tiles. Foam is available in different firmnesses, and most foam used for floor tiles is water resistant for more versatile applications.
Some foams are very strong and durable, but others can be damaged when supporting heavy furniture or sharp objects. Foam tiles are used in martial arts studios, gyms, kids' rooms, basements, and more.
Foam is often added to tiles that feature other materials, like carpet or rubber, to make them more comfortable. It's sometimes used in anti-fatigue tiles, making for a more forgiving surface.
Plastic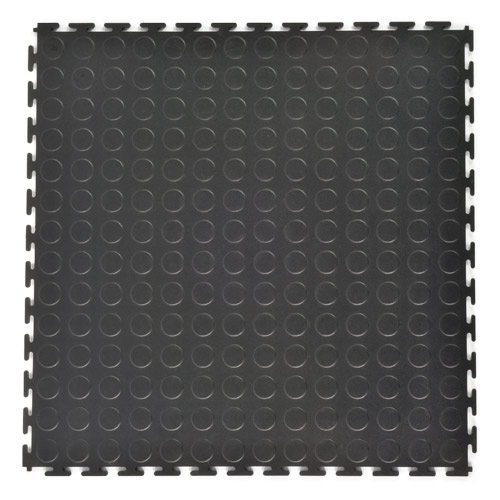 Plastic tiles tend to be waterproof and durable. Many are also chemical resistant. They're often lightweight and are available in many different colors, sizes, and surface textures.
Plastic tiles are often used in basements, garages, patios, and more.
Rubber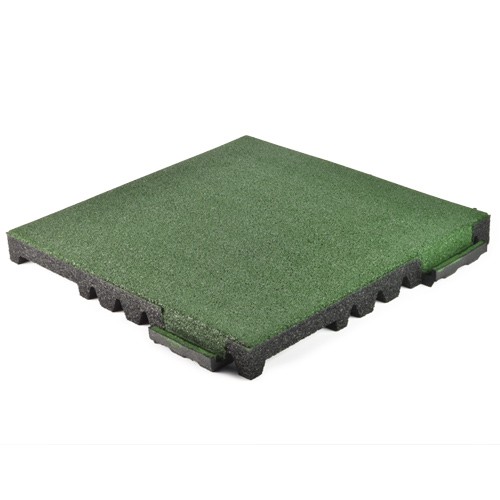 Rubber tiles are some of the most durable flooring options available. Rubber is available in multiple thicknesses, and these tiles are often used in gyms, workshops, and other locations where superb strength and durability is needed.
Choosing the Right Tile Type
WIth so many floor tiles available, it can be difficult to decide which type of tile is right for your project. Our Greatmats customer service team is happy to help you determine which tile is best for your needs. Contact us today.