Is Basement Carpet A Bad Idea?
By Paige Cerulli Created: December, 2021 - Modified: February, 2023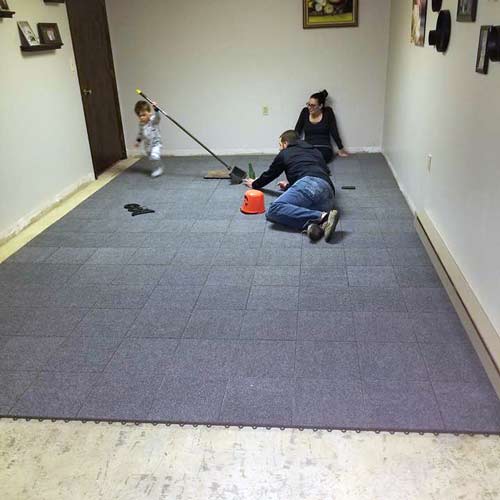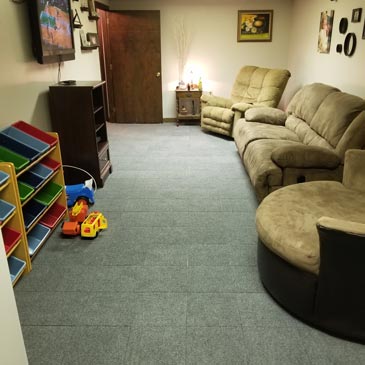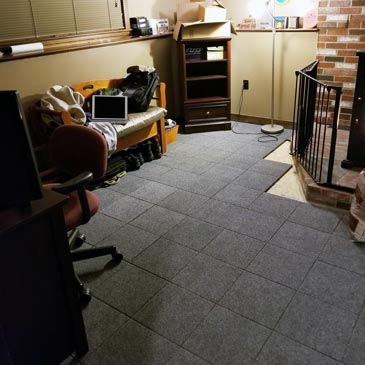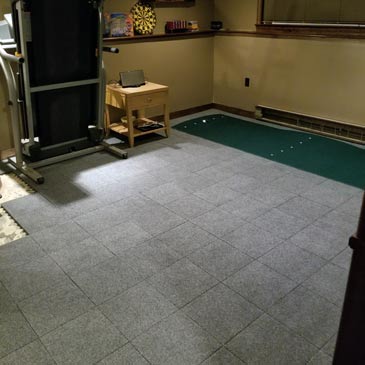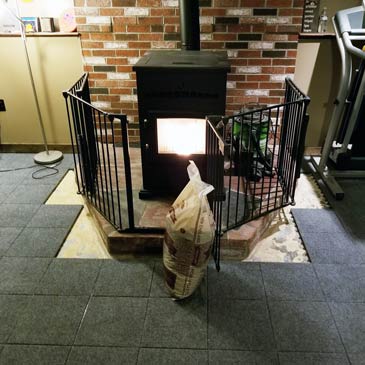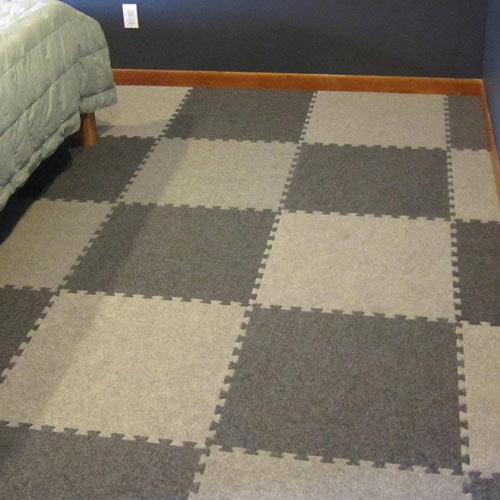 Carpeting can add a warm, comfortable touch to a basement, making the floor much more enjoyable and converting the area into a living space. But basement carpet is also full of problems, and you could end up with more headaches than benefits. Luckily, there are certain carpet products designed for the challenges of basements.
The Problems with Basement Carpet
Adding carpeting to your basement can be highly appealing. You can warm up cold floors, make concrete flooring more comfortable, and transform the space into an apartment, family room, playspace, or bedroom.
But the typical basement environment is less than ideal for carpeting. Moisture is frequently an issue in basements, and your new carpeting might be quickly destroyed.
When you've installed carpeting, any sort of leaks or floods can destroy the flooring. Even the driest basements can flood when you have unusual amounts of rainfall, while a malfunctioning hot water heater could also damage your flooring.
Even if your basement doesn't flood, it's often a damp, cold area that can get wet. Running a dehumidifier can help with this, but humidity, especially during the summer, can damage traditional carpeting.
Water can cause irreparable damage, leading to mold and mildew that's impossible to fully remove from the flooring, whether it's in your basement or on the stairs leading into your basement. Even after washing and drying the flooring, the smell will remain, and any leftover mold spores could make your basement an unhealthy environment for your family.
Traditional carpeting isn't ideal for basements, but there are ways that you can still install carpeting in this area.
Basement Carpet Solutions
If you're going to install carpet in your basement, you'll need to carefully and strategically choose the product that you use. Traditional carpet molds easily and can't be removed to dry out after it gets damp.
Interlocking basement carpet tiles are the best solution if you want the look and feel of carpet in your basement. These tiles are designed to withstand moisture, and they can be easily removed and installed again after you've dried the basement out.
Raised carpet tiles are also a great choice. Their raised base lets moisture and air circulate freely, so the tiles dry more quickly. There's no need for a carpet pad, and again, the tiles can be removed as needed.
Greatmats carries several basement carpet products.
Royal Interlocking Carpet Tile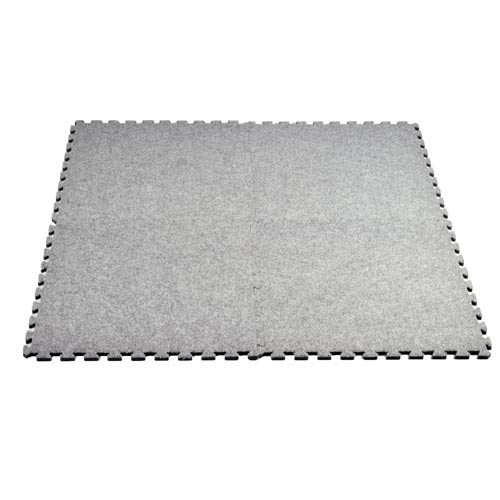 The Royal Interlocking Carpet Tiles can be installed directly on concrete, wood, or tile. They're easy to install and remove, and there's no adhesive required.
These tiles feature anti-fatigue and insulation properties that are similar to what you'd enjoy with traditional carpet. They're waterproof, odor proof, and stain resistant, so they're better suited to basement environments than your typical carpet tiles.
The tiles are lightweight and easily portable, and they require minimal maintenance. They're available in several colors, so you can mix and match them to create patterns and designs.
These are offer a low cost basement carpeting option.
Carpet Tiles Modular Squares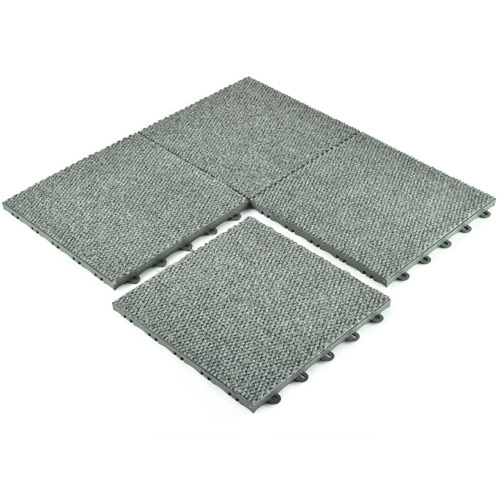 The Carpet Tiles Modular Squares are designed specifically for use in basements. You can install them on hard, flat surfaces, and they're soft yet firm and durable.
These carpet squares are built on a raised base, which allows for plenty of airflow to help the tiles dry out quickly. The entire floating floor system is removable as needed, but it's also durable enough to handle high roll loads.
These tiles are made from recycled content, so they're an eco-friendly solution. They feature easy click together interlocking connections that allows for a simile DIY installation.
Choosing the Right Basement Flooring
All of these flooring products are designed for use in basements. When deciding which is right for you, think about factors like installation method, available colors, and the overall look that you want from your completed floor. Our Greatmats Customer Service team is always happy to answer any questions you might have and help you decide which product is right for your needs.