Raised Carpet Tiles for Wet Basements - Jason Ballard Testimonial
By Brett Hart Created: January, 2018 - Modified: February, 2022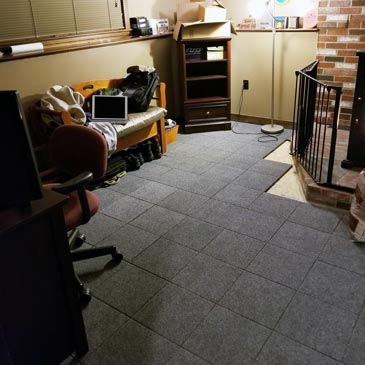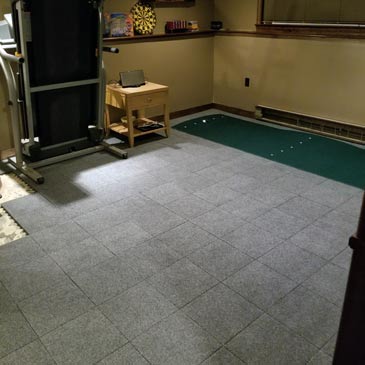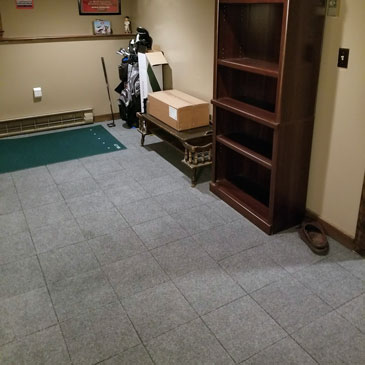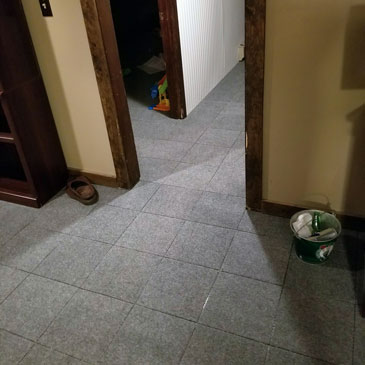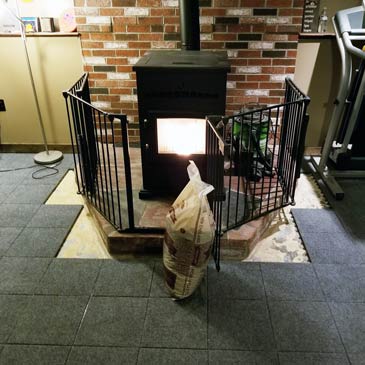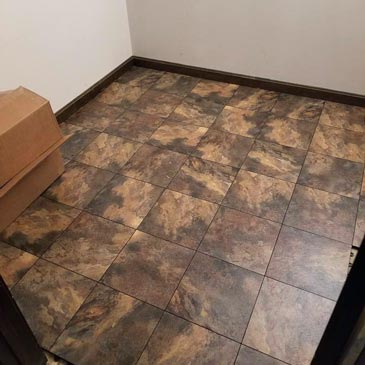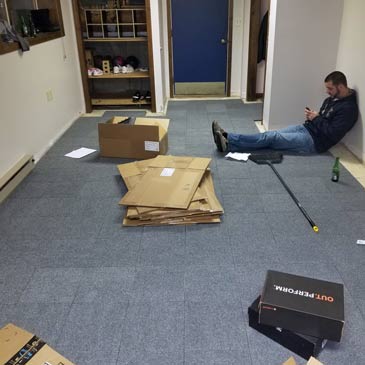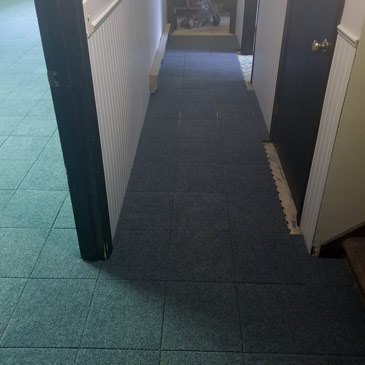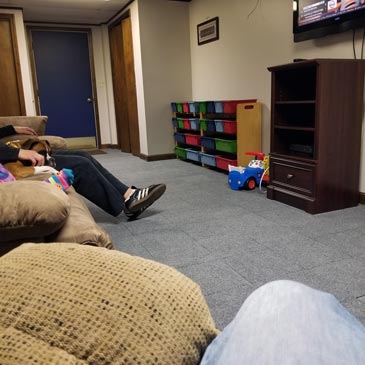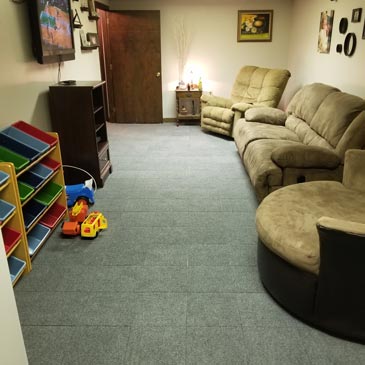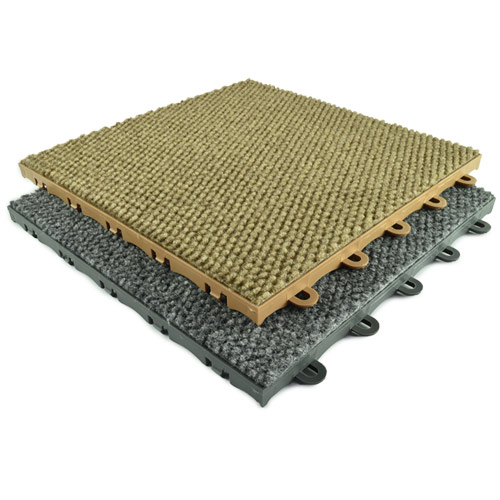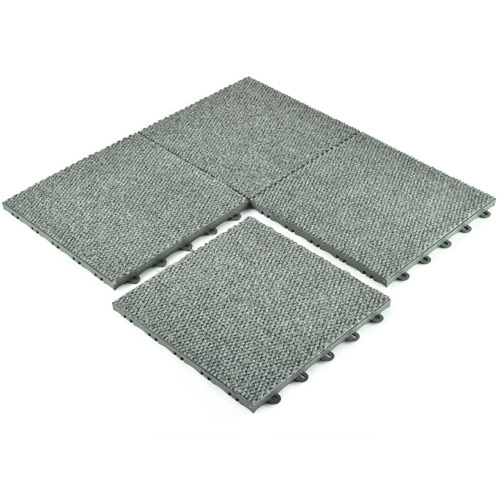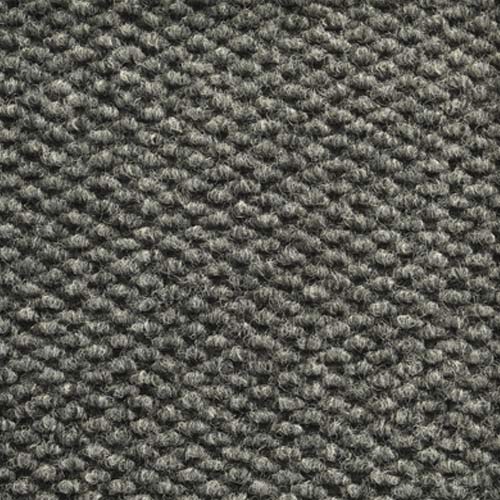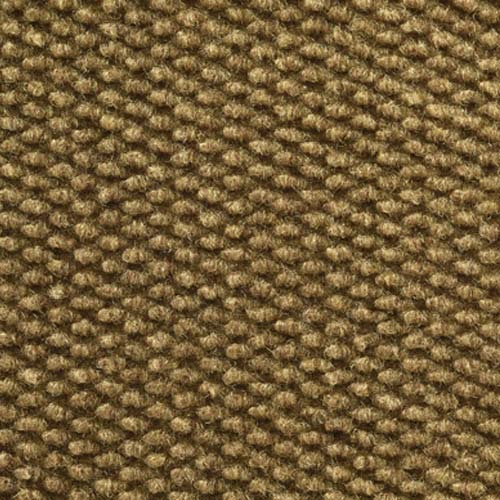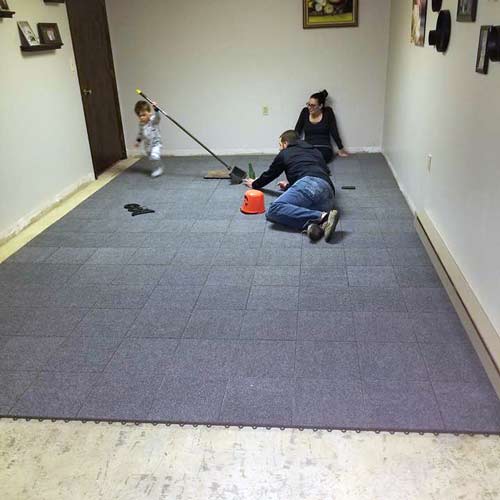 After a sump pump failure resulted in ruined carpet in Jason Ballard's home in Winchendon, Massachusetts, Jason realized how impractical his glued down flooring really was. So he and his wife began search for a more functional basement flooring option for their basement playroom/living space, office/man-town and laundry room.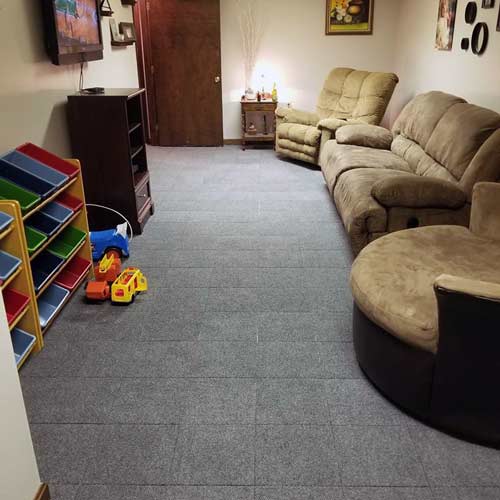 That's when they discovered Greatmats' gray
Basement Carpet Tile Raised Squares
and slate
Max Tile Raised Floor Tiles
and they fell in love with the potential functionality, ease of installation and appearance. Both options feature a raised plastic base and install by snapping the tiles together without any need for adhesives.
''Working with Beth in sales was great,'' Jason said. ''She helped me along in the purchase process and had my shipment delivered faster than quoted.''
Then came the moment of truth. Would they live up to expectations?
''Outside of removing the old flooring, installation was a breeze,'' Jason said. ''I removed the existing trim work and cut the edge tiles with a table saw to fit snug in all corners/edges. I then replaced the trim work for a seamless professional looking installation. The tiles go down extremely fast and the edge pieces cut beautifully with a standard table saw.''
After installing the carpet tiles tiles the playroom and office, and the vinyl-topped max tiles in the laundry room, Jason said, ''(The carpet tiles) look great, but my favorite aspect is the piece of mind knowing that if I have another water issue in my basement my investment is not lost. The vinyl-topped tiles have a nice solid weight to them and they look great. I've actually had a couple people ask if it was real tile. They look that good.''
Jason Ballard
Home Basement
Winchendon MA