What are the Advantages of Carpet Tiles vs Carpet Rolls?
By Paige Cerulli Created: February, 2018 - Modified: May, 2022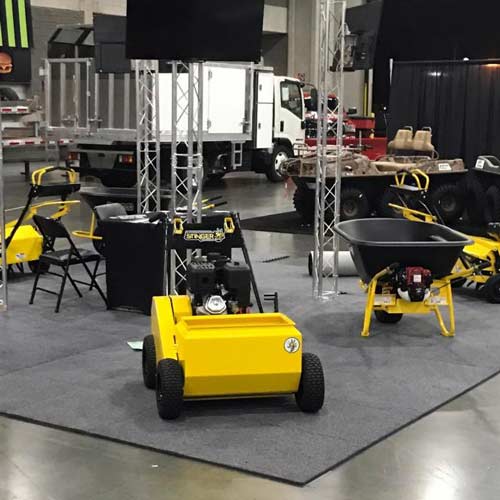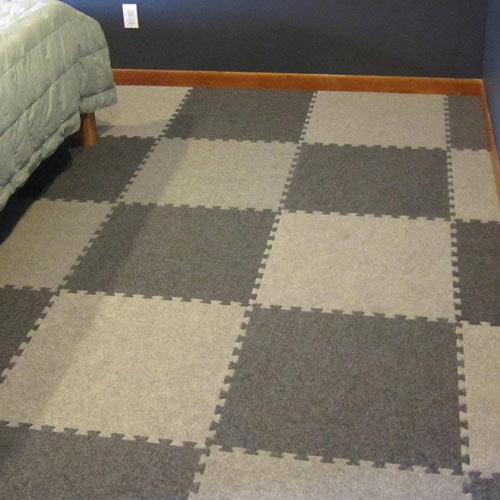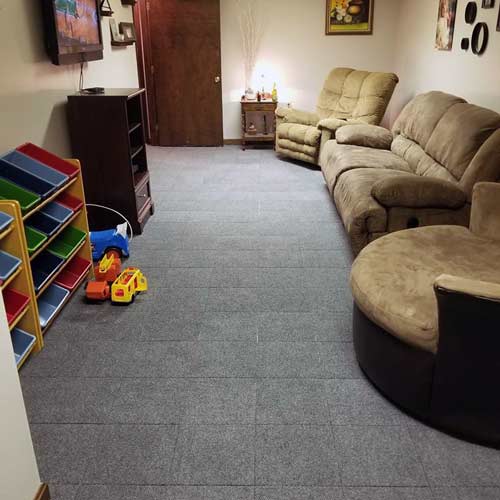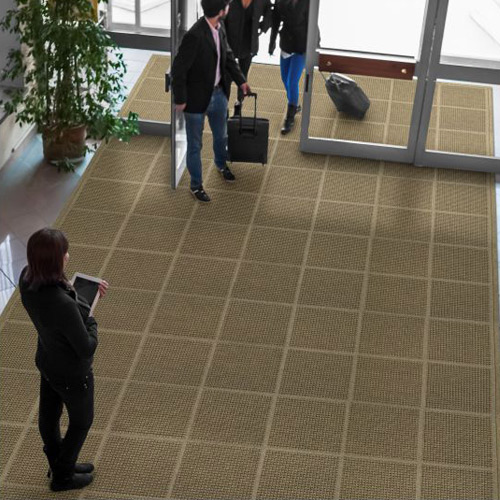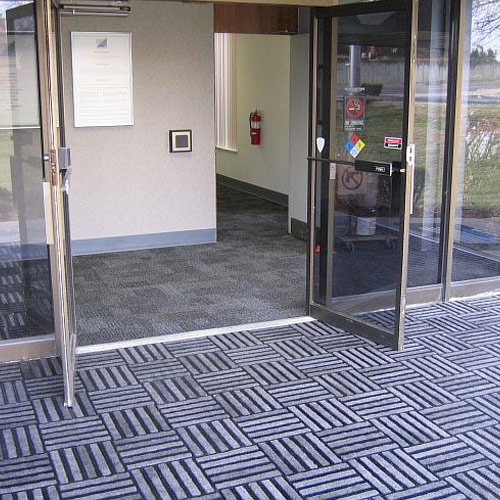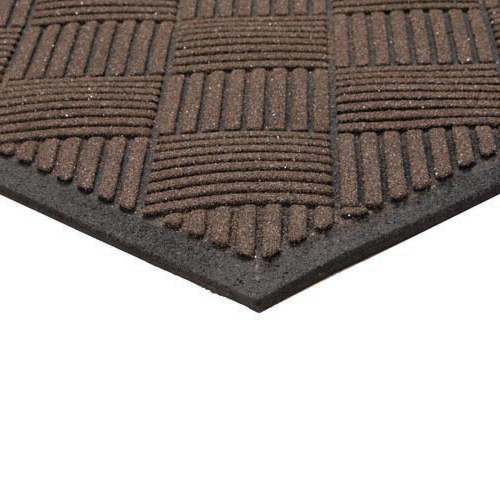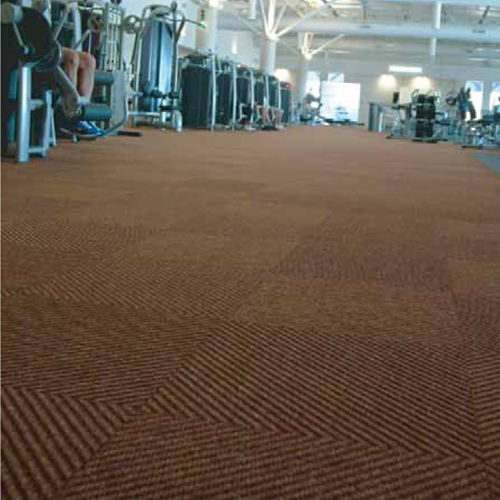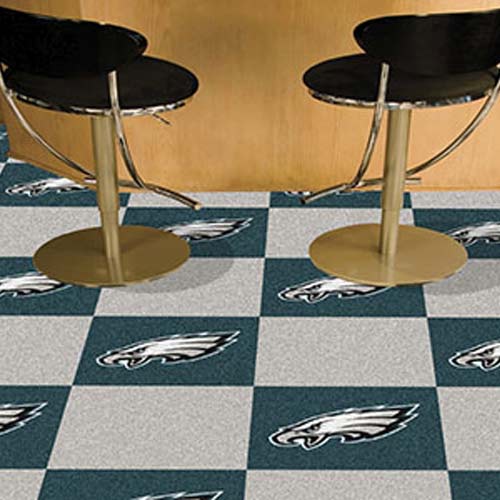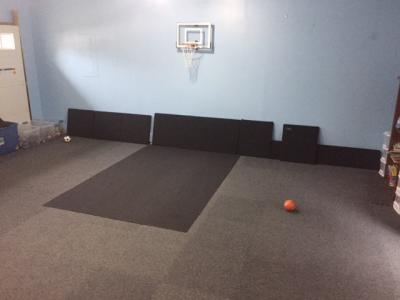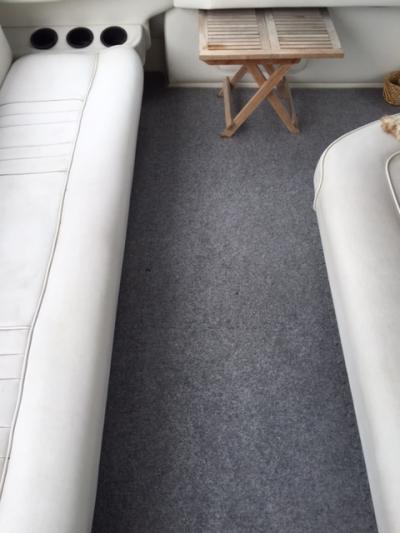 When you're shopping for carpeting for a project, you'll need to choose between two main products: Carpet tiles and carpet rolls. Both rolls and tiles have their uses, and they each offer a specific set of benefits. However, depending on your project, carpet tiles squares may offer more benefits than rolls.
A carpet tile is conveniently sized, easy to transport, and highly versatile. You'll find plenty of options in terms of design, installation method, and features when you're shopping for tiles.
Are carpet tiles or rolls right for your project? We'll take a look at the main features and benefits of the carpet roll vs the carpet tile to help you decide.
Benefits of Carpet Rolls
Many people opt to use rolls for a variety of different projects. Whether flooring offices, bedrooms, or other large spaces, rolls of carpeting can provide many benefits:
Rolls are significantly sized, so they can cover large spaces with minimal seams. For smaller rooms, a single roll of carpeting may be large enough to cover the entire space without any seams at all.
For larger projects, purchasing rolls may be more economical than purchasing carpet tiles.
Generally speaking, rolls tend to be available in more colors and options than tiles come in.
Rolled carpeting is most often intended for permanent installation.
Rolls offer a number of benefits. However, they're not ideal for every situation or project. In fact, there are some downsides to using carpet rolls.
Many rolls are so long that they are not easy to transport, and you may need a large vehicle to get the rolls home.
Shipping costs for rolls can be prohibitive because of their size and weight.
Rolls are awkward and difficult to handle, especially if you need to navigate narrow hallways or stairwells.
Installing rolls requires some skill and experience, so in most cases you will need to have the carpeting professionally installed.
When you're working with a single piece of carpeting, if that carpeting is damaged, you will need to replace the entire floor, which can result in significant costs.
If carpeting gets wet, there's no easy way to dry it out, and mold and mildew may result.
Depending on the project that you're working on, rolls may be a solution - but in many cases, tiles may be a better option.
Benefits & Advantages of Carpet Tile or Squares
When you're working with carpeted squares, you'll enjoy more versatility than you have with rolled carpeting. Carpet squares offer many different benefits, making them ideal for a variety of different installations.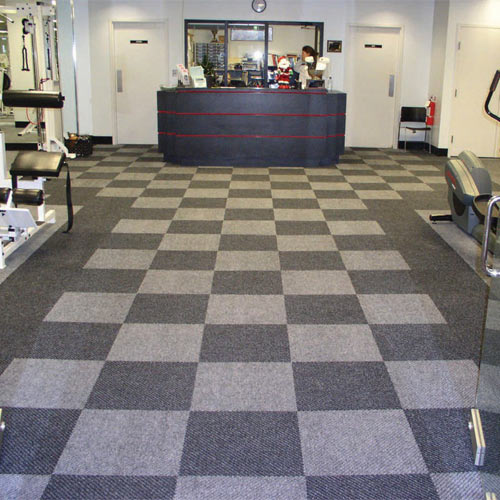 The fact that carpet squares are smaller is an advantage in itself. Carpet tile squares are easy to handle and move, and you can easily get them through a narrow hall or stairwell. A single person can carry carpet tile squares, so there's no need to enlist additional help just to move the flooring material around.
Because carpet tiles are smaller, you can buy exactly the amount of material that you need for a project. There's no need to purchase an entire roll of carpeting when you'd only use a small portion of it. This can help you to save money and minimize the amount of wasted product you have leftover.
Carpet squares are ideal for projects where you need to work with an irregularly shaped space. The tiles are small enough that they can be fit in around corners, inside closets, and even worked around posts or poles. They offer you plenty of versatility, and many tiles can even be cut to fit for a wall-to-wall installation.
Raised Tiles and Moisture
One of the challenges of installing carpeting is that it can be ruined by a flood or too much moisture. If you install a carpet roll in a basement and have a moisture problem, you may have to pull up and throw out the flooring because of mold and mildew.
Carpet squares or tiles are the perfect solution for such a situation. Many of our tiles are available with raised plastic bases. The plastic base keeps the carpet up and off of your subfloor, while also allowing both air and water to freely circulate beneath the tile. This leads to faster drying, and helps to prevent the growth of mold and mildew.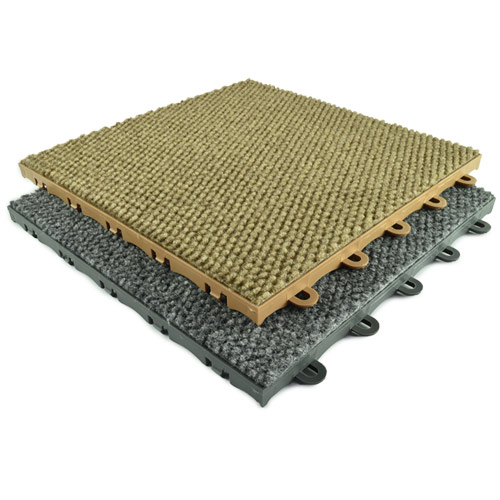 Because these particular tiles are a form of modular carpeting, you can even pull out the tiles and allow the floor to fully dry. This is a huge benefit in case you ever have a significant flood in your basement. Once the flooring is dry, all you have to do is reinstall the tiles again. This temporary carpet option may save you significant money in such a situation.
Ease of Installation
Carpet tiles are designed to be easy to install. Some tiles require adhesive, while interlocking tiles are designed so that you can handle the installation entirely on your own. Because the tiles make for a DIY project, there's no additional professional installation to cover, which can help to keep the flooring within your budget.
Interlocking carpeted tiles fit together using a number of different systems. Some tiles fit together just like puzzle pieces, while others have a loop and tab system. Whatever the system the tiles use, installing them is easy, and you can even remove them again in the future if you need to.
Design Options
You'll quickly find that carpet mats are available in many different styles and designs. You'll be able to choose from a wide variety of colors, patterns, and textures to get the exact look and feel that you want for each space.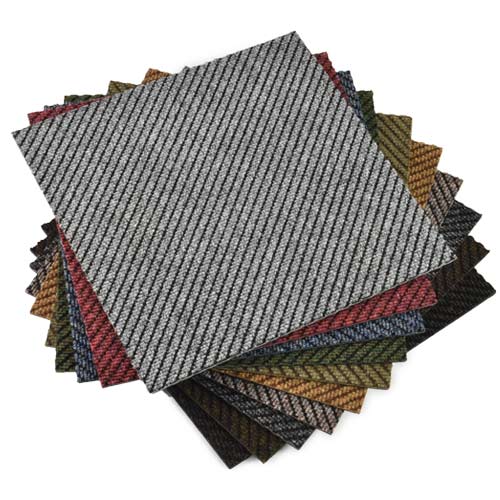 Because you're working with individual tiles, you can easily create eye-catching patterns. Some tiles are designed so that you can create patterns simply by alternating the tile's orientation. And since you're working with smaller tiles, rather than rolls, you can always purchase tiles of different colors to create different looks.
In fact, if you're flooring multiple rooms, carpet mats give you the versatility to be able to choose a different color and look for each room.
Durability
All of the carpet squares offered at Greatmats are designed to be durable. These tiles are all suitable for home installation, but we also offer a number of tiles designed specifically for commercial installations and high-traffic areas. Most of our tiles are sold with excellent manufacturer warranties, so you can buy confidently.
If a tile does become worn or damaged, you can replace that single tile, rather than having to replace your entire floor. This is one of the greatest benefits of carpet tiles. If you have kids, pets, or an office with particular areas that see higher traffic, or just happen to spill something at home, tiles can save you serious money over the potential cost of replacing the entire section of carpeting.
Thermal Insulation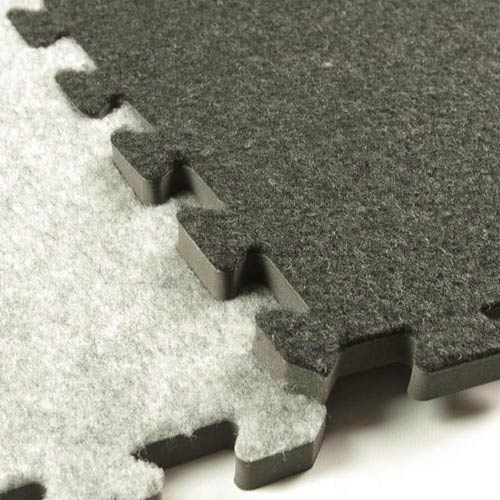 Carpet tiles, particularly those with foam bases, can offer some thermal insulation, making a space warmer. When laid over cold concrete, tiles help to keep the cold temperatures from permeating through the flooring. These qualities make for a welcoming, comfortable flooring that you can walk on with bare feet. It's a great benefit when you're working in a home basement, and can transform an unused space into a livable area.
Versatility
All of our tiles offer a comfortable, welcoming surface that can add a beautiful touch to any project. You'll find that the tile is highly versatile, and can be used for any number of different projects and applications.
Some of the most common uses for carpet squares and mats include:
Athletic flooring
Office flooring
Commercial flooring
Gym flooring
Retail flooring
Basement flooring
Trade show booth flooring
Playroom flooring
Entryway flooring
And so, so much more
With so many potential uses for carpet mats, you'll find different mats are made with different uses in mind. Carpet tiles for trade show flooring are designed to be easy to install and to be lightweight for effortless transport. Tiles for commercial entryways are designed to pull dirt and debris off of shoes, trapping it at the entry and keeping it from being carried into the building.
Don't forget that modular and interlocking carpet tiles also offer even more versatility than tiles that must be installed with adhesive. The ability to remove and reinstall your flooring means you'll have plenty of options in terms of where and how you want to install the tiles.
Carpet squares can be used for just about any project. They're more versatile than rolls of carpeting are, yet are highly comfortable and durable. Carpet squares make a great choice for countless uses.
If you're ready to order your carpet squares, or have some questions about which option may be right for your project, our customer service team would be happy to help you. Please give us a call today!