Royal Interlocking Carpet Tile 5/8 Inch x 2x2 Ft.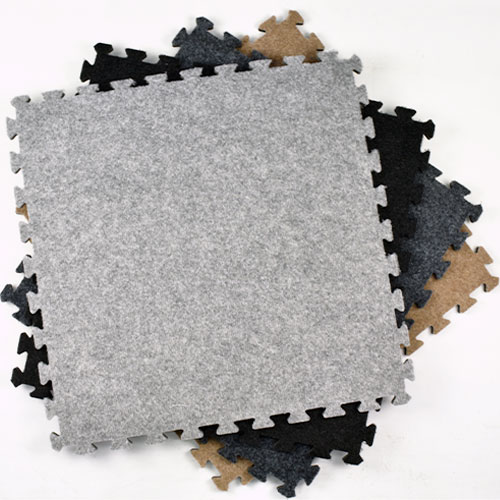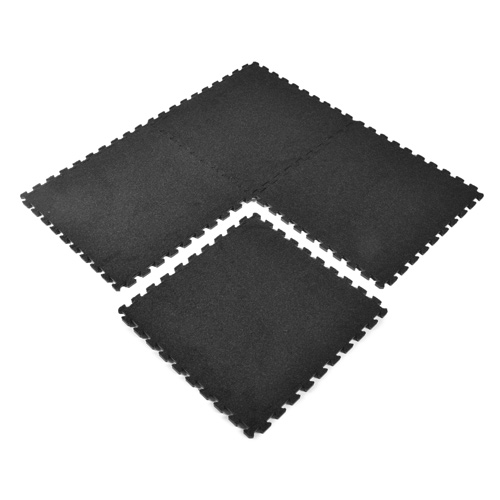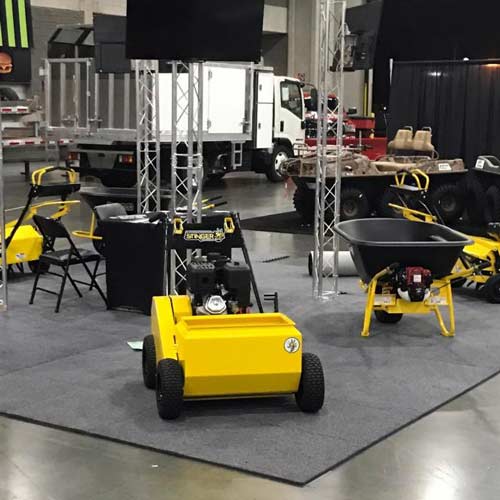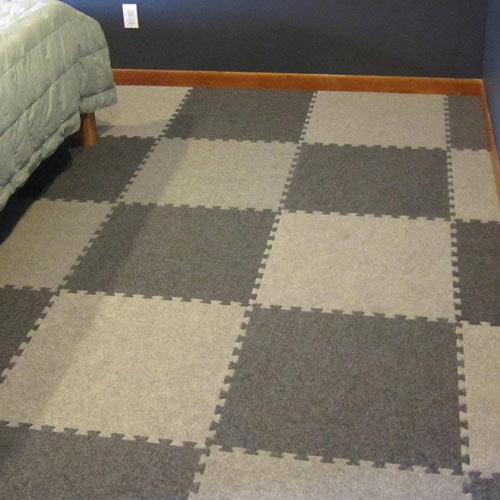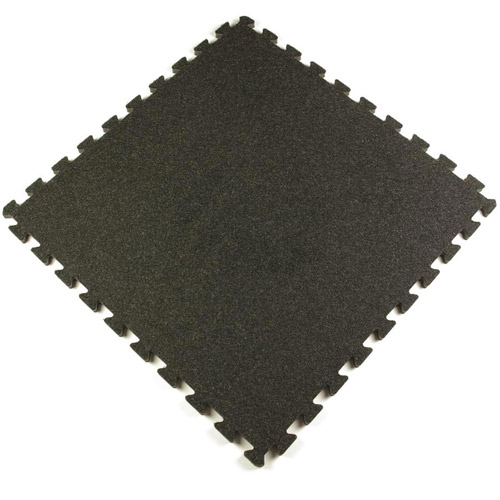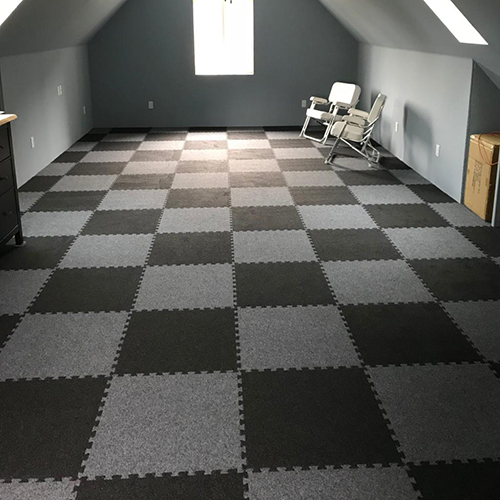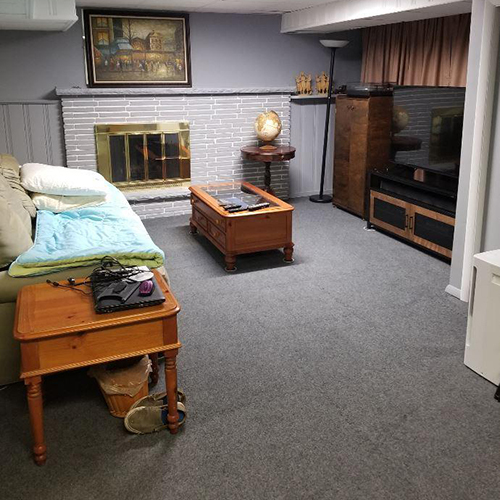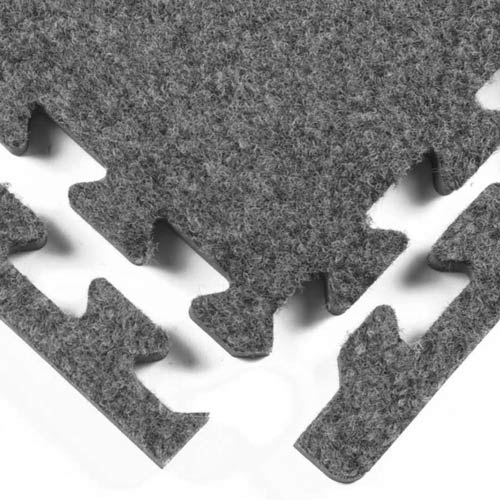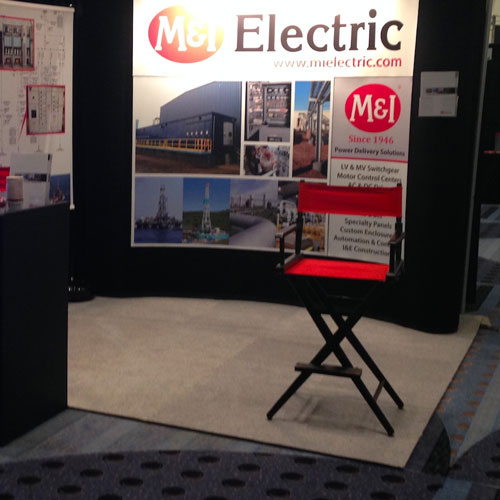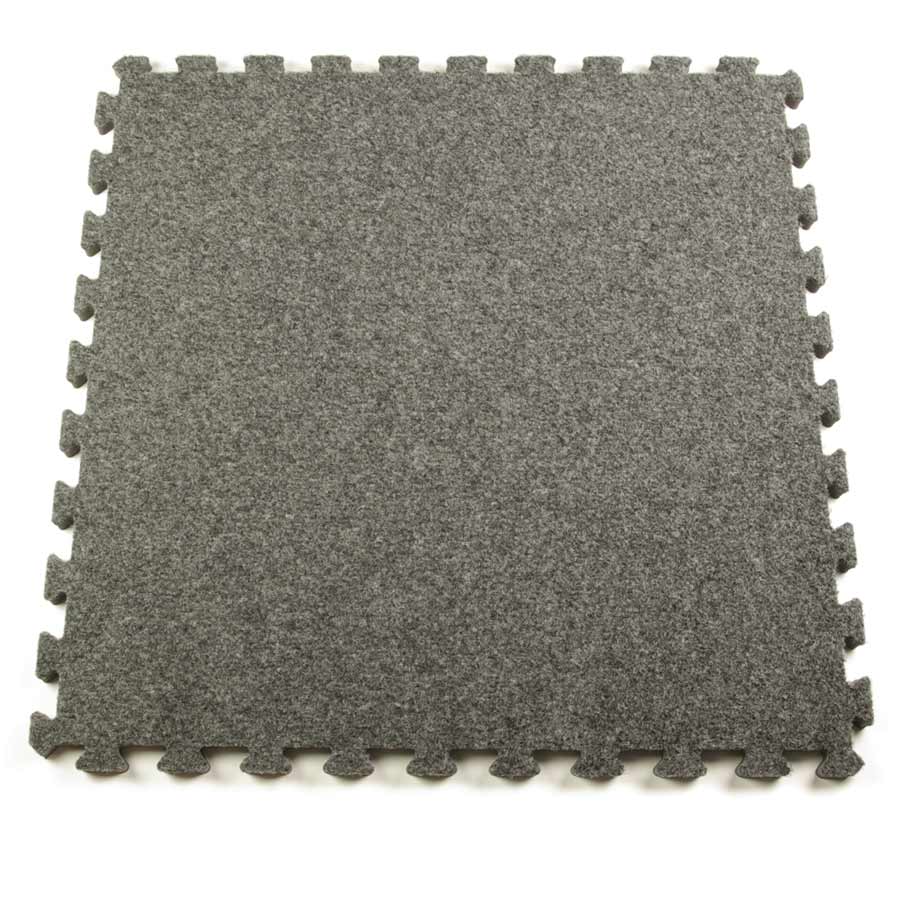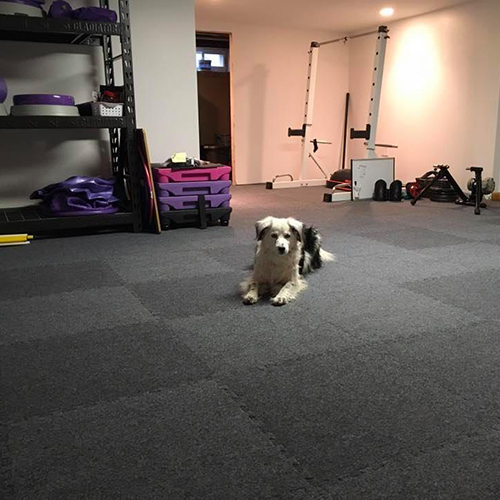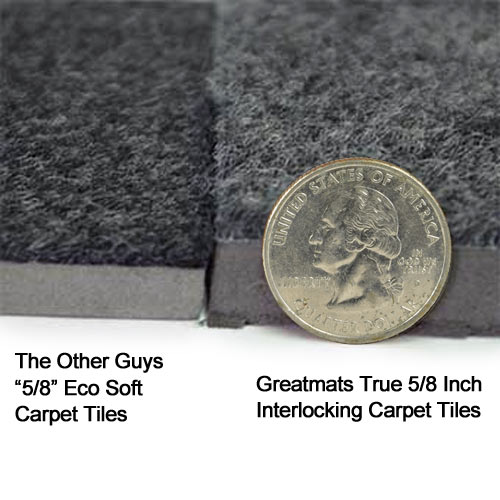 Easy to install over any firm subfloor
Puzzle edge tiles fit tightly together
Show off your multi-color design skills
$11.35
/tile
(You Save 32%)
(264 Reviews )
Free Shipping
- lower 48 with $85 Purchase
Ships Out: Estimate 1-3 Working Days

Charcoal

Dark Gray

Light Gray

Tan
How Much Flooring Do I Need?
VIDEOS
TOP FEATURES
Easy to install over any firm subfloor
Puzzle edge tiles fit tightly together
Show off your multi-color design skills
Comfortable anti-fatigue properties
Lightweight design simplifies installation
They're waterproof for use in damp spaces
Finish the layout with included borders
Easy cleaning with a vacuum
Use Types
Basements, Trade Show Booths, Game Rooms, Home Theaters
Easy-to-Install Interlocking Carpet Tiles
Rather than going through the hassle of installing a heavy roll of carpet, our interlocking carpet tiles make use of a puzzle edge where the tiles lock together without needing glue.

Additionally, because of the already-included backing on these interlocking foam carpet tiles, you don't have to worry about installing a separate layer of foam before laying out the interlocking carpet squares.

We include two border strips with each foam backed tile, so you can finish the edge of the layout quickly.
Insulate Cold Basement Concrete
One of the most popular use cases for our interlocking carpet tiles is to create a warmer surface for cold floors.
In a basement, where the concrete feels cold, our Royal interlocking carpet tiles with padding insulate those sitting on the floor from the cold. Simply
install these carpet tiles over concrete
without any pad or plastic layer needed.
You can receive the same
benefit with Greatmats carpet tiles
when
creating a booth at a trade show
. In a large arena or convention center, the base flooring often consists of concrete. Using these tiles yields a more temperate space for your employees who are staffing the trade show booth and for your visitors.
Long-Lasting Tiles Yield a Great Value
With an extremely low cost per square foot, our foam-based carpet squares are a cost-effective option for homeowners.
Yet the reasonable price doesn't mean you have to settle for a low-quality material. These tiles will last just as long as a roll of carpeting in most use cases.
The foam backing doesn't wear away or tear when placed under stress, either, which contributes to the long-lasting design.
Cleaning the tiles is easy
, which ensures they will look great for as long as they last.
Select Among Four Carpet Colors
You have four neutral color options with these cushioned carpet tiles. Because the tiles all use the same design on the puzzle edge, installers can mix and match different colors, if desired.
Additionally, because the tiles do not require glue for installation, you can quickly change the design whenever desired. The color options include:
Charcoal
Dark gray
Light gray
Tan
Maintenance
Vacuum regularly
Shipping
Ships in cartons via ground service to your door, for larger orders product may ship freight delivery.
This Product Ships UPS Ground, FedEx Ground and/or Freight.
Please review our shipping disclaimer.
ANSWERS
Product Questions:
Q: I'm afraid these carpets will get dented or punctured by heavy furniture. Do you recommend using furniture sliders to protect these carpet tiles?
A: When moving furniture around, sliders are a good idea. Under the feet of the furniture, you can use coasters to disperse the weight so that the feet don't indent the material.
Q: How do you clean this carpet if you cover an entire basement floor with it? It would be too much work to take them all outside to wash them and then reinstall them. Can you use a rug shampooer?
A: This carpet can be
vacuumed and cleaned
like other carpet materials. We don't have experience with the steam cleaning option.
Q: Can you wear high heels on this without indenting or messing it up?
A: Yes. High heels will not damage these carpet tiles.
Q: Could you park a lightweight sports car on it?
A: You could, but the weight of the car would most likely leave indentations in the foam base.
Q: Are the edge borders beveled?
A: With this product, they are not.
Q: Could this be used as the flooring in a home gym? (ie., put a pilates machine and a small weight rack on it.) Is it water resistant? Could I scotch guard it to protect it from sweat?
A: The carpet is waterproof; we are not sure about the Scotchguard, and yes, lightweight home gym equipment can be placed on top of these carpet tiles. Equipment that is too heavy may leave indentations in the foam base.
Q: Can these tiles be used on a covered porch? There is some water that comes in, and the temperature changes.
A: Yes, but then you have to take the carpet up each time it gets wet for drying purposes. Maybe go with a perforated PVC tile like our
StayLock Perforated Tile
.