Royal Interlocking Carpet Tile 5/8 Inch x 2x2 Ft.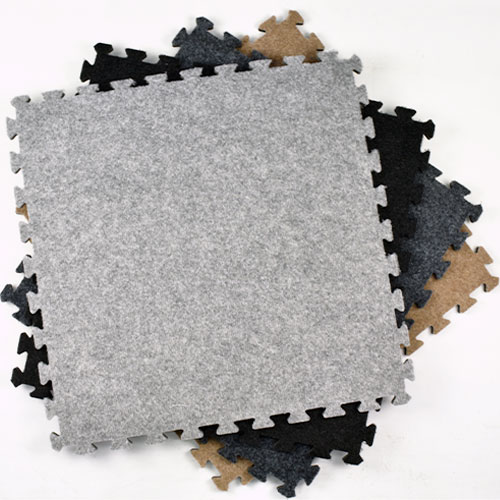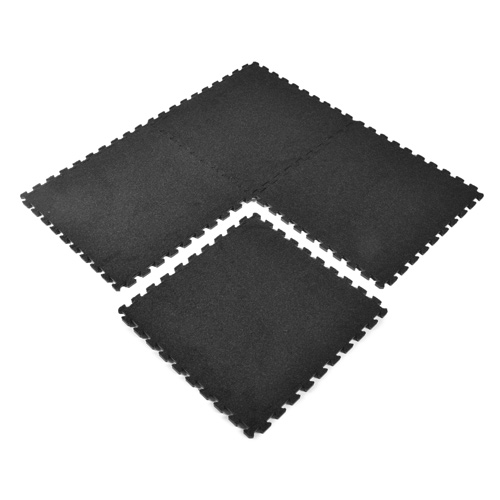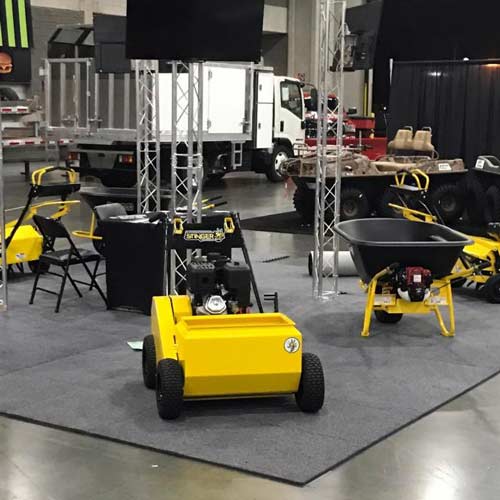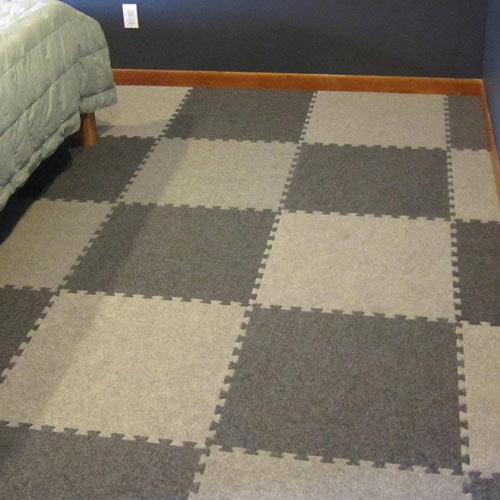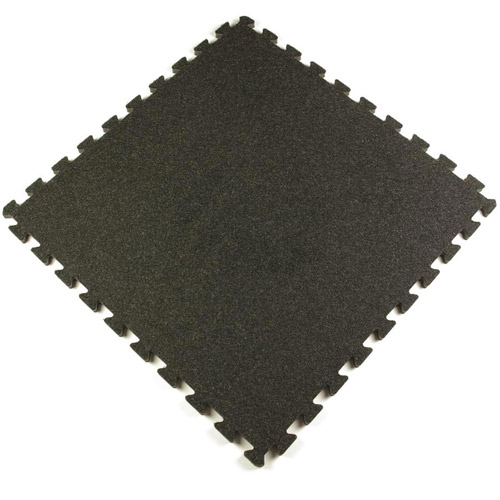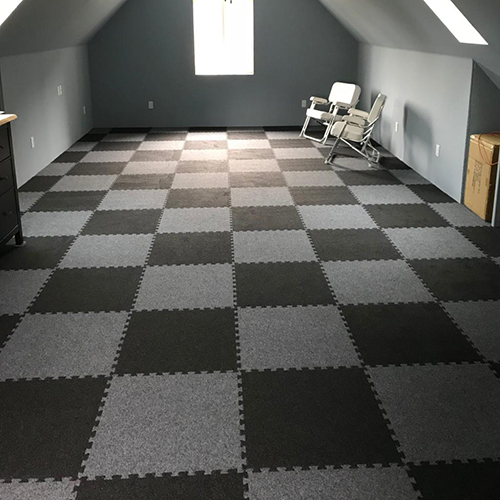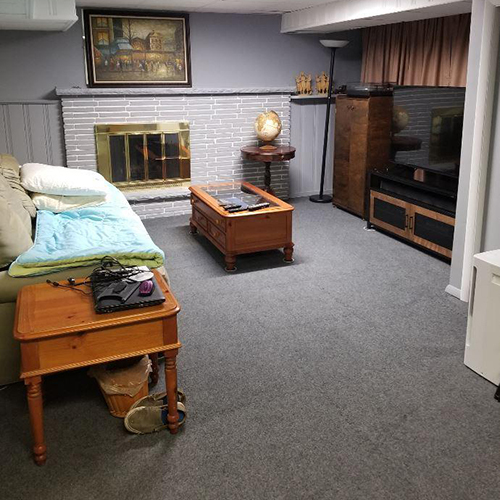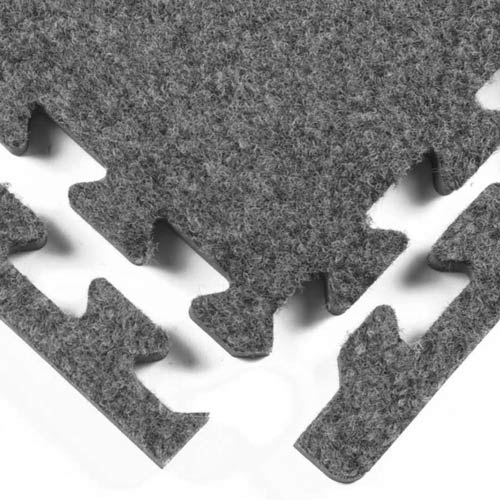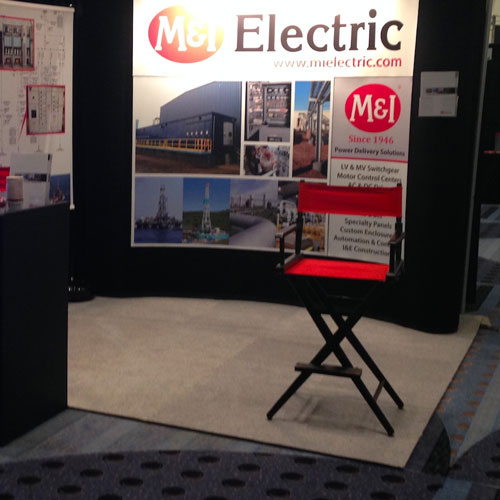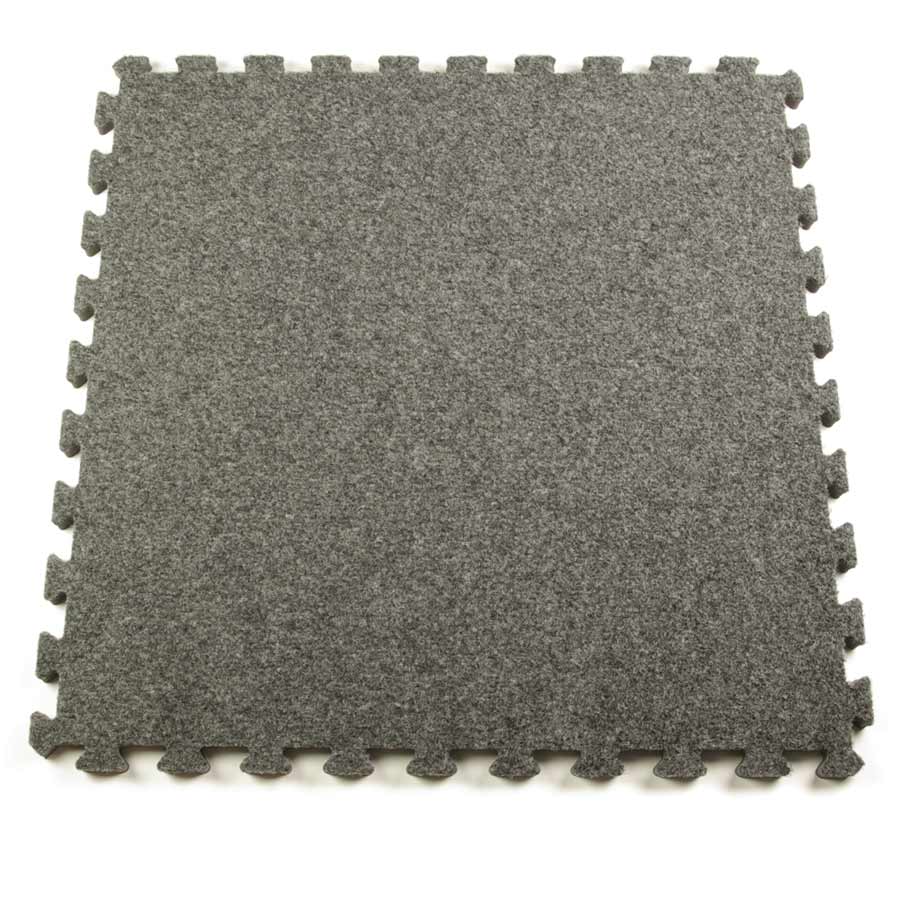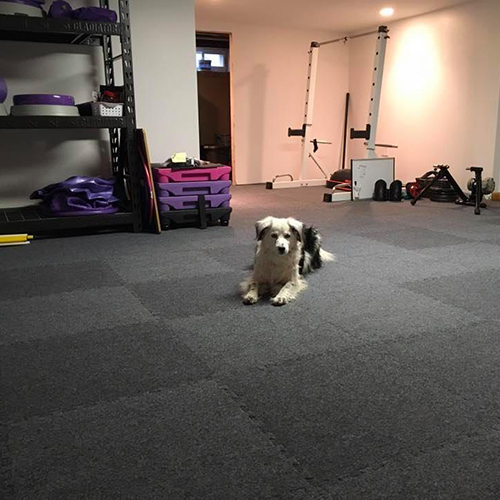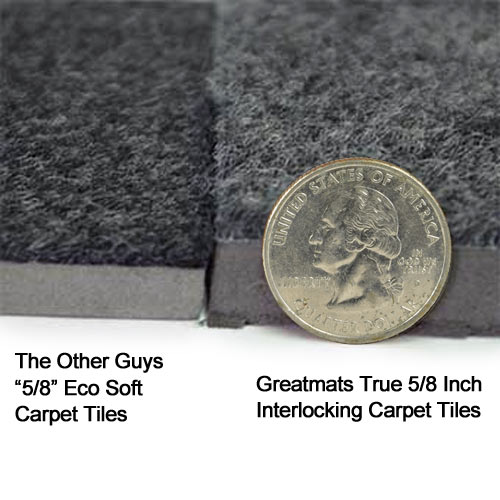 Place directly on concrete, wood or tile
Easy to install, easy to take up, no adhesive needed for a snug, tight fit
Mix and match to create a custom design
$11.48
/tile
(You Save 33%)
(261 Reviews )
Free Shipping
- lower 48 with $85 Purchase
Ships Out: Estimate 1-3 Working Days

Charcoal

Dark Gray

Light Gray

Tan
How Much Flooring Do I Need?
VIDEOS
How to Install Royal Interlocking Carpet Tiles
Royal Interlocking Carpet Tiles - Matthew Schreibers Greatmats Story
Royal Interlocking Carpet Tile Wear and Tear Test
Are Royal Interlocking Carpet Tiles Easy to Cut
How long does it take to uninstall 100 sq. ft of Royal Interlocking Carpet Tiles
EVA Foam Tile Sink or Float Test - Royal Carpet Tiles, Grappling Mats & Karate Mats
Royal Interlocking Carpet Tiles for a Carpet Tile Basketball Court
Installing 100 Sq. Ft. of Royal Interlocking Carpet Tiles in 15 minutes.
What happens when you connect Premium Foam Mats with Royal Interlocking Carpet Tiles
Trade Show Flooring Test vs. High Heels - 8 Product Comparison
TOP FEATURES
Place directly on concrete, wood or tile
Easy to install, easy to take up, no adhesive needed for a snug, tight fit
Mix and match to create a custom design
Anti-fatigue and insulation value similar to traditional carpet
Lightweight and Portable
Waterproof, odor proof and stain resistant
Includes two border strips per tile
Some variations in color shading to expected with interlocking carpet tiles
Use Types
Basements, Trade Show Booths, Theaters
Carpet Tiles for Basements, Trade Shows Floors, Home or Commercial Use
For those looking for outstanding Royal Interlocking Carpet Tile 5/8 Inch x 2x2 Ft. that can be used for residential and commercial surfaces, our puzzle edged square mats are the perfect selection. They will yield success in multiple use cases. These decorative and durable interlocking carpet squares provide a professional, clean appearance. They have a basic installation process and require minimal maintenance. These interlocking basement carpet tile floors create a cozy area that looks fantastic. 
Our high end foam backing is durable, resistant to water, and easy to maintain, which is perfect for trade show flooring. These trade show carpet tiles for sale are popular in basements and home gyms too.

The surface can be vacuumed for simple cleaning. Our waterproof carpet tiles will not absorb moisture. Should they become wet, they can be stood on end and dried out. 


Basement Carpet Tiles Interlocking

The top of the puzzle style product contains a durable and soft carpet. It is bonded to an EVA foam base, creating a great product that withstands foot traffic and outlasts carpet tiles big box stores have.

Please note: Shade and color may vary slightly within the same order and/or batch. This is a normal occurrence and does not indicate a manufacturing flaw.

A major advantage for our brand is that it is completely non-absorbent. This means it will not absorb water or other liquids, while remaining stain resistant.

When placing any type of floors in basements, avoiding damage from leakage and seepage is a significant concern. Basements sometimes have leaks, whether it's from rain seeping through the foundation or from a leaky pipe indoors.

If there's moisture into the lower level of a house, if someone spills drinks, or if there are accidents from pets or young children, the materials used in the manufacturing will not soak up liquid. This greatly reduces the possibility of mold and bacteria forming. 
How many carpet tiles would I need for a trade show booth?
10x10 display = 25 tiles
10x20 display = 50 tiles
10x30 display = 75 tiles
20x20 display = 100 tiles
20x30 display = 150 tiles
20x40 display = 200 tiles
30x30 display = 225 tiles
40x40 display = 400 tiles
Interlocking Carpet Tile for Basement
Each measures 2x2 feet wide, allowing coverage of 4 square feet. The universal interlock design allows them to be assembled in a wall to wall or an island configuration.
Finishing borders are included with these easy to install pieces. The borders yield a beautifully crafted edge that's perfectly straight. They use the same tab and slot configuration as the main square, allowing them all to mesh together tightly for maximum performance.
Or use a cut to fit method by slicing them with a sharp utility knife, which also creates a straight line around the perimeter of the floor. 
Start in one corner of the room with the first piece tight against the wall, adding new mats as expanding outward.
Once the opposite side of the room is reached, cut them to match the dimensions of the room. Leave a gap of about 1/2 inch from the side, compensating for potential expansion, which can occur with varying indoor temperatures. 
Continually check the orientation during the layout. The surface has a grain, and it's important to turn the individual squares so the grain faces in the same direction.
Each item will have a directional arrow printed on the bottom. This helps the installer ensure that the grain will run in the appropriate, matching direction. 
Cushioned Padded Carpet Tiles
For maintenance, simply use a vacuum cleaner to remove dirt, sand, and debris that naturally collect as people walk on it. Most household vacuums will work. However, we recommend testing a small section to make sure the vacuum will not damage it.
Our manufacturing process ensures that stains will be rare. If they do appear, they're typically not a problem to remove. Try a damp rag to gently remove standing spills or liquids. For added convenience, disassemble the soiled mat and wash it with warm running water in a sink or tub. 
A variety of color options are offered in this product, ensuring homeowners, gym owners, or business professionals can find just the right color to match the décor that currently exists in the location.
For a straightforward, professional, and modern look, choose dark charcoal, dark gray, or light gray. For a little more character or for a natural or rustic appearance, tan is always a popular shade. For additional pop, blue delivers an eye catching appearance that's appropriate nearly everywhere.
Interlocking Carpet Floor Tiles
The 5/8 inch Royal Interlocking Carpet Tiles from Greatmats are thicker than other carpet tiles or squares, all while maintaining a desirable price point and value for our customers.
We ship a pair of border strips per piece, which simplifies the layout, as a single individual mat can be used as a center, outer edge, or corner.
Whether they are used for work, in a family den, in a playroom, or anywhere in between, they create a relaxing, eye pleasing space. They deliver comfort and warmth to a living space. The surfaces are similar to what's found in a luxury vehicle.
Those standing for long periods will have a bounce in their step throughout the day, thanks to the 1/2 inch thick anti fatigue backing.
The bonded EVA and polyethylene material on the rear is thick, soft, and cozy to walk on. It transforms the feel of spaces that often are cold and unforgiving, such as in cellars, theaters, retail settings, or even inside a boat. 
While this brand will withstand the weight of vehicles, indents may occur. For garage installations, it's more appropriate to make a lounge or social gathering place, rather than driving cars onto it.
It is strong enough to last under tables and chairs. However, heavy furniture left in place for an extended period will likely leave indents without furniture coasters beneath the legs. 
These are going to outperform foam carpet tiles others offer.
We stock them at our warehouse. We can have them shipped just a few business days after placing the order. We guarantee satisfaction. 
FAQ Interlocking Carpet Tiles Q&A
How long does it take to install this flooring
If you don't need to do any custom cutting, a good rule of thumb is to allow 15 minutes per 100 square feet.
How do you install interlocking carpet tiles?
The edges of these interlocking floor tiles are precisely cut into designs resembling puzzles, using tabs and slots. The pieces are easy to put together, matching the tabs with the slots on the adjacent piece. When it's time to relocate them, disassembly goes as fast as assembly. Once the individual parts are separated, stack them for storage or set them in a vehicle for transporting them to the new location. This design is highly portable, weighing less than 1.5 pounds apiece. 
Watch the installation video.
Are interlocking carpet tiles any good?
Because of the precise construction processes our manufacturers follow in creating them, our interlocking tiles have an outstanding quality, outperforming Dooboe interlocking carpet tiles. Customers love the versatile carpet tile ideas available for unique layouts, as these pieces can be assembled in the desired spot and taken apart numerous times without a loss of integrity. They're designed to last for years, creating the perfect balance between elegant style and long term reliability.
What goes under interlocking carpet tiles?
No extra padding is required with our offerings, whereas padding often is an additional expense when using a carpeted roll. Our solution represents a simple, DIY installation project, which saves money versus a huge roll that must be professionally laid out and delivered with underlayment.
Can you put locking carpet tiles on concrete?
Yes. Just place them directly over a flat, hard area, such as concrete, wood, tiling, or ceramics. To start the process, clean the subfloor to pick up dirt, debris, grease, or obstructions of any kind. Check for loose or broken cement that could puncture the underside or create undulations.
How do you stick padded carpet tiles down?
Our interlocking squares install quickly with no special adhesives required. The edges fit tightly together, allowing them to stand up under stress without the need for glue or tape. Upon completion, the seams fit so tightly that they almost disappear from view.
Greatmats Royal Interlocking 2 ft x 2 ft Soft Carpet Tiles for Residential Basements
Maintenance
Vacuum regularly
Shipping
Ships in cartons via ground service to your door, for larger orders product may ship freight delivery.
This Product Ships UPS Ground, FedEx Ground and/or Freight.
Please review our shipping disclaimer.
ANSWERS
Product Questions:
Q: I'm afraid these carpets will get dented or puncture by heavy furniture. Do you recommend using furniture sliders to protect this carpet tiles?
A: When moving furniture around, the sliders are a good idea, under the feet of the furniture you can use coasters to disperse the weight so that the feet don't indent the material.
Q: How do you clean this carpets if you lay an entire basement floor with them? It would be too much work to take them all outside to wash them and then reinstall them. Can you use Stanley Steamer or another carpet cleaning company or a rug shampooer?
A: This carpet can be vacuumed and cleaned like other carpeting material. We dont have experience with the steam cleaning option.
Q: Can you wear high heels on this without indenting or messing it up?
A: Yes. High heels will not damage these carpet tiles.
Q: Could you park a lightweight sports car on it?
A: You could, and the weight of the car would most likely leave indentations in the foam base.
Q: Are these sold in any retail store?
A: We only sell this product via the web.
Q: Has anyone walked with heels on these? Will high or low heels / women's shoes puncture this flooring?
A: High heels will not puncture this carpet tile.