What Are the Best Padded Carpet Tiles?
By Kyle Schurman Created: February, 2021 - Modified: May, 2022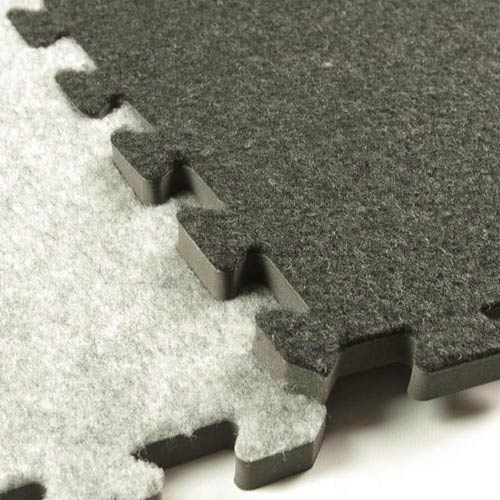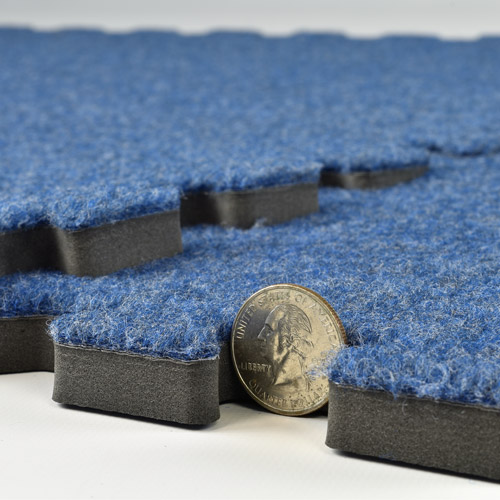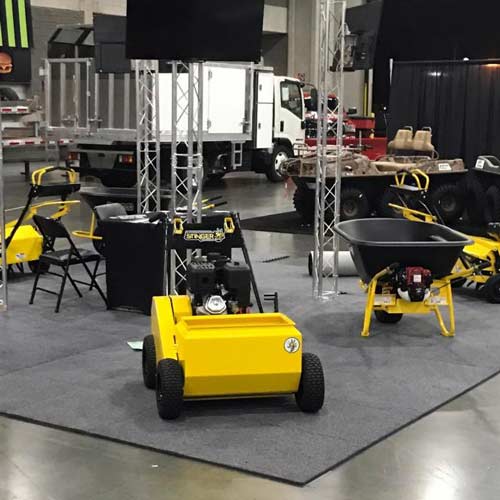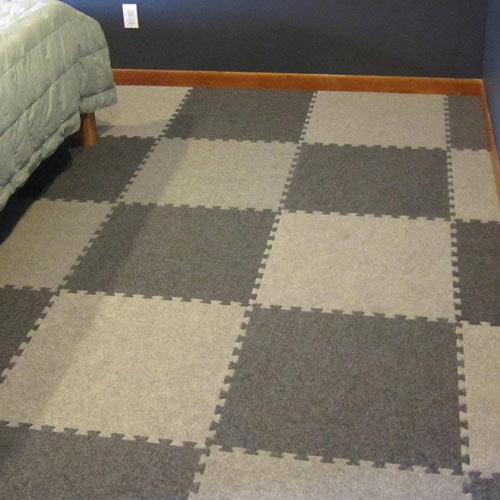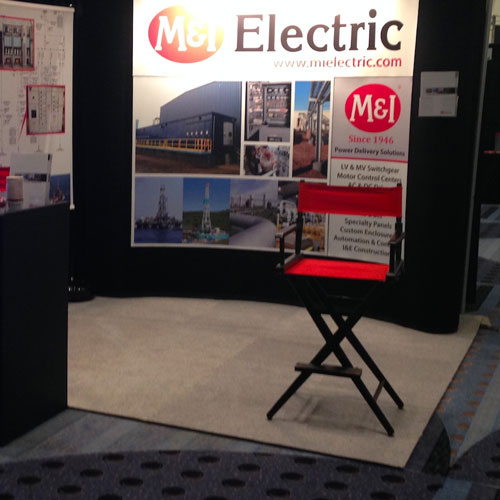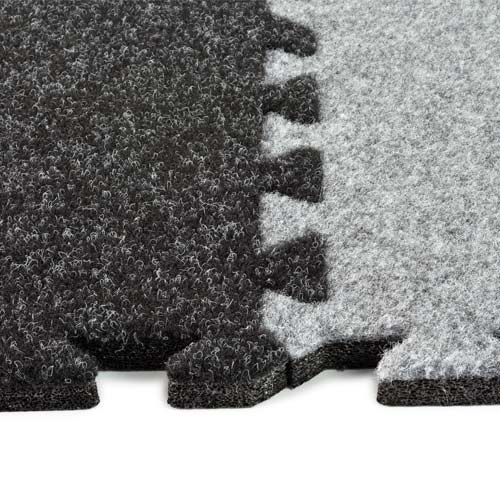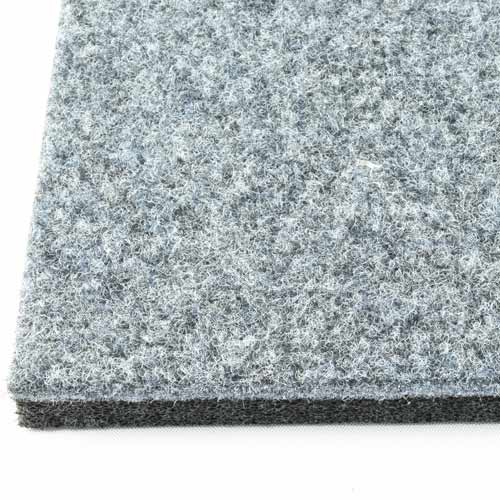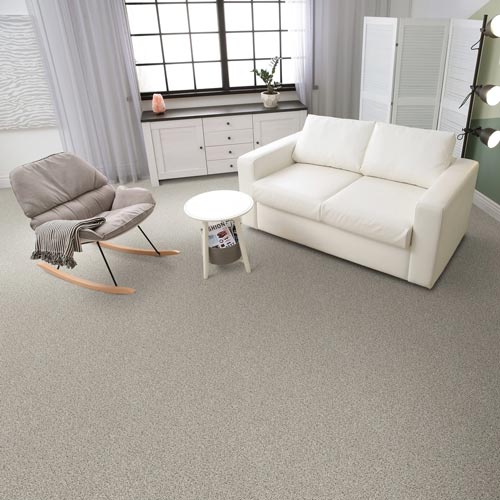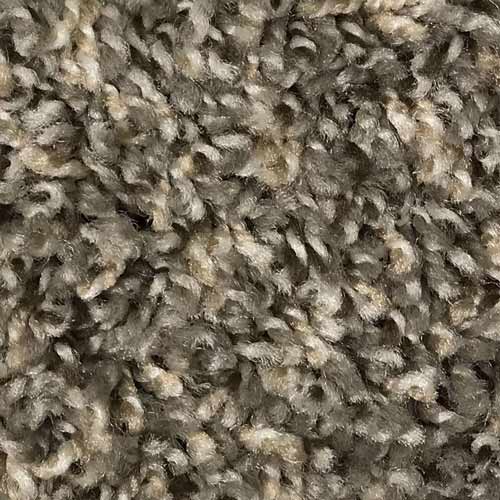 Padded carpet tiles have quite a few advantages for homeowners and business owners. The top layer of carpeting gives the area warmth and a stylish look, while the foam layer attached to the underside of the carpet gives
insulation
and
cushioning
to those walking across it or standing on it for a full day of work.
Installers appreciate the ease of use of padded carpet tiles, as the layout goes quickly, using either puzzle style edges that interlock together or using pre applied adhesive on the back for a peel and stick design. These products work for a self install, and this type of DIY job saves money versus having to hire a professional carpet installer.
Are Interlocking Padded Carpet Tiles Durable Enough for Everyday Use?
When selecting padded carpet tiles for installation, customers can use them in almost any location and receive years of excellent performance. Our manufacturers bond the carpet to the lower foam layer securely, ensuring these tiles can stand up to regular foot traffic.
In a residential setting, customers may choose to
install these over the top of cement
flooring in the basement. The foam provides cushioning, while also delivering thermal insulation against the cold concrete.
5 of the Best Options for Carpet Tiles with Padding
10x10 Royal Interlocking Carpet Tiles Trade Show Floor Kit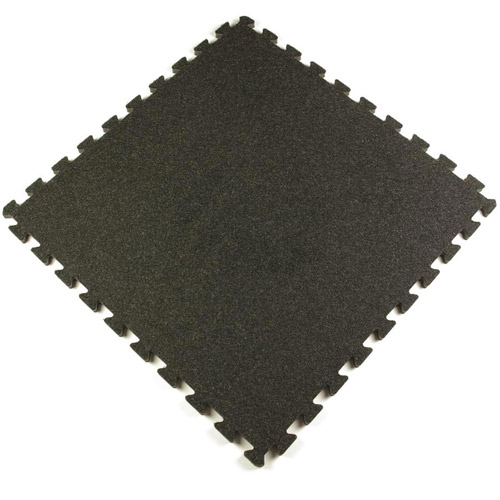 In a business setting, salespeople may choose to purchase padded carpet tiles with an interlocking design that they can carry to different locations, such as an exposition or a
trade show
. The SoftCarpet 10x10 Trade Show Floor Tile gives customers a commercial grade type of tiling that will withstand dozens of assemblies and disassemblies.
To match the desired color scheme for your organization in the trade show display, this SoftCarpet product is available in more than a dozen different color choices. Each tile has a 2x2 foot measurement, so the installation can go over the top of a large area in a short amount of time. This kit has 25 pieces and will cover about 100 square feet. Installers do not need adhesive.
Designer Patchwork Interlocking Carpet Tile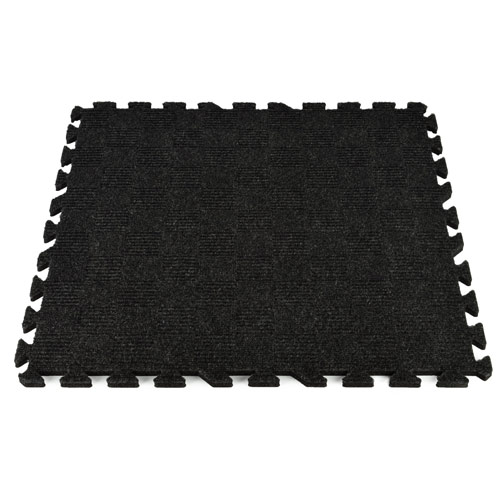 Another popular option with a low pile height for trade shows is the Designer Patchwork Interlocking Carpet Tile product. The tile measures 5/8 of an inch thick in a lightweight design, which means the installer can carry dozens of tiles in a container, simplifying the process of bringing the flooring to any location in the trade show building.
Each of these tiles covers 2 by 2 feet with an interlocking puzzle edge, allowing the installer to create the desired level of coverage in very little time. As a Made-in-America product, these tiles consist of high quality ingredients that will be safe to use in any location.
Comfort Carpet Tile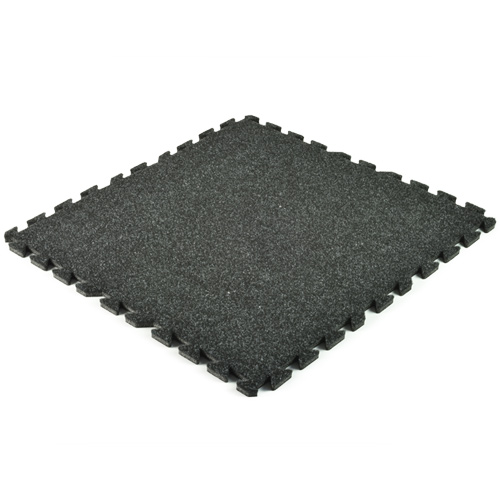 For an inexpensive carpeted tile product that will work equally well as trade show flooring or at a house, consider the Comfort Carpet Tile. Customers can select from several different colors in these interlocking tiles. They can purchase a kit that delivers a certain coverage size, or they can purchase a certain number of tiles.
These tiles measure 5/8 inches in thickness, yielding a nice level of durability in the carpet layer in high traffic areas, as well as cushioning in the foam underside layer for employees and others who must stand for the entire day of work at the trade show.
Royal Interlocking Carpet Tile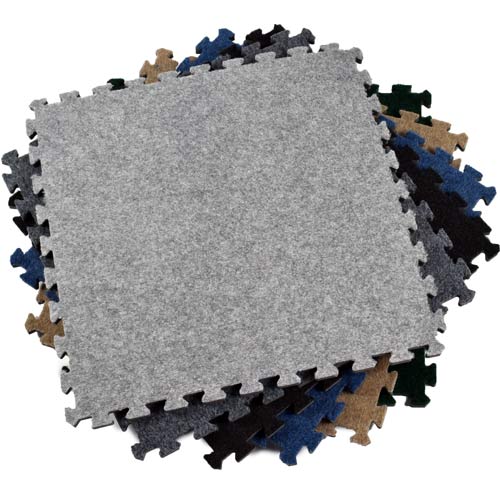 One of the least expensive interlocking carpet tiles with padding is the Royal Interlocking Carpet Tile product. This is a popular style of carpeting tile, using interlocking puzzle edges to give customers a sturdy installation that will not pull apart, even when subjected to heavy foot traffic.
At a measurement of 2x2 feet, these tiles will go together quickly and cover a large area in very little time. Use them in a basement or in a trade show booth. When using the tiles for a trade show display, customers can select from several different colors to match the theme of the display or to match the colors of the business.
Where Can You Install Peel and Stick Carpet Tiling?
In a Snap Peel and Stick Carpet Tile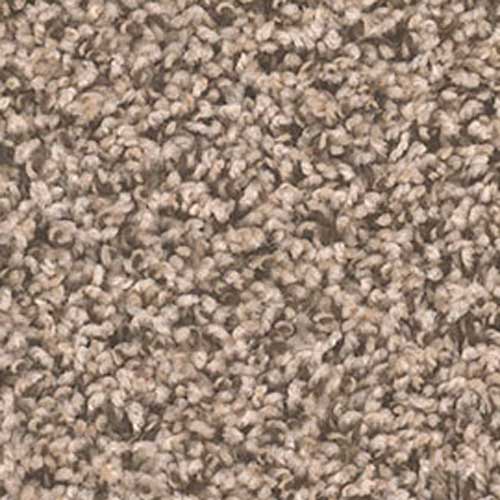 When seeking a more permanent type of installation of padded carpet tiles, a peel and stick product stays in place after the installation. These self-adhesive tiles work over firm subfloors, such as concrete or plywood.
This type of carpet tile has straight edges, rather than the interlocking edges of the other styles of tiling on this list, delivering a clean look. It is made for a one-time installation, rather than for disassembling to move to different locations.
The In a Snap Peel and Stick Carpet Tiles with padding is a high quality type of tile, featuring a plush 1/2 inch pile height and a 1/4 inch foam backing for a high level of cushioning. It has a cheap price point, covering a large amount of space for a low cost.
For more on this topic please review our
Carpet Tiles
product page.