Are There Carpet To Tile Transition Strips For Modular Carpet Tiles?
By Paige Cerulli Created: February, 2022 - Modified: February, 2022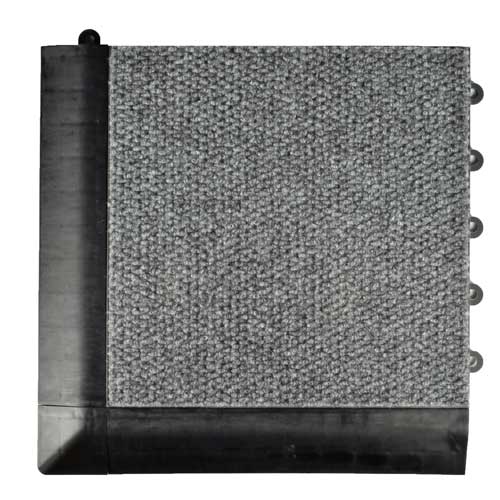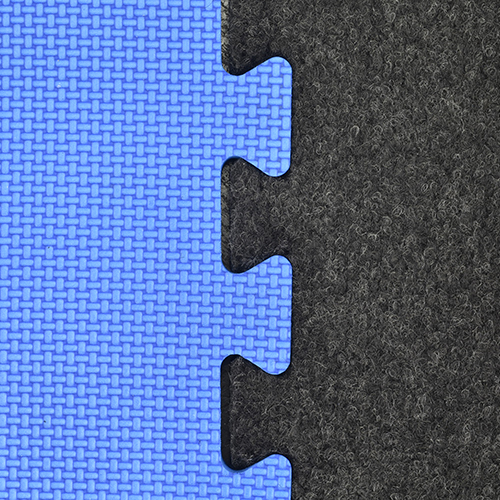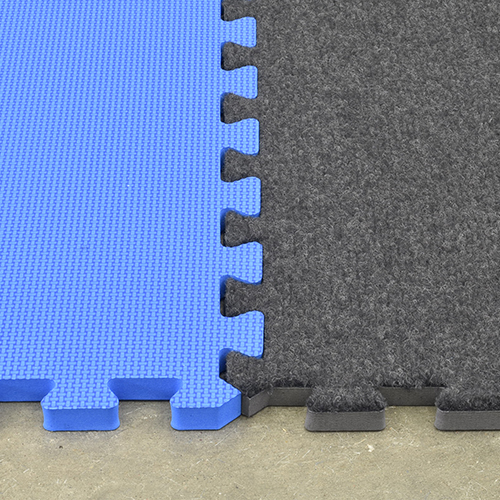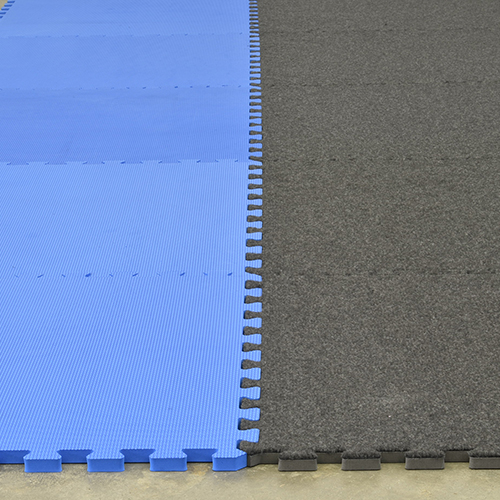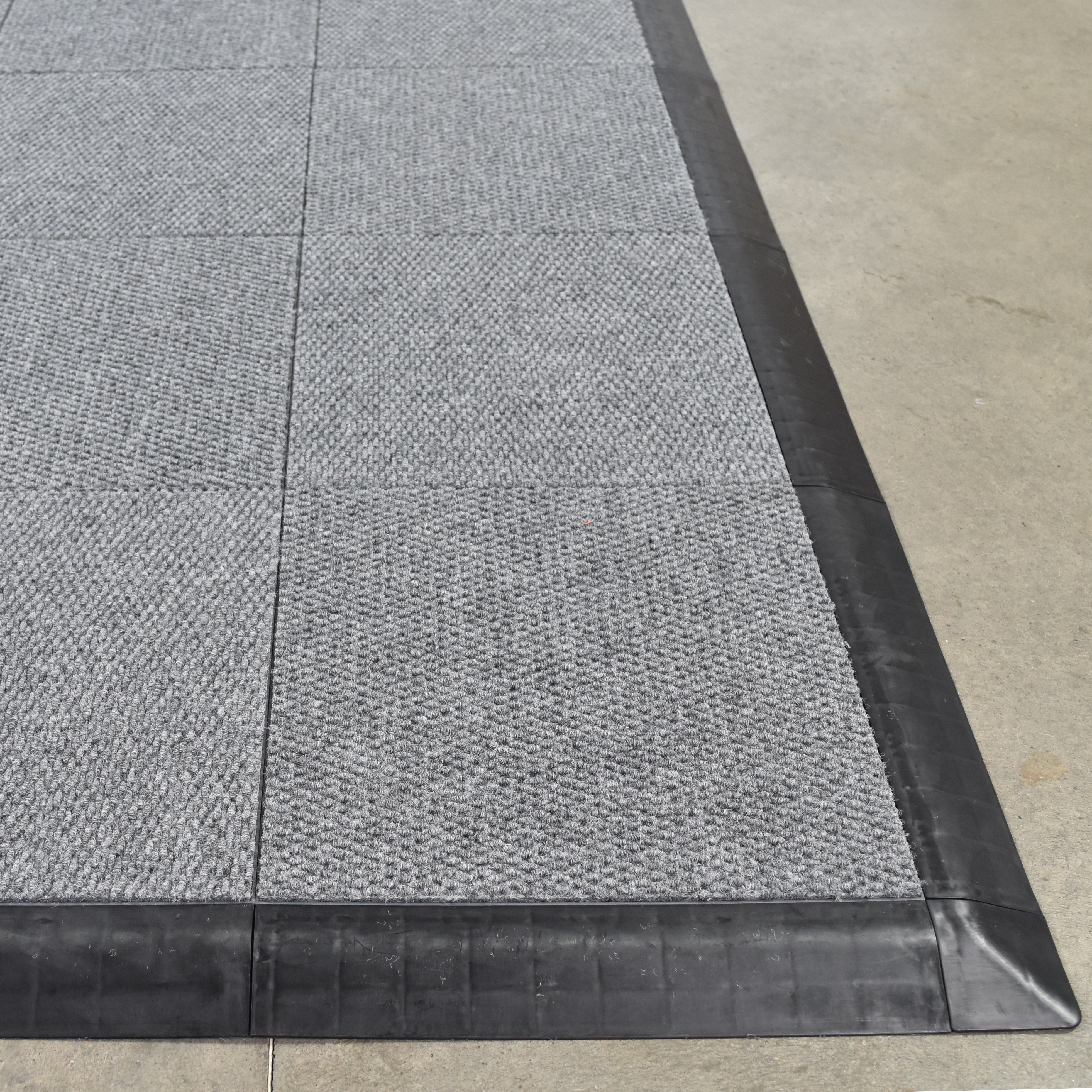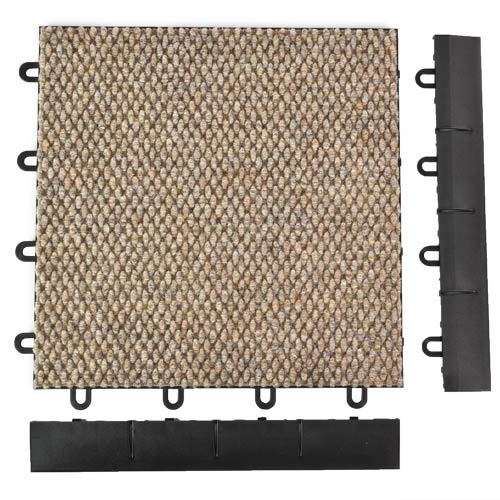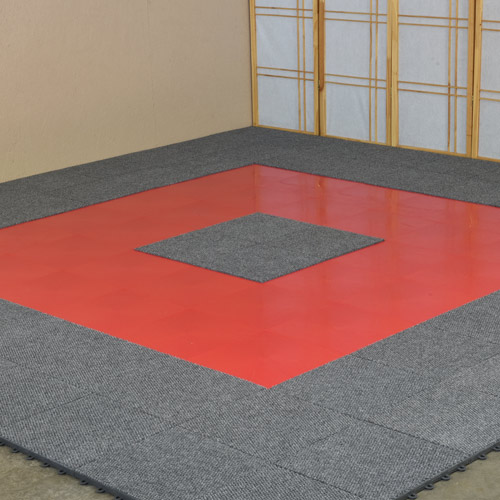 Whether you're installing flooring at home or in a commercial space, it's important for that flooring to be as safe as possible. Uneven transitions from carpet onto a lower tile creates a tripping hazard, but carpet to tile transition strips can help to solve that problem.
Why Transition Strips Are So Important
When you install carpet tiles in a room, you'll often raise the height of the floor. Depending on the height of your carpet tiles, the different heights between the carpet and the adjoining floor can be significant.
For example, if you have tile in a bathroom but carpet in the adjoining room, that design will create a lip in the doorway. Installing a threshold ramp can help to smooth out that transition.
These ramps or strips serve multiple important purposes. They're an essential precaution in helping to prevent tripping as people walk onto and off of the carpet, and they may help to avoid painful stubbed toes.
The ramps also create a smoother surface that allows people who are using wheelchairs or walkers. This smoother transition can help to keep your rooms and spaces accessible.
If you're installing flooring in an area where people will be using rolled carts, then these transition pieces make it much easier to get carts onto and off of the flooring.
Top Carpet to Tile Transition Strips
At Greatmats, we carry several carpet to tile transition strips suitable for multiple applications. You can order these strips with your carpet tiles, so you have everything needed for a complete installation.
Click Tile Border Ramp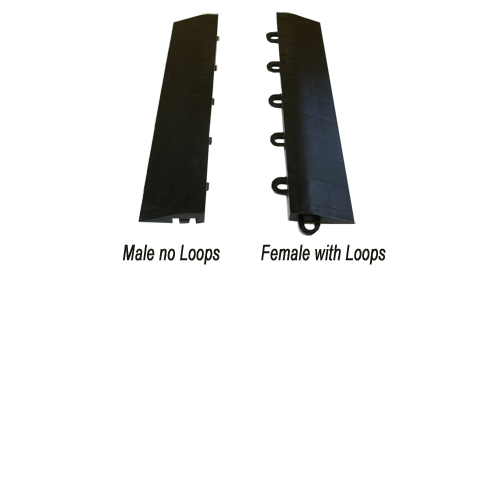 The Click Tile Border Ramp is designed for use with our Raised Carpet Tiles as well as Court Flat Top Tiles, Garage Diamond Top Tile and Basement and Event Portable Floor Tile. These strips easily snap right onto the floor tiles' edge for a secure and simple connection. If you plan to use any of these tiles in adjoining rooms or spaces, you may not even need a transition strip at all as 4 of these options will snap together.
These ramp pieces create a safe transition onto and off of the raised tile surfaces. There are no tools or adhesive necessary, and the ramps are waterproof for durability.
The borders come in male and female designs, with male borders having no loops, and female borders having loops. There are also corner ramp pieces available for a complete, finished installation.
Border for CarpetFlex and TileFlex Floor Tiles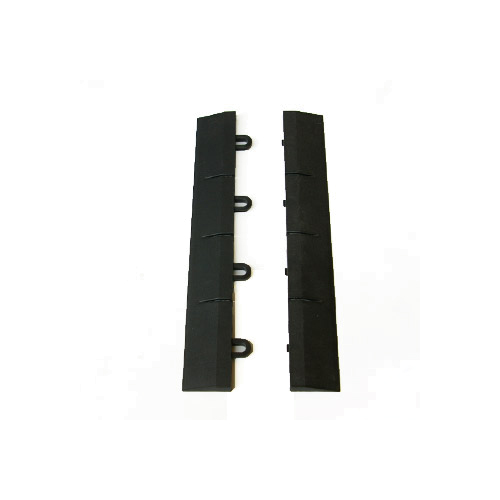 The Borders for CarpetFlex and TileFlex Floor Tiles create ramped edges for your installations. They're suitable for use in doorways and around the perimeter of island installations.
The borders are available in female designs, with loops, or male designs without loops, so you can choose just what you need for your installation. They're suitable for indoor use only.
Made in the USA, these borders are waterproof and easy to maintain. Installing them is easy, since there's no adhesive required and the borders just lock onto your flooring.
If you need to create corners, you can trim the borders at a 45-degree angle. The borders are available in black, beige, and brown.
Designer Patchwork Interlocking Carpet Tile 10x20 ft Kit Beveled Edges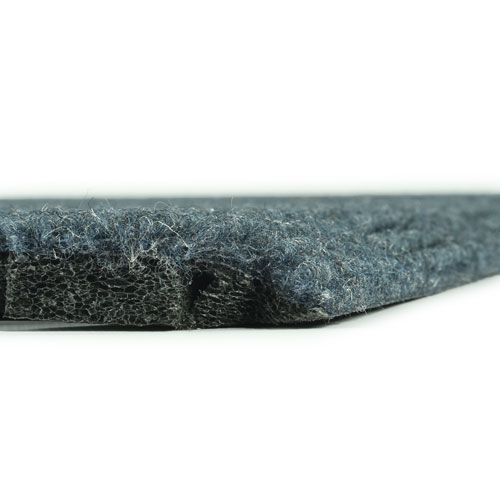 The Designer Patchwork Interlocking Carpet Tile Kit includes everything you need for a clean, finished carpet tile installation. The kit includes tiles with beveled edges that are designed to be installed without strips or reducer pieces.
The bevel on the tiles' exterior creates a natural transition, and you can purchase single tiles or different kit sizes. Because the tiles are easy to install and remove, as well as lightweight and portable, they're ideal for use in showrooms, trade shows, home theaters, and more.
You can dry lay the tiles on a hard, flat surface, like concrete or tile. There's no need for adhesive, and the tiles' interlocking edges create a secure, continuous surface that won't pull apart during use.
Once installed, the tiles offer anti-fatigue and insulative properties that are similar to what you would enjoy from traditional carpet. They can be vacuumed clean for easy maintenance.
These tiles are available in a variety of designer color options, making them a versatile option suitable for many uses and environment.
Alternative Carpet Tile Products to Consider
As previously mentioned, if you want to avoid the use of transition strips, we carry flooring products that don't require those additional strips.
Greatmats
Carpet Tile
Modular Squares and
Court Floor Tile Flat Top
have the same interlocking base, so you can connect your carpet tiles and vinyl tiles together. Those tiles have the same height, so there won't be a lip where they connect.
If you perform a wall-to-wall installation with the tiles, you won't need to worry about their exterior borders, too. You can cut the tiles to fit right up against your wall, and can eliminate the need to use transition strips.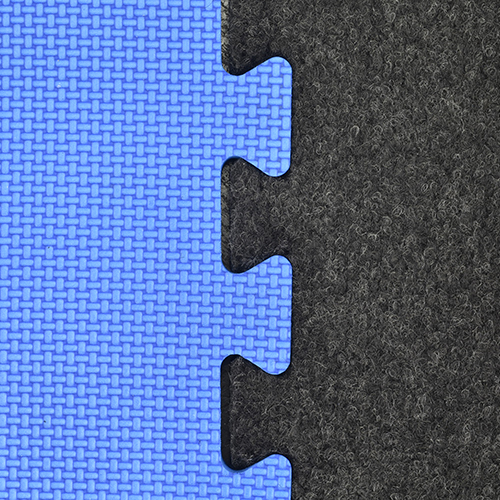 Greatmats
You can accomplish a similar installation with the Greatmats
Premium Foam Tiles
and
Royal Interlocking Carpet Tiles
. The tiles are both ⅝ inches thick and they feature the same universal interlock, so they'll connect together.
Both of these tiles also measure 2x2 feet, making for a natural connection. You can trim them for a wall-to-wall installation, and you won't have to worry about their edges.