Basement Flooring Guide
Great ideas for various basement floor types, including damp floors and concrete floors.
Basement Flooring Videos
Steve Greenfields Max Tile Installation Experience
Basement Soccer Training on Artificial Turf
Foam Tiles Woodgrain - Leah Hanson Customer Experience
Home Sport and Play Mats in Basement - Rakesh Patel Customer Experience
How resistant are Max Tiles to sparks and open flames
Basement Soccer Turf Tile - Bella Douglas Drills and Training
Hiddenlock Slate Floor Tiles - PVC Flooring for Basements and more!
Basement and Portable Event Floor Tiles
Basement Rec Room Foam Wood Flooring
Waterproof Basement Flooring Solutions - Greatmats
Introducing Greatmats Basement Carpet Tile Raised Squares
Transition Free Carpet and Modular Tiles
Basement Flooring - Raised Snap Together Carpet Tiles
Trade Show and Basement Flooring - Wood Grain Reversible Foam Tiles
Basement Carpeting - Royal Interlocking Carpet Tiles
Basement Flooring - Foam Floor Tiles 58 Premium
Max Tile Raised Floor Tiles - Basement Flooring, Home Dance Floor, Aerobic Floor
Basement home flooring ideas from Greatmats Customers
Basement Flooring Customers - View All
Interlocking Carpet Tiles For Family Room - Wet Basement Testimonial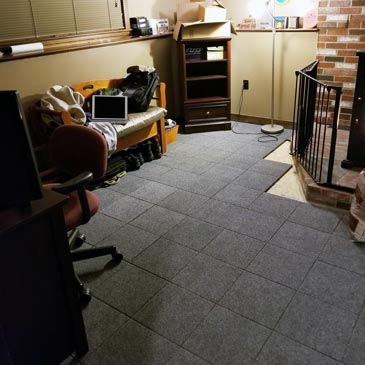 Raised Carpet Tiles for Wet Basements - Jason Ballard Testimonial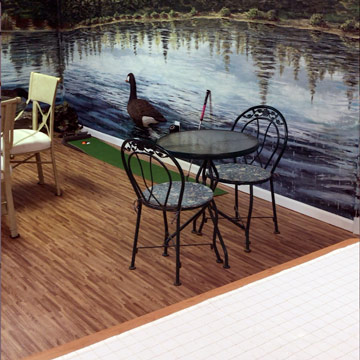 Basement Rec Room Flooring Testimonial - Wood Foam Tiles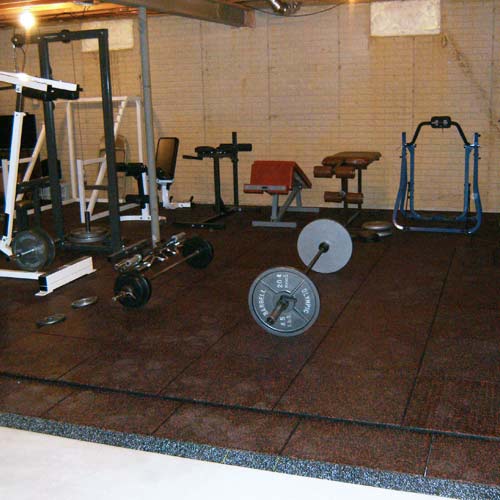 Home Gym Flooring Testimonial - UltraTile Rubber Tiles
Basement Flooring How To's - View All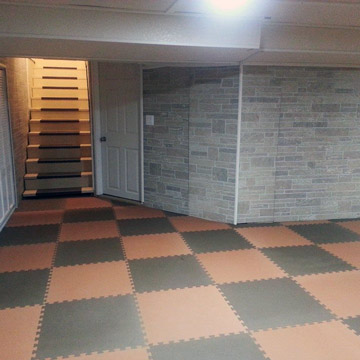 Keeping A Floor Warm In Winter Without Heat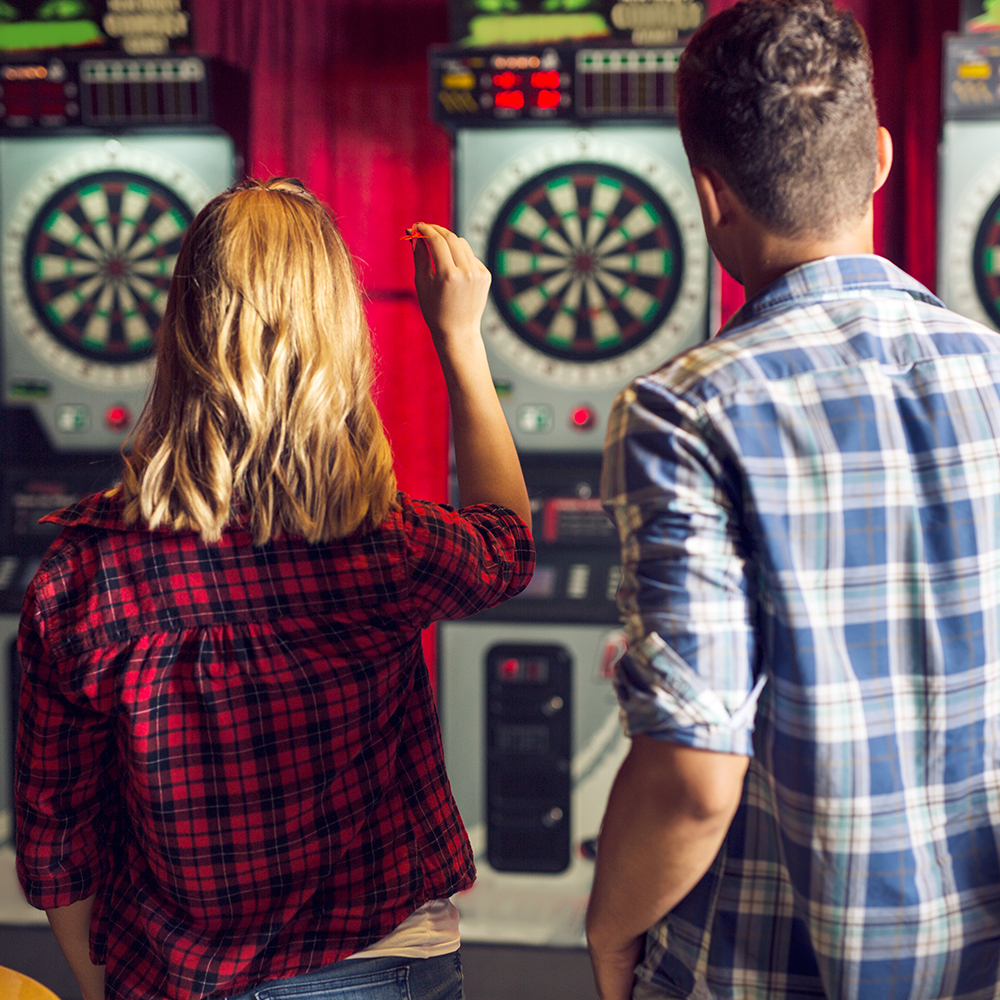 How Do I Protect My Floor From Darts?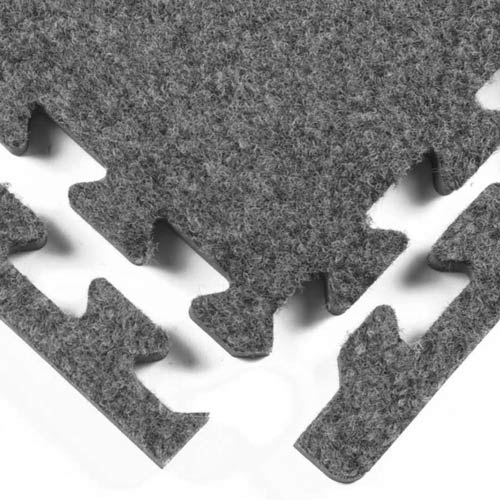 Installing Puzzle Carpet Squares Over Concrete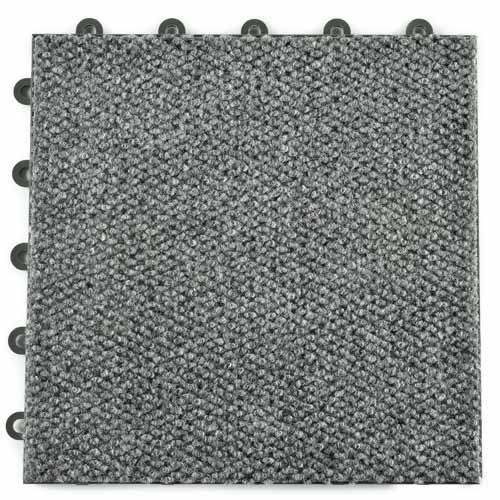 How to Install Basement Carpet Tiles - Raised Carpet Squares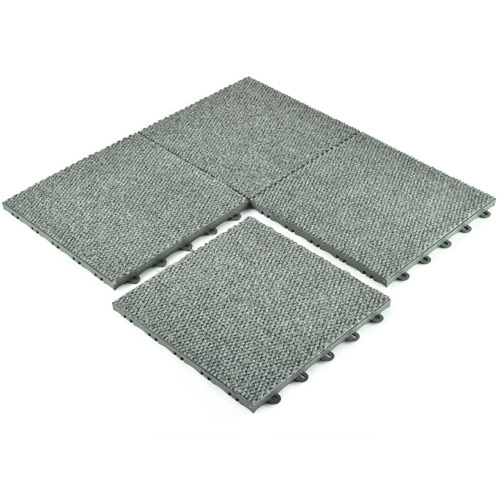 Can You Install Carpet Tiles Over Hydronic Heating?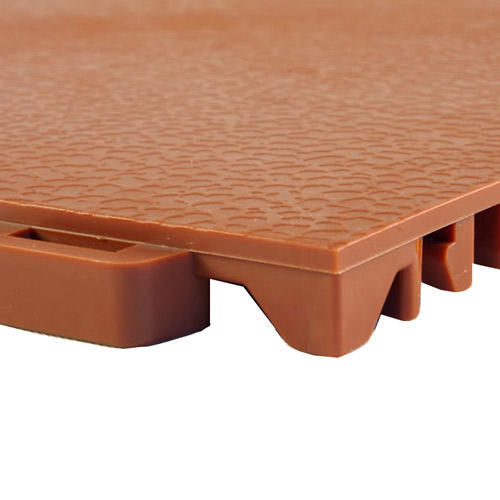 How To Cover a Wet Basement Floor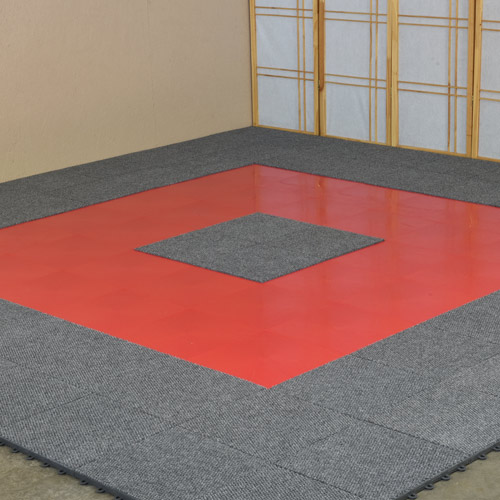 Transition Free Tile To Carpet Flooring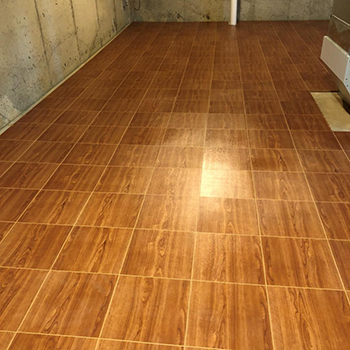 How To Lay Flooring Over Cracks In A Basement Floor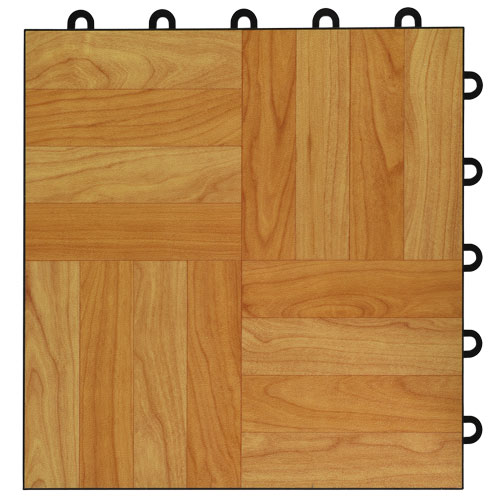 Max Tile Raised Floor Tile Installation How To Video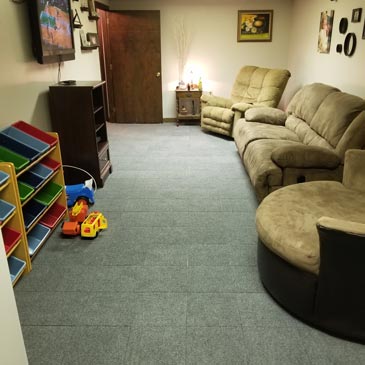 DIY Basement Flooring How To, Installing Basement Flooring
Basement Flooring Ideas - View All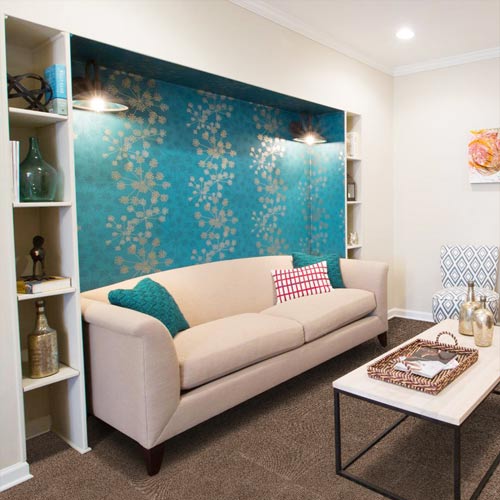 What Are The Top Cheap Basement Flooring Ideas?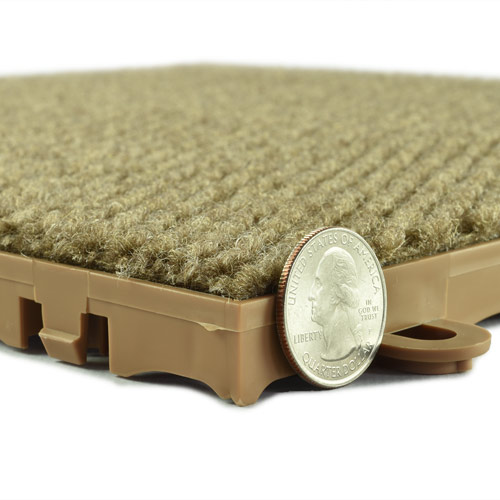 Wet Basement Flooring Options: Tiles With A Vapor Barrier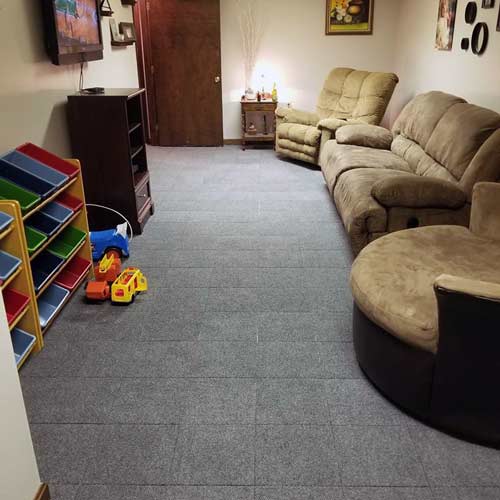 What Is The Best Carpet For Basements With Kids?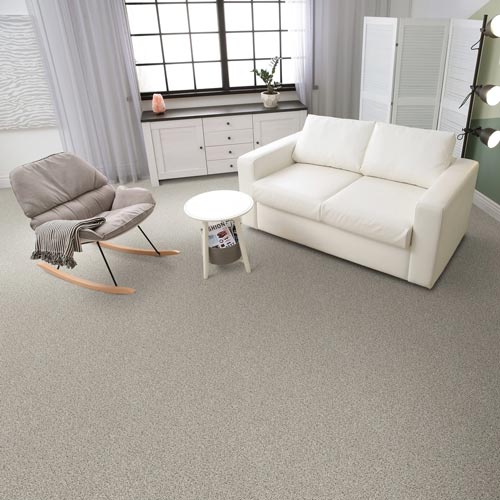 What Are The Best Carpet Tiles For A Basement?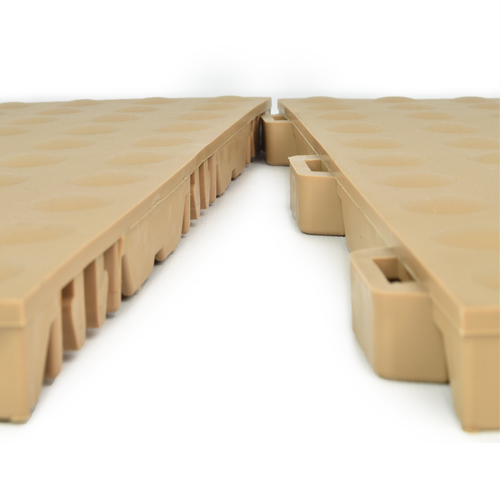 Staylock PVC Floor Tiles for Basements
Can You Put Turf In Basement Settings?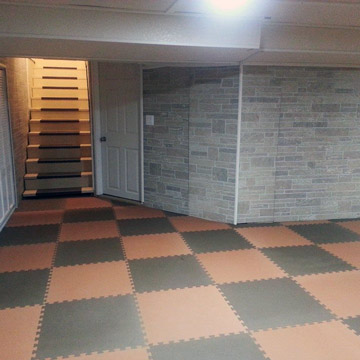 Top 5 Budget Basement Floors: Foam, Rubber & Carpet Tiles & Rolls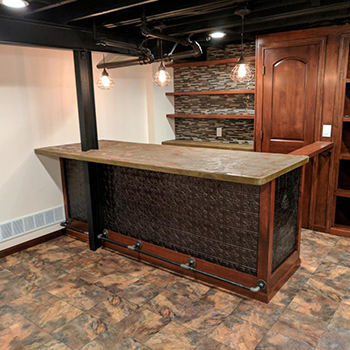 DIY Flooring Ideas for Basement, Laminate, Outdoor & Boats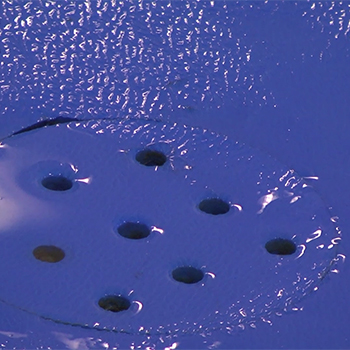 What Basement Flooring Is Suitable For Going Over A Floor Drain?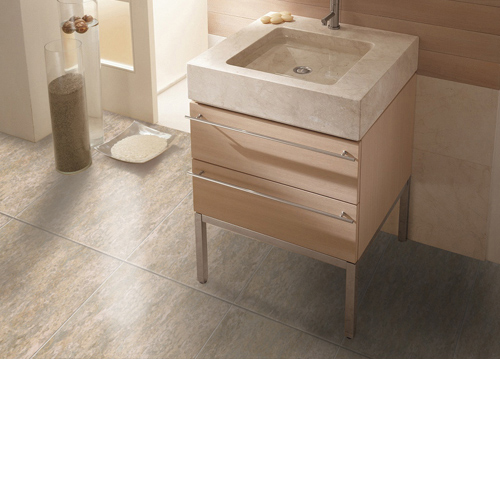 Flooring Ideas & Products for Basement Bathrooms
Basement Flooring Features - View All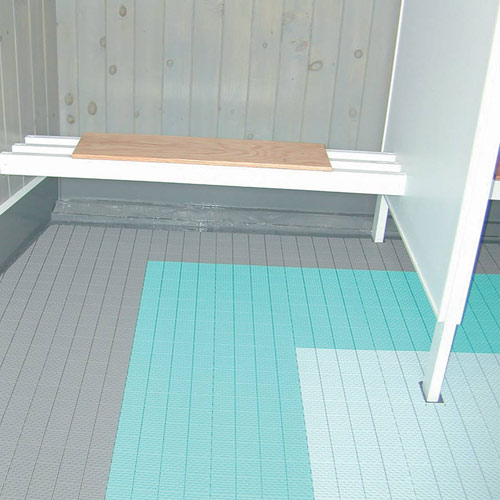 Wet Area Flooring: SoftFlex Perforated Floor Tiles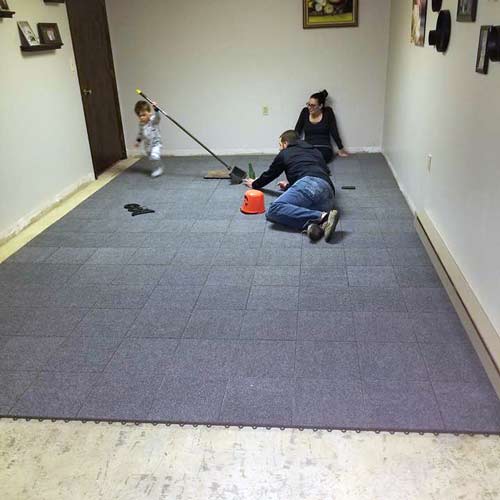 Carpet Tiles VS. Carpet Rolls For Basements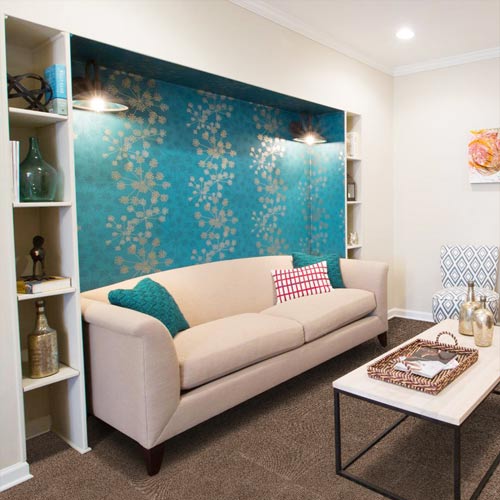 How Much Do Carpet Tiles for Basement Spaces Cost?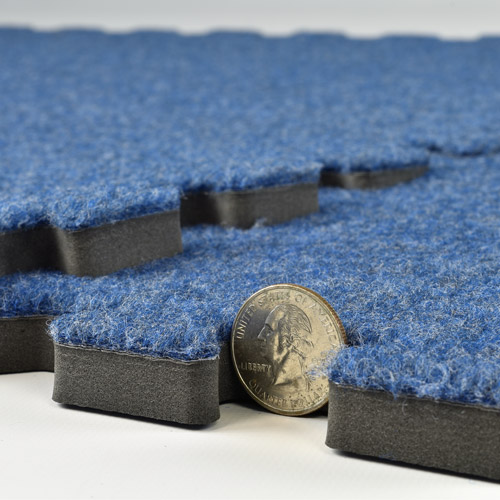 Interlocking Plush Carpet Tile Features & Benefits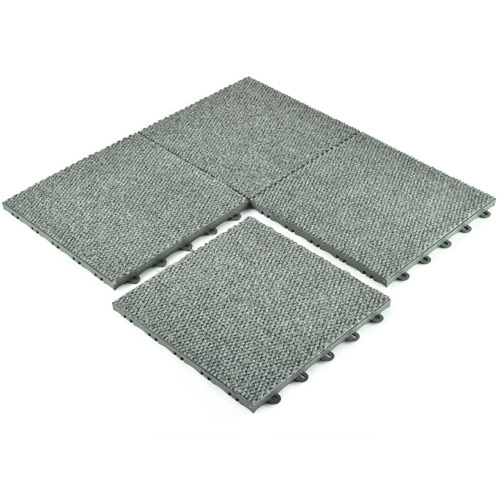 Raised Indoor Carpet For Basement Floor, Floating Carpet Tiles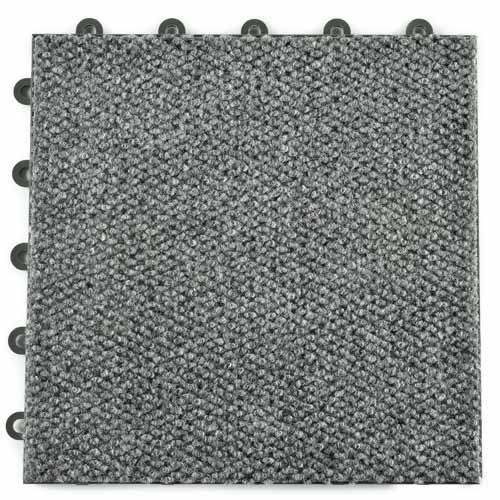 Raised Carpet Snap Together Tiles Features Video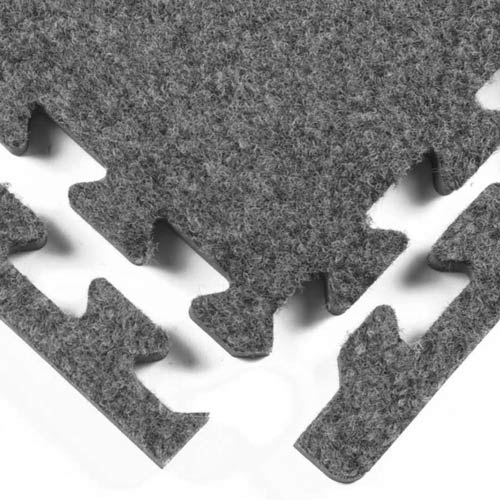 Are Interlocking Carpet Tiles Waterproof?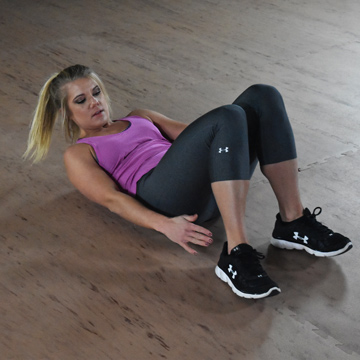 Basement Flooring All Types: Waterproof Vinyl, Carpet, Laminate, etc.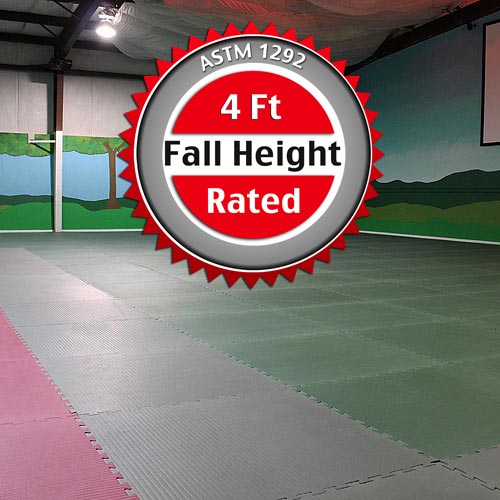 Basement Playroom Flooring Features - Best Playmats for Kids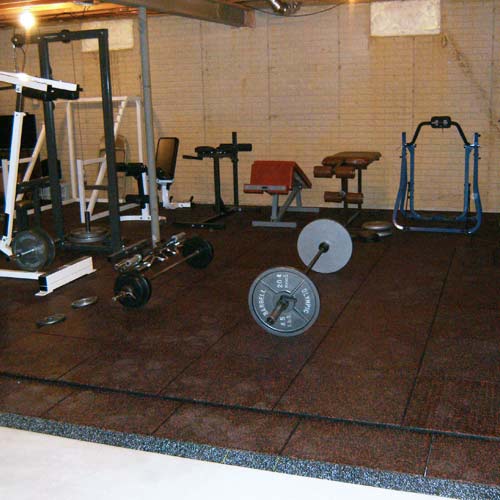 Is There Insulated Flooring and What Are The Benefits?
Basement floor tiles in rubber, carpet and foam, with waterproof options
Convert your basement into a comfortable and great looking home gym, recreational area, or family room. We offer ideas for carpeted, vinyl, rubber, soft plastic, and foam flooring options. Nonabsorbent flooring options are available for areas with moisture issues. Convert your downstairs into a home gym or play area for the kids. We offer flooring that will work with in-floor heat, provide color, warmth, and safety. Most basement flooring can be directly installed over concrete.

For further information, read through some of the links in our guide for basement floors. It includes multiple testimonial articles, blogs, and layout plan ideas for creating the most usable and comfortable basement space.
What type of space do you want to create?
Family & Play Rooms

The majority of basements have a concrete flooring. While this is a durable material, it doesn't provide much in the way of cushioning or warmth in an area where families want to watch movies or play games.

Using basement flooring to create a barrier against the cold and hard cement is a smart idea. Foam, carpet, or PVC plastic all will give those sitting on the floor a more comfortable feeling than being in contact with cement.

You can use basement flooring to finish off the space beautifully too, creating a fun and usable area. These materials are offered in multiple colors and finishes that may resemble wood floor, laminate, or slate. Colorful tiles or carpet squares will work to generate a kids' playroom in the basement as well.


Basement Gyms or Workout Areas

Creating a home gym is one of the most popular reasons for installing new basement flooring. Working out on a hard concrete subfloor can lead to joint pain or can cause damage to workout gear. But adding a durable, slightly-cushioned flooring solution over the top of the subfloor creates a safer and more desirable workout space.

Think about the type of workouts you'll be conducting in the space, and then pick a floor material that will deliver the performance you need.

Rubber tiles, mats, and rolls are popular choices in a workout area. Rubber is one of the most durable flooring types, as it's able to support the weight of large workout machines or the impact from free weights being dropped on it. Rubber even provides a little bit of cushioning to protect against joint pain.

If you're more interested in martial arts style workouts, consider foam flooring. It has a nice level of padding to guard against falls and bumps. It also is available with tatami surface textures on the top, which will protect athletes against floor burns.


Workshop Area

Creating a workshop in the basement is easier when you use the right basement flooring. Depending on the work being performed in the workshop, you may need a type of flooring that protects against chemicals, stains, paints, or oils. Finding a nonabsorbent type of flooring will repel spills. The flooring should provide good traction as well, so no one slips and falls if a spill occurs.

Additionally, many homeowners will be standing as they are working in the workshop area. Standing for a long period of time on a concrete floor will wear out your legs and joints. However, if you have a cushioned design in the floor, even a firm cushion, you'll be able to stand comfortably and work longer without needing as many breaks.

PVC plastic is a popular choice in a basement workshop floor. It's extremely durable, so if you drop metal tools or wood on the floor, it will not result in damage. PVC is resistant to liquids as a nonabsorbent material. Many PVC tiles will have a surface design that includes ridges, bumps, and other textures designed to help people avoid slipping, while remaining easy to clean.
Are there specific requirements for your basement flooring?
Water Resistant

One of the most common problems when people install flooring in a basement is moisture. Whether dampness seeps through the foundation wall or leaks in through a cement crack, basement moisture issues are common for homeowners.

Consider a type of basement flooring that is raised away from the subfloor. This is the best design, as it allows air to flow underneath the tiles, which causes moisture to evaporate, rather than being trapped.

Additionally, you can use a waterproof material in the top of the tile to protect against problems with flooding. PVC plastic and carpet top both are available in waterproof designs.


Insulation

If you are looking for a product that will look and perform well, but you want a product that will provide some insulative benefits - especially if the basement is unfinished and has a cold slab or concrete floor, look no further.

From various types of carpet and foam flooring to laminate and modular tiles, the options at Greatmats will work well in a basement where the need for a buffer between cold concrete and feet exists.


Preparing the Floor

When preparing to install a flooring material over the top of a lower level subfloor, it's important to prepare the concrete.

Some basement floors require glue or epoxy, which means you should clean the subfloor before installation. Depending on the adhesive in use, you may need to remove paint stuck to the cement.

Or select an interlocking style of flooring that doesn't require any adhesive. You then can pick up the flooring pieces whenever you want to return to the subfloor, which is a good idea if you have a leak in the basement. Pick up the interlocking tiles and allow the leaked water to drain away or evaporate before reinstalling the tiles.