How To Cover A Dirt Floor
By Lisa Hobbie Created: September, 2020 - Modified: May, 2023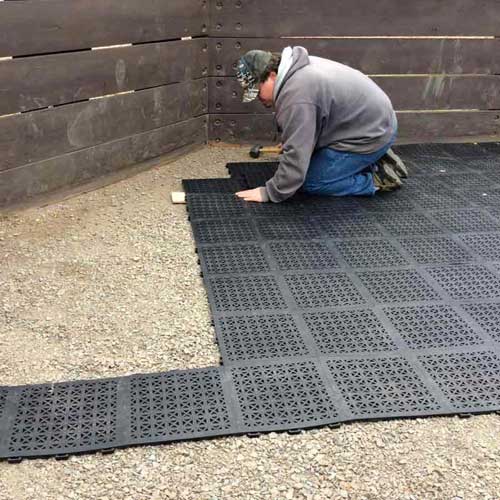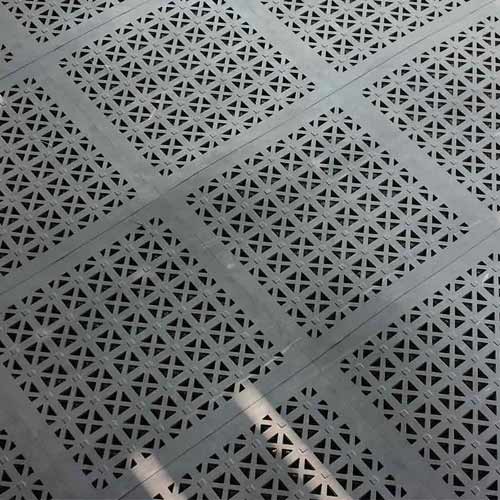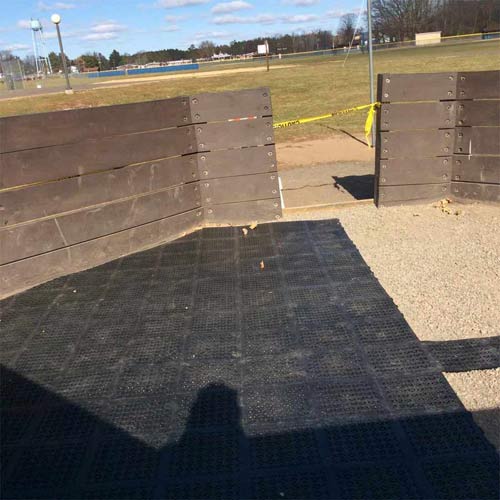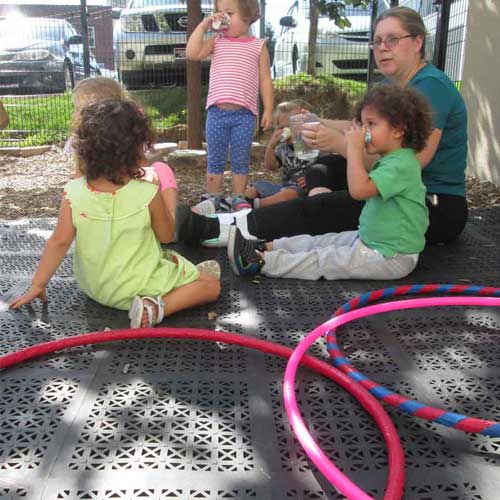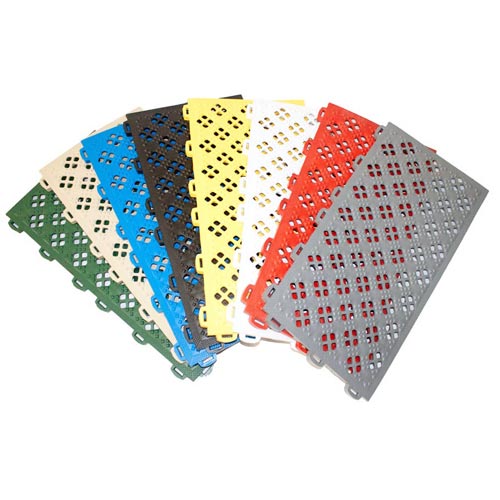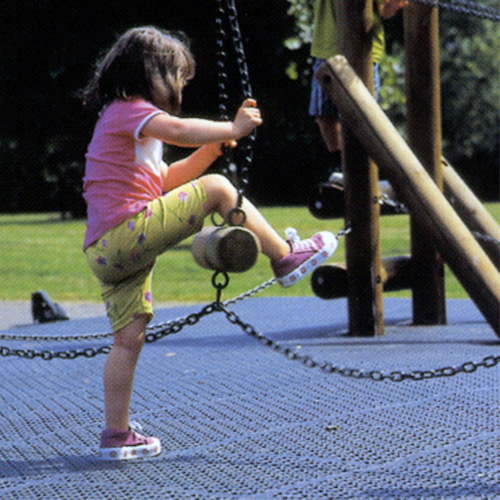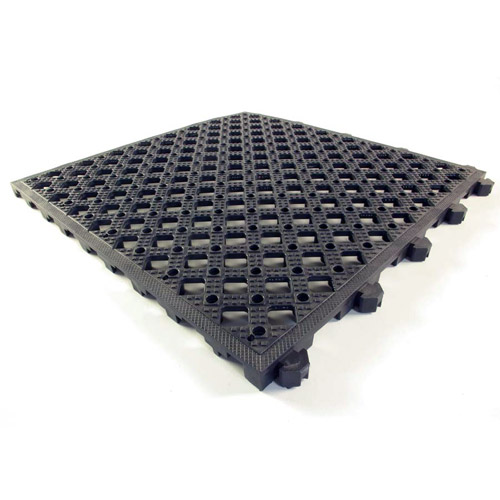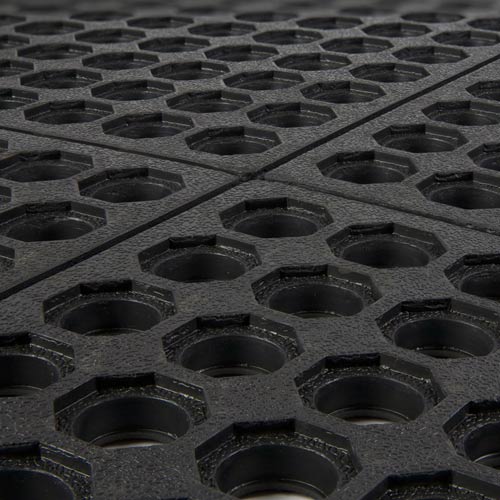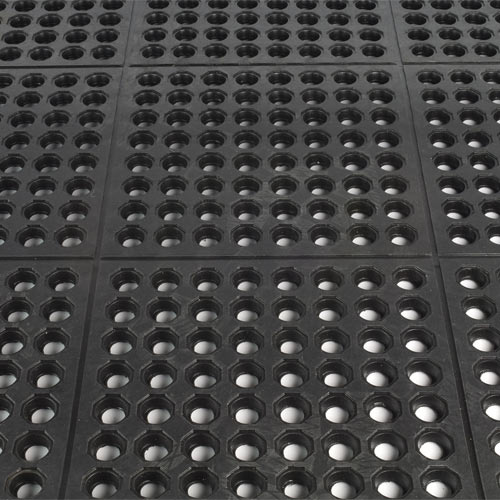 Does your garage, pole shed, patio, basement, or other indoor or outdoor open air space at your house have a packed dirt floor? Dirt floors can impact air quality and can harbor mold and mildew. They can also cause structural damage. 
Perhaps, you are tired of the dust in your space, unattractive appearance, or the uneven surface, and you are ready to entertain alternative ideas. There are many flooring solutions at Greatmats that can easily cover an existing dirt floor, from decking tiles to flexible horse ring mats and numerous options in between. 
Outdoor Interlocking PVC StayLock Tiles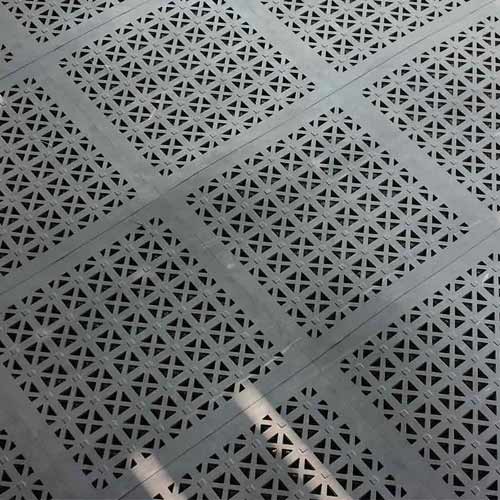 StayLock Perforated Tiles
are easy to install over a dirt floor without glue or adhesives. Instead, they feature an active locking connector design that allows the tile to "float" over the dirt floor. 
Each tile is 12 x 12 inches with a soft raised base. This covering is non-slip and has a 20 inch fall rating. It is made in the USA of durable plastic material. It is waterproof and is designed to allow for excellent drainage. 
Once laid into place, these tiles will not separate unintentionally, and this product makes for a quick and easy DIY installation with an active locking connector system. 
It is easy to clean with vinegar or baking soda and hot water. This is a super versatile flooring solution that will perform well for many years and not fade if used outdoors. The price of this product is about $4.50 per tile and per square foot. 
Ergo Matta Outdoor Tiles for Dirt Floors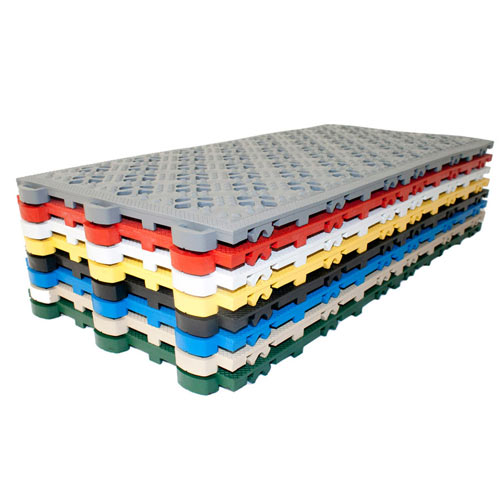 Ergo Matta Perforated Tile
is among the most popular flooring options if you desire a brightly colored dirt floor covering. 
This product is made from recycled materials, and it is non absorbent and easy to install. They are made of PVC plastic and are often used for preschool and playground use, as they boast a 20-inch ASTM fall height rating. 
The numerous bright colors this product comes in will not fade from the sunlight, and the excellent drainage surface design keeps them looking dry and vibrant. This product is easy to install and suitable for both hot and cold climates and works really well installed over a dirt floor. The price of each tile is just over $12, which equates to about $9.30 per square foot. 
Safety Matta Plastic Outdoor Ground Floor Tiles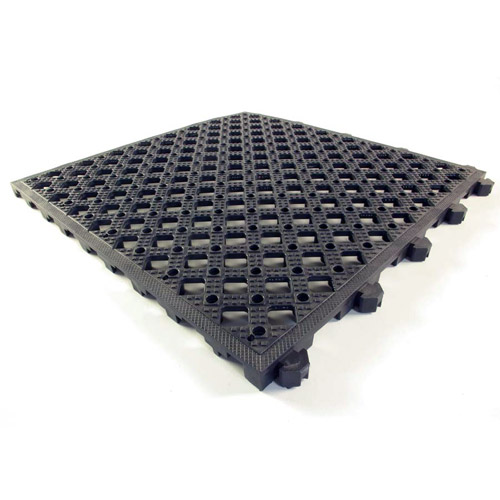 The
Safety Matta Perforated Tile
works really well on dirt floors, too. This product has an interlocking lug system that is easy to install, and the raised tiles provide excellent drainage. 
They offer superb ergonomic and anti-fatigue qualities, as well as a non-slip diamond shield tread design. This tile adds secure footing to wet areas, making it among the best flooring options for dirt floors in wet climates. 
This dirt floor cover system is made from recycled materials, and it can be easily trimmed for a precise fit. The price of each tile is around $26.60, which equates to about $9.60 per square foot. 
Interlocking Rubber Wearwell Tiles Mat for Dirt Floor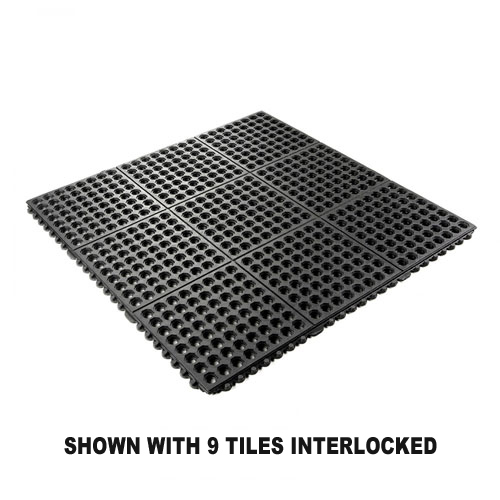 These
Wearwell 24/7 Perforated Mats
feature hidden interlocks and provide fatigue relief. This is a great covering for a dirt floor in a pole shed or shop, as they are resistant to cutting fluids and work well where mineral oil-based fluids are used. 
They perform well in dry, wet, or oily environments, and they are available in 3 different rubber compounds based on environmental exposures. They are ⅝ inch thick and weigh about 22 pounds. This system is very rugged and durable. The price of each mat is near $73, which equates to about $8 per square foot.
3x3 Rubber Equine Mats with Holes for Outdoor Floors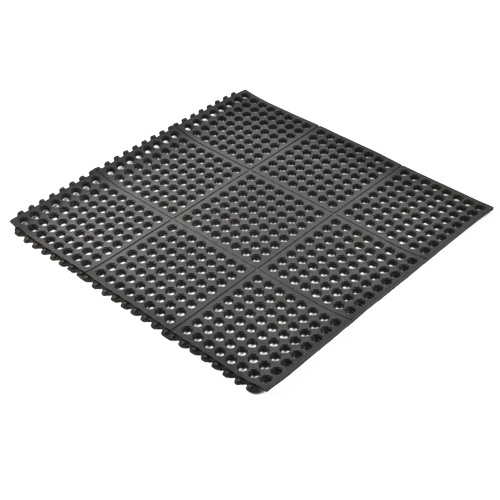 For waterproof dirt floor coverings that are designed for excellent drainage, these
rubber ring mats
are it. They are versatile, anti-fatigue, and anti-slip, and they are made from durable material. They provide a safe and sure footing for people or animals. The ⅝ inch thickness makes them ideal for livestock or industrial applications, and each rubber ring mat measures 3x3 feet for 9 square feet of coverage. This product comes with a 1-year limited warranty. The price of each mat is less than $36, which equates to about $4 per square foot. 
Greatmats - For your Dirt Floor Covering Needs!
Greatmats has a number of floating flooring and matting solutions that would work really well to cover an existing dirt floor. The different options have been installed in hundreds of professional and home shops, garages, porches, basements, barns, sheds, and other settings. They provide the best in terms of quality, durability, affordability, and dependability. 
Nearly all of them offer perforated surfaces to allow for maximum airflow, allowing the dirt floor to drain and dry but keeping foot traffic, furniture and appliances out of the dirt. You can be confident in the longevity of your investment when you choose Greatmats. Simply reach out to the friendly and knowledgeable staff who will help you determine the best product for your indoor or outdoor application.