Top 5 Budget Basement Floors: Foam, Rubber & Carpet Tiles & Rolls
By Julia Nass Created: December, 2017 - Modified: September, 2022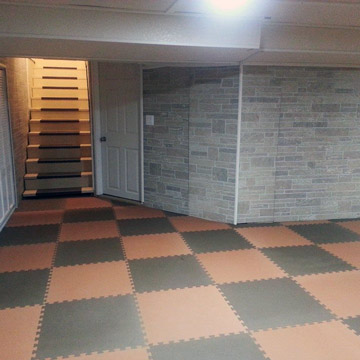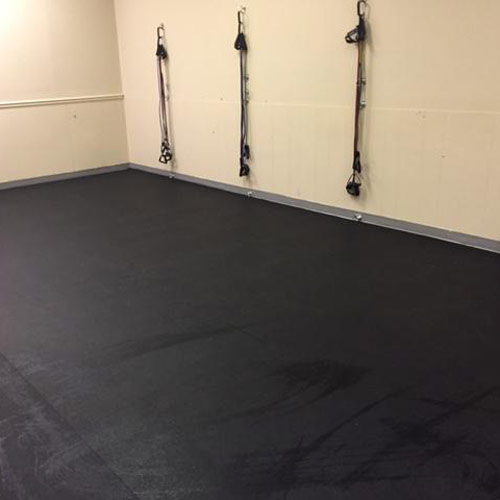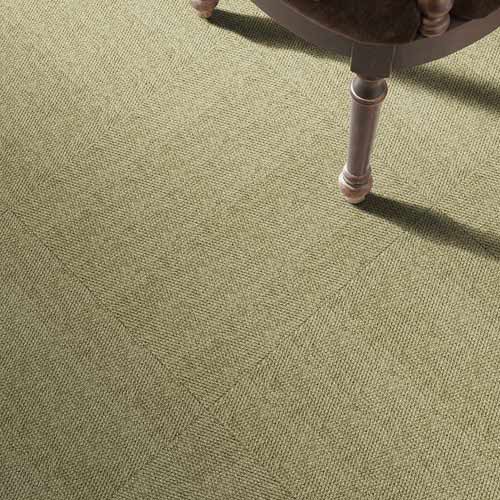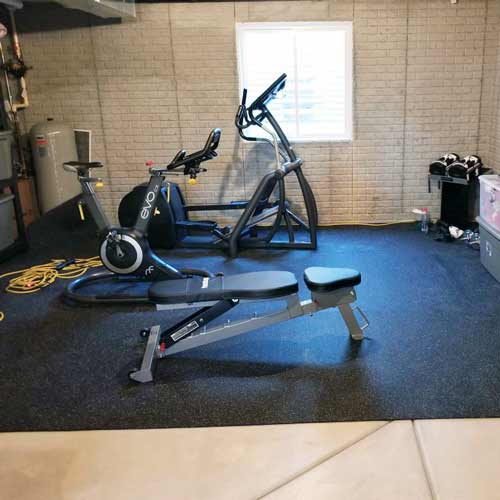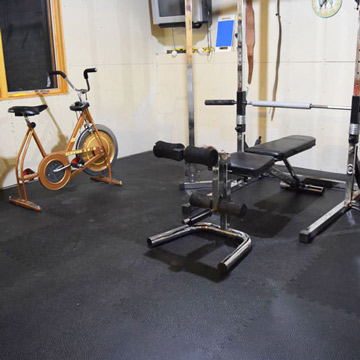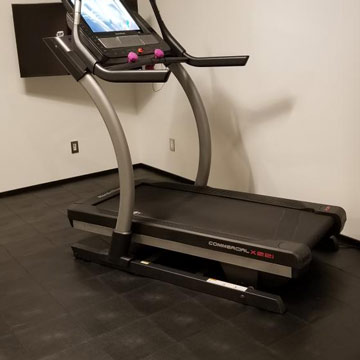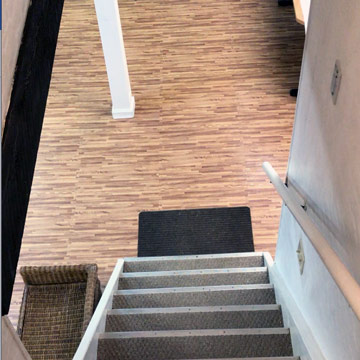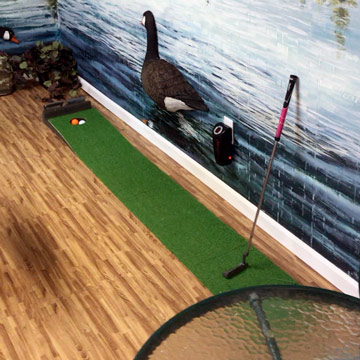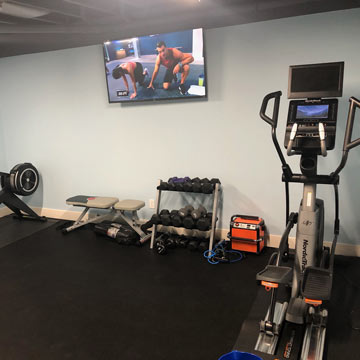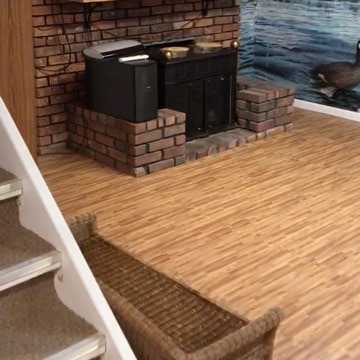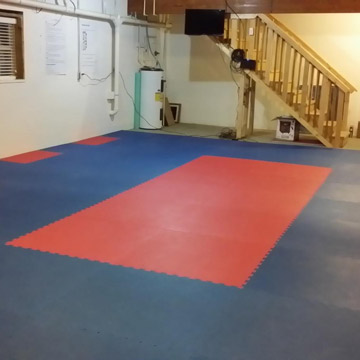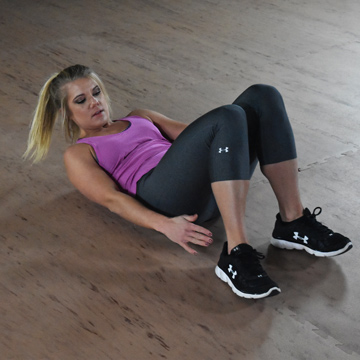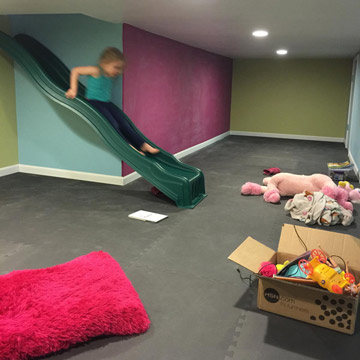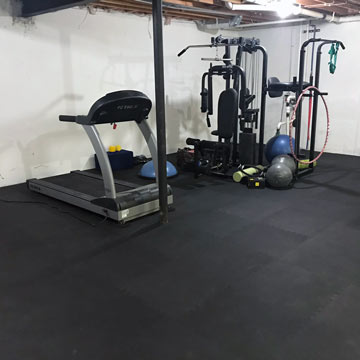 Basement floor tiles and mats have the power to instantly turn a basement into a playroom, home gym, entertainment room, or any other living space.
Such a project may seem like a huge financial investment, but it doesn't have to be. Greatmats offers all of their basement floors at a competitive price, but the following five picks are the cheapest in their respective classes and offer a nice variety of looks and options for uses in basement settings.
Read on to learn more about each of these products.
1. Play Mats Foam Puzzle Tile 4 Pack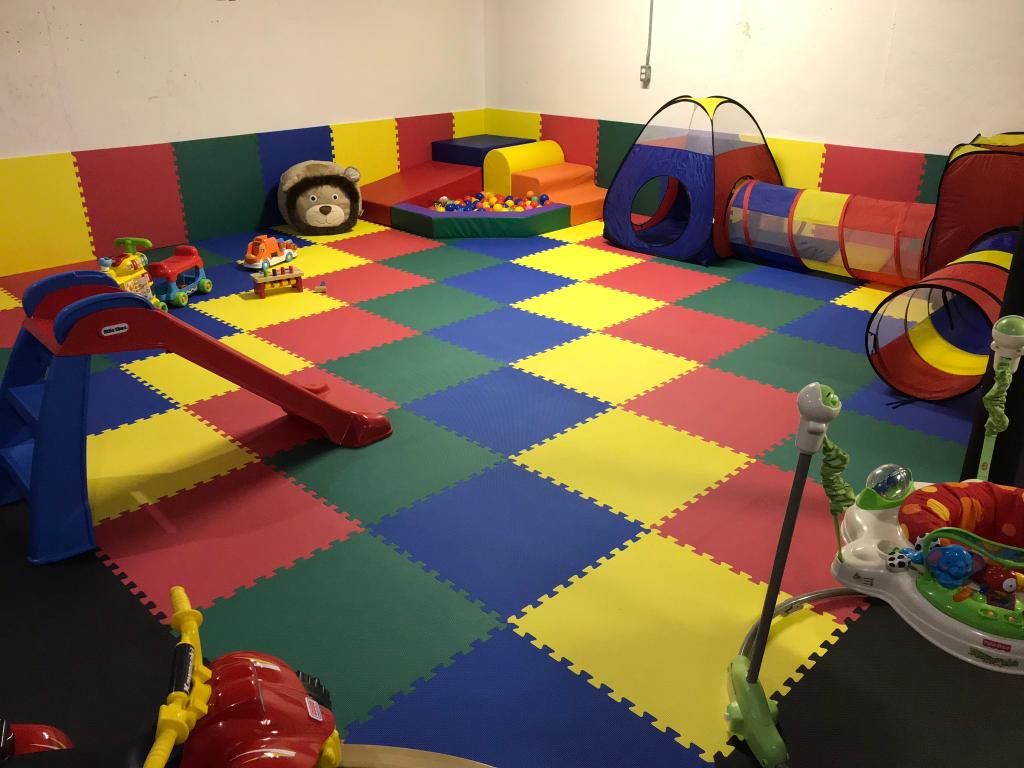 Soften and liven up any hard basement floor with Play Mats Foam Puzzle Tile 4 Pack. Play Mats are an ideal basement flooring option for a play room, kids space or exercise room on a budget. These basement floor tiles are made of scuff-resistant EVA foam that provides a half inch of cushion and comfort underfoot. Foam Puzzle basement floor tiles come in packs of four differently-colored mats: red, yellow, green and blue. Tiles connect via a universal connecting system that makes them simple to install. At less than $2.00 per square foot, you get a real bang for your buck with Play Mats Foam Puzzle Tiles.
Take it from Dawn from Ohio, how reviewed the product: ''We ordered and received about 400 sq. ft. of play mats to cover our hard tile floor. The play area is comfortable and warmer. They look great, and were an awesome value. Our kids love playing in the area too.''
If the color or thickness of these soft tiles don't fit your needs, Greatmats offers a large variety of other
EVA foam basement flooring options
.
2. Rolled Rubber 1/8 Inch Black Pacific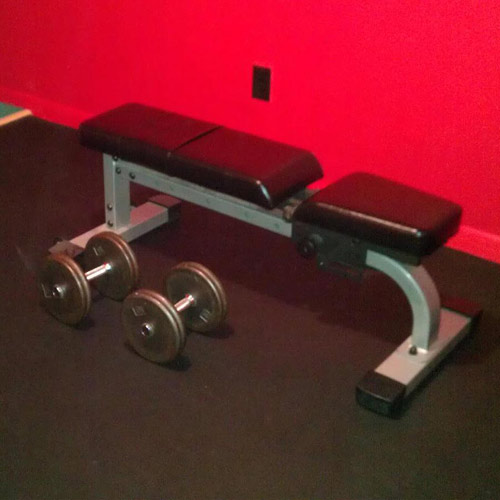 1/8 Inch Black Pacific Rubber Rolls are yet another economical option for a basement floor. These particular rubber rolls are less than $2.00 per square foot and are especially awesome for home gyms, light
weight lifting
areas, and areas of high foot traffic. Rubber is an extremely durable material, and these rolls will last despite serious use. Rolls are easy to clean by sweeping, vacuuming, or damp mopping with a pH neutral cleaner. This tough rubber basement flooring is made in the USA from recycled rubber.
3. Style Smart 18 x 18 Inch Carpet Tile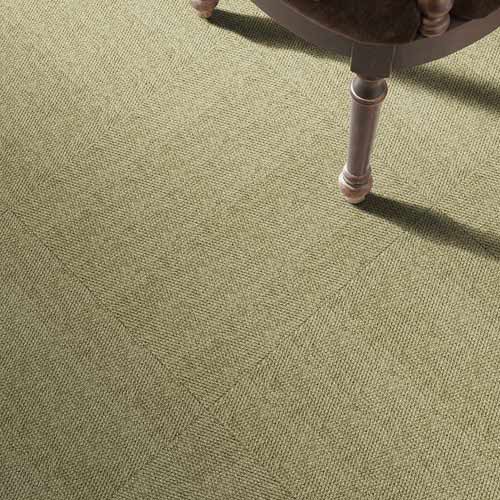 Carpet is a classic and inviting choice for basement entertainment rooms, offices and bedrooms. At only $1.35 per square foot, Style Smart Carpet Tiles are the most affordable way to achieve the look. Style Smart Carpet basement flooring not only makes carpet cheap but easy too. Each carpet tile has a peel-and-stick underside, which makes installation a breeze. Tiles adhere to any dry, clean, hard surface without budging. Carpet fibers are soft and eco-friendly, as they are made from 100% purified, recycled plastic bottles.
4. Foam Tiles Wood Grain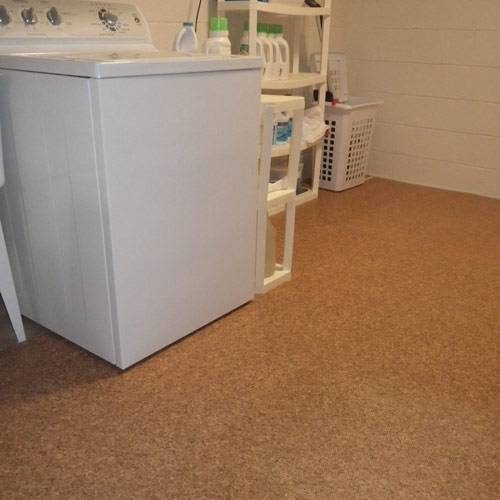 Foam Tiles Wood Grain are a classy alternative to other foam flooring. These tiles present the sleek look of dark wood and light wood. Yet, they have a soft and cushiony feel that can only be achieved with half an inch of EVA foam material. These basement flooring tiles are great for basement areas where aesthetics are just as important as feel. In addition, many basements are susceptible to moisture buildup, so it helps to utilize flooring that can be easily dried out if need be. With foam tiles, picking up and transporting tiles is just as simple as installing them.
Check out what Janet from Virginia has to say about Foam Tiles Wood Grain: ''We originally purchased just enough of these cork patterned foam tiles to form a mat in front of our washer and dryer. We liked them so much we decided to use them as flooring across the entire laundry room. The tiles are attractive, very easy to install and to cut to fit as needed, and they feel wonderful underfoot. They not only provide welcome cushioning, they also insulate the floor so well, it's even comfortable to walk on them in stocking feet, something we would never do on the bare concrete. Visitors and workmen who come down into our basement have all remarked on the floor and asked where we got it. We're very happy to recommend that they contact Greatmats too!''
5. Rubber Flooring Rolls 1/4 Inch Regrind Confetti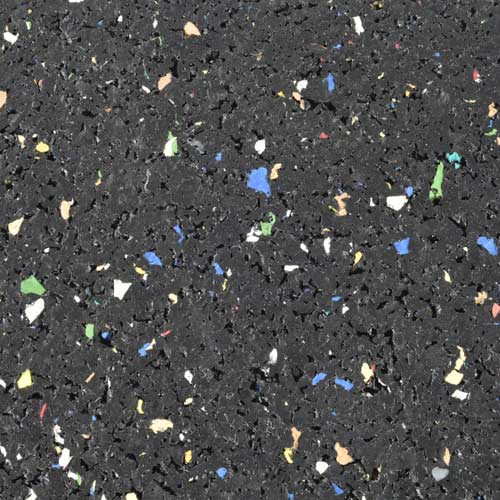 Confetti-speckled rubber is a fun alternative to a classic black rubber roll. Rubber Flooring Rolls 1/4 Inch Regrind Confetti are black with color flecks incorporated into 10% of the material. These rolls have the familiar perks of other Greatmats rubber rolls: they are extremely durable, long lasting and easy to install. Plus, they are an affordable option. Rubber rolls also act as a sound dampener and floor insulation. Regrind Confetti basement flooring are four feet wide and 25 feet long but can be cut to fit into any desired area.
Stephen from Washington had a five-star experience with Rubber Flooring Rolls Regrind Confetti. He wrote, ''I purchased the 1/4 Rubber Flooring Rolls for my personal gym in my lower level. The mats were exactly what I needed. The customer service was very helpful when I called to order, and the shipping was very fast. The floor looks and performs perfectly. I installed 500 sf in about 4 hours with a friend. The installation was relatively easy, and came out perfect. No visible seams, and the mats required no glue, however I did use seam tape to ensure they stayed exactly where I put them. I would certainly order from Greatmats again.''