Rosco Adagio Marley Custom Cut Per LF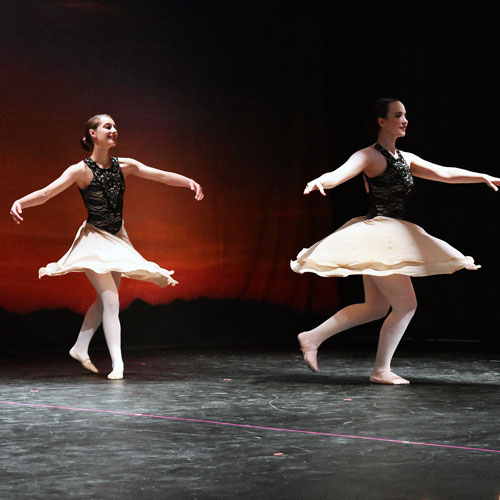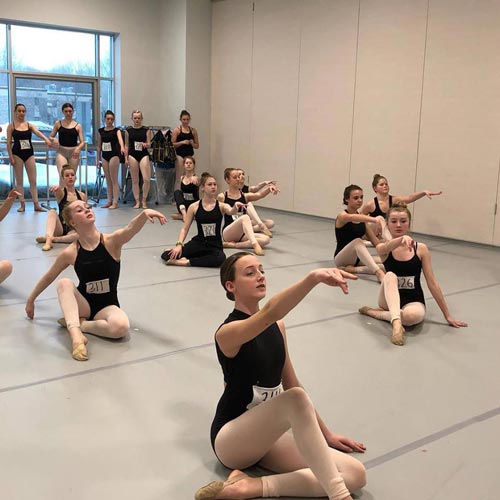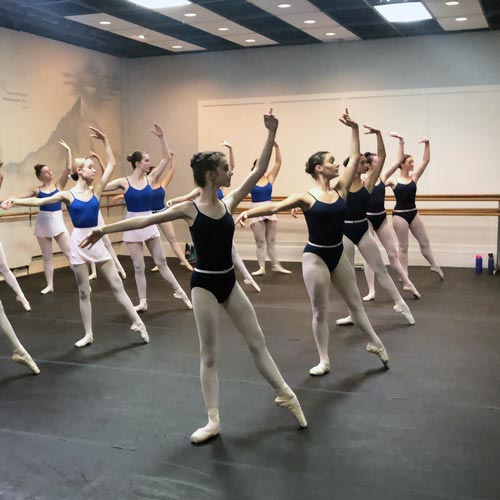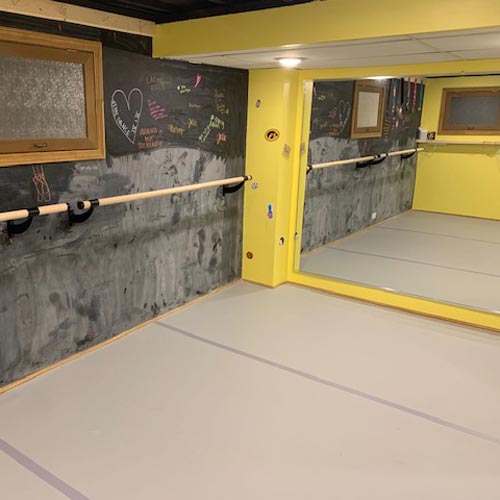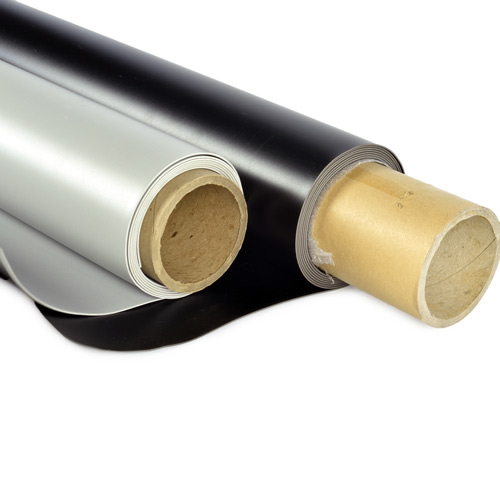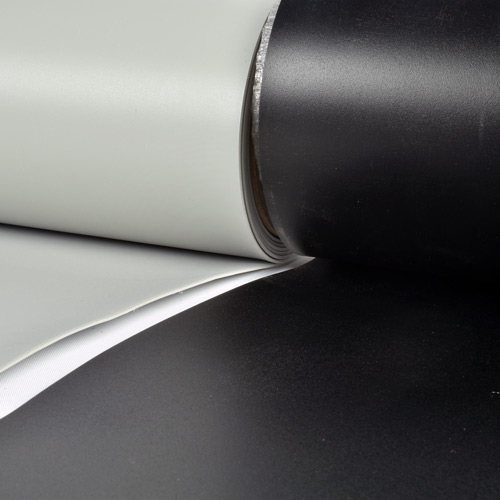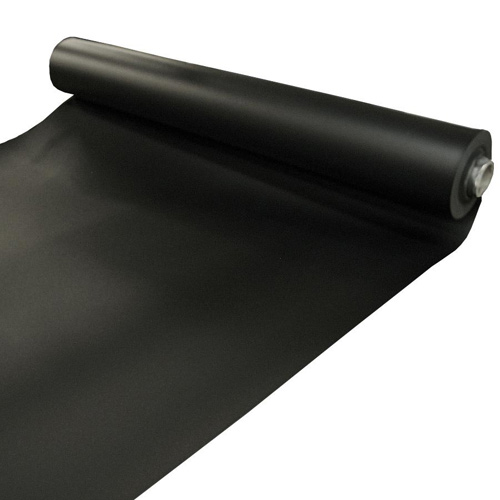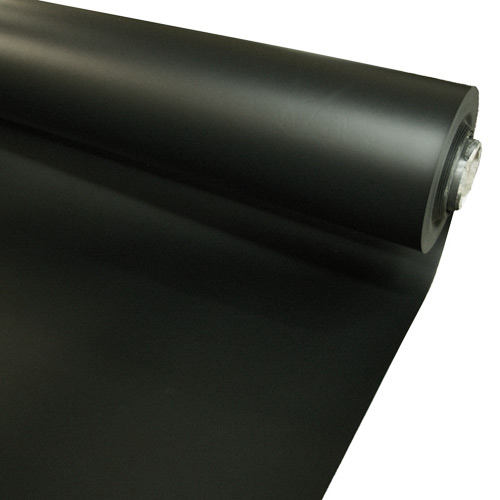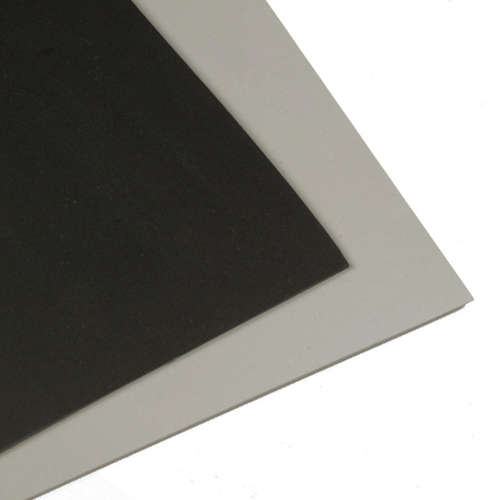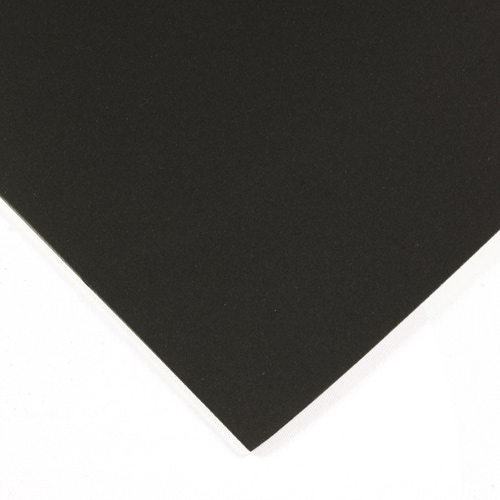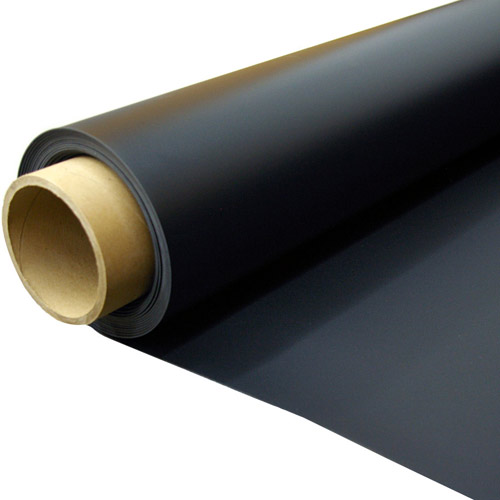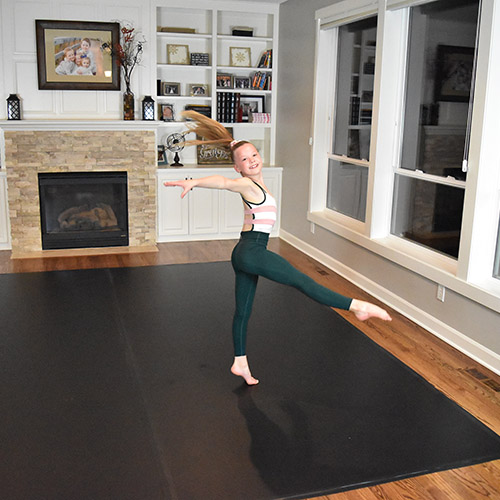 Use for all dance types
Great dance floor for hard and soft shoes
Economical all around all purpose dance floor
$23.40
/linear ft
(You Save 19%)
(43 Reviews )
Ships Out: Estimate 1-3 Working Days
Roll Calculator
Note: Material Width for this Product is 5.25' wide
Rolls are cut to 15 ft minimum
Option 1

Option 2

Custom Roll Length
VIDEOS
TOP FEATURES
Use for all dance types
Great dance floor for hard and soft shoes
Economical all around all purpose dance floor
Custom lengths available from 10 ft to 90 ft long
Perfect slip resistance for professional dance studios
Durable and long lasting
Easy to roll out and install with tape
Use Types
Tap Dance Floors, Ballet Floors, Modern and Jazz Dance Flooring, Irish and Flamenco
Rosco Adagio Dance Floor Cut Lengths, Adagio Marley Studio Flooring
Available in black or gray, the versatile Rosco Adagio Marley Custom Cut Per LF can be used for tap, ballet, modern, jazz, Irish, Flamenco, lyrical, hip hop, drill team, ballroom and barefoot dancing. Adagio is an all purpose dance studio flooring that may be used with both hard and soft shoes.
Made of vinyl, the Rosco Adagio Marley Custom Cut Per LF dance floor has a non-absorbent, non-reflective and non-skid surface that gives tap and ballet dancers the controlled slip they need. This dance studio flooring is made using a manufacturing process that provides a wider, more durable floor that will not delaminate. Dimensionally stable, the Adagio dance studio flooring is perfect for temporary, permanent or semi-permanent installations using either double sided tape or a glue down installation method. We offer Rosco Adagio Marley Custom Cut Lengths in black or gray.

While easy to roll out and install with tape or glue, this marley dance floor requires no special adhesives. Most customers can install Adagio dance studio flooring by themselves, over any hard flat surface including hardwood and concrete.

Please contact customer service for dance subfloor and dance underlayment options when installing a Rosco Adagio dance floor over concrete.
Custom cut lengths of this dance studio flooring are not returnable. Full bolt rolls that have not been unrolled or installed will incur a 20 percent restocking fee.
Rosco Adagio dance studio flooring is designed for durability, quality, and value. It comes with a 5-year limited warranty for the original purchaser, covering manufacturing defects in both material and workmanship. The product is not UV treated.
We stock this marley dance floor in black at our Wisconsin warehouse for quick shipment. Tap shoes with aluminum taps will leave black oxidation marks on vinyl flooring material. This is more noticeable with gray colored marley flooring. For this reason we do not recommend the gray Rosco Adagio dance floor when used for tap dancing. Tap shoes with steel taps will not leave black marks on the dance studio flooring, but all tap shoes will leave some marking on the floor. New black jazz shoes may leave marks on gray dance studio flooring. The first time you use your new floor you may notice shoe marks. Don't panic! This expected and is a sign that the floor is doing its job as scuffs are a result of friction between a shoe and the grip of the floor. When the floor is shiny and new, each scuff is very noticeable. After more use, the scuffs will start to blend into a patina on the floor – just as they do inside dance studios everywhere.
We also offer Rosco Adagio Tour dance flooring, designed to be used as a portable tap dance floor.
Storage
Rolls of Adagio dance floor by Rosco should never be stored in a flat position, as this will cause the rolls to flatten and can cause rippling in the material when unrolled. The dance studio flooring should always be stored in an upright position. Roll the material up tight on a core and tape it closed. Stand it on end for storage.
Contests and Promotions
Like us on Facebook to find out when there is a promotion or sale on this marley dance floor and how you can win Great Prizes from Greatmats!
Maintenance
Always use Rosco floor cleaner to maintain warranty.
Shipping
Cut lengths may ship via ground service or via freight delivery on pallets.
This Product Ships Freight Only.
Please review our shipping disclaimer.
ACCESSORIES
Accessories for ROSCO ADAGIO MARLEY CUSTOM CUT PER LF
ANSWERS
Product Questions:
Q: Can I just put this on top of a hard floor for advanced ballet practice (point, turn, and jump)?
A: Hardwood would be fine. Concrete, not so much. There is no shock absorption in the marley. It is very thin.
Q: Can this floor be laid over tile or does it need a subfloor? My room is 24-28, and I would like it cut to fit with as few seams as possible!
A: It can be laid over tile, but we highly recommend a subfloor to protect bones and joints from the hard tile.
SPECIFICATIONS
| | |
| --- | --- |
| SKU# | R300CutAdagio |
| In Stock | Yes |
| Product Type | Roll |
| Material Type | Vinyl |
| Product Edging | Straight |
| Thickness | 1.5 mm |
| Width | 5.25 feet |
| Length | 1.00 feet |
| SF per Item | 5.30 |
| Weight | 2.70 lbs |
| Packaging | Shrink Wrapped on Pallets |
| Number of Pieces per Package Type | 50 |
| Non Absorbent | Yes |
| Special Adhesives | No |
| Interlock Loss | 0.00 feet |
| Material Hardness | Shore A 92 |
| Interlocking Connections | No |
| Made In | EU |
| Surface Finish | Smooth flat |
| Surface Design | Solid color |
| Installation Method | Tape down or glue down |
| UV Treated | No |
| Reversible | No |
| Border Strips Included | No |
| Manufacturer Warranty | 5 year limited |
HOW TO'S
RELATED PRODUCTS
RELATED BLOGS
Customer Reviews
4.5 out of 5
43 star ratings
Customer Rating:
01/13/2021
I want to thank you for the great quality products I purchased and recently installed for our basement dance room! My daughter is really loving the space we have created especially while still doing virtual dance classes. I installed the Sports Plus Designer Foam Tile with 2 rolls 20 foot by 5 foot each of the Rosco Adagio Marley. We couldn't be happier!
Customer Rating:
02/22/2019
I ordered Rosco Adagio Marley and we LOVE IT! We are in the process of getting our second room built with all dance floor products from Greatmats. Great customer service!
Customer Rating:
11/05/2022
Marley is a great addition to my home dance studio. I have the max tile raised floor, but found it to be a bit slippery for dancing. I used it for 2+ years like that, so it wasn't terrible. But I wanted to upgrade the area, so I added the marley. I'm not disappointed. The marley has a great sound, was easy to install and arrived quickly. Though I ordered a specific size, they sent me more marley than ordered, so I did need to cut it to size.
Customer Rating:
07/11/2022
I had a customer looking for a sprung dance floor. I found Greatmats on the internet and called them for assistance. Angie, my service rep was extremely helpful in helping me to narrow down my choices and explain the product installation. She even provided me with an accurate count of panels and Adagio flooring layout. I would highly recommend Greatmats for their product selection and very competent and accessible service reps. Everything from selection, ordering, communication, delivery and support was textbook. I couldn't be happier with the process.

We settled on a Roscoe sprung floor with a Marley Adagio surface. I choose the Subfloor DYI floor panels and opted for 4x8 sheets of mdf to complete the install because the floor was going to be a permanent installation. The 3.5'x3.5' Subfloor was incredibly easy to install and the template for foam circle placement made it simple and fast. Using 4x8 sheets was more economical than using the more mobile full panel method. This also allowed me to securely screw the 4x8 sheets to the DYI panels. I also lightly sanded all the joints. Filling the screw holes and sanding them was a bit time consuming, but well worth it so the screw holes would not telegraph through the Adagio surface. (super important where looks are as important as function) It made for a completely flat surface with no joint lippage. Taping the joints was easily achieved with 2 installers.
Customer Rating:
06/02/2022
The Marley floor looks great and came right on time! I'll definitely use Angie and greatmats from now on in the future.
Customer Rating:
12/18/2021
This is a great product, perfect for our in-home dance space.
Customer Rating:
11/30/2021
I love all of my acro mats from Great Mats! Extremely durable and very reasonably priced. Such a good investment for my dance studio!
Customer Rating:
03/29/2021
Two important topics to take into consideration, which the seller should inform to all the new customers:

- In the package should be included a clear advice to transport/store in vertical. No signal for transport (arrow, keep in vertical signals, etc.)
- Include as well a clear instructions how to transport and how to store before installation, - -stand up-, in vertical as well before taking it out the boxes

Otherwise, the wrinkles will be produced for its own weight, sure.

By lucky the installation was done in area under sunlight and it helps to remove them. Currently remains two of them, but they don't affect to the final result

Anyway the product is perfect for dancing (ballet & contemporary dance)
JAIME
Rochester Hills, MI
Customer Rating:
02/11/2021
Purchased the 3 layer ballet dance flooring for my daughters. Installation was as expected for custom flooring (did myself). Wonderful experience from top to bottom. Love the quality and feel. My 2 dancers love it as well. Cheers!
Customer Rating:
09/19/2020
We loved the floor and my daughter is dancing along with it
Customer Rating:
07/12/2020
The mat works, tapes down well. Dancer is satisfied with it. The only complaint is that the cut of the product is not precise. For home studio installations, this complicates matters.
Customer Rating:
05/05/2020
The floor is great! This Marley is a game changer for my quarantine dance life that must go on.
Customer Rating:
04/29/2020
It is nice to have a spot that the kids can dedicate just to dance. It is nice because they sell it by the linear foot so you can get the right size.
Customer Rating:
03/03/2020
Thank you so much for all of your expertise and walk through info it was very much appreciated
Customer Rating:
05/10/2019
I ordered 3 rolls of custom-cut Rosco Adagio Marley which was very easy to install and even cut the entire 24' length to fit perfectly to the size of our in-home dance studio. I'm very happy with the product, price, and service provided by GreatMats.
Customer Rating:
01/06/2019
Overall, I give this product good marks. I did find it somewhat difficult to determine our needs based on the information available on the website. I couldn't tell for sure what kind of surface or subfloor was right for us, and in the end, right before I was all set to buy a 10'X10' package deal of dense foam and Marley, I ended up just calling the customer service line for advice because I just wasn't sure, and I wanted 12'X12', not 10'X10'.

Long story, sorry, but in the end, I was convinced that I needed to be upsold to a product that was 3X more expensive than the original package I was looking at. I don't have buyers remorse, but it was a shock. And I feel the experience would have been better if they just had a package put together on the website for any and all situations. Like, "Concrete floor, all styles of dance plus Pointe - this is your best option, and here is a 10'X10' package... here is a 15'X10' package," etc...

Also, we were shipped foam flooring, tiles, and Marley with tape, but no instructions on how it all goes together. You'd think it would be self evident, but we had to figure out on our own which side of the foam goes up, and we had no idea that we would have to cut foam pieces in order to configure then subfloor.
Customer Rating:
08/25/2018
I have used the product before. Easy to work with. Customer service is great and timely delivery.
Customer Rating:
01/18/2018
Greatmats was so helpful. I got the product that I wanted and the service that I wanted. The ballet barres and the floor just brought a new look to our facility.''
Customer Rating:
01/18/2018
I was looking for a floor that was really durable and would stand up to an abrasive type of activity. It was very easy to install. It just laid down, and we got it installed very quickly. We opened our studio after two weeks of prepping the space, and it has really held up.
This floor is wonderful, where we can do our movements and not have fear of falling.
Michael
TAYLORS FALLS, MN
Customer Rating:
08/05/2017
The mat itself is great. Not the biggest fan of the tape used for install. Its just giant electrical tape and if stretched too much it will peel up.
Customer Rating:
04/13/2017
The tape continues rips very easily. Disappointed with the durability.