Basement Playroom Flooring Features - Best Playmats for Kids
By Brett Hart Created: June, 2017 - Modified: October, 2023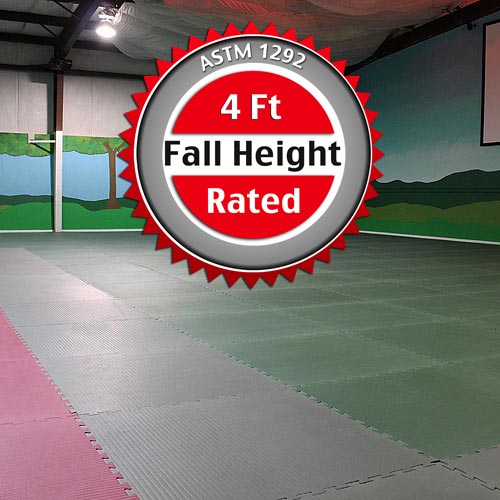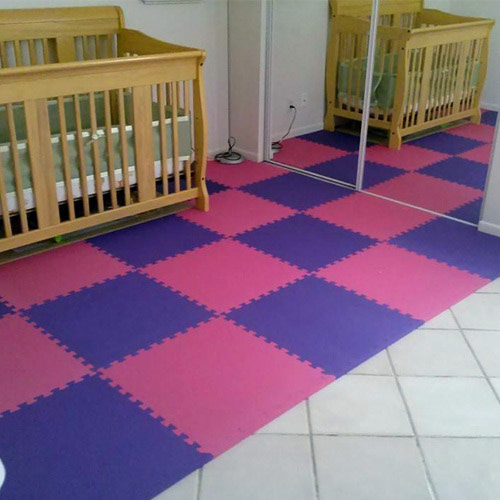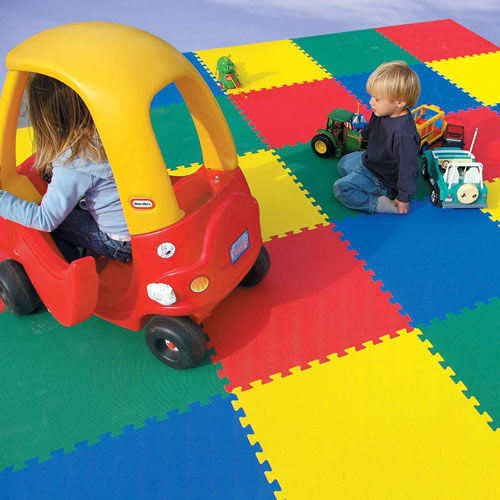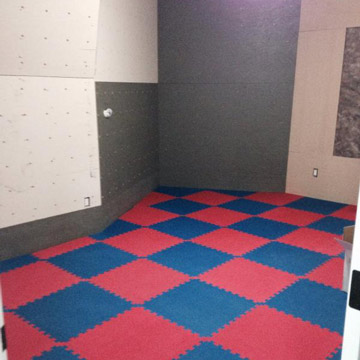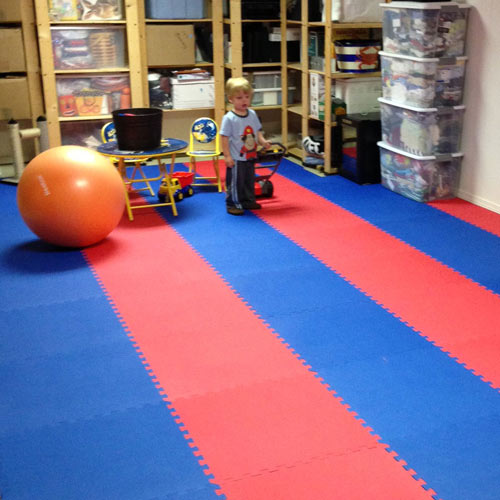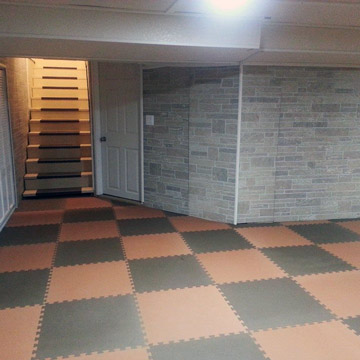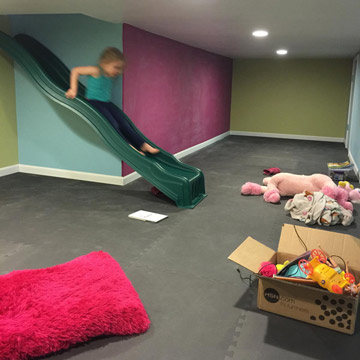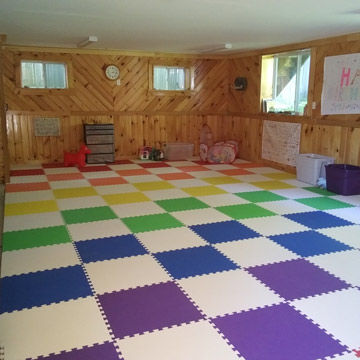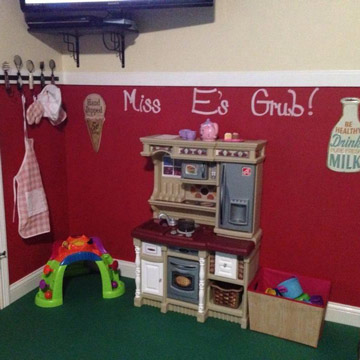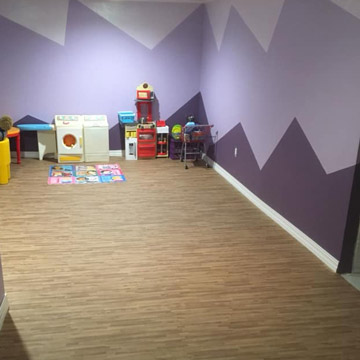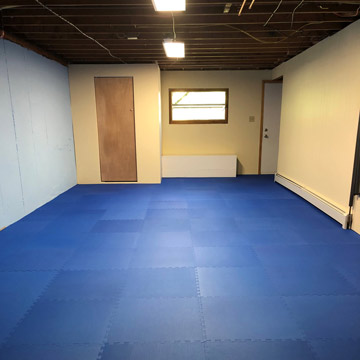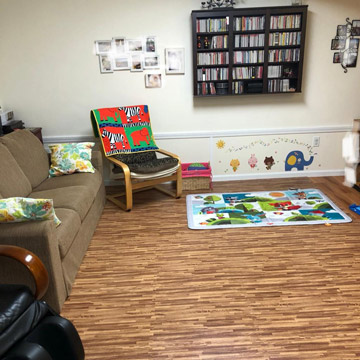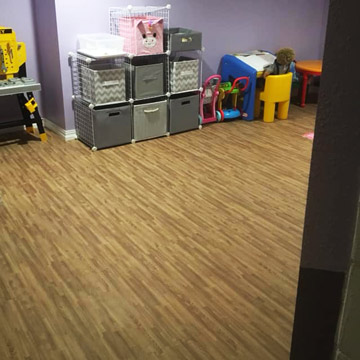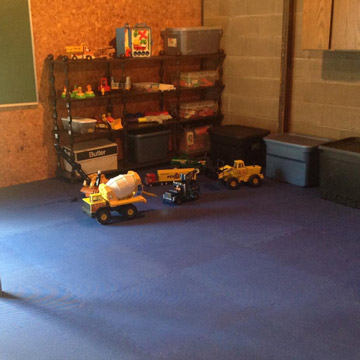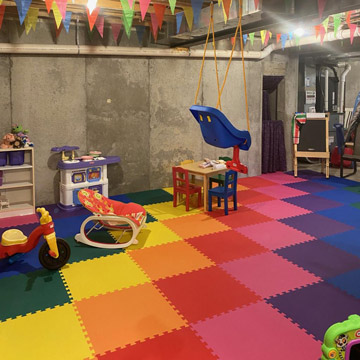 When designing a play area for children, safety is of the utmost importance - but you can't forget about color and design.
In many cases, families will choose to put the children's playrooms in the basement. Basements are generally off the beaten path of your living space, which keeps randomly strewn toys, glue sticks, and art projects out from underfoot in most circumstances. It also serves as a way to buffer the noise as running and jumping on upper levels of the home can shake, rattle and roll the whole house. Kids' music, movies, and television - while they can be helpful to their learning development and entertainment - can be too much for some family members to take. So keeping this youthful paradise tucked in less used areas makes complete sense for the safety and sanity of your family.
The problem with basements is they can be dark, dingy, cold, and generally uninviting. That's where foam interlocking mats come into play. They can add color and life to your basement play area.
1. Safety and Fall Protection
Foam puzzle mats soften hard basement floors and can add protection against the inevitable face plant. Generally, the thicker the foam, the more fall protection it will offer, but keep in mind not all foams feature the same hardness. EVA foam tiles typically are offered in thicknesses ranging from 1/2 inch to 1 5/8 inch. Greatmats Foam Indoor Playground Tiles are ASTM rated for critical fall heights of up to 4 feet. For extra protection, some people have been known to run foam tiles up the walls of their playrooms to create a ''soft room.'' This is a common practice in areas where kids tend to do a lot of wrestling and roughhousing.
2. Playmat Surface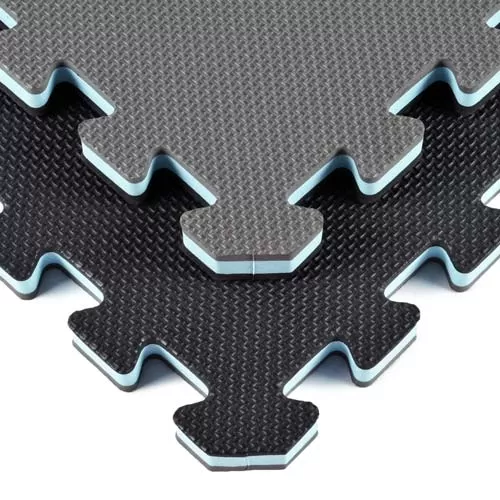 Foam basement playroom flooring can come with various forms of surface textures, including thatch, tatami-style, smooth, and leather. Some surfaces are designed for barefoot use while others are built to resist scuffing from shoes or boots. Greatmats offers products that offer a no-burn tatami-style surface which will prevent floor burns. These tiles are constructed of the same materials and in the same manner as professional martial arts mats.
It also offers interlocking foam play mats that feature a scuff-resistant thatch surface. This is especially important if kids will be playing with shoes or boots on. The thatch surface adds both durability and slip resistance to your playroom floor.
3. Thermal and Sound Insulation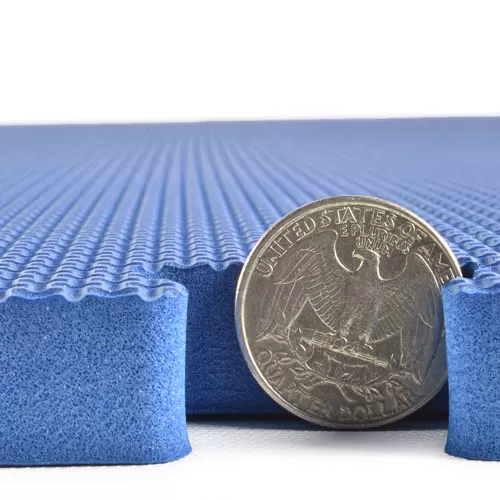 Closed-cell EVA foam material also offers thermal insulation, meaning those cold concrete floors will be converted into a warm, temperature-steady foundation for learning and large motor skill development. This style of flooring will also serve to absorb much of the sound, helping prevent the noise from radiating throughout your home.
4. Kids Flooring Colors and Patterns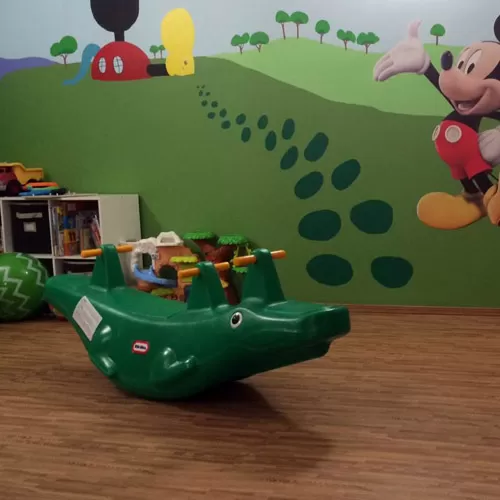 The bright color options of puzzle play mats serve to stimulate brain activity and creativity. Parents and children alike can create color patterns or designs in their flooring as the giant puzzle pieces can be easily installed, removed, and re-laid. Puzzle tiles are lightweight, and there is no need for adhesives during the installation process. Some tiles are offered in up to
15 puzzle mat colors
and most EVA foam tiles are reversible.
Should you desire a more traditional home flooring look, you can find options like Greatmats' Wood Grain Reversible Foam tiles that will give you the look of wood, but the feel of foam. If your playroom serves multiple purposes, you can simply flip the play mats to fit the usage. Keep the wood grain side up when entertaining guests and flip to the tan thatch surfaced side for everyday use.
5. Mat Sizes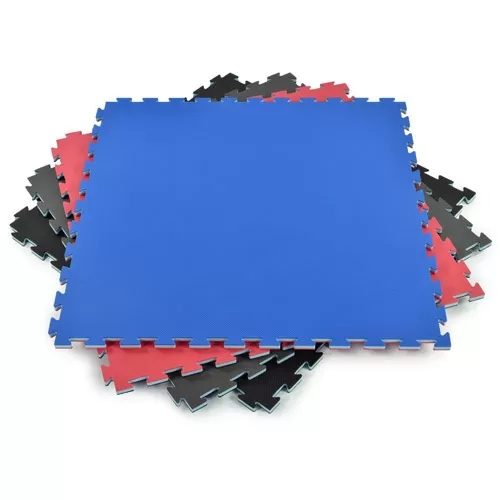 While home interlocking foam mats are offered in 2x2-foot squares, you can also find foam tile mats that are as large as 1x1 meter. The large mats have options as thin as 20mm (0.79 inches) and as thick as 1.5 inches. The 2x2 foot mats have more options of thicknesses on the thinner end, giving a range of 3/8 inch to 1.5 inches.
6. Cleaning Playroom Flooring
EVA Foam Mats are waterproof and many are stain resistant, making it
easy to clean foam mats
up spill and tracked-in dirt and mud. Simply sweep with a broom, vacuum without a power head (power bristles can damage the foam), or use a damp mop to clean. Keep in mind, you won't want to soak your floor when cleaning because water can slip between the seams and become trapped.
If moisture is commonly present in your basement, you'll want to periodically pull up your tiles and allow any trapped moisture to dry before relaying the cushioned flooring.
7. Playroom Floor Pricing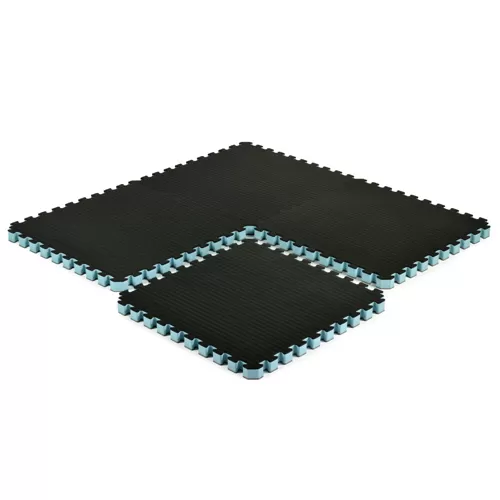 EVA Foam is a relatively inexpensive material. You can find basement play area flooring solutions for as low as about 1 dollar per square foot. High-end foam puzzle mats run around 3 dollars per square foot.
Caution
Beware that sharp objects can puncture this form of flooring and heavy objects and furniture will cause indents in foam floors.
In most cases, indents will heal themselves in the same amount of time it took for them to form, but if heavy furniture is left on the foam tiles for long periods of time, indents may become permanent.