What Basement Flooring Is Suitable For Going Over A Floor Drain?
By Paige Cerulli Created: September, 2021 - Modified: August, 2022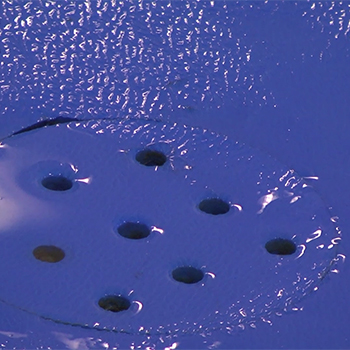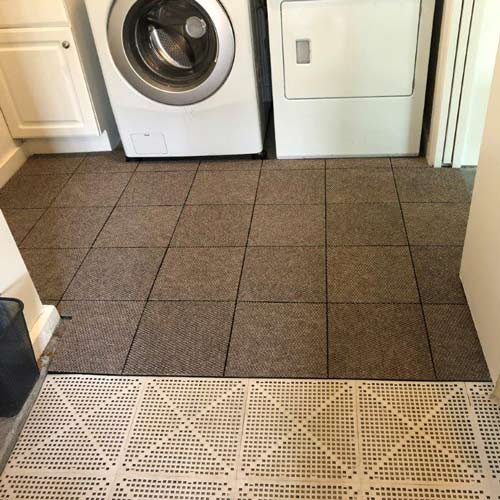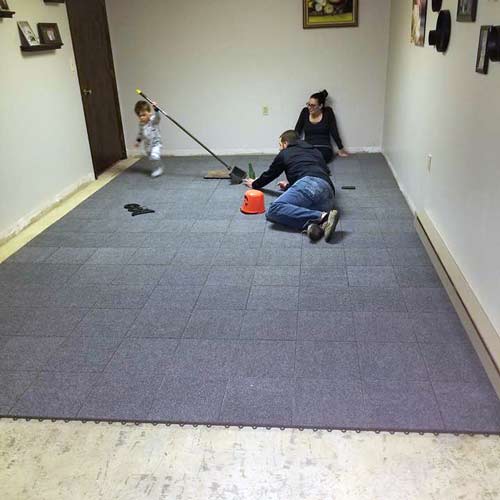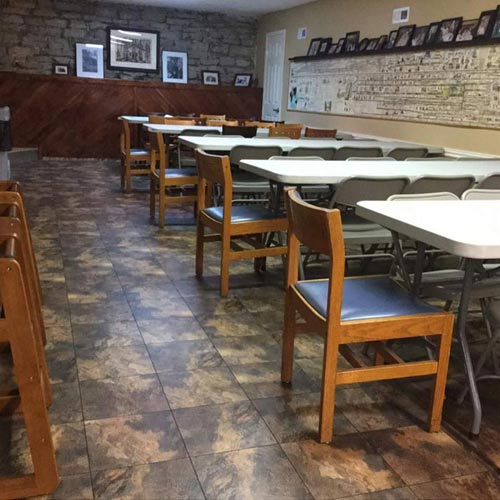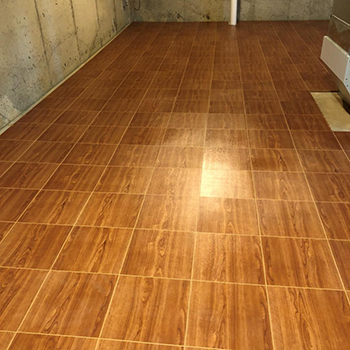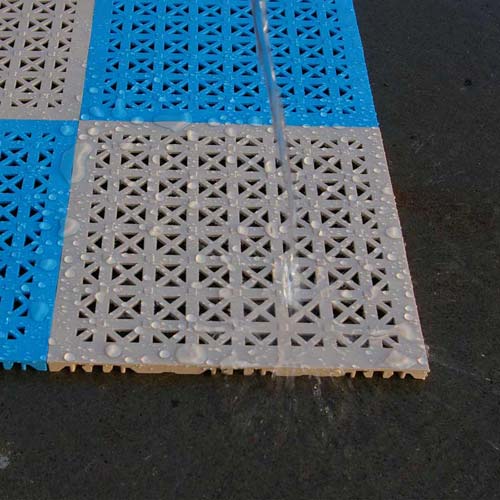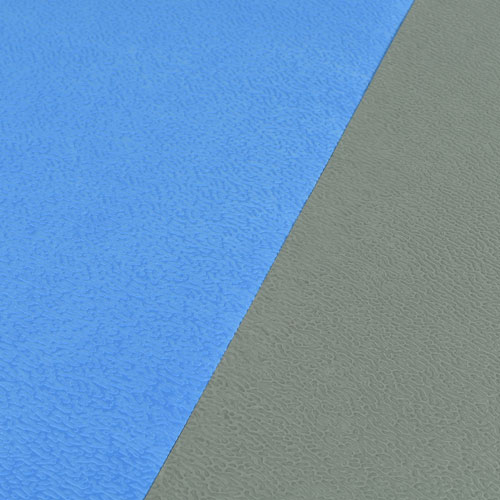 Your ideal basement flooring needs to be easy to install, waterproof, and aesthetically pleasing and comfortable. But if you're going to be installing flooring over a basement floor drain, then choosing the right product gets a little trickier.
Types of Basement Flooring Suitable for Going Over a Floor Drain
When you're installing basement flooring and you have a drain present, you have two options. You can cut the flooring and leave the drain exposed, or you can install flooring over the basement floor drain.
Both options can work. Many of our modular tiles are easily cut, and you can trim them to leave the drain exposed. It's not always the most aesthetically pleasing option, but if you have your heart set on a particular flooring product, this option could work.
An often better solution is to choose a flooring product that you can safely install right over the floor drain without affecting its operation or requiring you to plug the drain. You can choose a type of flooring that's perforated, which will let water still run through to the drain.
Using flooring in this way can have several advantages. You can cover the drain and even hide it, so the whole floor remains usable.
If the drain should ever become clogged, then using a modular flooring can allow you to access the drain and pipe as needed. This is also helpful if you need to empty the drain trap.
At Greatmats, we offer a variety of flooring options that are suitable to go over a floor drain. These flooring products are ideal replacement options for your old flooring, and can have your basement looking revitalized while being functional, too.
StayLock Tile Perforated Colors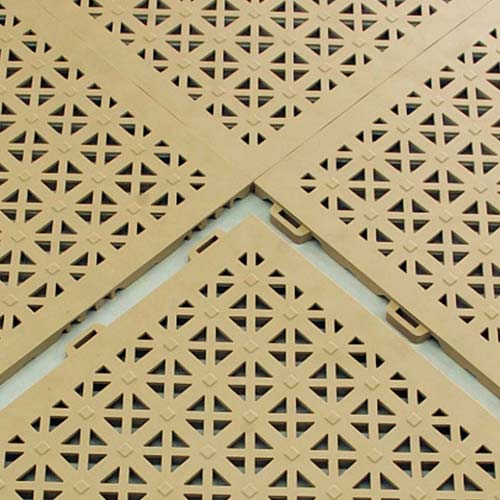 The StayLock Perforated tile is waterproof and resistant to oils and acids, making it a great choice for your basement. It features a non-slip and fast-draining surface, and its perforations let water drain quickly through the tile and into your basement drain.
Thanks to its active connector system, the tile allows for an easy DIY installation, and the connections won't show once the tiles are secured. This makes for a seamless appearance, and with multiple colors to choose from, you can pick the option that will look best in your basement.
These tiles also feature an ASTM fall height rating at 20 inches, meaning they can help to absorb the shock of a fall and reduce potential injuries.
SoftFlex Floor Tile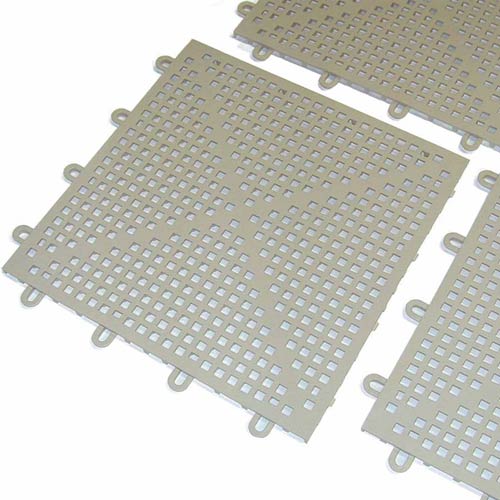 Our SoftFlex Floor Tiles are highly comfortable underfoot and are ideal for use in a basement and over a drain. They're perforated and waterproof, and their non-slip surface texture makes them a safe choice.
These tiles are made with a soft PVC, and they offer anti-fatigue benefits and enhanced comfort. You can choose from a variety of color options for the look that's best for your basement.
Designed for indoor use only, these tiles are antimicrobial, perfect for making your basement a healthy environment. They can be easily installed without any adhesive, so you can also remove them if you need to access the drain in the future.
Carpet Tiles Modular Squares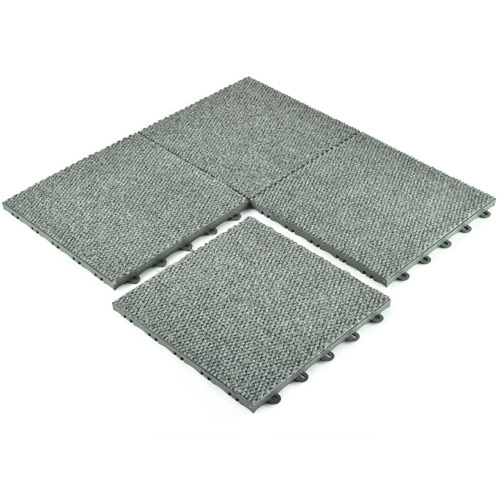 WIth the Carpet Tiles Modular Squares, you can get the look and feel of carpet while still being suitable for areas exposed to water. These tiles won't absorb water, and their raised base lets water drain and air circulate freely beneath them.
These tiles are soft yet durable, and they're made from recycled content, so you can feel good about making an eco-friendly choice. They also help to buffer against the subfloor's cold, making them an ideal and popular choice for use in basements.
The tiles feature a click-together interlocking system that makes for an easy DIY installation. You can remove them as needed and can choose from two neutral color options that are highly versatile.
This tile has a solid surface and is not designed to allow water to flow through the tiles, simply under it.
Max Tile Raised Floor Tile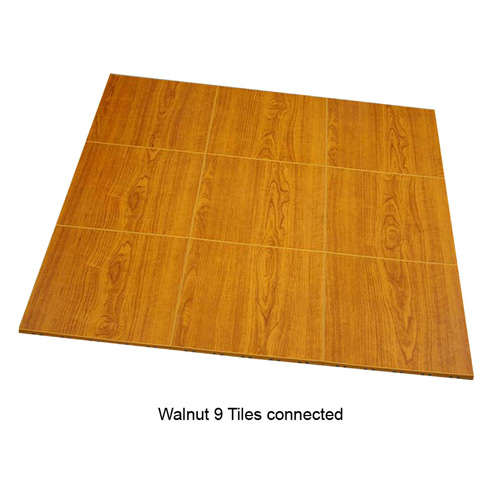 The Max Tile Raised Floor Tile gives you the look of a genuine hardwood floor without the complicated maintenance and high price point. These tiles are available in six beautiful hardwood finishes, so you can choose the exact look that you want to bring to your basement.
The tiles are made of high-quality waterproof materials, making them suitable for home and commercial use. Their wear layer is backed by an impressive 15-year warranty when installed in a home residence.
These modular floor tiles create a versatile raised flooring surface. They feature durable snap together hook and loop closures that create a secure connection and make for an easy DIY installation. Ramped border edging is also available to complete your basement flooring project.
This too, is a product designed to allow for drainage beneath the floor but not through the surface.