Looking for Rubber Floor Tiles that Look Like Wood? It may be foam.
By Paige Cerulli Created: January, 2018 - Modified: June, 2023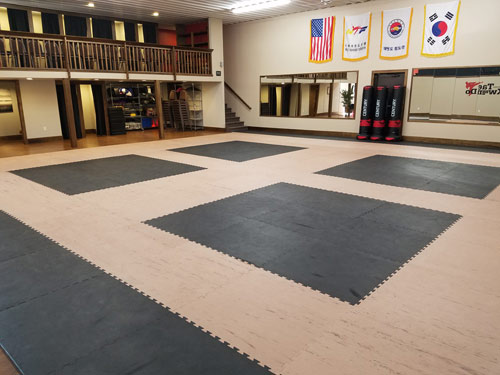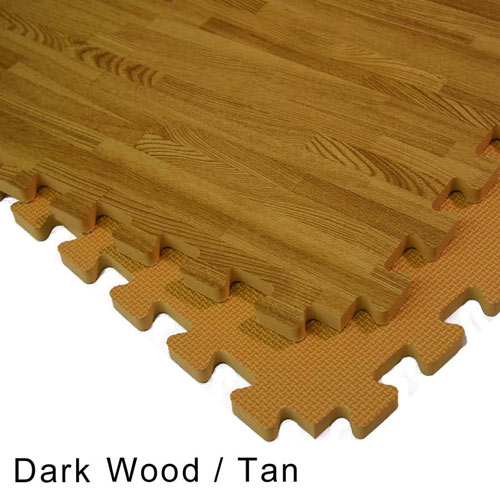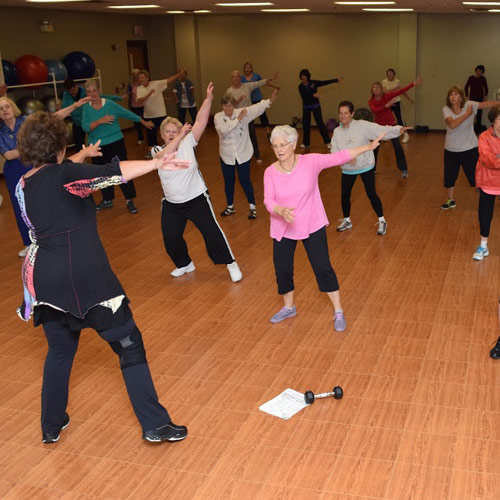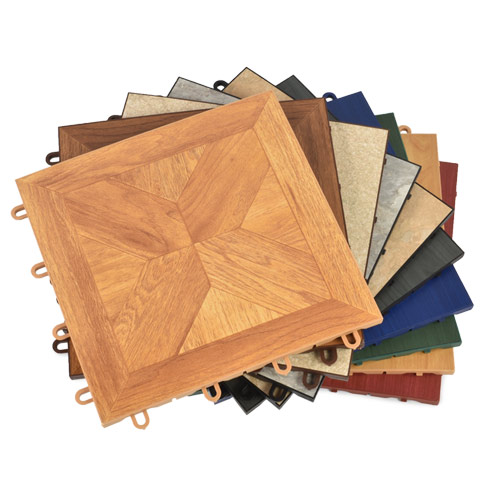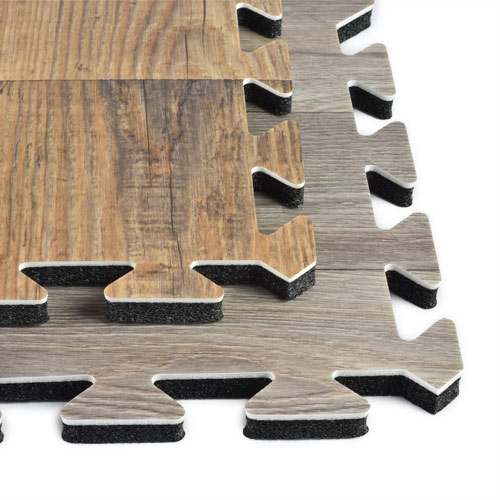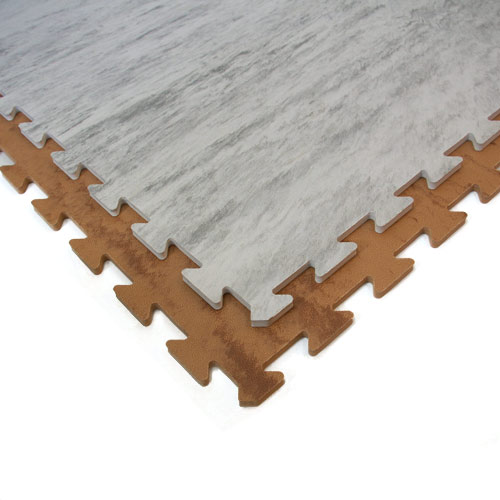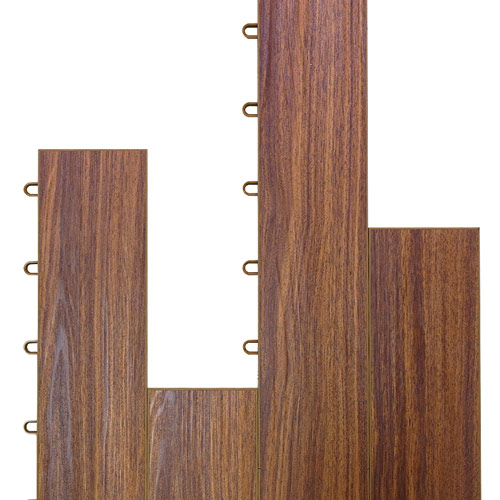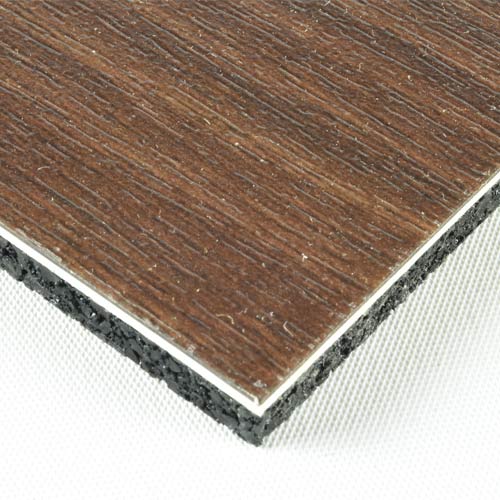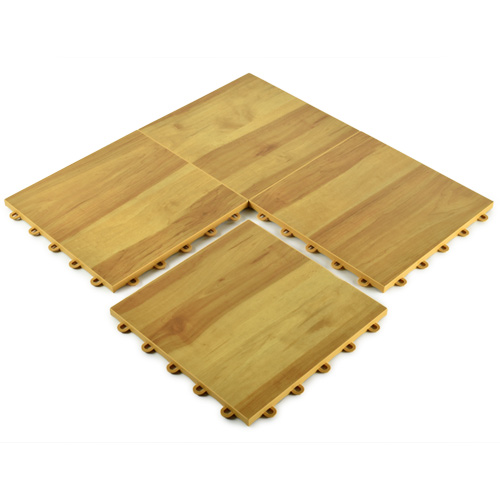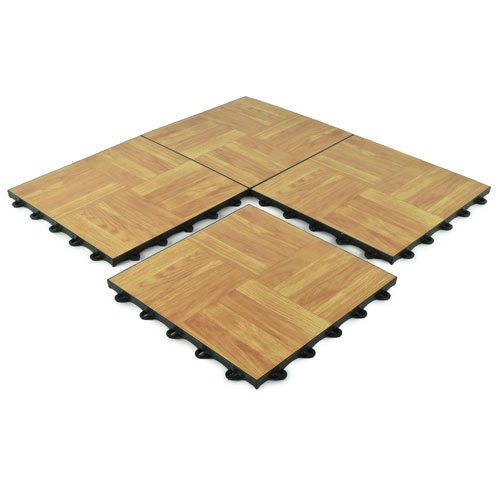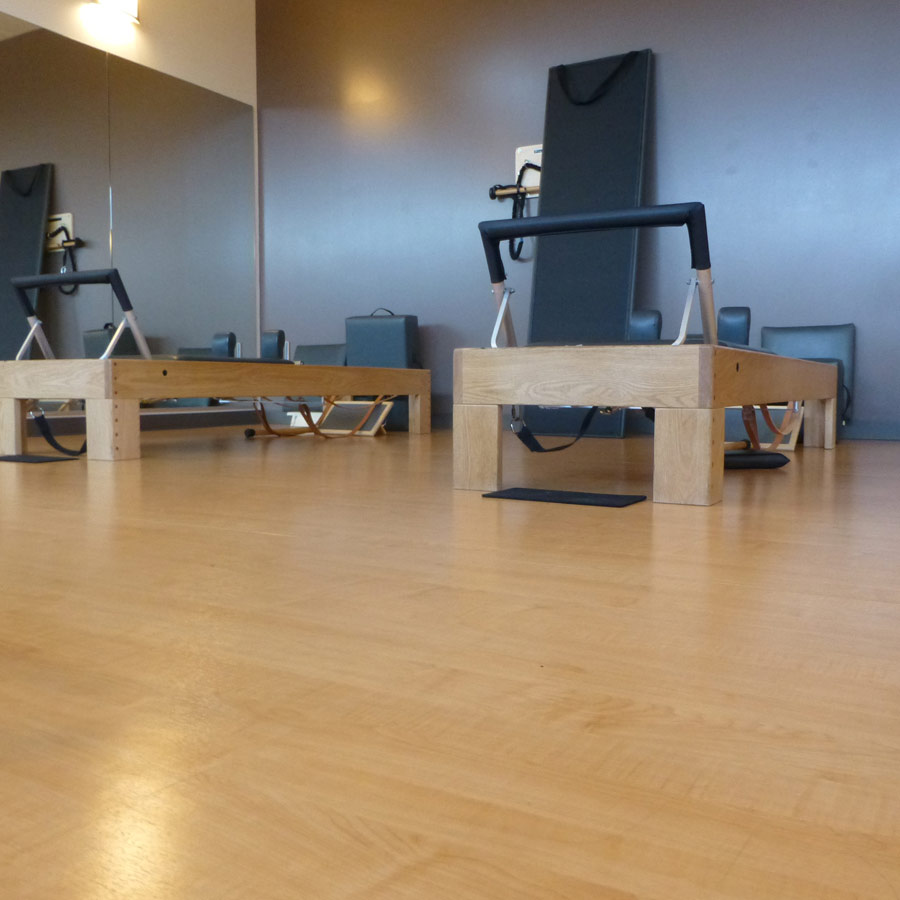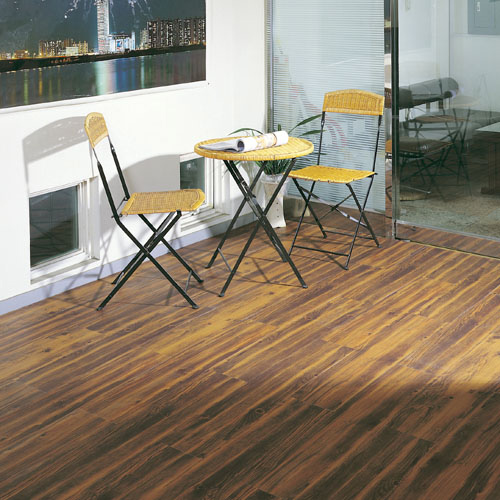 Wooden floors have become the standard in luxury flooring. They're beautiful, available in many different shades and styles, and can be the perfect finishing touch on a home, ballroom, or other space. But wooden floors aren't without their disadvantages. That's why Greatmats stocks a variety of natural looking alternatives, so you can get the look of wooden floors without the downsides.
The Downsides to Wooden Floors
Wooden floors aren't without their downsides. Consider the following factors:
Cost: Installing wooden floors can be cost-prohibitive. These floors simply may not be within your budget. You'll also need to account for the cost of professional installation in most cases.


Durability: Wooden floors aren't the most durable flooring surface. It can be irreversibly damaged by water, and everyday traffic will eventually wear the flooring so much that it will need to be refinishing. Refinishing is an expensive process, driving up the cost of your floor's maintenance. This is an important consideration if you're purchasing wood floors for a commercial application where they'll see high amounts of traffic.


Cold: When you get out of bed early on a winter morning, you'll quickly discover that wood floors can get cold - really cold. They're not the most inviting surface for homes, unless you plan on instantly slipping into your slippers.


Hardness: Wood floors are unforgiving if you or someone in your home slips or falls. This is an important consideration if you have young children in your home.


Limited versatility: Because wood floors can be destroyed by moisture, you're limited in terms of where you can use wood flooring. For instance, you can't install wooden flooring in basements or other areas where moisture may be an issue, and will need to choose an alternative flooring for these spaces.
Looking for an alternative? Don't worry, we have plenty of options for you.
Natural Looking Alternatives to Wooden Floors
There are many natural looking alternatives that still give you the
appearance of a wood floor
, but at a more affordable cost and with more practical feature. Consider these options for your next flooring project.
Foam Tiles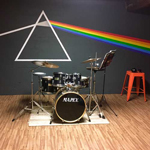 Far more comfortable and forgiving than wooden flooring, foam tiles are often confused with
rubber floor tiles that look like wood
and are available in finishes that closely resemble genuine wood floor. These woodgrain foam tiles offer many advantages over traditional wood. The 2x2 foot interlocking tiles are incredibly easy to install, so there's no need to hire a professional. They're also far more affordable than wood floors and rubber floor tiles that look like wood.
Woodgrain foam tiles create a cushioned floor that also serves as an insulated woodgrain flooring. They'll help to prevent the cold of a concrete subfloor from traveling up through your flooring much better than rubber floor tiles that look like wood. And if a child slips and falls, woodgrain foam tiles help to minimize injury.
Our
Wood Grain Reversible Foam Floor tiles
are popular woodgrain foam tiles. These tiles are both waterproof and non absorbent, and the fact that the tiles are double-sided means you can get maximum use out of them. These affordable tiles are lead and latex free, and each tile includes two border strips so you can perform an island installation with clean, finished edges. Choose from three beautiful woodgrain patterns to get the exact look that you want.
Martial Arts Karate Mats
also come in a woodgrain design. These high density EVA foam mats are highly durable, yet are easily portable. Each 1x1 meter interlocking mat includes 4 border strips for a finished island installation, and the tiles are great for karate studio floors, as well as for basements and home practice spaces. They're a great option if you're looking for a more cushioned woodgrain floor than rubber floor tiles that look like wood.
Modular Wood Look Floor Tiles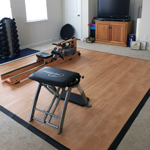 Modular tiles offer excellent versatility, while still looking quite similar to wood flooring. These wooden look floor options can be used almost anywhere. Most modular tiles can be dry laid on top of a flat surface, and they lock together for a secure, unified surface. If you need to remove them, though, you can, and they're conveniently sized to be easily portable.
These wooden look floor options are an ideal solution for use in areas where moisture may prevent the use of a traditional wooden floor. Many modular tiles have a raised base, which means that water and air can freely circulate beneath the tile. This promotes faster drying, which helps to prevent the growth of mold and mildew.
Our
Max Tile Raised Floor Tile
is another popular option. These tiles have a durable top commercial grade vinyl surface for superior durability. They also have the raised base, so they're suitable for areas where moisture may be an issue. Backed by a five-year warranty, this woodgrain waterproof flooring is available in a variety of wood finishes.
Basketball Court Tiles
are raised tiles that are easy to install. These durable tiles require minimal maintenance. Their raised base allows for underside air and water flow, and there's no adhesive required for installation.
You'll also want to consider the Burke Luxury Vinyl Rustic Woodgrain tiles. These luxury vinyl tiles are truly designed to put in a top performance. They are equipped with a 6 mil wear layer for superior durability and low maintenance. But more importantly, these tiles are equipped with Nano-Silver anti-bacterial technology. This new germ-killing technology can make your home or facility safer from bacteria and viruses. Extremely small particles of metallic silver are added to the tiles to help kill off these threats, making your flooring safer and healthier.
Backed by a 10 year residential limited warranty, these tiles can be glued down for a long-lasting flooring. Choose from 5 beautiful woodgrain finishes to add a luxurious look to any room in your home. This flooring is also available with a thicker 12 mil wear layer for commercial applications.
Vinyl Padded Rolls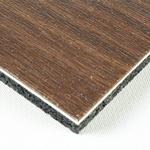 If you're looking for a cushioned woodgrain floor, our vinyl padded rolls may be the perfect solution. Rather than working with individual rubber floor tiles that look like wood, these rolls cover a much larger area with minimal seams. They make for a cushioned woodgrain floor that is comfortable, sound, and shock absorbent.
Our
Athletic Vinyl Padded Roll
is a top-quality alternative to hardwood floors and with the same benefits of rubber floor tiles that look like wood. This roll features a synthetic wood-grain surface that is fusion bonded to a 5mm base layer of rubber for superior durability and performance. The flooring looks just like real wood, but it's more durable and easy to clean. Additionally, the flooring is quiet underfoot, much like rubber floor tiles that look like wood.
This cushioned woodgrain floor features a protective layer to ensure that your flooring looks great for years to come. The heat-welded installation makes for a seamless surface that looks like wood but performs like rubber.
The
Wood Performa Full Bolt
is another popular option when it comes to cushioned woodgrain flooring. This sheet vinyl has a closed-cell foam backing, and makes a great padded floor. It's low maintenance and highly durable, and rolls measure 6 feet wide so you can quickly cover large spaces. This flooring is available in a variety of wood grain designs, so you can get the exact look that you desire.
Dance Floors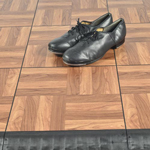 Portable dance floor tiles
are another practical way to get the look of hardwood flooring. These tiles are portable and removable, which can be a big advantage over traditional flooring. They snap together easily and quickly, and can be a great way to set up a room or small space with a flooring resembling hardwood. They're available in a number of hardwood grain appearances.
Our
Tap Dance Floor Kit
is a versatile option when it comes to a wooden look floor. These tiles are designed for repeated installations and easy portability. Their wood grain look is natural, even though the tiles are plastic with a vinyl surface. They're an economical option and ramped borders are available for a clean and complete island installation. The base snaps together easily, and the floor is backed by a 5-year limited warranty.
Potential Uses For Wood Alternative Flooring Options
The alternatives to hardwood floors are versatile and suitable for a wide number of uses. Consider these products for any of the projects below:
Home flooring for

basements
living rooms
kitchens
bedrooms
and more

Temporary dance floors and performance spaces
Offices
Gyms and sports facilities
Home gyms
Yoga studios
And more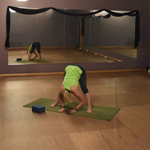 These flooring options offer you increased durability; superior versatility; a softer, more comfortable floor; thermal insulation; and many other benefits.
If you have any questions about which of these products may be right for you, please contact our customer service team. We would be happy to provide you with shipping quotes, send you a product sample, and help you to choose the best hardwood floor alternative for your next project. Greatmats is committed to providing you with the best quality faux wood flooring options and unmatched customer service.