Wood Grain Foam Tiles Reversible 1/2 Inch x 2x2 Ft.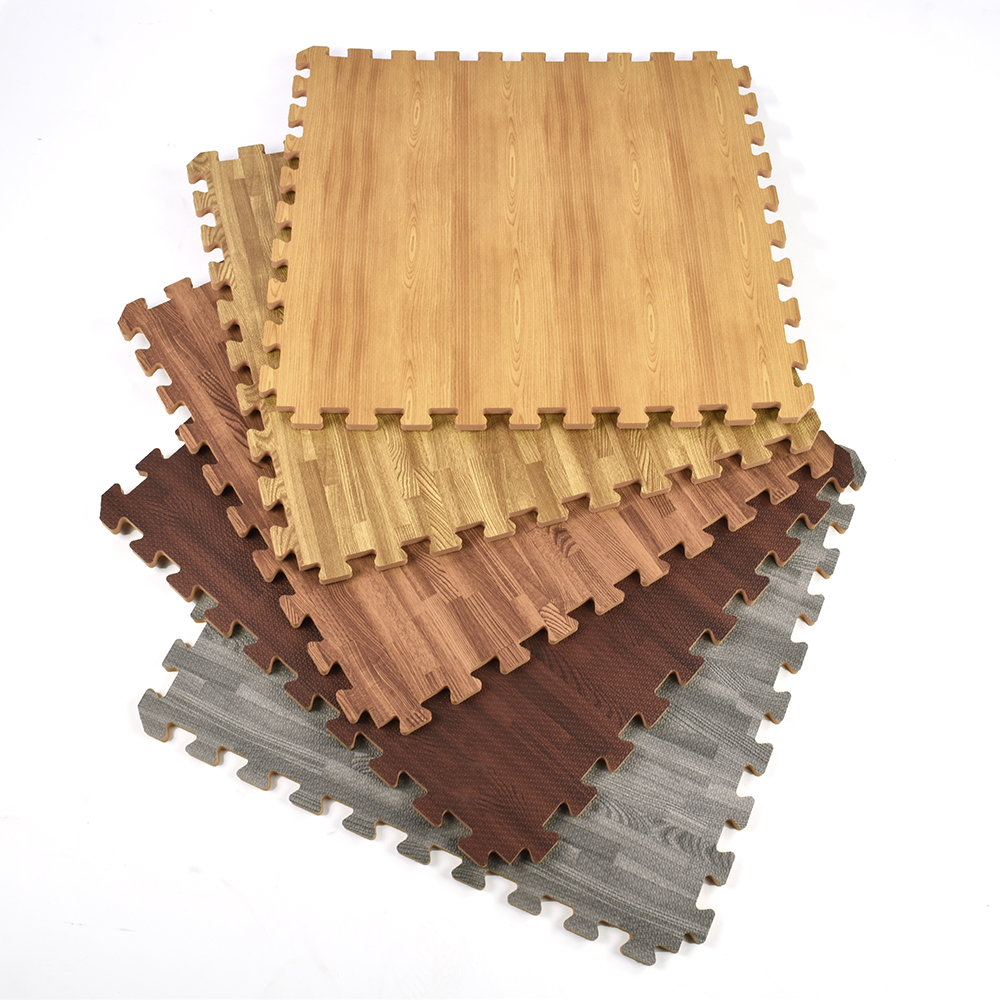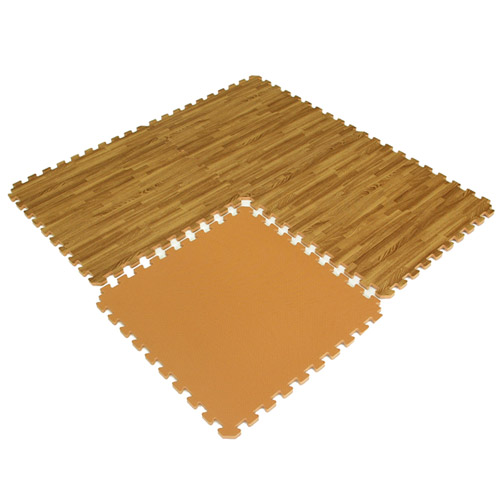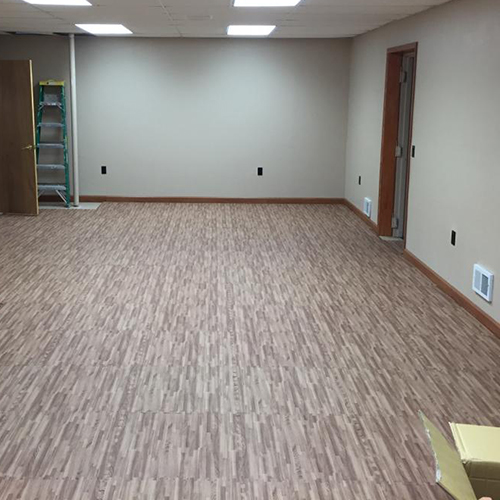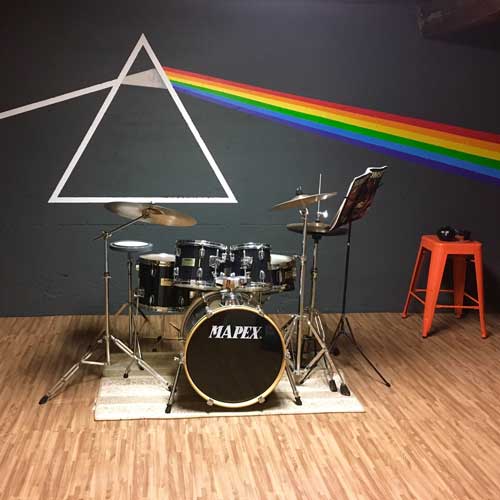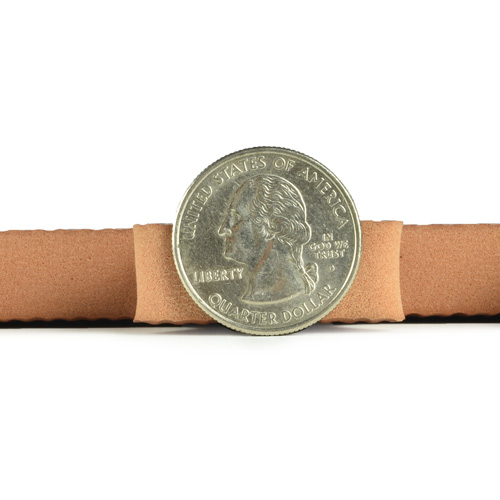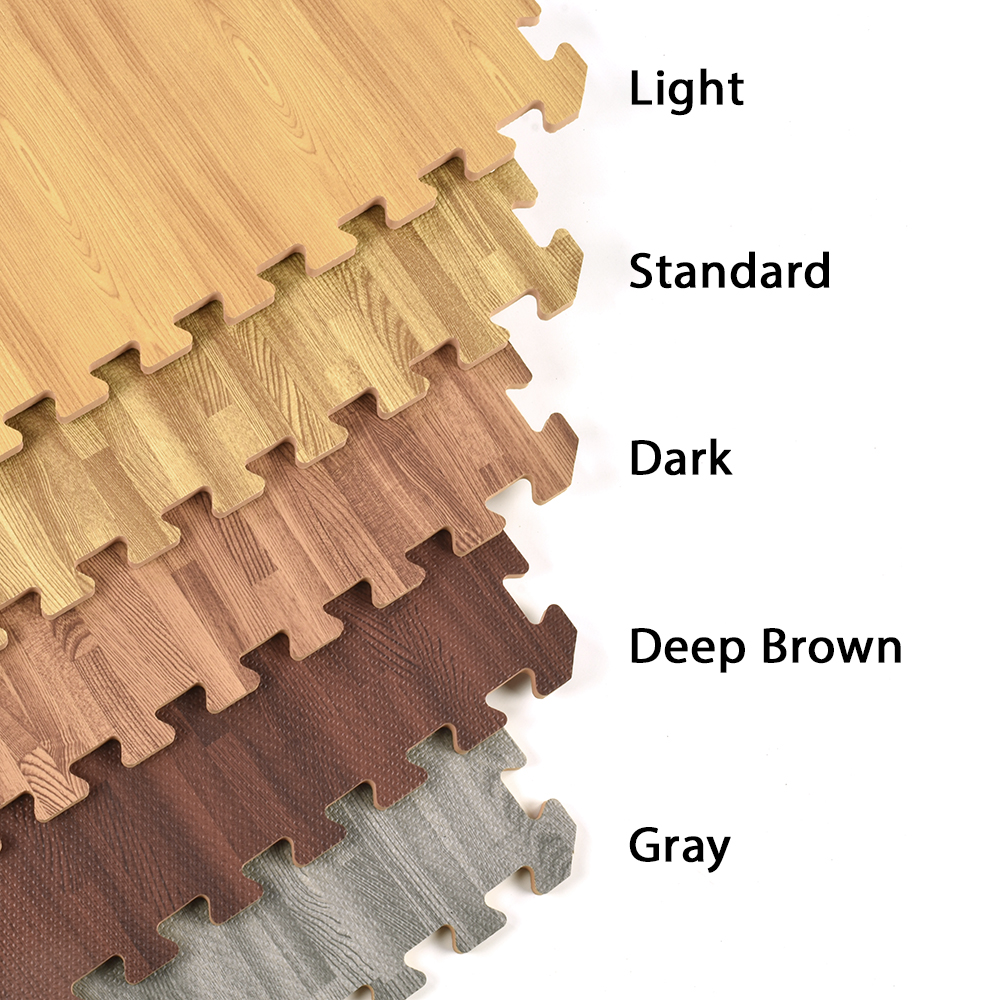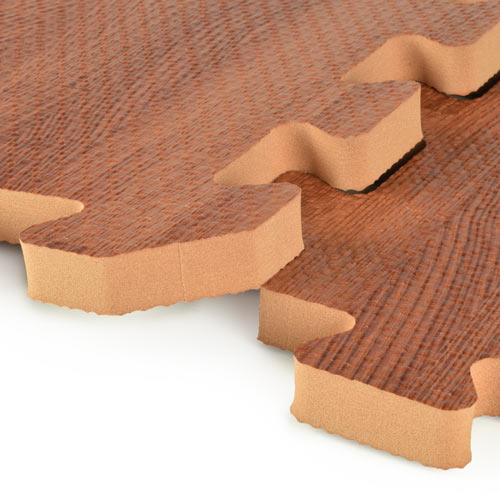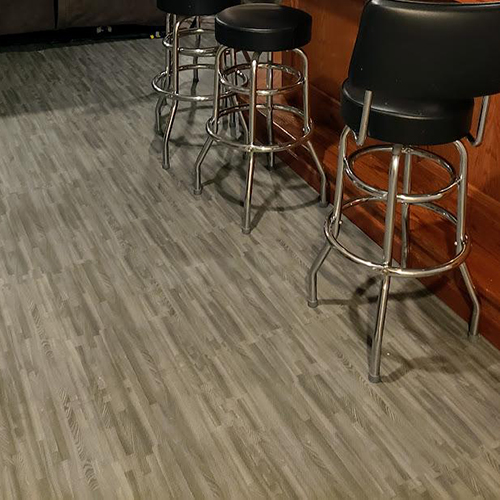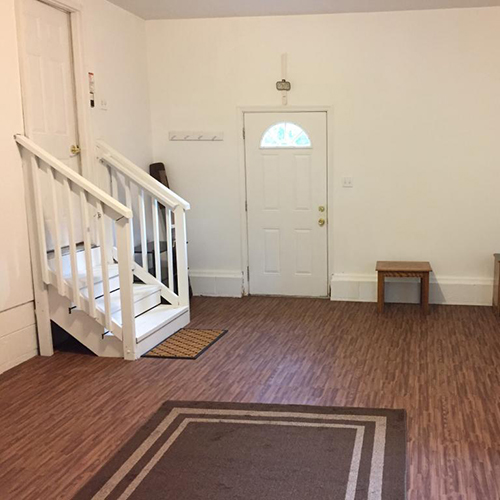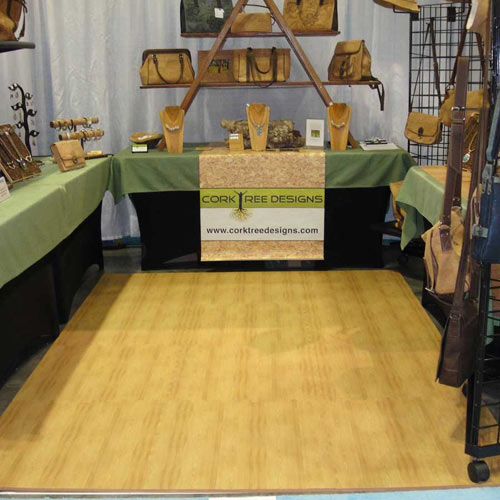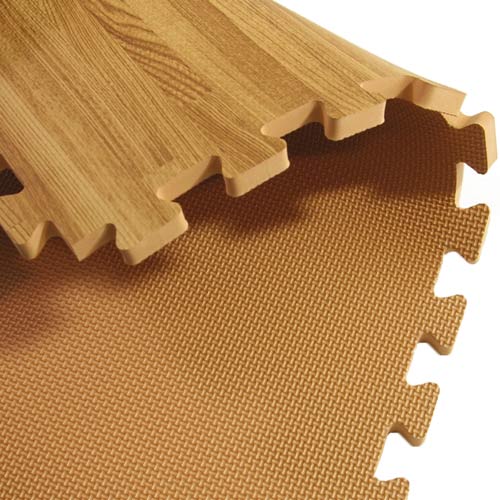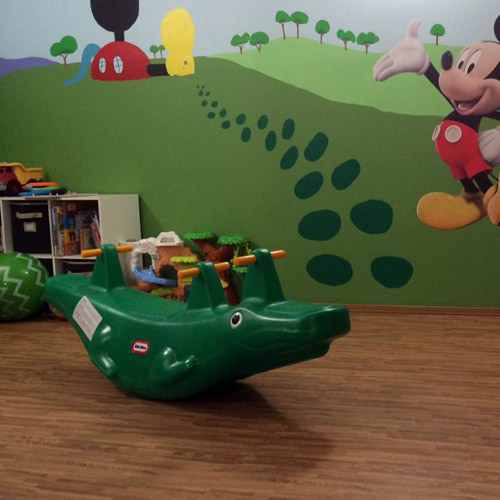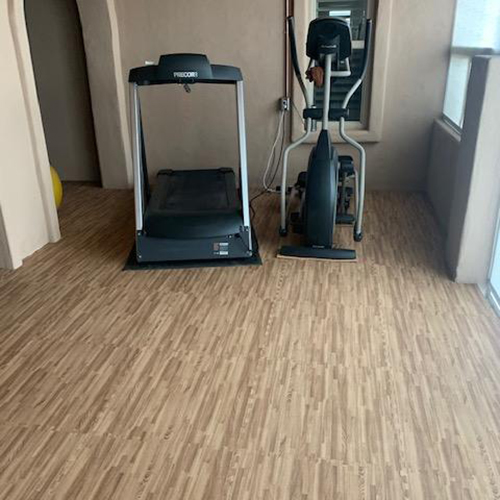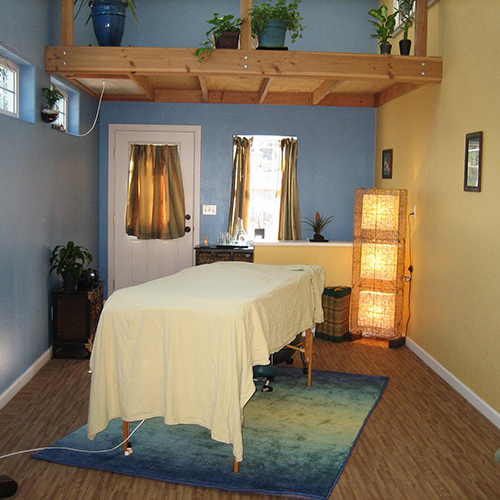 Most durable wood grain foam tile available
Wood Grain on one side, scuff resistant tan surface on the other
Lead free and latex free waterproof EVA Foam
$8.24
/tile
(You Save 30%)
(235 Reviews )
Free Shipping
- lower 48 with $85 Purchase
Ships Out: Estimate 1-3 Working Days

Light Wood Grain

Standard Wood Grain

Dark Wood Grain

Deep Brown Wood Grain

Gray Wood Grain
How Much Flooring Do I Need?
VIDEOS
Reversible Wood Grain Interlocking Foam Floor Tiles
Installing 100 sq feet of Wood Grain Reversible Foam Tile Flooring
Steven Valentes Greatmats Story - Reversible Wood Grain Foam Tiles
Exercise Room Installation with Wood Grain Reversible
Introducing Wood Grain Reversible Foam Floor Tiles
What happens when you drop an egg on to wood grain foam mats from a 2nd story deck
Which flooring material is most flexible EVA Foam, Rubber, PVC or Polypropylene
How To Clean EVA Foam Mats
How to Cut Foam Mats in 4 Easy Steps - Greatmats
How To Remove And Replace Foam Floor Tiles
TOP FEATURES
Most durable wood grain foam tile available
Wood Grain on one side, scuff resistant tan surface on the other
Lead free and latex free waterproof EVA Foam
Beautiful wooden grain patterns
Tight fitting interlocking design
Easy to clean, easy to install, lightweight and portable
Quality safe and soft cushioned floor tile
Each tile includes 2 border strips
Use Types
Basement, Trade Show, Home
Interlocking wood grain foam tile flooring. Wood grain interlocking floor tiles
When seeking interlocked floorings not limited to bright colors or black rubber, our Wood Grain Foam Tiles Reversible 1/2 Inch x 2x2 Ft. provide reversible sides of a wooden pattern and a tan shade. It will deliver amazing results in a number of different settings. These are our highest quality products, all offered at competitive prices.
An advantage of these is the soft feel they deliver. Actual hardwood or laminate features an unforgiving surface. But ours will deliver a comfortable feel.


Interlocking Foam Tiles

These interlocking wood floor tiles will look nice as a trade show booth floor or in your basement. Some customers will even use them in their kitchen or laundry room for a soft flooring.

These foam tiles have a 0.5 inch thickness (13 mm). This allows them to provide enough cushioning to transform a hard, flat surface into a cushioned and comfortable floor.

Each has a Shore C 35 material density rating. This showcases the tremendous level of toughness and comfort that these provide. Count on the longevity of these, as they have a 1-year limited manufacturer's warranty. 
Double Sided Wood Grain Tile
The faux wooden side of this product features a subtle micro-bubble surface texture, while the tan flip side has a thatch texture.
Our customers love these because installation is so easy. These pop together with very little effort, similar to a puzzle. No adhesive or tape is required.
Additionally, two border strips are included with each tile. This provides plenty of border pieces to finish it.
A tight-to-the-wall install for the interlocking wooden floor tiles is a simple process. Start installing in a corner and go along two edges of the room first. Then use the edge strips to avoid having to make as many cuts. Allow them to acclimate to the location. They can expand with changes in heat and humidity. Place them where they'll be used at least 24 hours before installing them. This will ensure they will not expand significantly after they're installed.
Include a 1/4-inch expansion gap against walls. This compensates for the minor expansion that might occur with normal humidity and heat changes in rooms throughout the year. Finally, we do not recommend placing these outside, other than for limited purposes. These might curl and swell if exposed to direct sunlight in warm climates for extended periods of time. 
Easy to Install Mat Tiles
If looking to do a fast installation, the large size of this product is beneficial. This measures 2 by 2 feet, which will make things go quickly, even when working over a large spot. They don't weigh as much as they appear at only 1.2 pounds. One person easily can carry several of them and perform the installation alone. However, it will go much faster if multiple people are working in sync. Understand that the final square footage coverage area will be slightly less than expected. The puzzle shape causes the coverage to not quite match the dimensions of a single piece.
Both sides of these interlocking wood grain foam floor tiles are easy to clean and will stand up to common foot traffic. However, high heels can puncture them. Avoid placing these in entryways where high-impact heels may be worn or limit what types of shoes are in use. Carpeted squares from Greatmats may be a better option in these areas with high shoe traffic.
We do not recommend installing these tiles over carpeting as they can shift and slide over carpet.
To clean them, sweep or vacuum them to remove dry debris. Have the vacuum cleaner placed at the highest setting or just use the vacuum's hose and nozzle attachment. Do not use a vacuum's power head on these. To alleviate concerns about the power of a vacuum, test it in an area that will not be noticeable if damage occurs. Use a damp mop on this material for a more thorough cleaning. Common household floors cleaners will work, but always avoid cleaners that contain bleach. Avoid steam cleaning, as this process might heat them up and cause them to expand. 
For these, we offer the interlocking wood look foam floor tiles in a variety of different printed wood grain designs, from light to deep brown to gray. Keep in mind that color options and shade may vary somewhat within the same order. This is common with closed-cell EVA material and does not represent a manufacturing defect. 
FAQ Interlocking Wood Floor Tiles
How do you install interlocking wood floor tiles?
Line them up and assemble them like jigsaw puzzles. Because these have a reversible setup, it doubles the usefulness and lifespan of these. Use these with either side visible and still have great design options. Should any single part become damaged, just reverse the interlocking tile in that area. 
How do interlocking foam floor tiles work?
They have universal edges that resemble jigsaw puzzle pieces. Insert the tabs in the slots, and they will tightly stay together for excellent performance.
How do you cut interlocking flooring?
Cutting them to make them fit a location is simple. Just use a sharp utility knife and a straight edge. For full rooms, a customer likely will need to cut some of them to slide flat up to the walls.
Maintenance
Product can be damp mopped with common household floor cleaners, avoid bleach. Test your vacuum before use.
Shipping
Ships in cartons via ground service to your door, for larger orders product may ship freight delivery.
This Product Ships UPS Ground, FedEx Ground and/or Freight.
Please review our shipping disclaimer.
ACCESSORIES
Accessories for WOOD GRAIN FOAM TILES REVERSIBLE 1/2 INCH X 2X2 FT.
ANSWERS
Product Questions:
Q: Can this be used in a karate room for high impact exercises?
A: For karate, please see our martial arts mats page. I would recommend at least 7/8 inch thickness, we have many options for home and professional use. The wood grain reversible could be used for small kids, however the surface texture is not as durable as our other martial arts flooring tile options.
Q: Can these be put on carpet? I'm a personal trainer and will be putting equipment on the mats.
A: The foam tiles should be installed on a hard flat surface. They may bow or bend when installed on carpeting and used with exercise equipment, depending on the weight of the equipment. You may be better off with an interlocking rubber tile.
Q: How do these hold up to kids - moving chairs, toy cars etc- and animals?
A: The non-wood grain side is more durable, the wood grain side may scratch from moving chairs or similar.
Q: How can I see exactly what materials are used in this? My kids would be laying on it so want to ensure safety of materials.
A: This tile made from PE and EVA foam.
Q: Can they be used outdoor/on a porch/deck/pergola?
A: No this tile is only rated for indoor use, exterior conditions will distort EVA foam tiles.
Q: What tool is recommended for cutting these foam times?